A quick Bank Holiday update before settling down on the sofa for the last time with Demelza this evening – last edition of Poldark for those that don't watch it.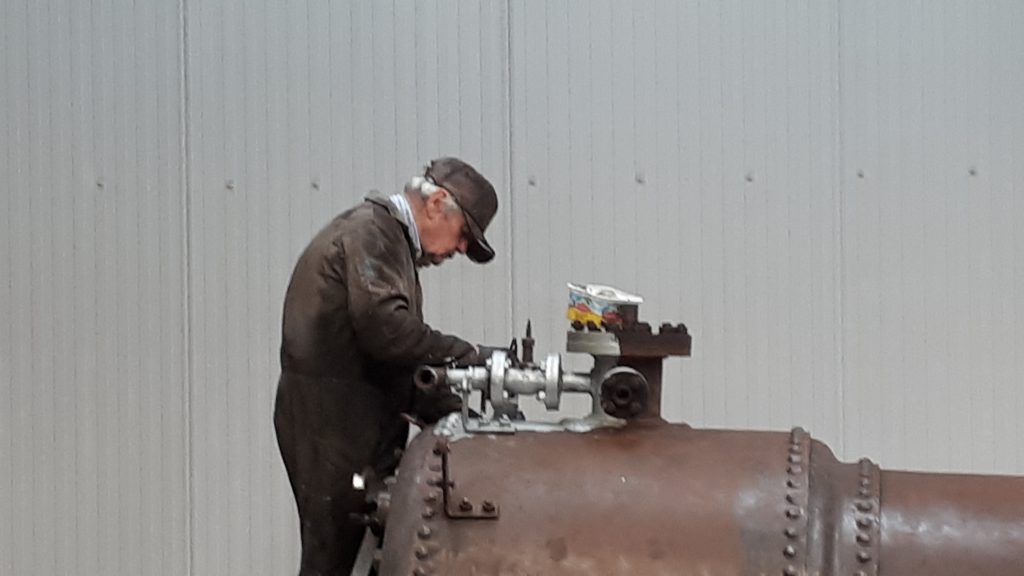 Andy Booth has completed the expansion of the tubes in the FR 20's boiler and has been beading them over in the firebox. He will return to complete the job early in September. Meanwhile, Fred has started the job of giving the boiler a coat of paint.
FR 20's brake rigging has received a couple of coats of paint and it is planned to reassemble the tender axleboxes shortly ready for the tender to be placed back on its wheels.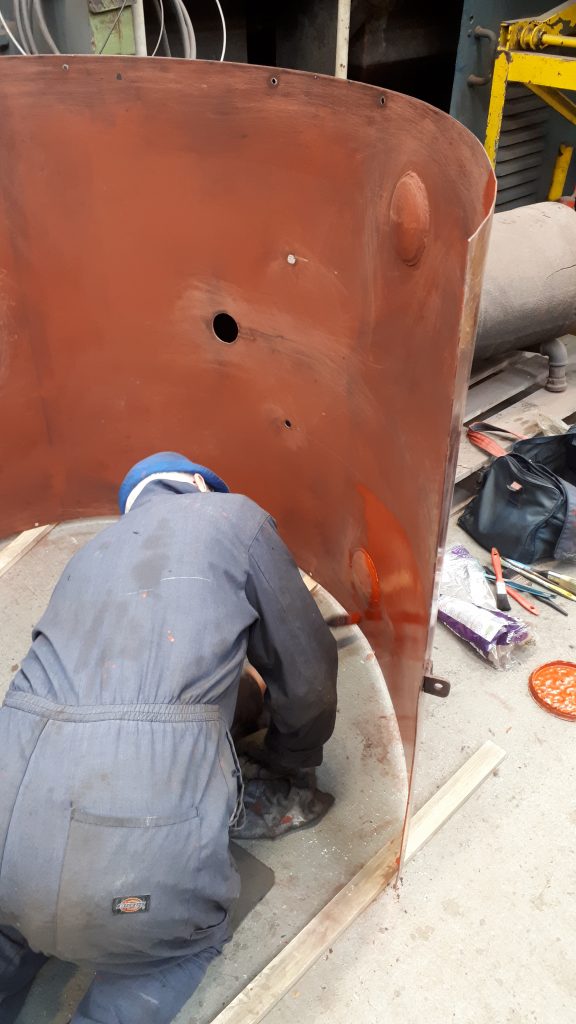 Roger has again been on his knees painting the boiler cladding or, as we are assured by John Dixon the correct term is, clothing.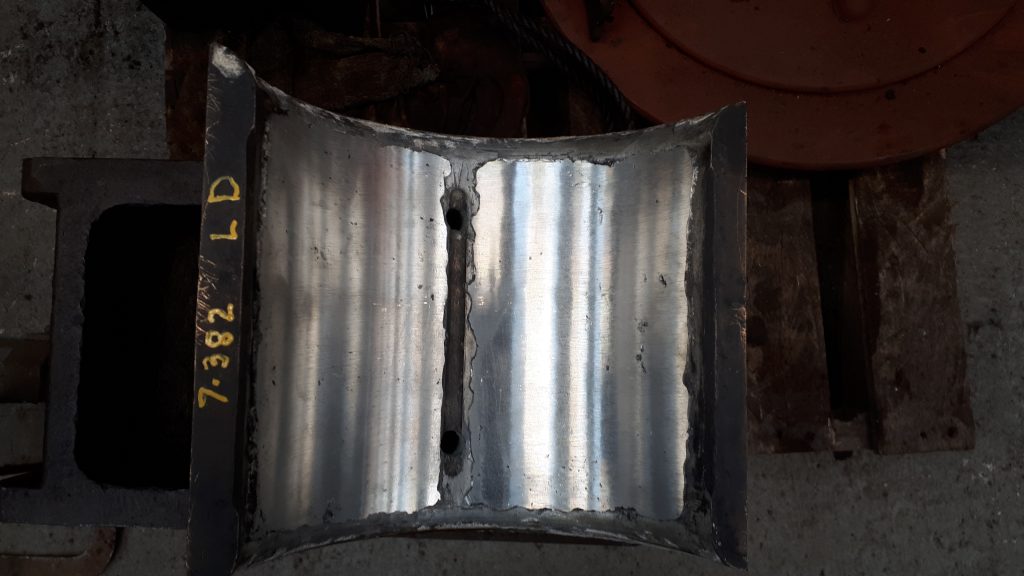 Alan Vipond has been machining Caliban's newly white metalled bearings ready for them to be scraped in.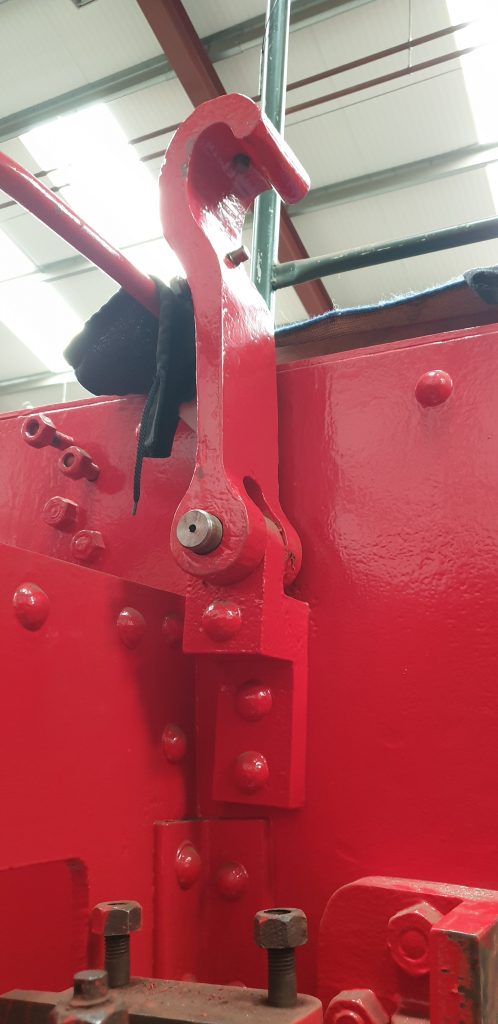 Ade, who spent most of last Wednesday shunting carriages, has fitted one of the spring hangers with one of the newly manufactured pins.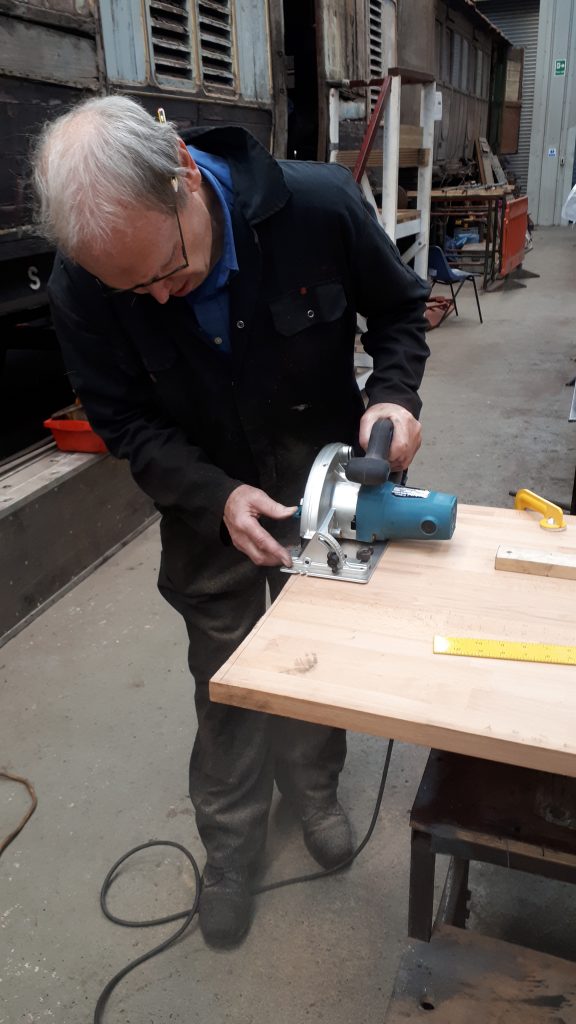 John Dixon has been making a new bench for a pipe bending vice.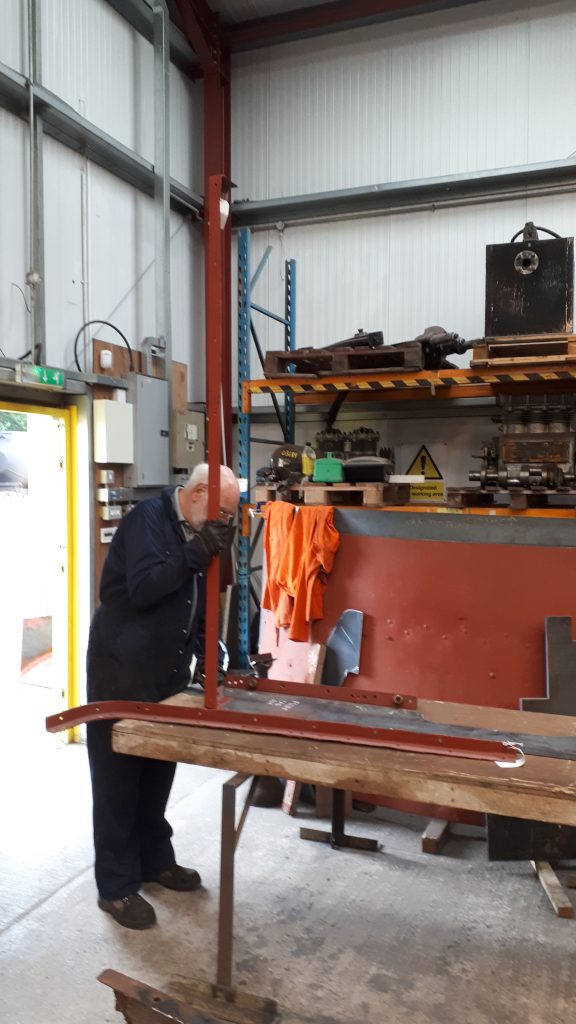 And Phil Bell has continued his work on Fluff's cab platework.
Finally, over at Embsay a hydraulic test has been successfully completed on Cumbria to test the 'J' pipe and fireman's side injector delivery pipe. A boiler washout was being carried out this last weekend in preparation for the loco's boiler survey.