Another short update this week – but that doesn't mean that nothing has been happening.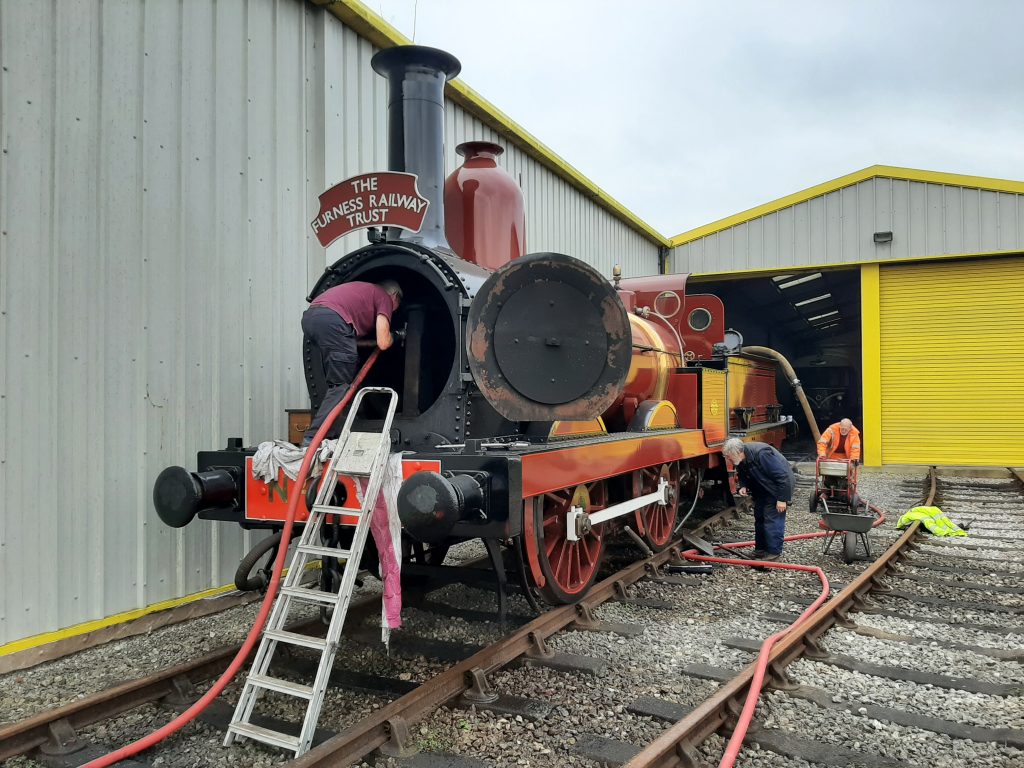 The main news is that a washout of FR 20's boiler was successfully carried out last Wednesday, the first to be undertaken using the Coventry Climax fire pump that was purchased just before the first lock down. Former members Jon Dixon and Neil Glover, who are used to dealing with fire pumps, came to give us a hand and, after setting everything up carefully, everything worked and went to plan! (How did that happen, you may ask?!!) The photo shows Jon aiming the water into a plug hole in FR 20's front tubeplate whilst Neil controls the fire pump and Alan inspects the colour of the water running out of the firebox plug holes. The purpose of using the fire pump is that it can deliver water into the boiler at a far greater pressure than from the mains and so be more efficient in removing sludge and scale. The big question that needed answering was whether the pump would be able to lift the feed water from the tender tank through the suction hoses; the answer was a very positive yes. We are grateful to Jon and Neil for their assistance and hope that Jon managed to clean himself up after managing to get himself covered in a mixture of soot and water!
There was progress with Caliban and Fluff during the week, while John Dixon, Ed and Tim made further inroads into removing the previous bonding paste from the roof of GER Royal Saloon No. 5. Also, Keith managed to fit Wootton Hall's tender vacuum cylinder into place.
Both GWR 0-6-2T 5643 and 'Austerity' 0-6-0ST Cumbria were due to haul trains at Bury and Embsay respectively over the weekend and we are pleased to be able to include some seasonal photos of Cumbria in action courtesy of Matt Anderson of the Embsay & Bolton Abbey Steam Railway……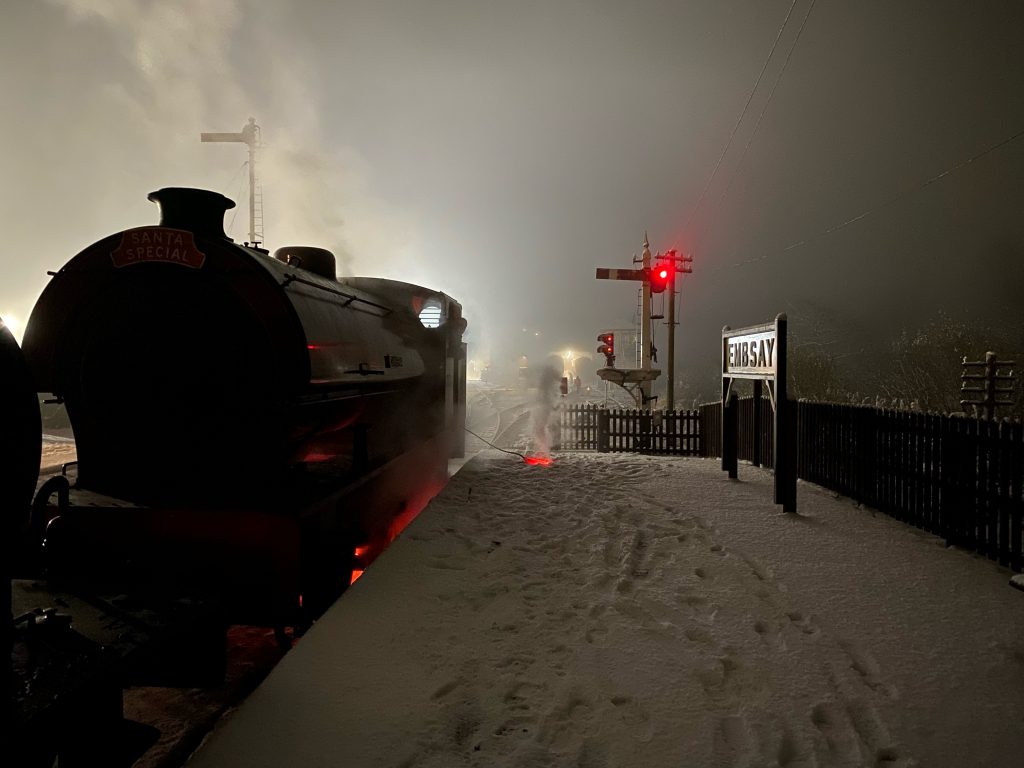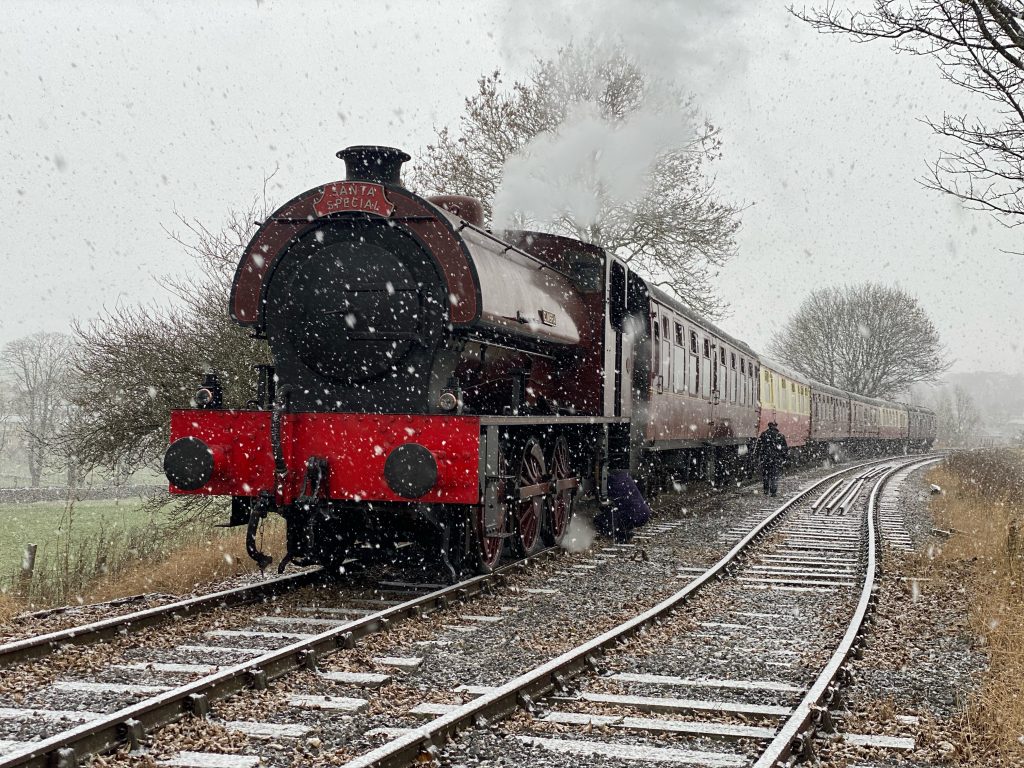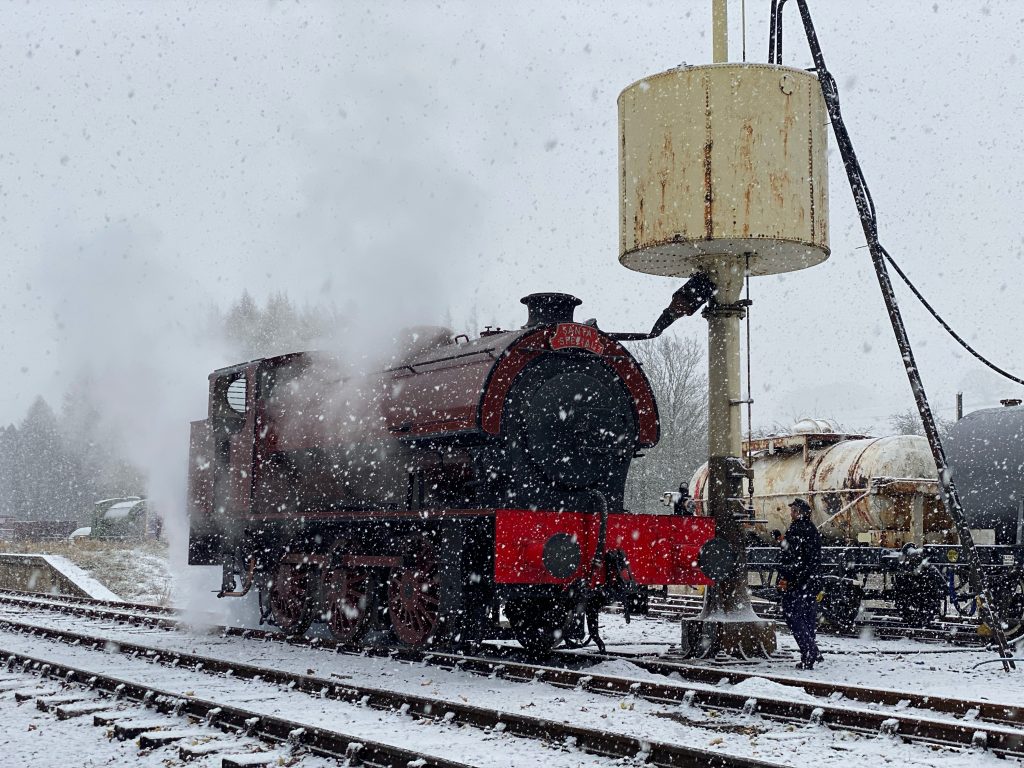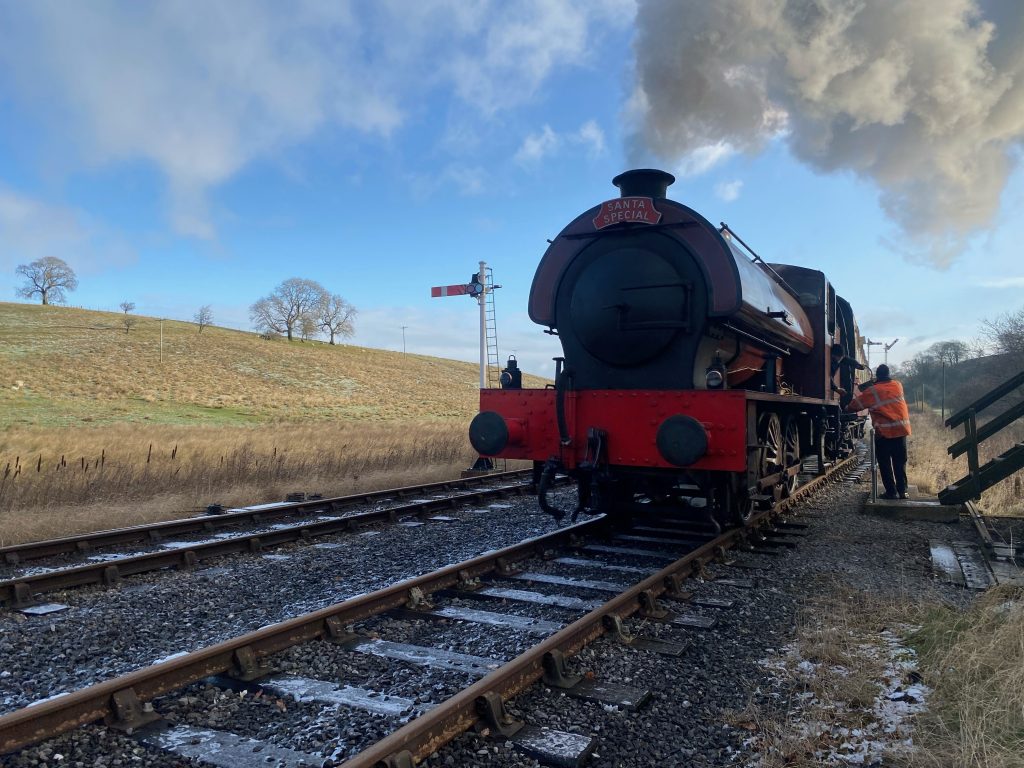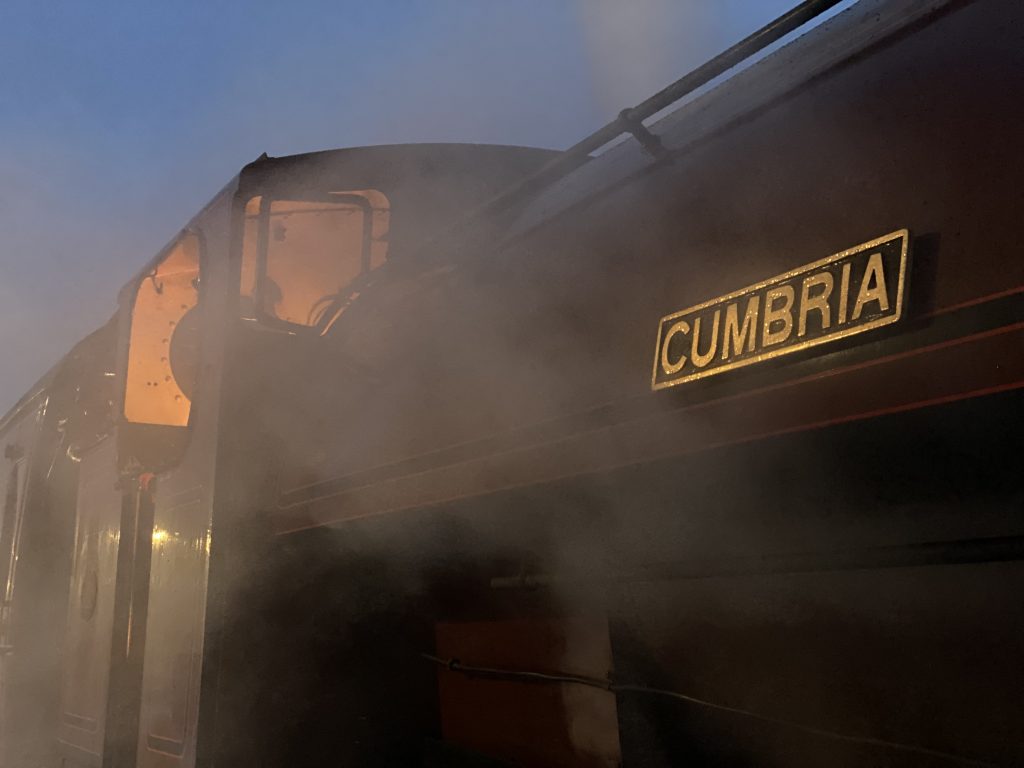 … and to share again (we did already on the FRT Twitter account) this lovely picture of 5643.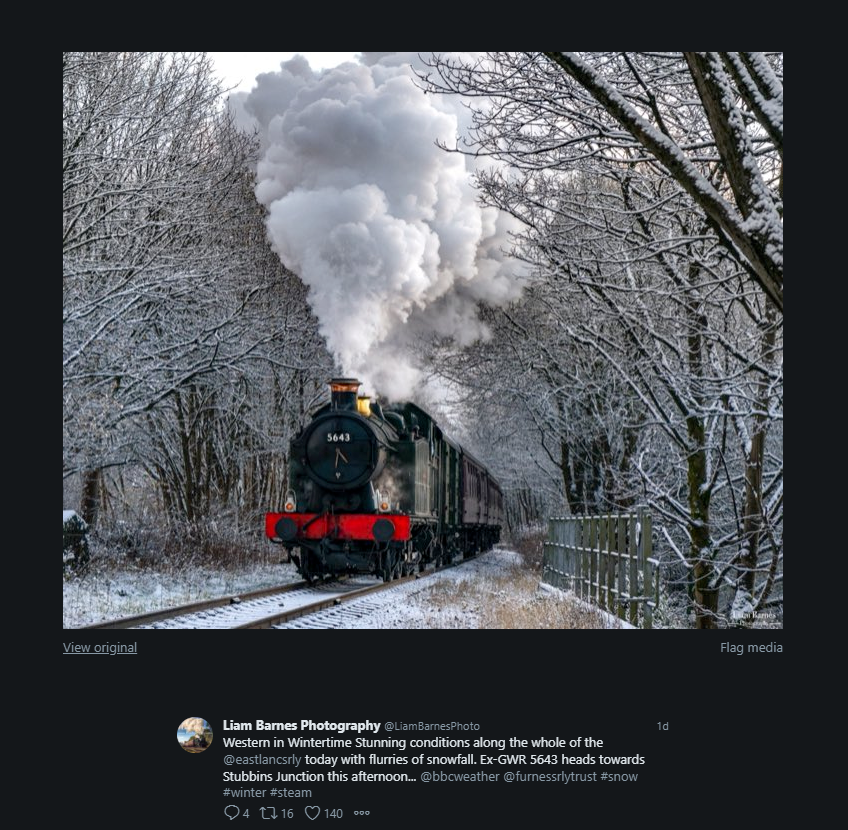 Finally, Alan informs us that the latest edition of The Iron Horse magazine is ready to go to the printer and, all being well, the aim is to post it out to members before Christmas.