There was more steady progress on projects again this last week.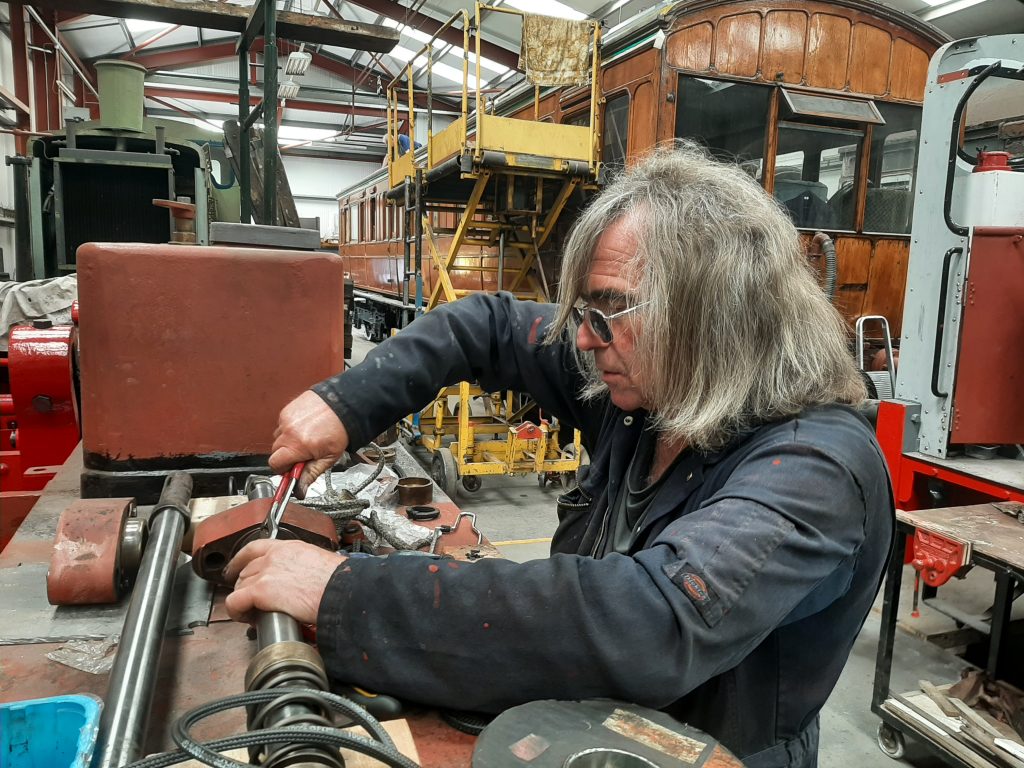 Ade has been wrestling with Caliban's valve spindles.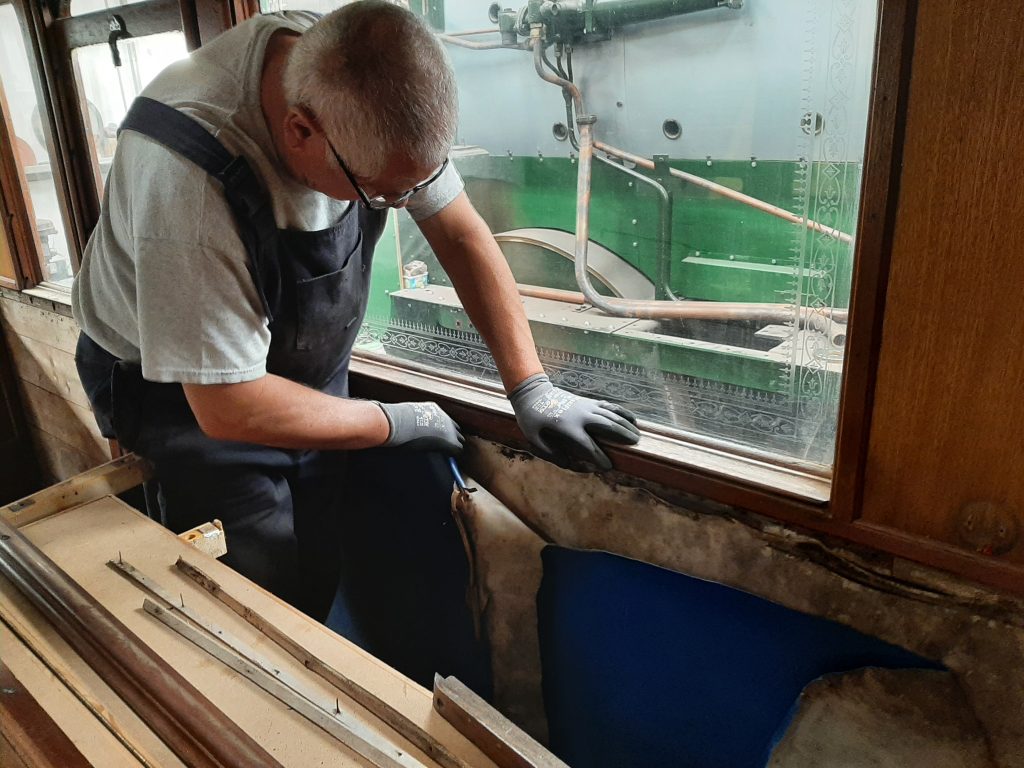 The overhaul of Great Eastern Railway Royal Saloon GER No. 5 moves on, with John Davis seen here removing the old leatherette to allow more detailed inspection of the interior and then planned replacement by moquette.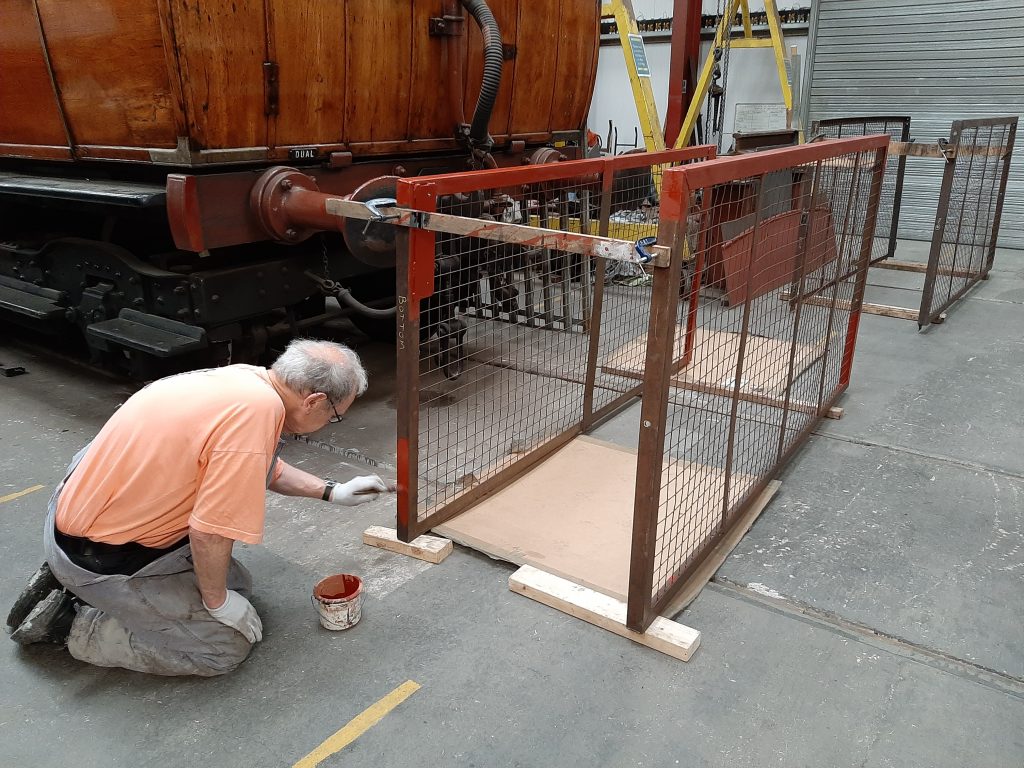 John Dixon is nearing completion of the new gas bottle cage, the concrete base for which was laid as planned last Wednesday.
Keith has been back to Bury to assist with the replacement of broken springs on Great Western Railway 0-6-2T locomotive No. 5643. The damaged springs have been sent away for repair and will hopefully soon be back at the East Lancashire Railway.
Finally, we hear that Sam had a good day firing Grant Richie No. 272 on Saturday when he was being assessed as a potential fireman.
No blog next week due to a holiday – yes another holiday!!