There was a small gathering at Beetham Crematorium last Friday to say goodbye to Andy MacGregor, with a drink at the Wheatsheaf, Beetham afterwards. A full obituary for Andy, who died on the 18th May at the untimely age of 63, will be included in the next issue of The Iron Horse.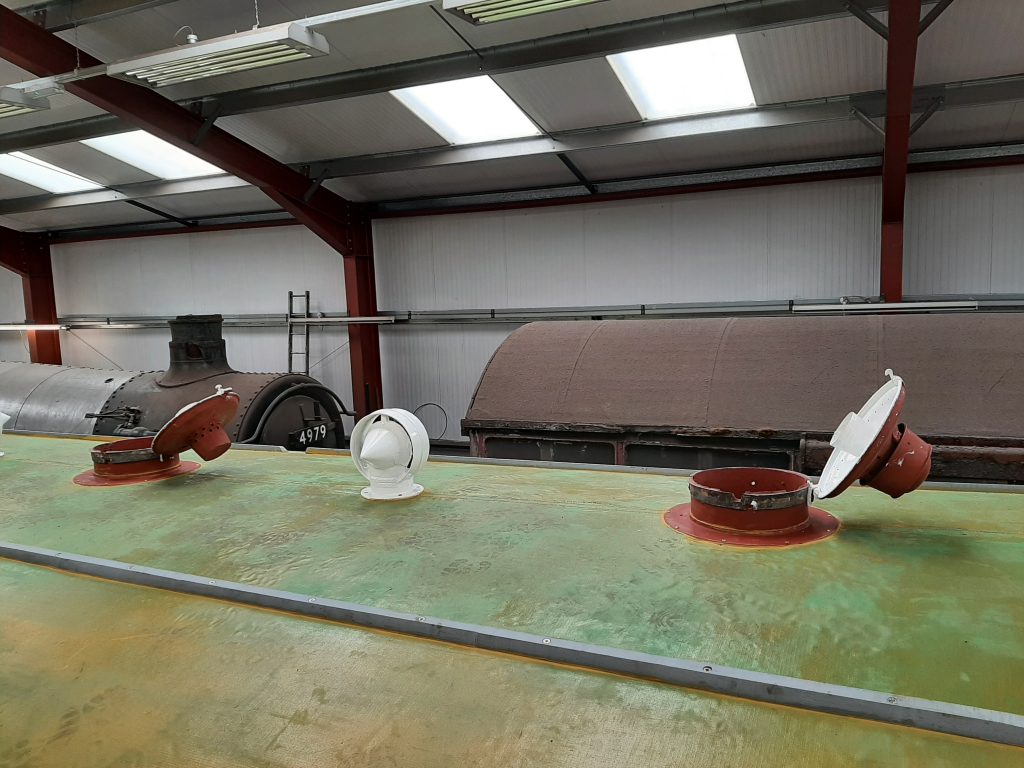 We are nearing the end of work on the roof of Great Eastern Railway Royal Saloon No. 5. John Dixon is finishing off a few jobs before it will be time to apply several coats of white paint onto the roof. The tops have now been fitted to the gas lamp housings.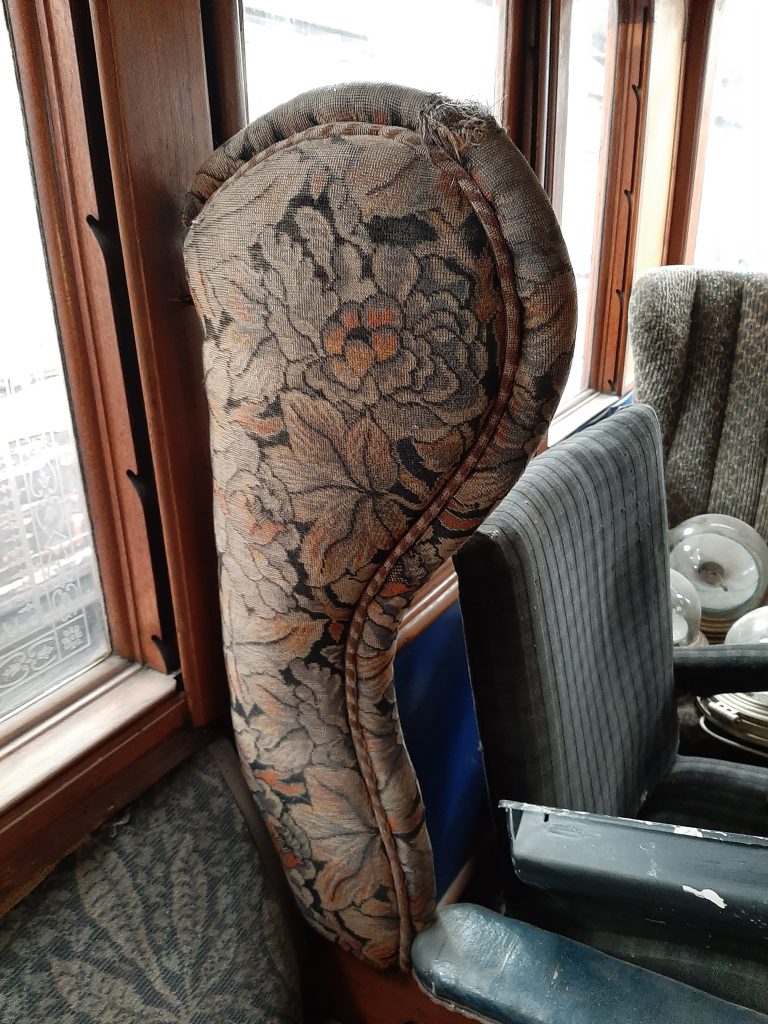 Phil and Anne Burton appeared last Wednesday and we are pleased to be able to report that Anne has been making good progress after damaging her arm in a fall away from the railway. The end of the chaise longue has been removed for further investigation prior to being reupholstered.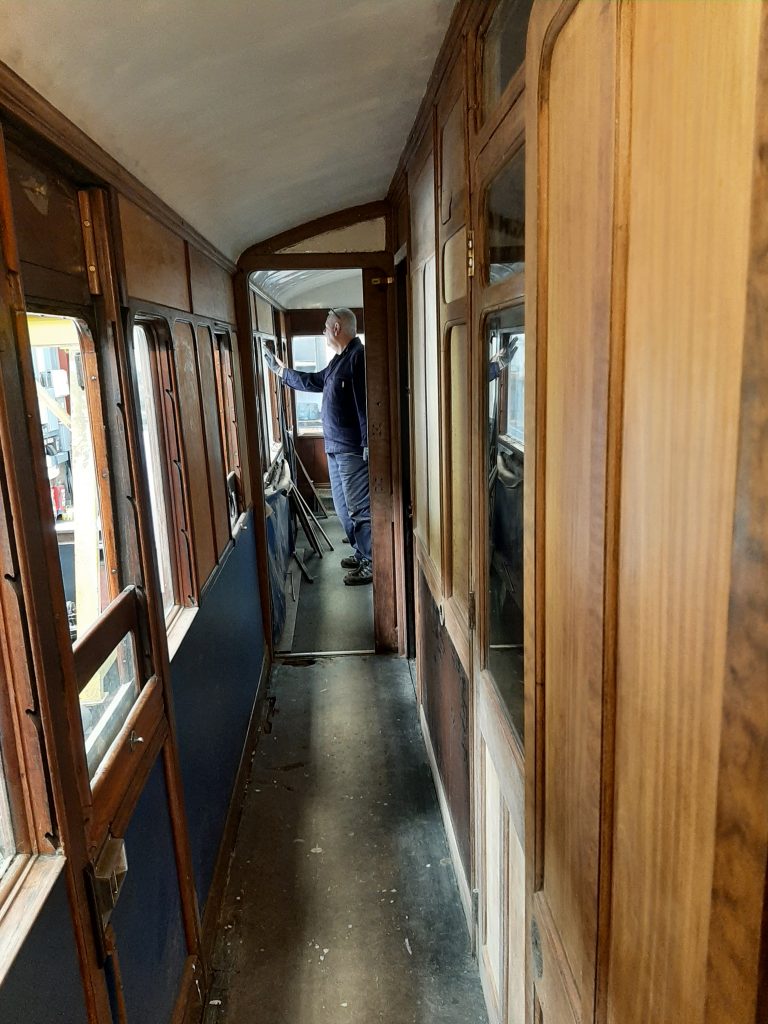 The woodwork inside the corridor of the coach has been transformed with the removal of old varnish which has been painstakingly carried out by the very patient and dedicated team. Measurements were taken last week with a view to ordering some replacement veneer where it is needed.
Ade has continued his work on Caliban where options for procuring a new piston are being considered.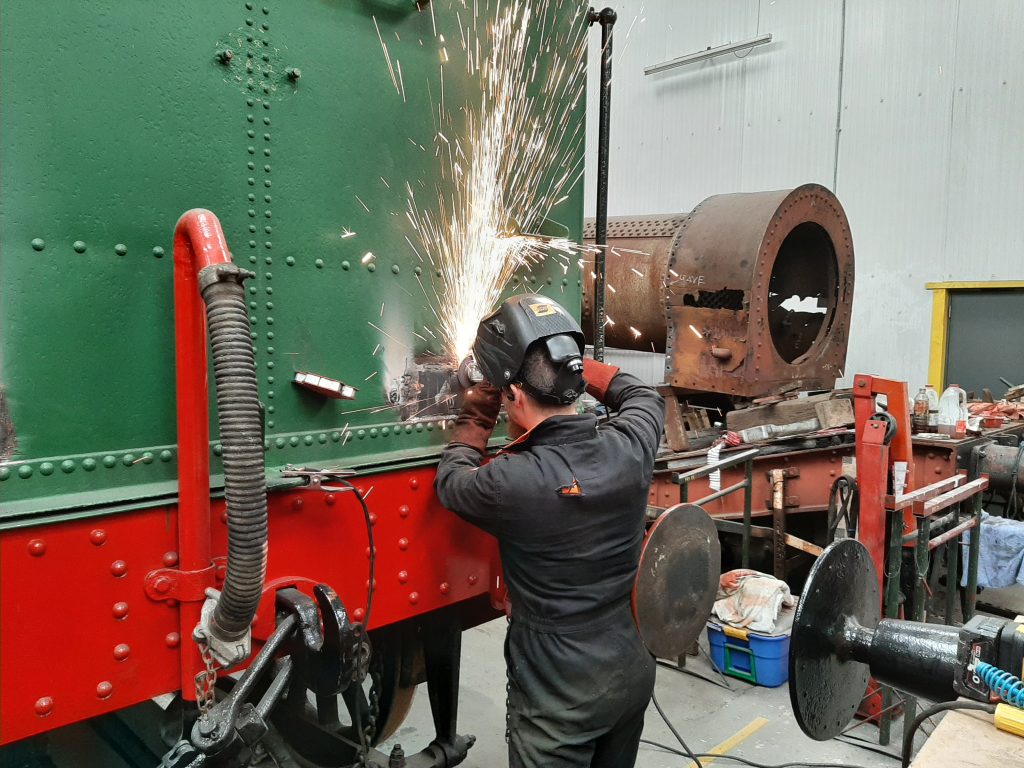 Matt Crabtree was back at work on Wootton Hall's tender on Saturday where he has been practising his welding skills.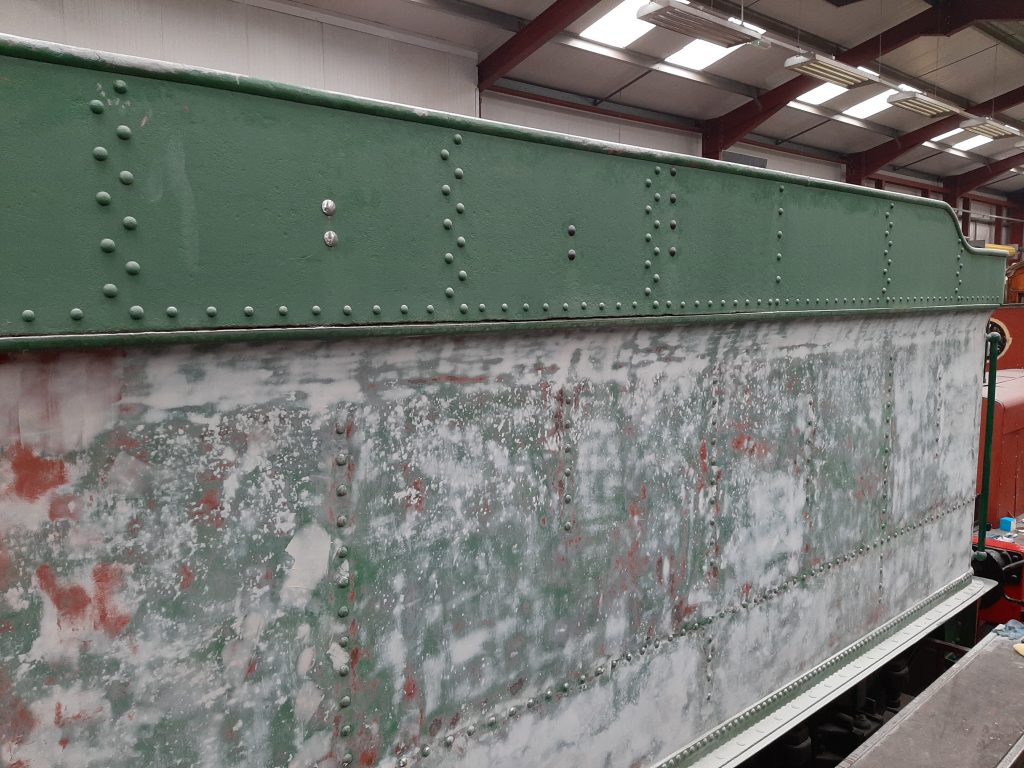 The lower part of the left hand tender side has now received a layer of filler to even out all the old paintwork. Good use has been made of the new dustless sanding machine in preparing the surface for a first coat of paint.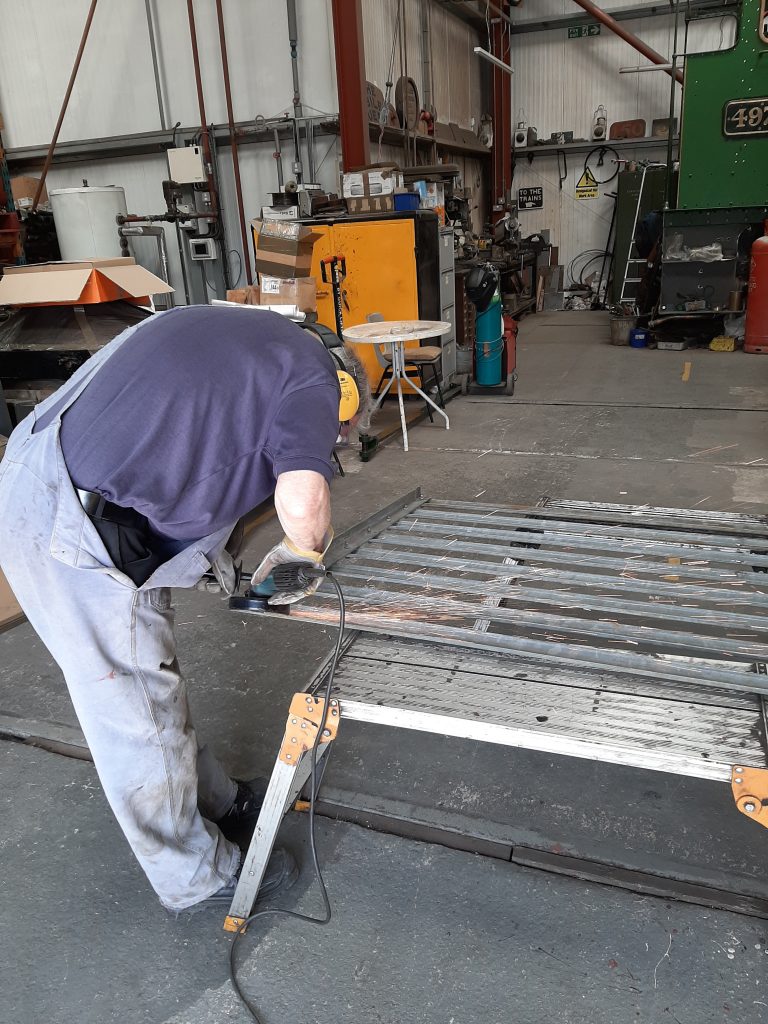 Another project taking shape has been the creation  of the new gas bottle cage, with John Dixon seen here working on it. Concrete for the base has been ordered for 4 pm this Wednesday afternoon. Bring your wellies if you would like to lend a hand.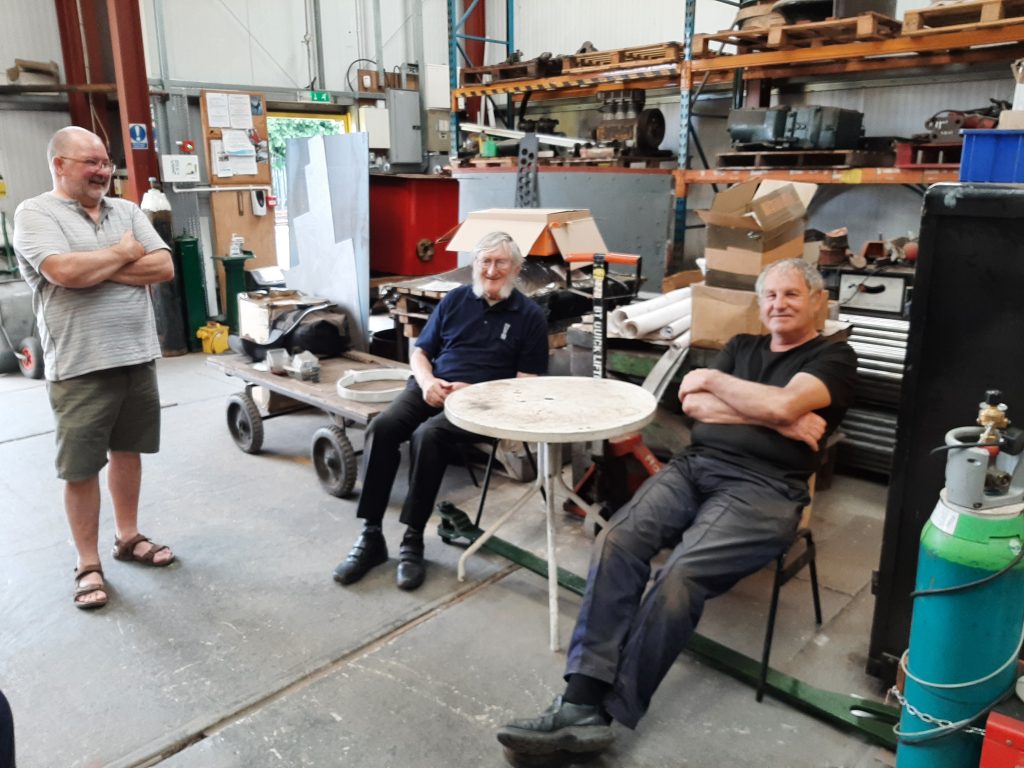 This week's "seats of the week" photo sees Dave Starkie making a welcome return to speak to Alan Middleton and Keith Brewer.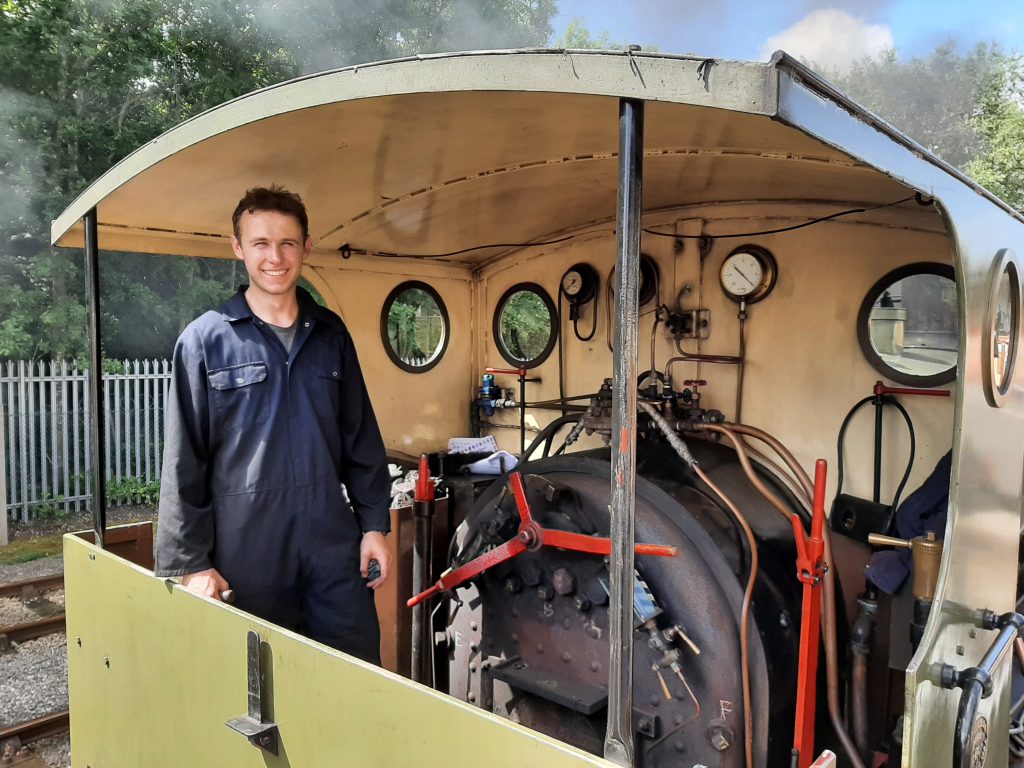 Finally, Sam Middleton is taking his practical firing test this next Saturday. He was spotted having some pre-exam practice on Grant Richie No. 272 last Saturday. Good luck, Sam!