Just a short update after the half term holiday break.
We now have details of Andy MacGregor's funeral. This will take place at Beetham Hall Crematorium, LA7 7BQ, at 12.30 pm on Friday, 17th June. Please pass the message on to those who may not read this blog.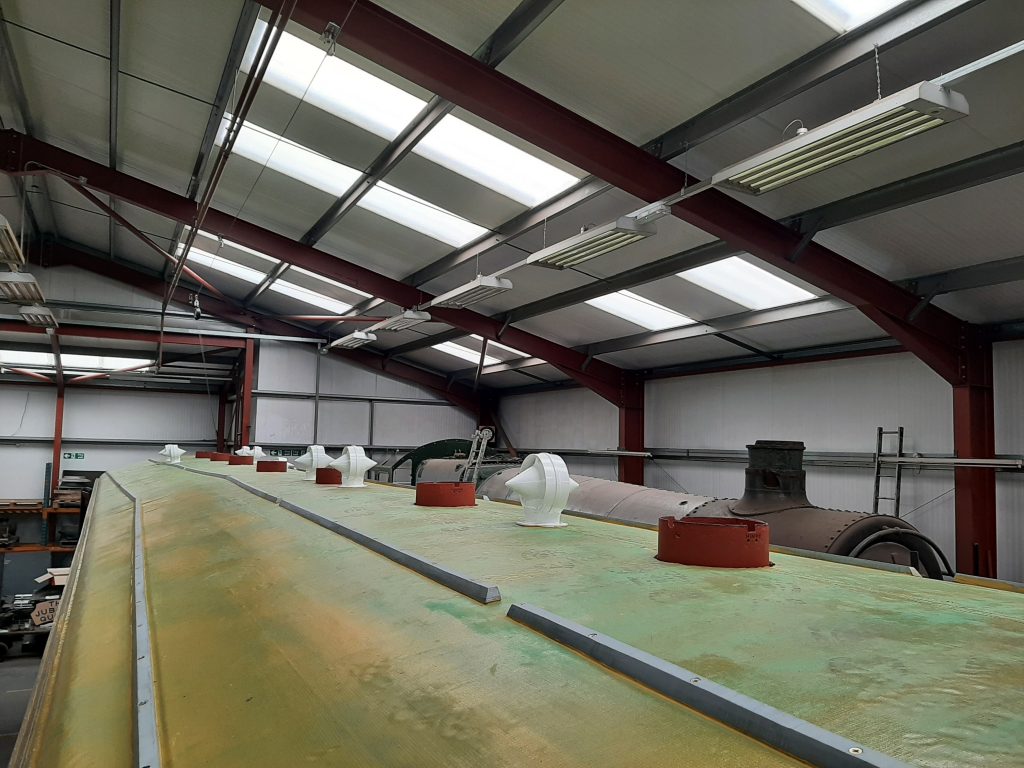 Work has continued on Great Eastern Railway Royal Saloon No. 5 where the gas lamp housings and torpedo vents now have been re-fitted to the roof. Again, there has been more progress in refurbishing the interior woodwork.
Further progress has also been made by Matt Crabtree in welding in replacement steelwork into Wootton Hall's tender tank.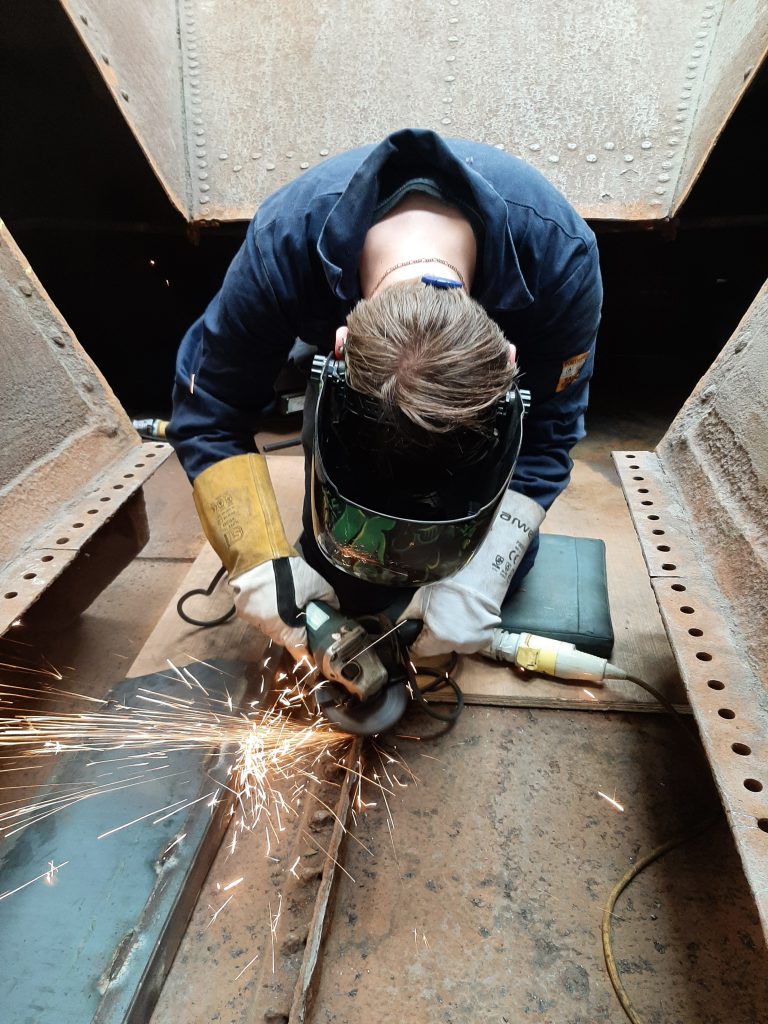 Young Matthew Owen, having achieved a welding certificate, also appeared a week last Wednesday to lend a hand and is seen here grinding rust from the old steelwork in readiness to weld in new plate. Needless to say, Matthew found that welding rusty metal is more of a challenge than the pristine steel found in the college workshop!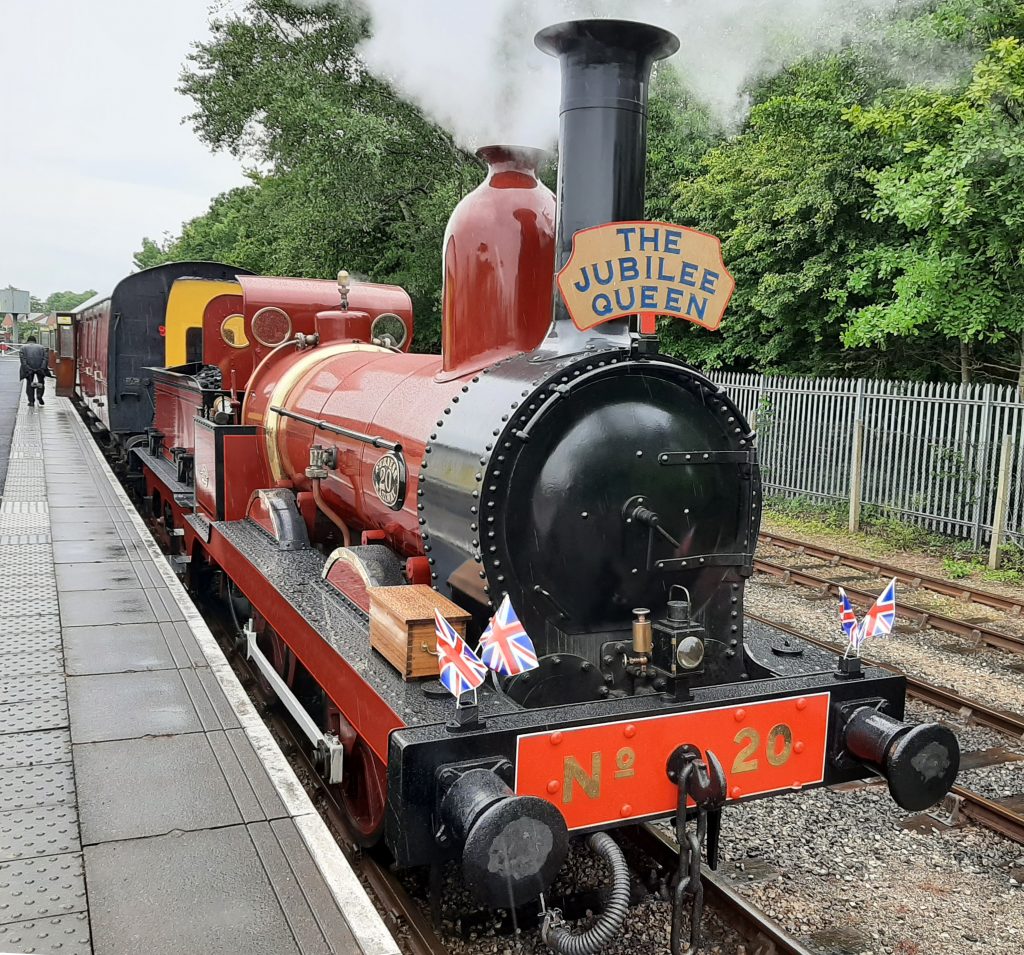 Finally, the Jubilee Weekend saw Furness Railway No. 20 in service at Preston on both the 4th and 5th June, complete with headboard and flags.