Work continues apace on the RSR's TPO vehicle which is currently being repainted in the FRT shed.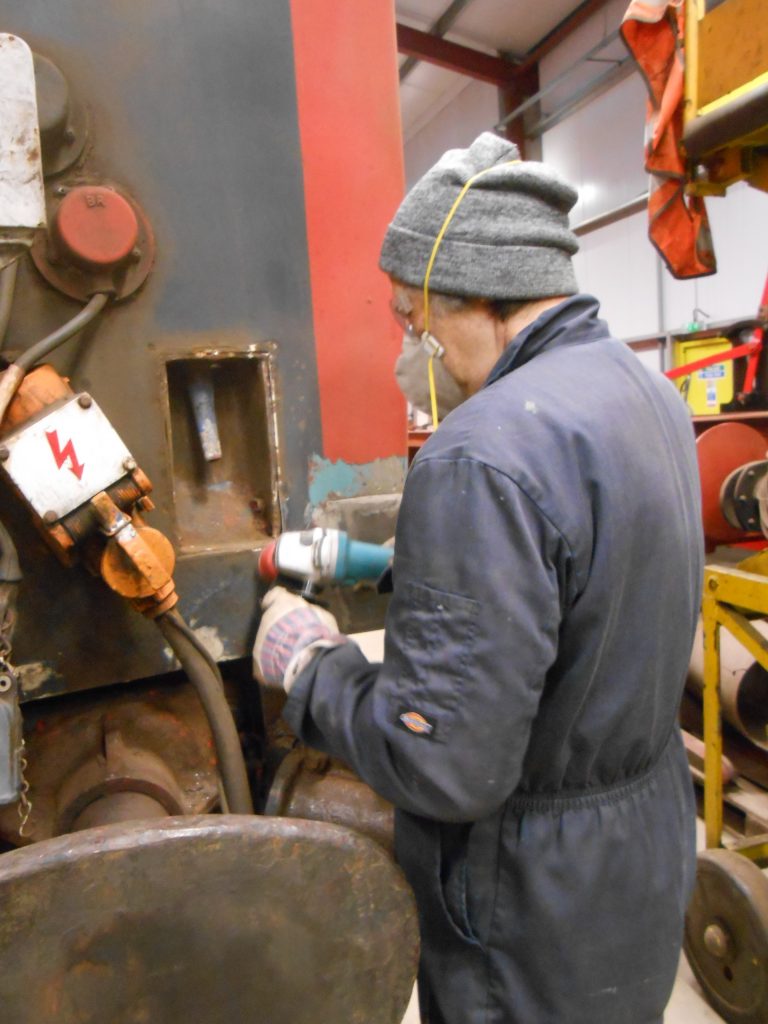 Tim has begun the task of sanding down the sides whilst Mike Rigg and John Davis have been attending to the end sockets which allow access to the water filler pipes. A new cover will be required for one of the sockets. Mike and John have also been removing the seals from around the sliding doors in order to allow access for painting.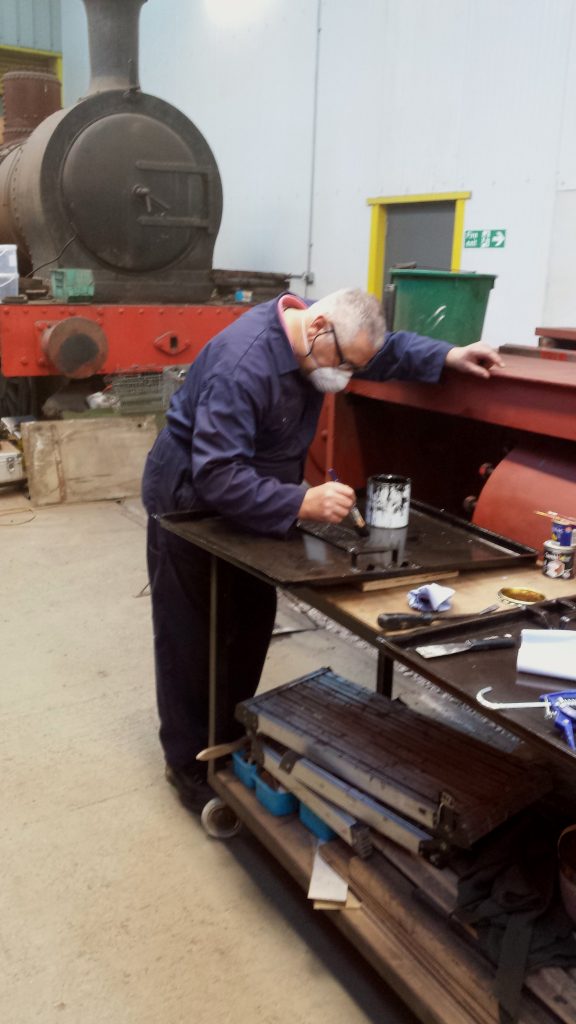 The new replacement warning sign has been affixed to the new gas compartment door and the paint touched up.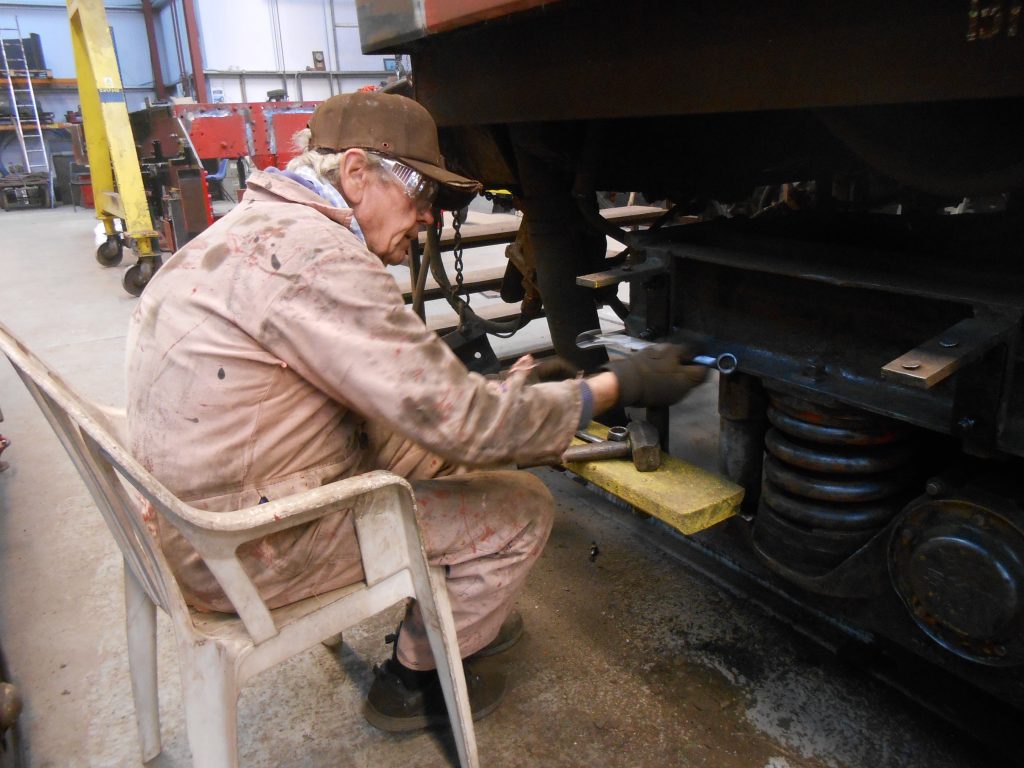 Fred has been cleaning up the bogies with a wire brush and has removed the redundant steps (the bogies came from a different vehicle) whilst Roger has begun the task of applying primer.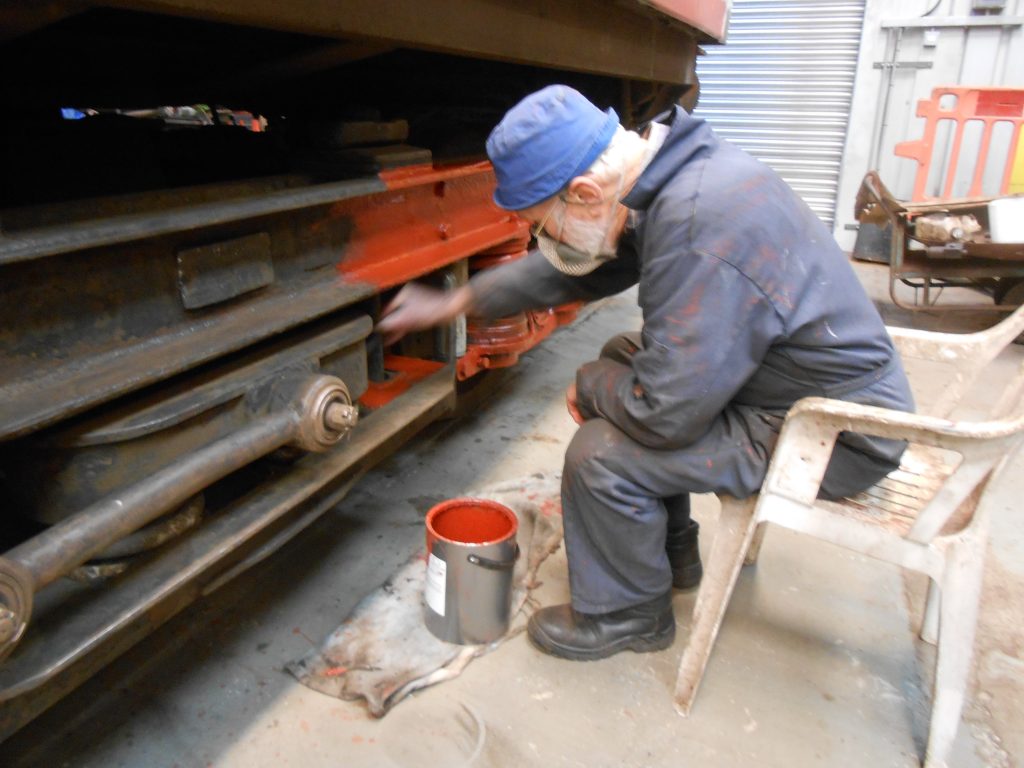 Keith has continued to work on the replacement steel ends to the Hall's tender frames.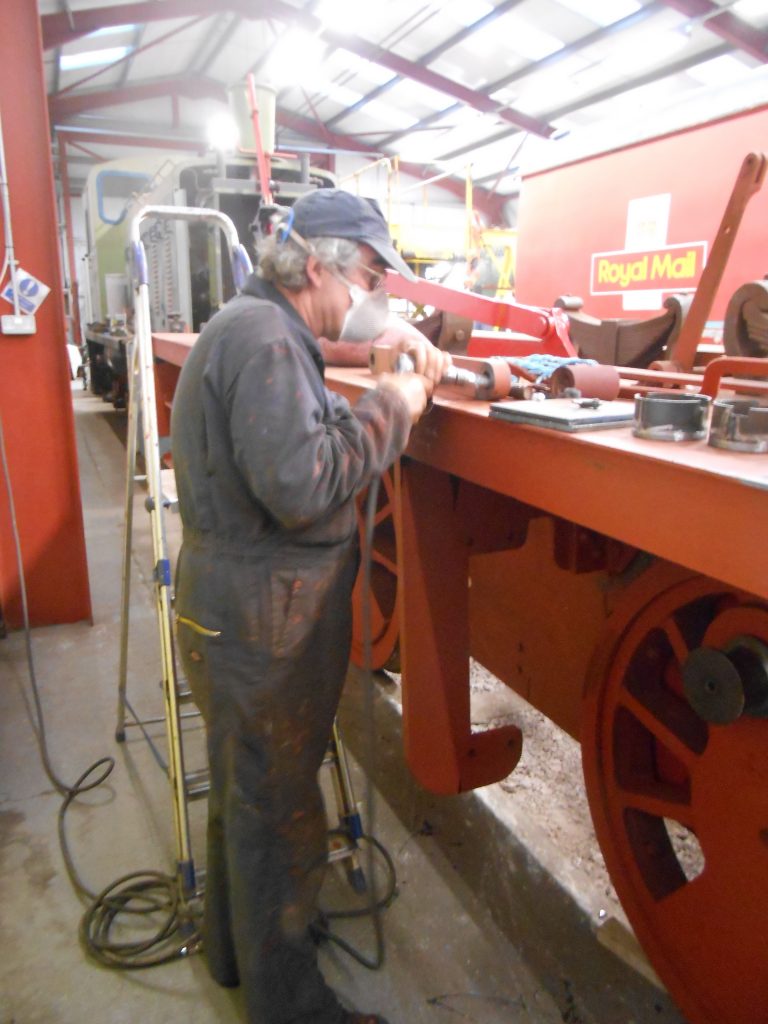 And Ade has been attending to Caliban's motion, seen here cleaning out one of the holes.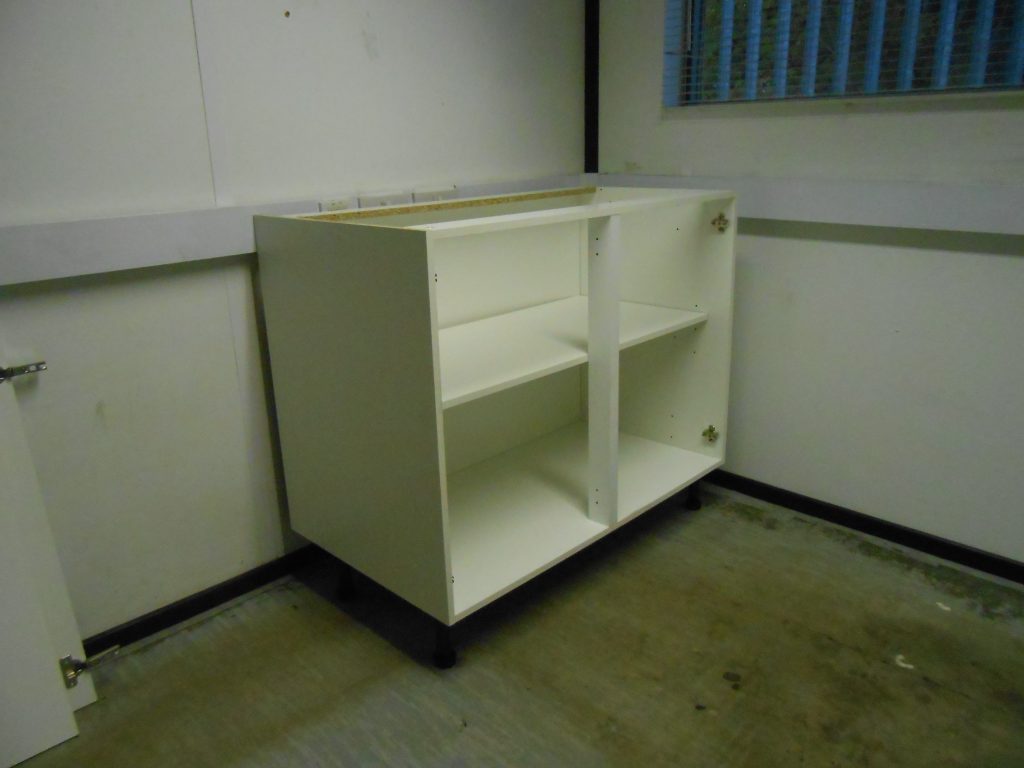 John Dixon has continued the task of fitting out the kitchen area of the new mess room and has found that Wickes now have a kitchen sale as well as a 15% discount because they are reorganising the store!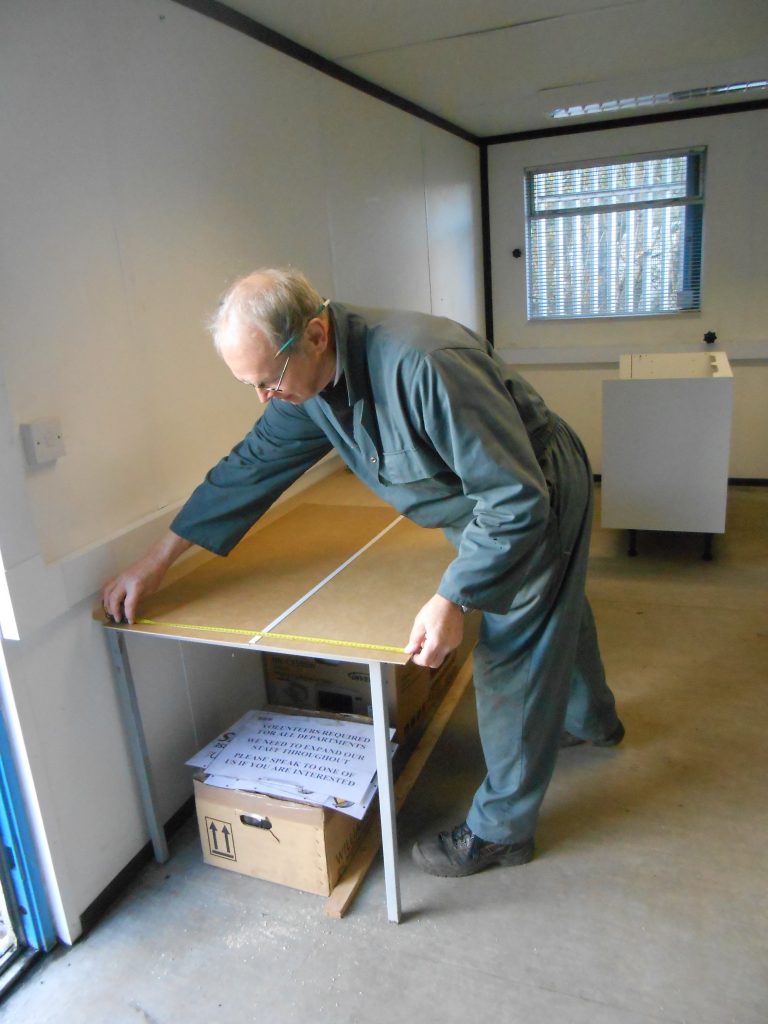 Cue the purchase of a new three metre work top!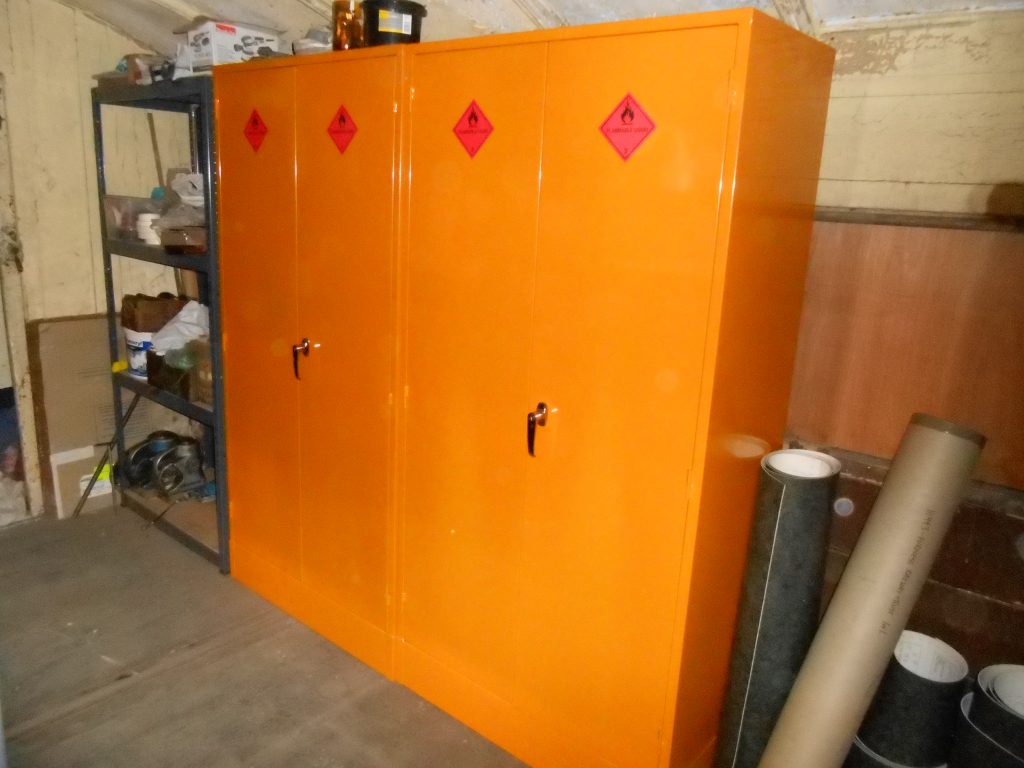 Two new cabinets for the storage of paint have arrived and been filled and lights have now appeared in the 1st class North London Railway coach which is currently being used to store materials.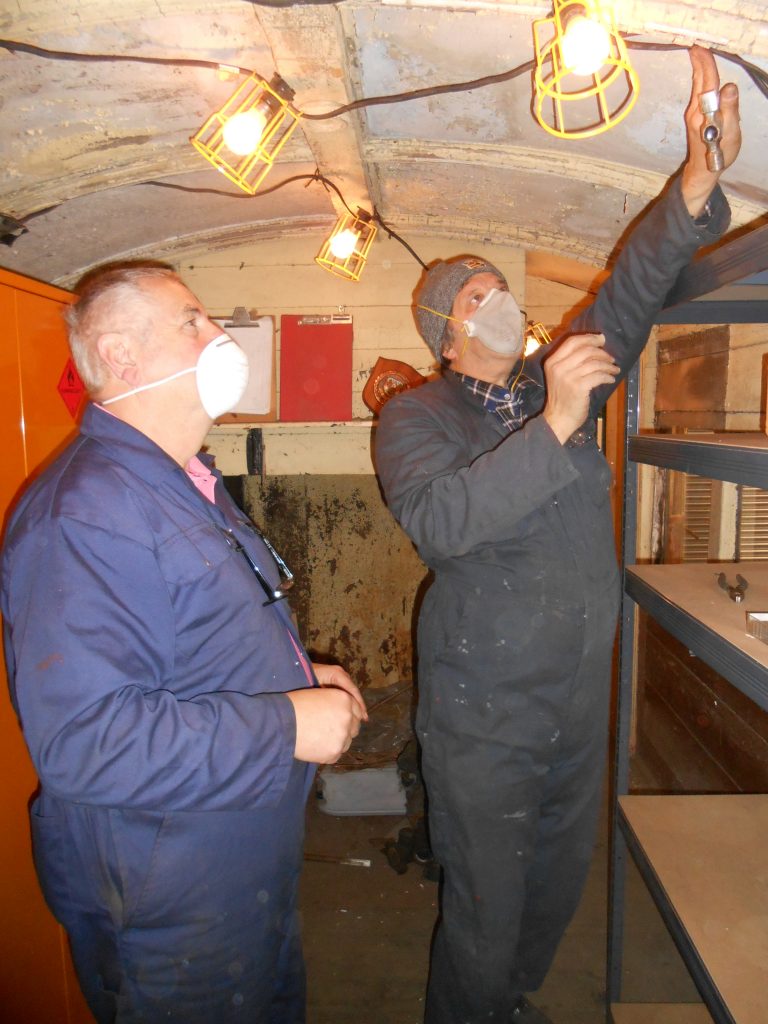 Mike Rigg has kindly taken on the role of FRT Membership Secretary following the resignation of Peter Allcock. We would like to thank Peter for his hard work since taking on the job and wish him well for the future.
The Trust's folk group, Live Steam, has had a busy weekend with the band appearing at the Old Friends in Ulverston on Saturday evening for a Lancashire Night, seen here under the Christmas decorations.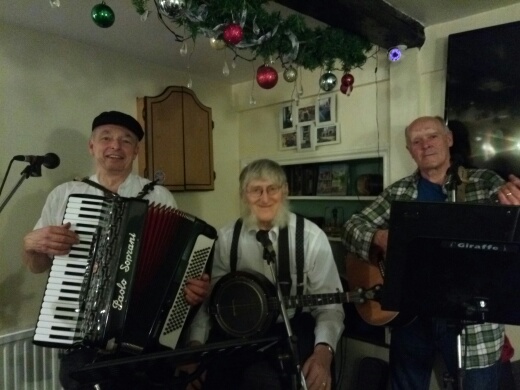 They then performed for an hour and a half at Abbeyfield in Ulverston early Sunday afternoon before being joined by George on the out door Theatre Street stage at 4 pm to close down the Dickensian Festival in fine style!