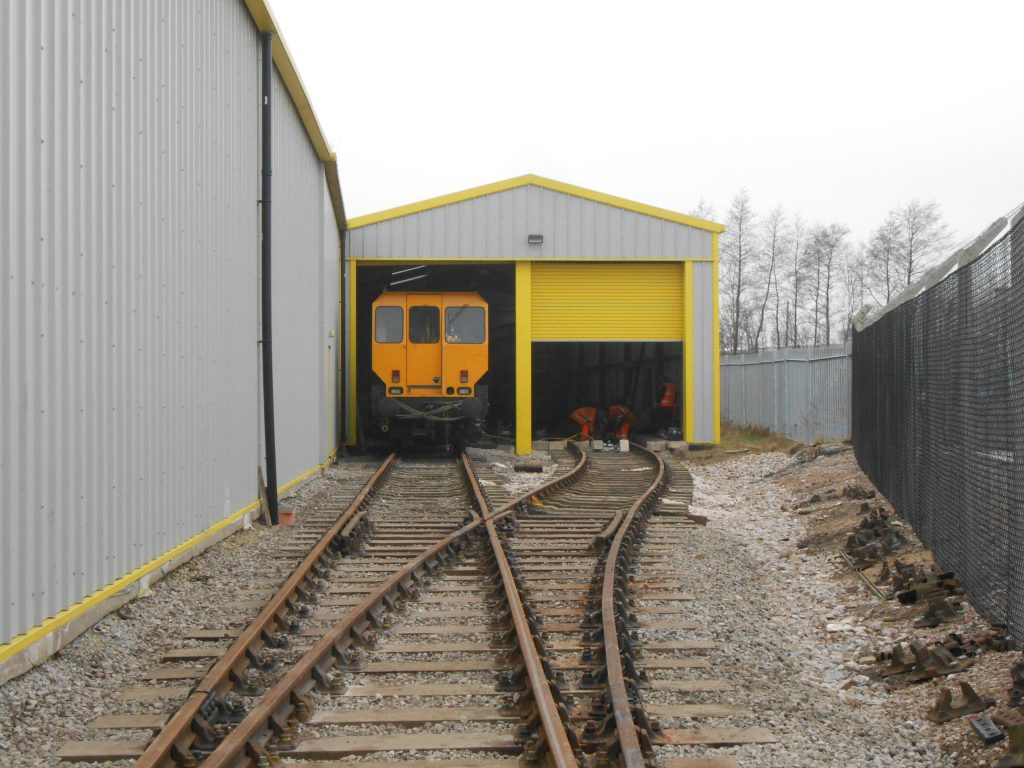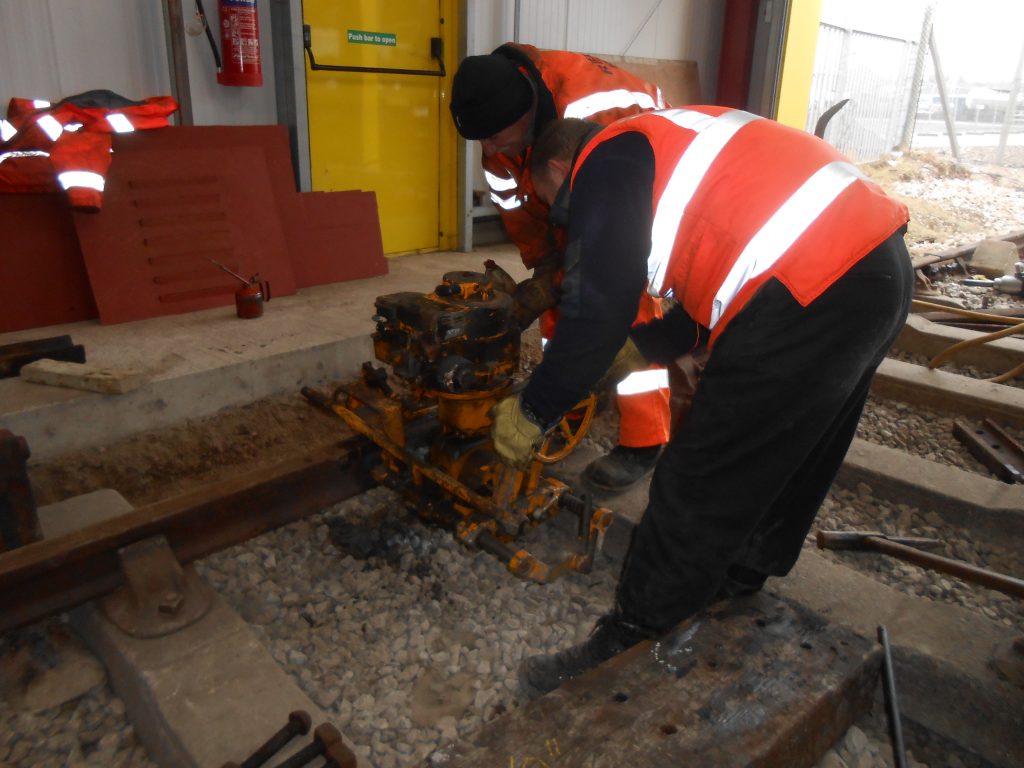 The big news this week is that road four of the shed is now connected to the rest of the RSR's network. The photographs show the newly-laid rails on the right hand side and also the Ribble Rail staff drilling the final bolt hole to enable fishplates to be attached. The lead into road four still needs more ballast and packing, but the job is well on the way to being completed. Congratulations all round to those who have worked so hard to achieve this.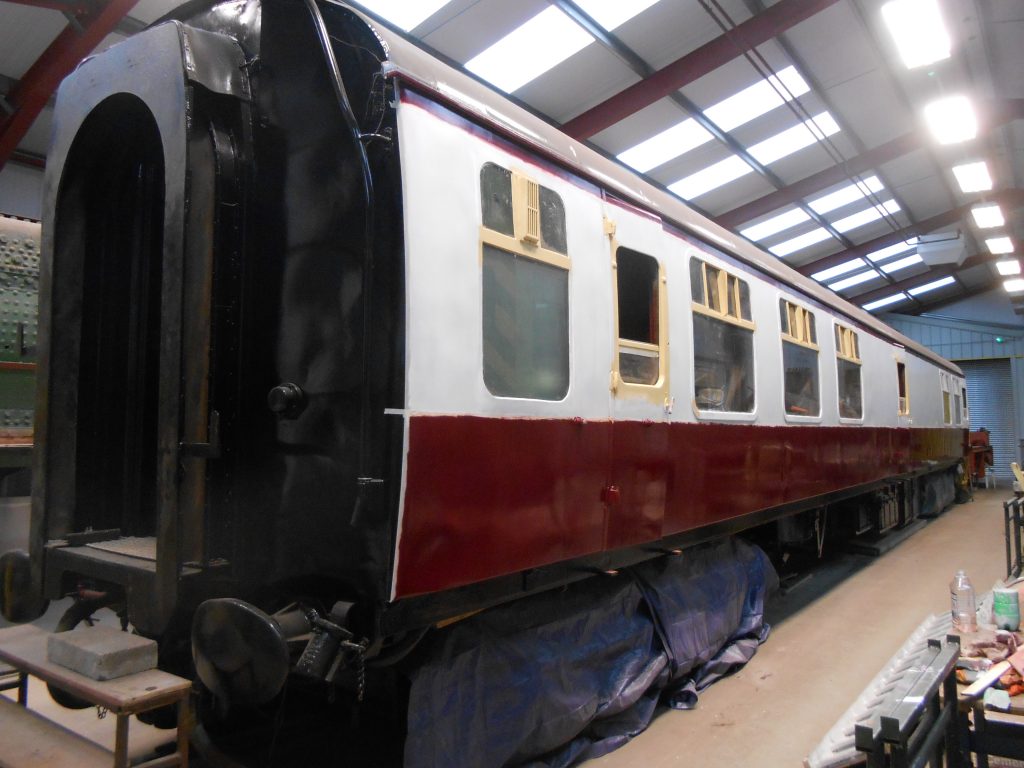 Inside the shed, work has continued on the RMB, with John still coming up with solutions to repair the floor at the east end of the coach. There has also been further work on the new gas holder door and the new paint store by Mike and Paul. Tim has been busy masking off and painting the sides in undercoat.
Adrian appeared on Wednesday to find that the compressor was out of action ("peace on earth," we all muttered), but Adrian then went into action with his electric wire brush to produce a plume of dust from Caliban's running board that was likened to Vesuvius in full eruption! We're hoping for a week off from this on Wednesday as it now seems to be the date on which a coat of gloss paint will be applied to the RMB.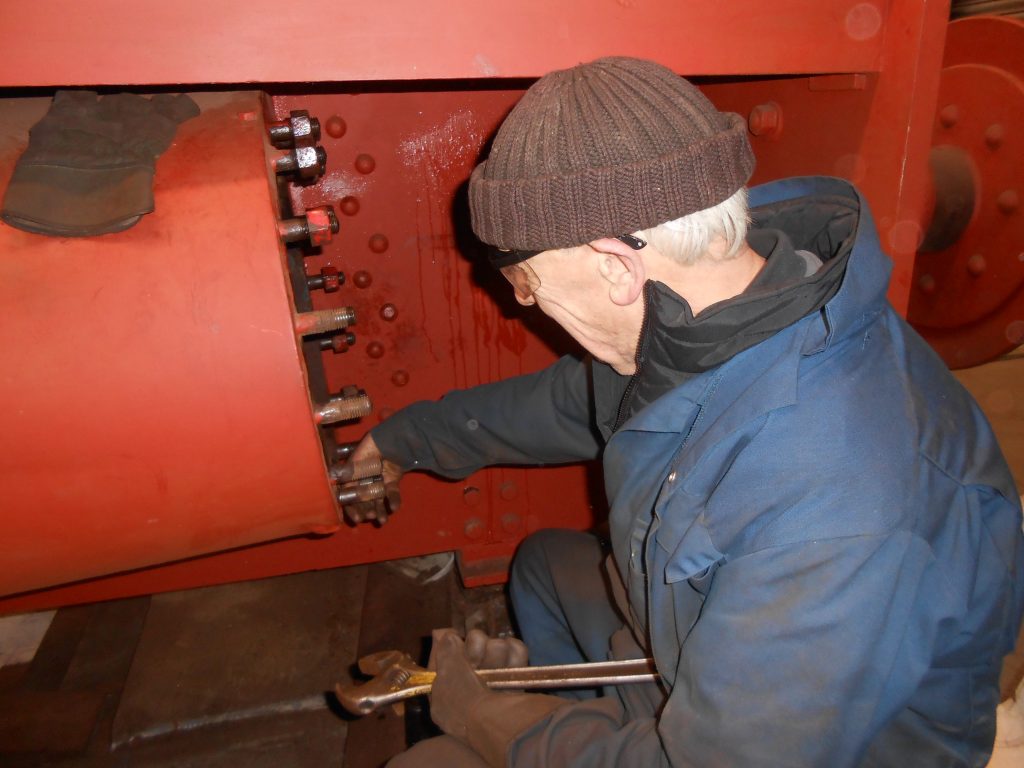 Fred and Roger appeared on Friday to continue their works on cleaning up components. We welcomed Howard as a new member on Wednesday when he took advantage of the January transfer window to move across and help us with Caliban. Howard is pictured here working on the 0-4-0ST's right-hand cylinder end studs.
The 5643 gang has once again been across to Embsay this last Saturday – we hope that it wasn't too cold for them. Keith tells us that he examined the vacuum pump and found that the piston head had worked loose again – a good job that it was found in time before serious damage was done. Other time was spent in cleaning between the frames.
And finally, our friends over at the RCTS Furness, Lakes and Lune Branch have a European Video Night this Friday evening (at the Royal Station Hotel at Carnforth starting at 7.30pm) given by Colin Kennington. In two parts, it first features diesels in North Germany and Denmark, including diverted freight trains, the Sylt car shuttles and a surprising narrow gauge line. Although this was filmed in 2015, much has already gone. And in part 2, East Germany in 2010, including narrow gauge steam on the Harz and Selketalbahn, the Rubelandbahn, mainline action and an electrified narrow gauge industrial line. They request a "small contribution" to cover costs. They are also seeking people to help run this group to avoid it having to close later this year – so use it or lose it!