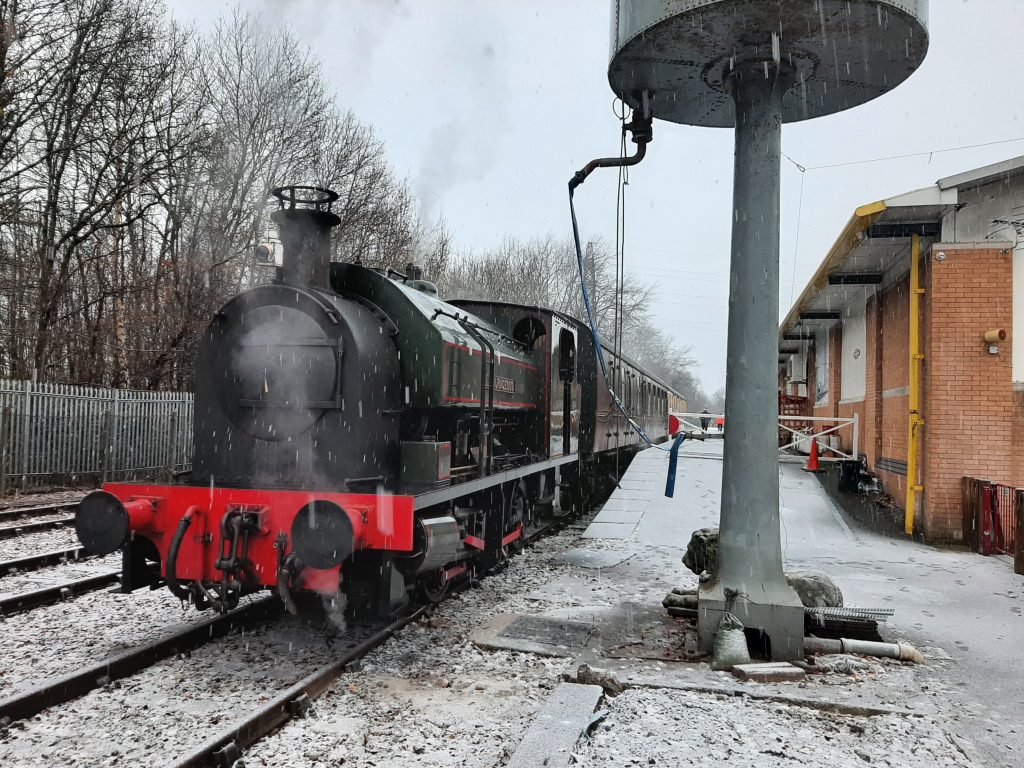 Well, the last of the RSR's Santa Specials has run and some of us are now
trying to get over the coughs and colds that we have gathered during the
December operations. We also hope that Anne and Phil Burton will soon
recover from Covid for which they have unfortunately tested positive.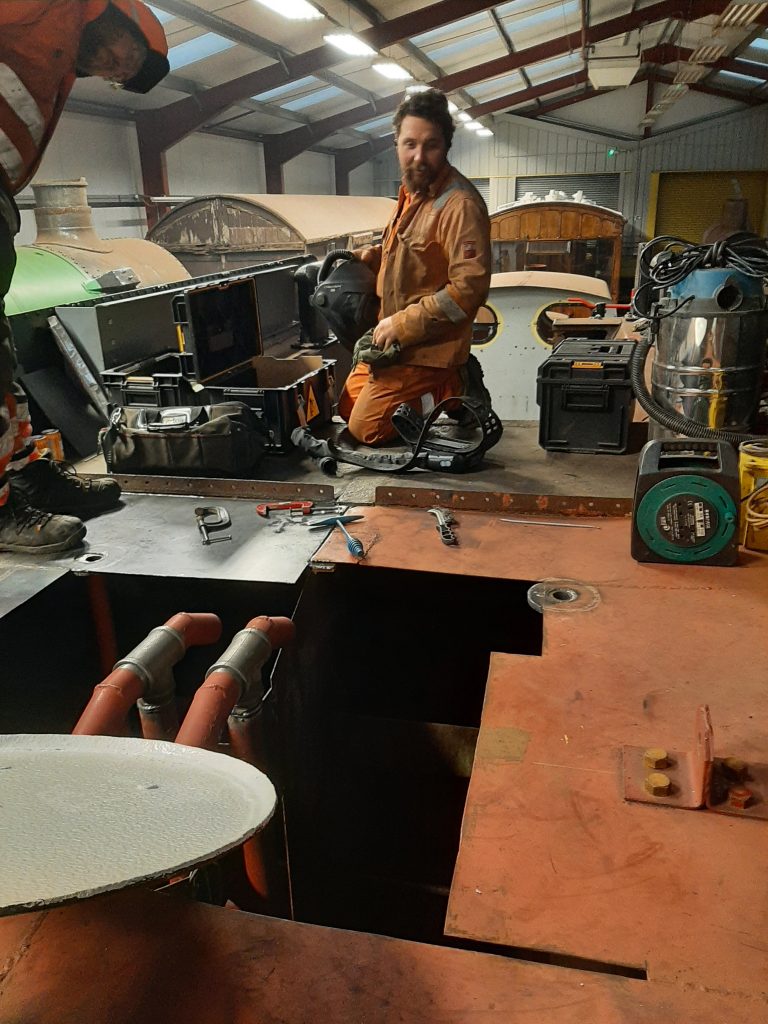 Whilst the Santa Specials have been a distraction from other activities, Matt
Crabtree has continued his work in welding new steel into the top of Wootton
Hall's tender tank, including the new water filler pipes that can be seen above.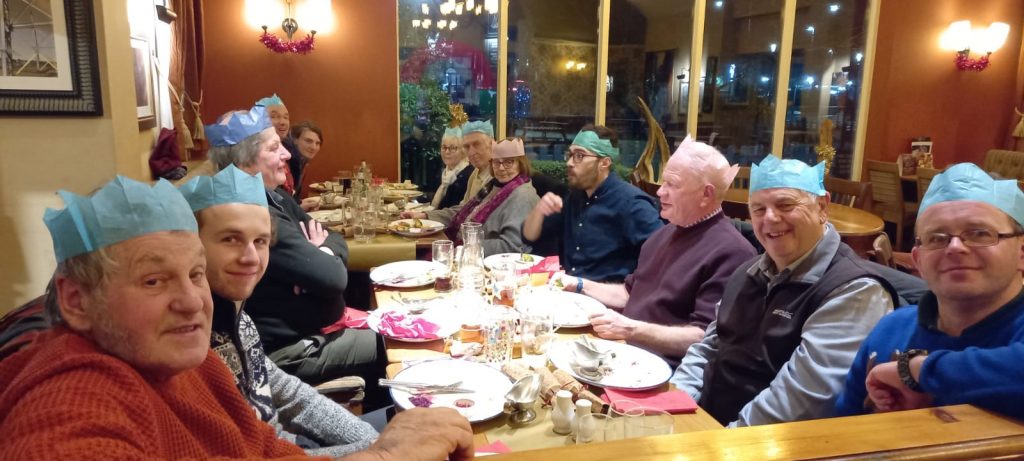 Last Friday evening, 16th December, saw a gathering of FRT members and
guests for a very successful Christmas Dinner at The Ribble Pilot inn, a mile
away alongside Preston Dock. Thanks go to Alison for making all the
arrangements and for reminding us all of what we had ordered!
There will be a further gathering of members at the East Lancashire Railway
next Tuesday, 27th December, to say farewell to 5643's second stint in service
during its preservation era. Thanks go to our friends at the ELR for the offer of
a private coach behind the loco for the occasion.
If you are looking to work off the effects of the Christmas festivities then
please note that the normal working parties are scheduled to take place on
Wednesday, 28th and Friday, 30th December.
Saturday evening, 31st December, will see Live Steam sing out 2022 and bring
in the New Year at the Engine Inn, Cark-in-Cartmel, assuming that Alan and
Tim have recovered from playing the 872 Christmas songs on the recent Santa
specials….
Finally, we are able to inform you that the next edition of The Iron Horse is
well on its way and should be with you all early in the New Year.
It only remains for us to thank everyone for their fantastic hard work and
support during 2022 and to wish you all a Merry Christmas and a Happy New
Year! We are sure that 2023 will bring much more work and many challenges
as 5643 returns to Preston for overhaul!