A quick update in what will be the last blog this year.
Firstly, Howard Fletcher's funeral will take place at 11.00am at Ingol Methodist church on Thursday, 2nd January. It is understood that the wake will be held afterwards at the Ribble Steam Railway.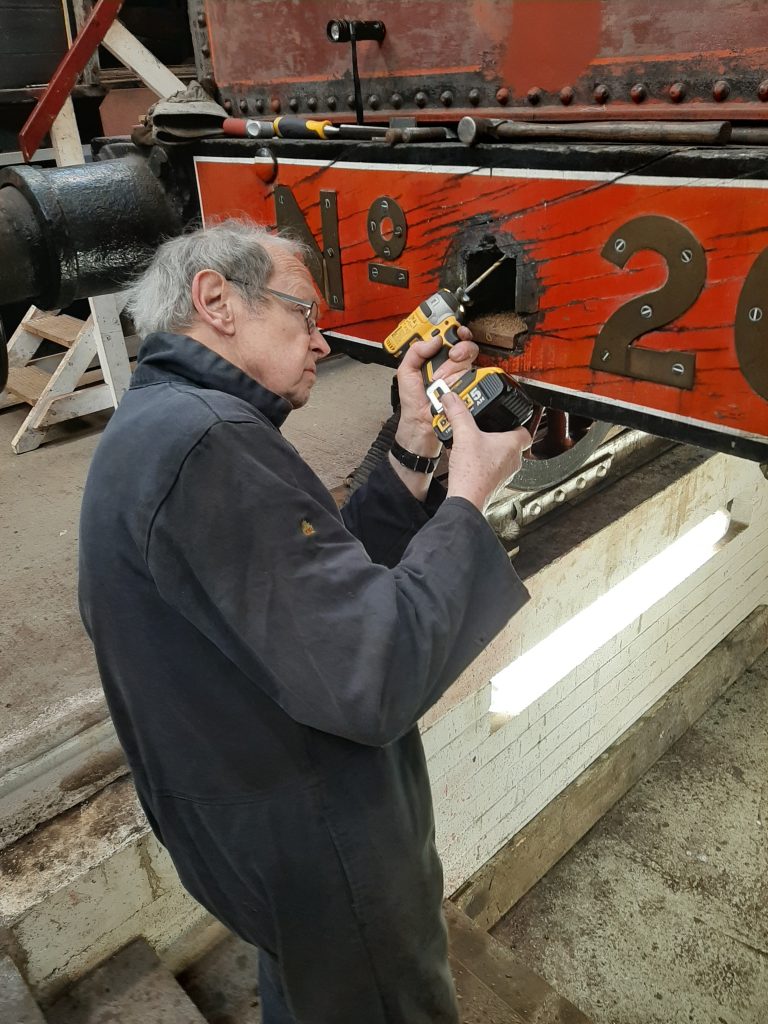 There has been a continued push to complete the overhaul of FR 20. John Dixon has carried on with his modification to the tender draw gear.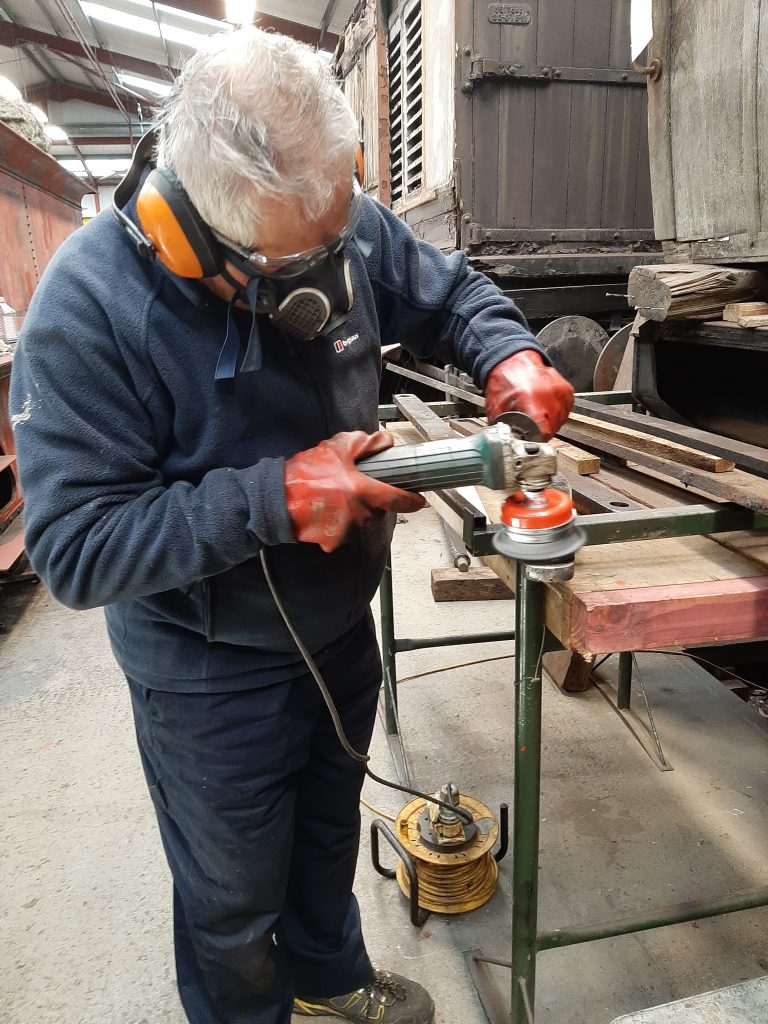 John Davis has been cleaning up more of the tender brake gear.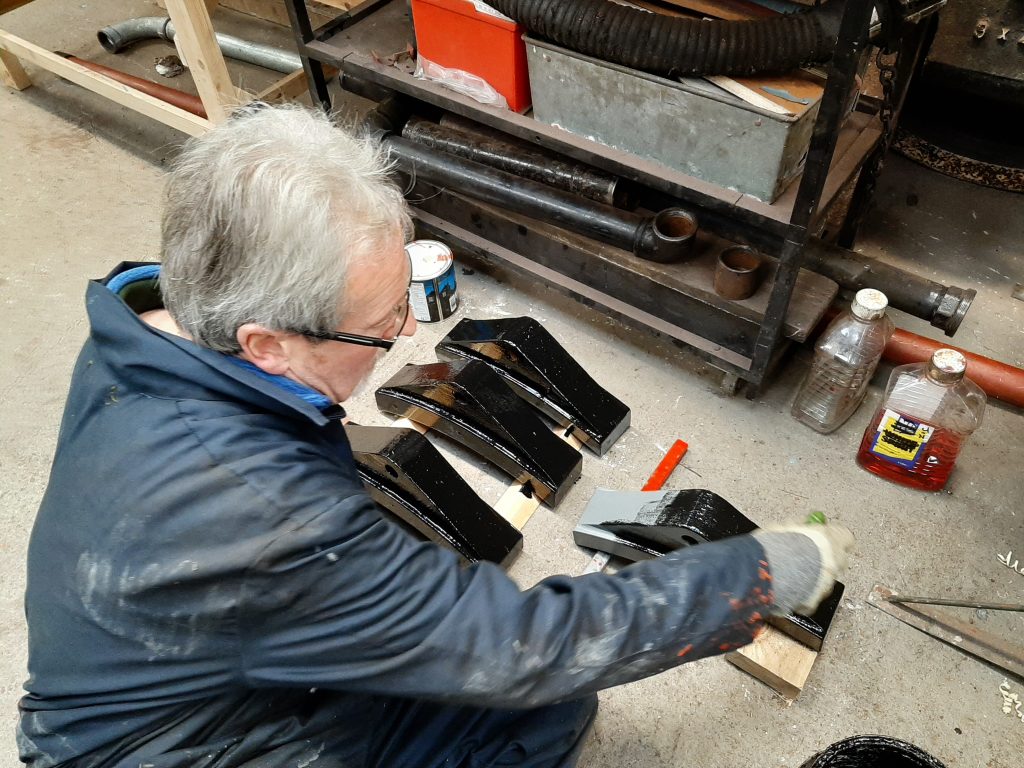 Even the brake blocks are receiving a coat of paint, from Paul Balshaw.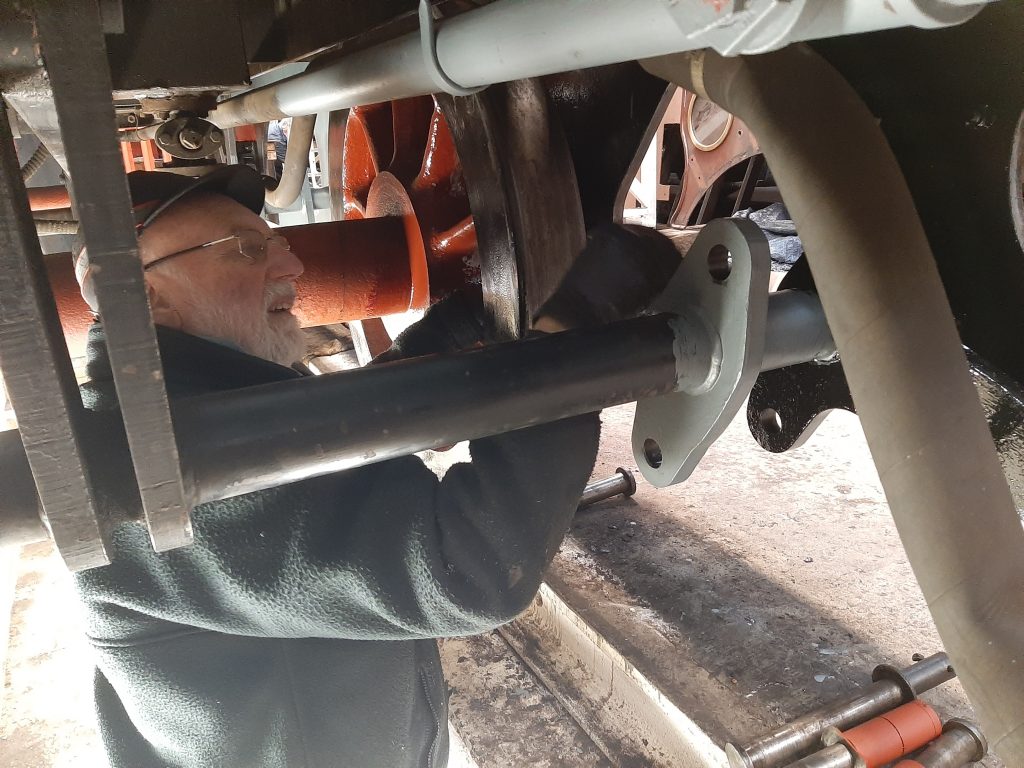 Phil Bell has been doing more painting under the tender.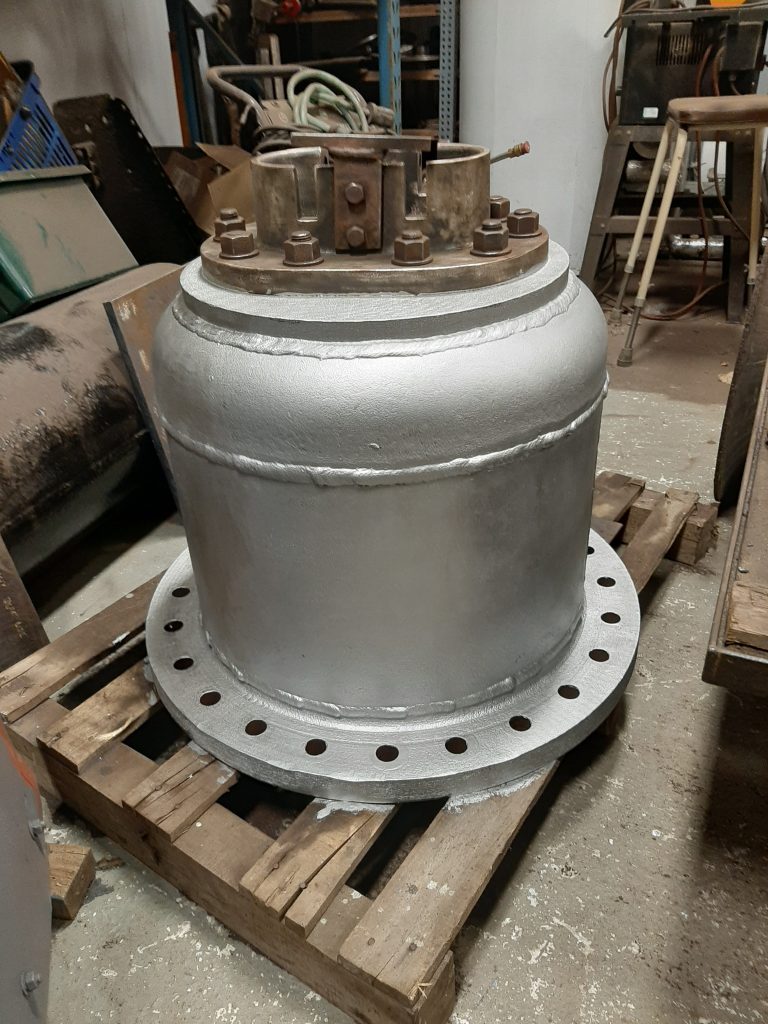 Fred has cleaned and painted the engine's dome.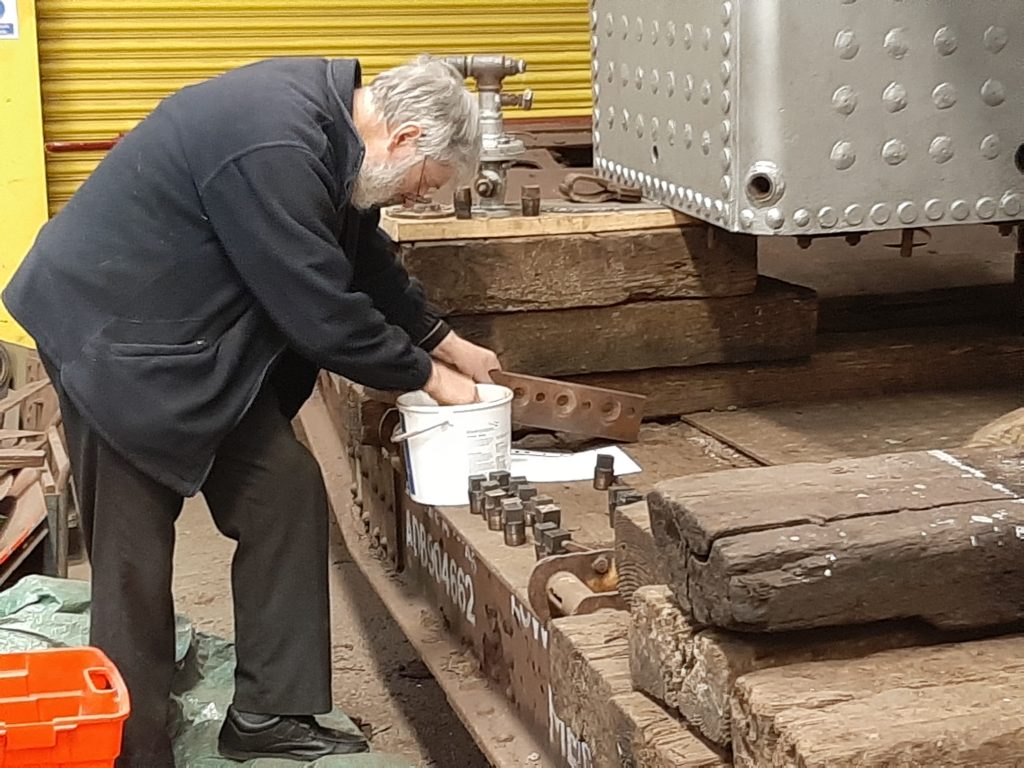 Alan has re-fitted the washout plugs in the boiler now that Andy Booth has inserted two new patch screws.
Meanwhile, Keith has taken on board the work that Howard was doing to Fluff's axleboxes before his untimely death.
There is some good news in that the recently purchased CNC lathe, to which the FRT subscribed, has been successfully commissioned and programmed to produced some stay nuts and boiler stays for Walkden. This has been achieved with the assistance of a couple of people from UCLAN.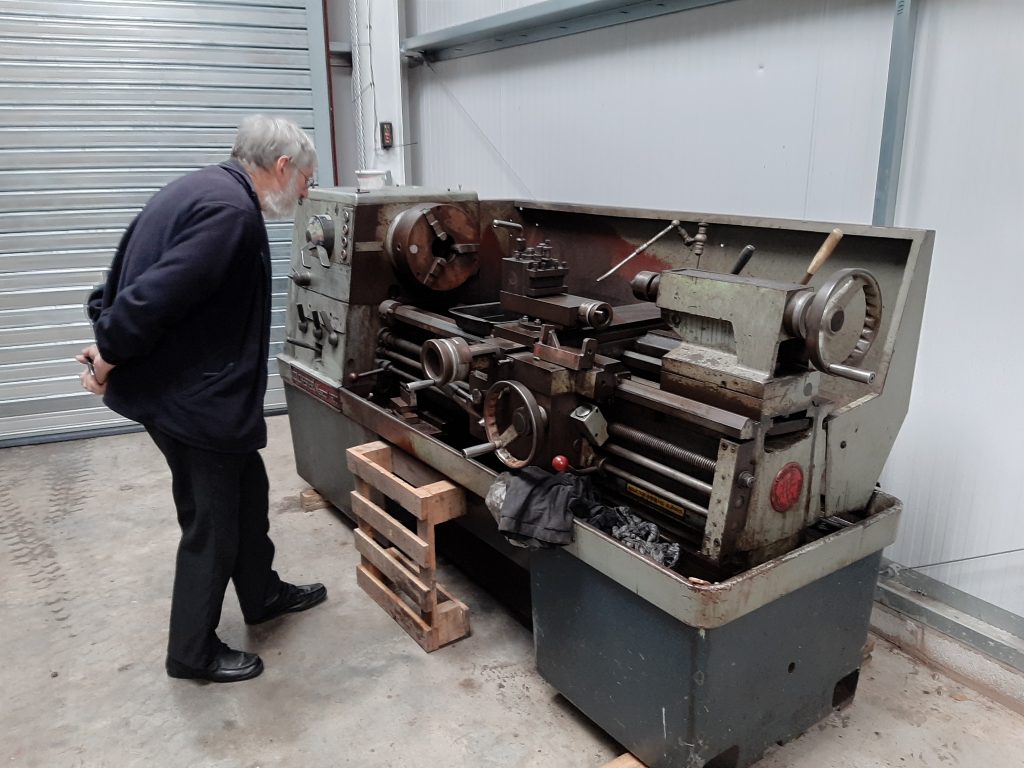 A Colchester lathe has also been purchased and is seen here being inspected by Alan. The cost is being shared with the Ribble Steam Railway and it will replace the lathe previously used by Bill Norcross. Bill has now retired from the workshop and we wish him the very best for the future.
Looking forward, working parties over the Christmas period will take place on Friday, 27th and Saturday, 28th December. These will be followed by working parties on Friday, 3rd and Saturday, 4th January.
Finally, a reminder that Live Steam will be performing their last gig of the year at the Engine Inn at Cark-in-Cartmel on New Year's Eve.
Before we finish, we would like to wish all our readers a Merry Christmas and a Happy New Year.