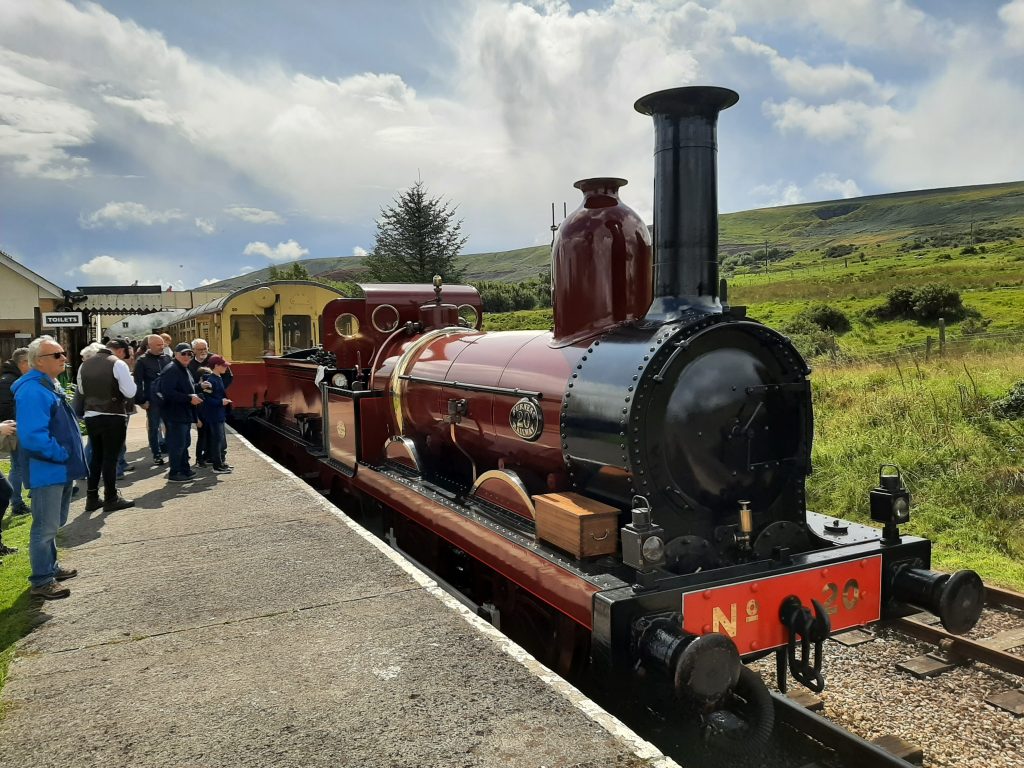 The Bank Holiday weekend saw Furness Railway No. 20 successfully return to service at the Pontypool & Blaenavon Railway in time for that railway's 40th Anniversary Celebrations.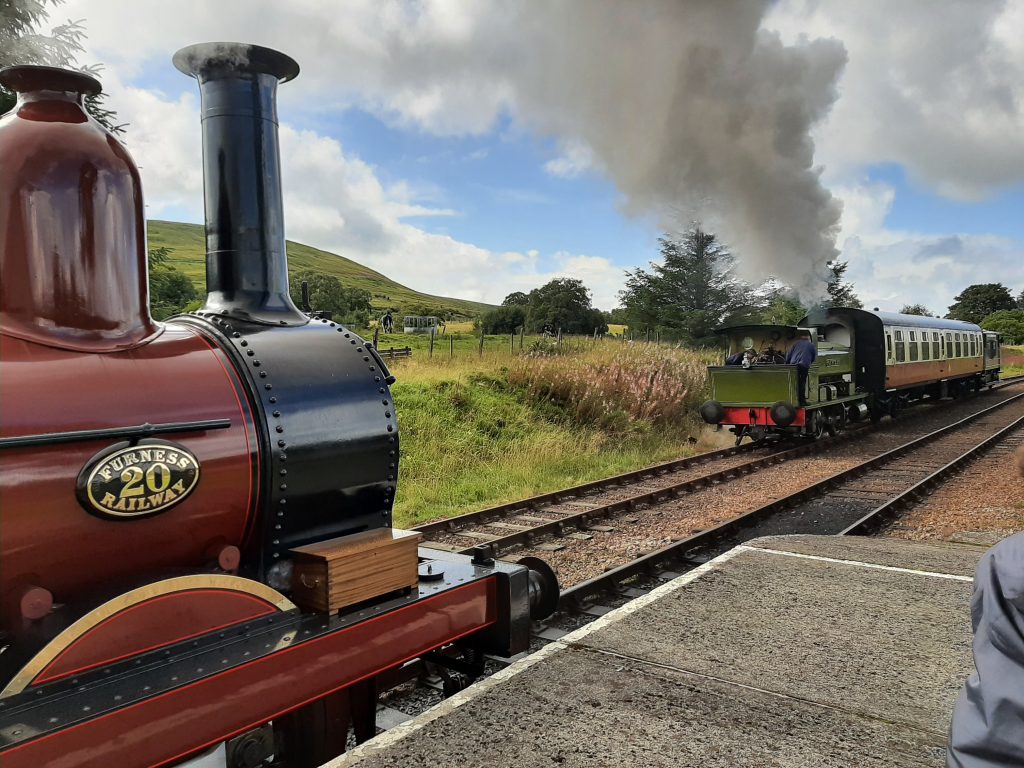 FR 20 successfully completed four return trips along the length of the main line on Saturday, Sunday and Monday with Andrew Barclay 0-4-0ST Rosyth No. 1 working from Big Pit to Whistle Inn Halt with a Mark 1 TSO coach and a brake van; the latter replicated the opening day train formation in 1983.
Fortunately the rain held off, apart from a few showers, and the two coach trains were well filled with passengers. The first train on Saturday morning was standing room only. Some video of the weekend can be seen here: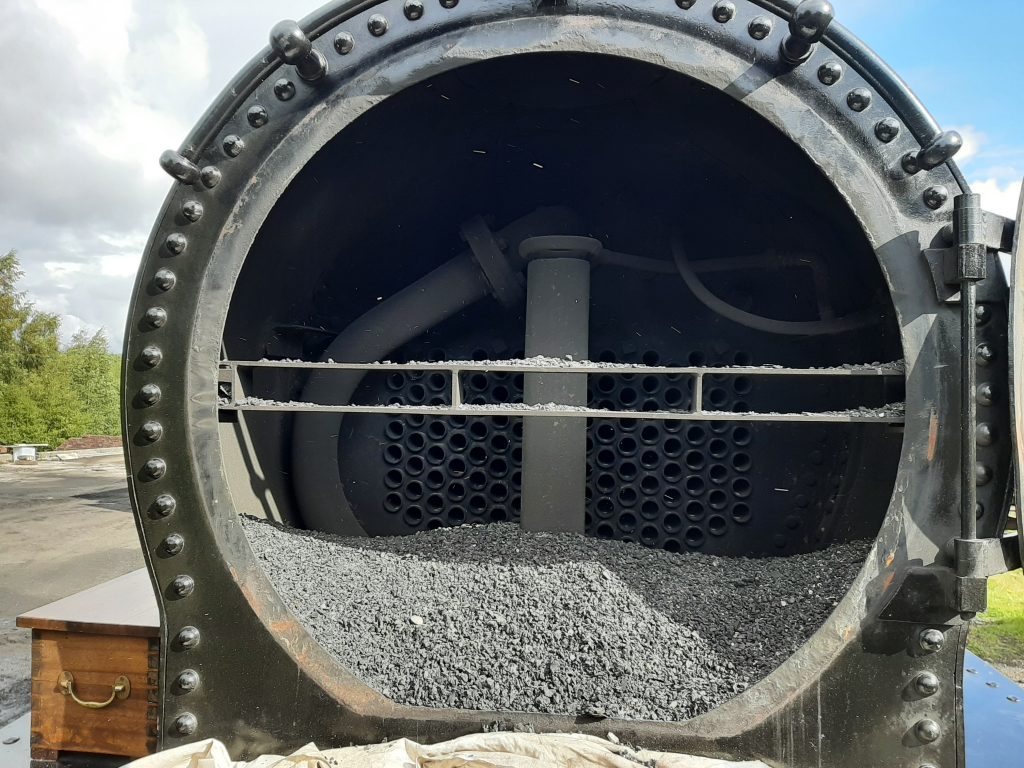 The hard work work hauing the coaches up the incline from Blaenavon resulted in the smokebox and its door losing some of its paint. Opening the smokebox door found a deep pile of char that filled four wheelbarrows!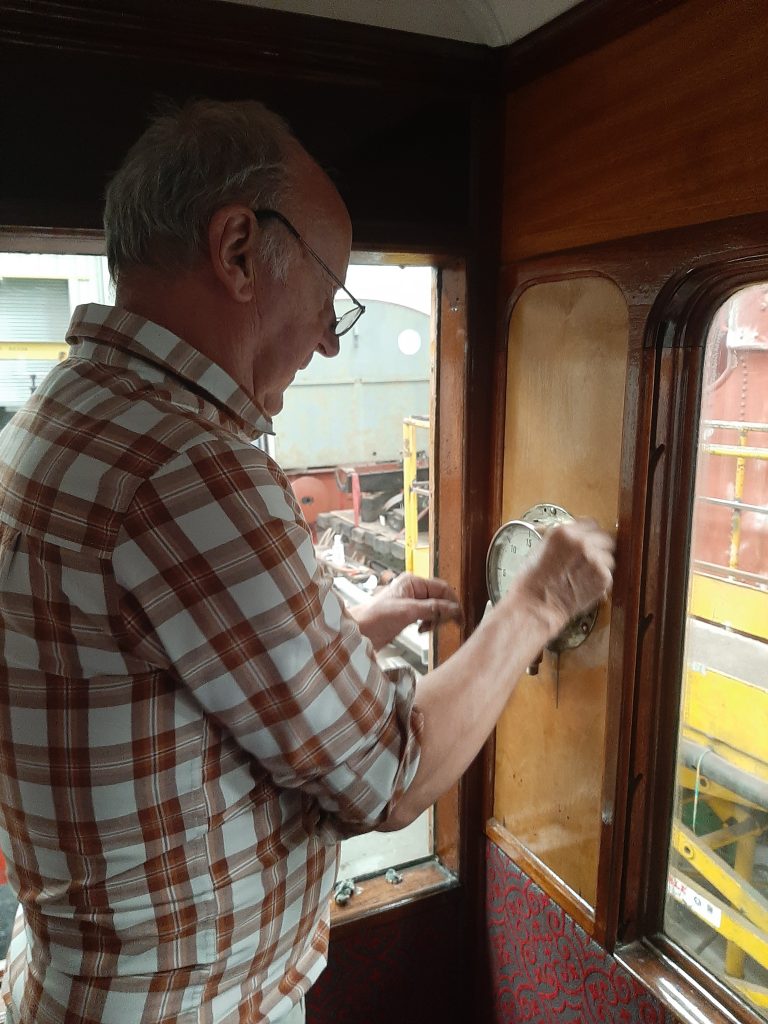 Back at Preston, last Friday saw an action plan being agreed with our qualified gas fitter for piping gas into the kitchen of Great Eastern Railway royal saloon No. 5. Phil Bell will take this forward. The banquet chairs have been brought out of storage for cleaning and some TLC, whilst Phil and Anne Burton have been devoting some time to giving the vacuum gauge a good polish.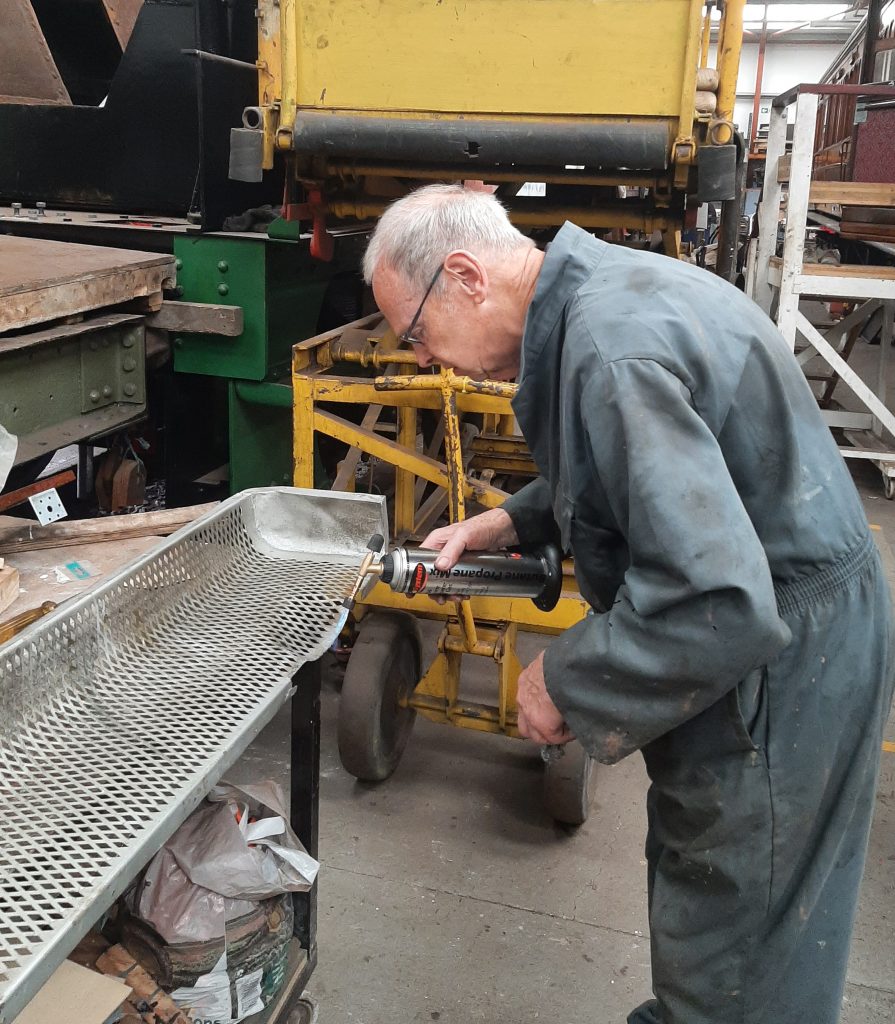 John Dixon is seen repairing one of the brass radiator covers from GER No. 5
Work has also continued on GWR 0-6-2T No. 5643 where Sam and Keith have been removing the braking rigging. A shunt of the shed is expected tomorrow (Wednesday) to swap the positions of 5643 and GER No. 5.