Alan, Alison and Tim have returned today from a rather too eventful weekend at the Pontypool & Blaenavon Railway. Unfortunately, there isn't time this evening to tell the full tale, which will no doubt be recounted in the next edition of the Trust's journal, The Iron Horse.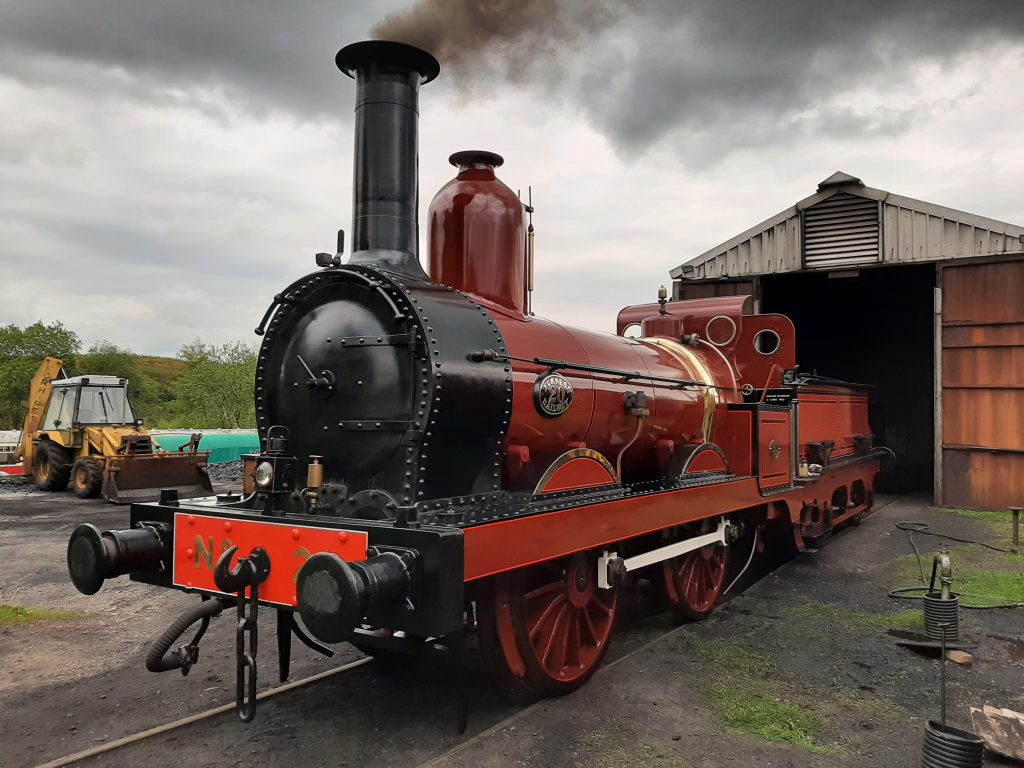 Last Friday saw the FRT, team, bolstered on the day by Sam who had driven down from Preston and arrived at 08.00, join the Pontypool & Blaenavon Railway's own people in preparing Furness Railway No. 20 for a test steaming and a trip down the line in readiness for the three scheduled return trips on Saturday and Sunday.  We were immediately made welcome and tea served, a good start to the day, and that hospitality endured over the weekend. We have to compliment the P&B Loco department on its superb efforts to make FR 20 shine from top to bottom, something very much appreciated by the passengers the following day.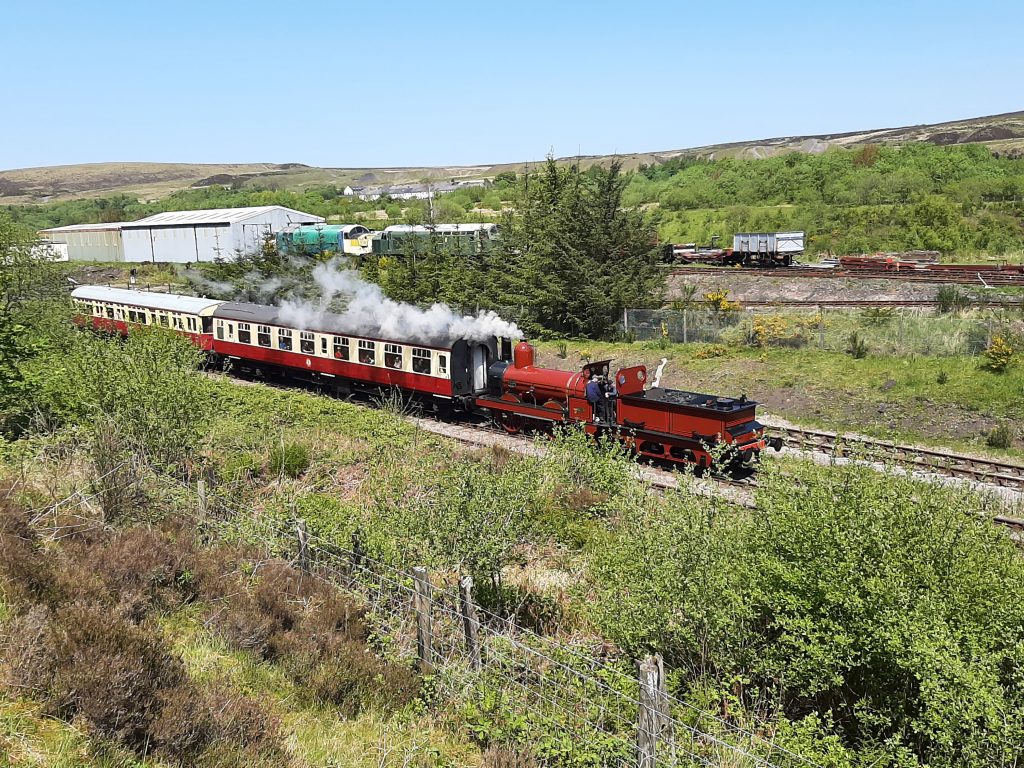 The test run revealed that the nine days of steamings at Didcot had made the boiler water incompatible with opening the regulator wide, the chalky water causing the loco to prime.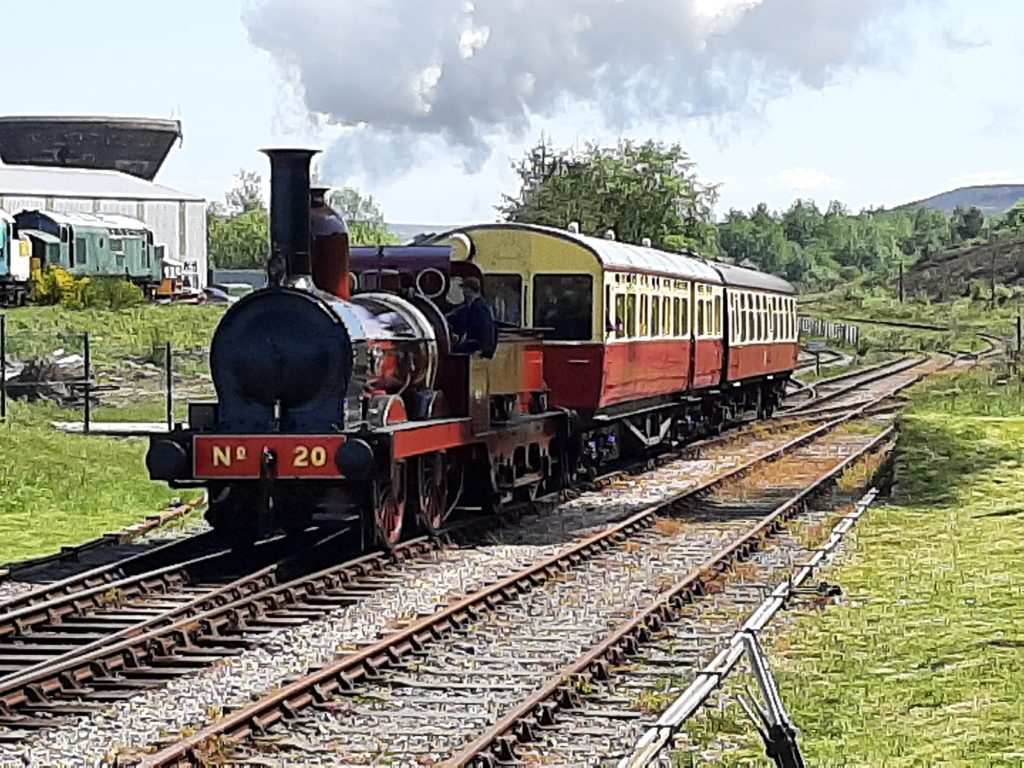 A change of water then ensued before the following day's steamings.
Saturday's trips were going well until the final one, when the right hand crosshead cotter sheared, which caused the piston to over-travel and damage the front cylinder cover. This brought the train to a halt with no further progress possible.  Fortunately, the train was near to Furnace Sidings station and the passengers were safely detrained. It was then necessary to tie up the crosshead and remove the cylinder cover before carriages and locomotive could be moved safely, and without further damage, to their respective sheds.
Obviously, this failure was a huge disappointment to everyone, and another locomotive had to be steamed for traffic the following day.
Sunday was spent further examining FR 20 and preparing it for a return journey back to Preston to repairs. However, the FRT has this morning received the kind offer of assistance from the West Somerset Railway's mechanical engineering department, which has a good relationship with the P&BR. A further examination of FR 20 will therefore take place on Wednesday including some non-destructive testing of components, after which it is hoped to be able to put together a plan of action for repairs. We will keep our readers informed as to progress.
In the mean time we wish to thank everyone at the P&BR for their friendship and assistance over the weekend.
We leave you on a lighter note with the news that when Alison placed an order on Friday evening for two sweets (for herself and Tim) at the Brewer's Fayre Inn at Llanfoist, three turned up.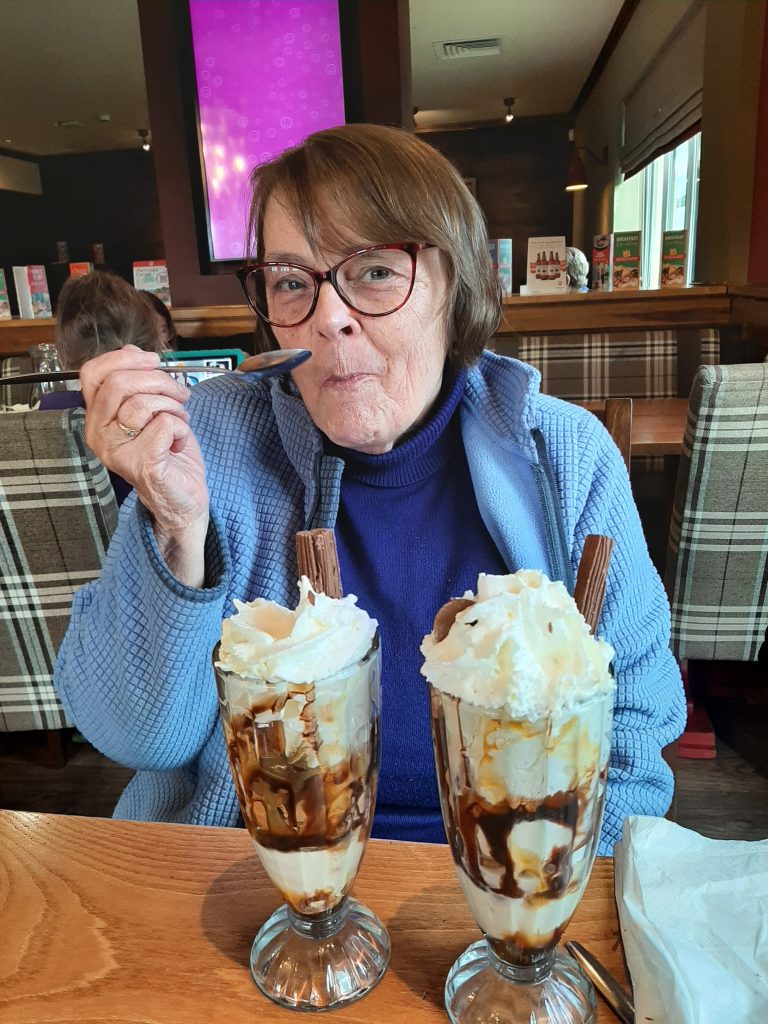 Luckily, Alan was delighted to help out in solving the dilemma!