So, it's only five months to Boxing Day – no we haven't actually mentioned the 'C' word yet, but it's a sobering thought that time is marching on!
It has been a quieter time for us this week as the hot weather has either dissuaded people from coming to Preston this last week or slowed down those who did turn up. Or they were away on holiday (and see below..).
Tim spent his time cleaning off the muck deposited by the seagulls of Barrow on FR 20 when it was on display. He then turned to removing loose scale from the tender coal space in readiness for a coat of paint.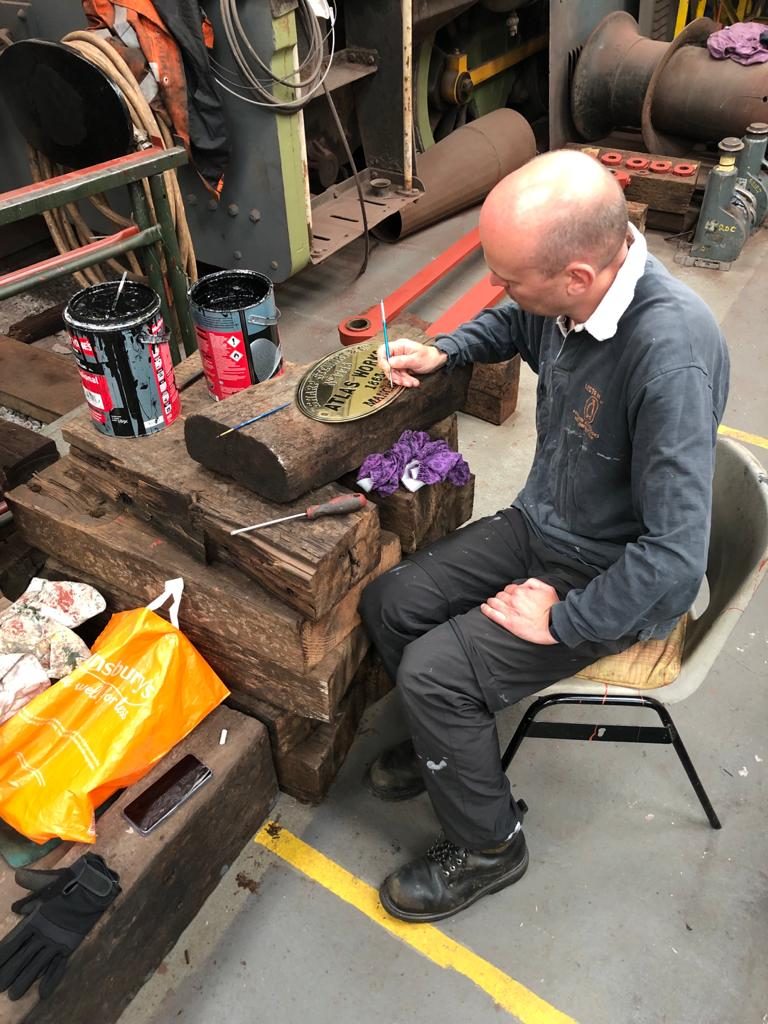 Neil appeared on Saturday to paint the inlaid sections of the works plates. These have been taken home so that a full two coats of paint can be applied.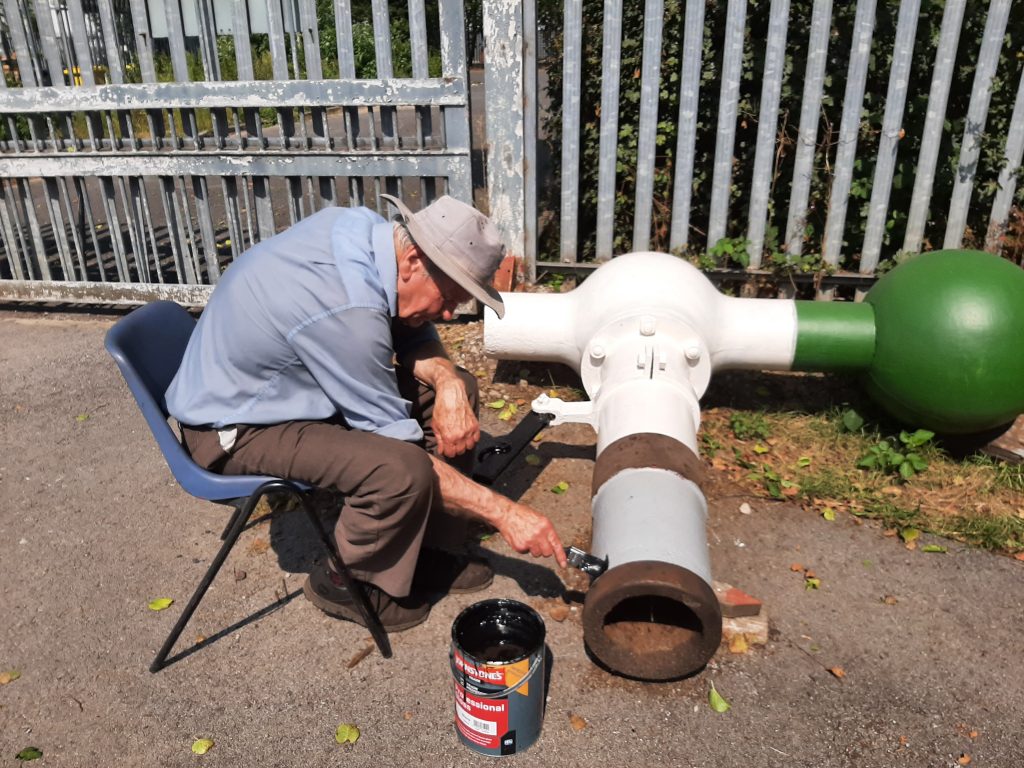 Fred manfully braved the heat on Friday and is seen here adding further paint to the water column.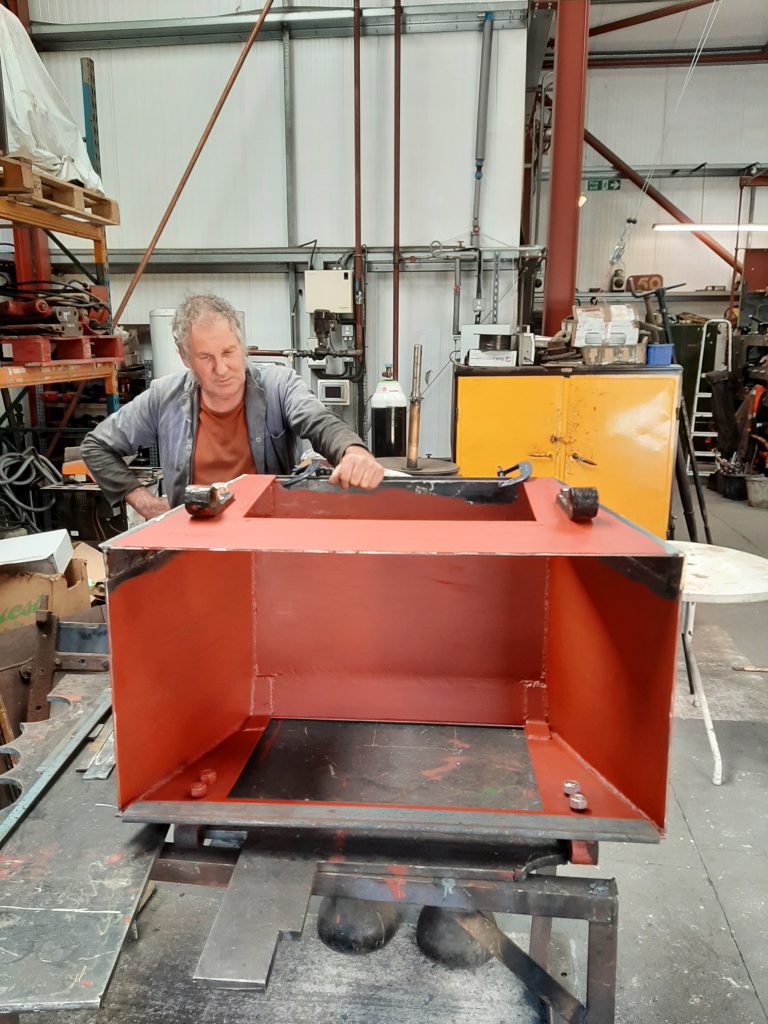 Keith has been busy manufacturing a new back lower section for Wootton Hall's ashpan.
Following on from last week's sad news, John Dixon informs us that Jean's funeral will be held at 2.30 pm on this Wednesday, 28th July, at St. Mary Magdalene Church at Ribbleton, Preston. The committal will take place afterwards at Preston crematorium.
Finally,  back to the promised mention of holidays. Alan has been away in the far South West, and found a giant deck chair to his liking at the Bodmin and Wenford Railway….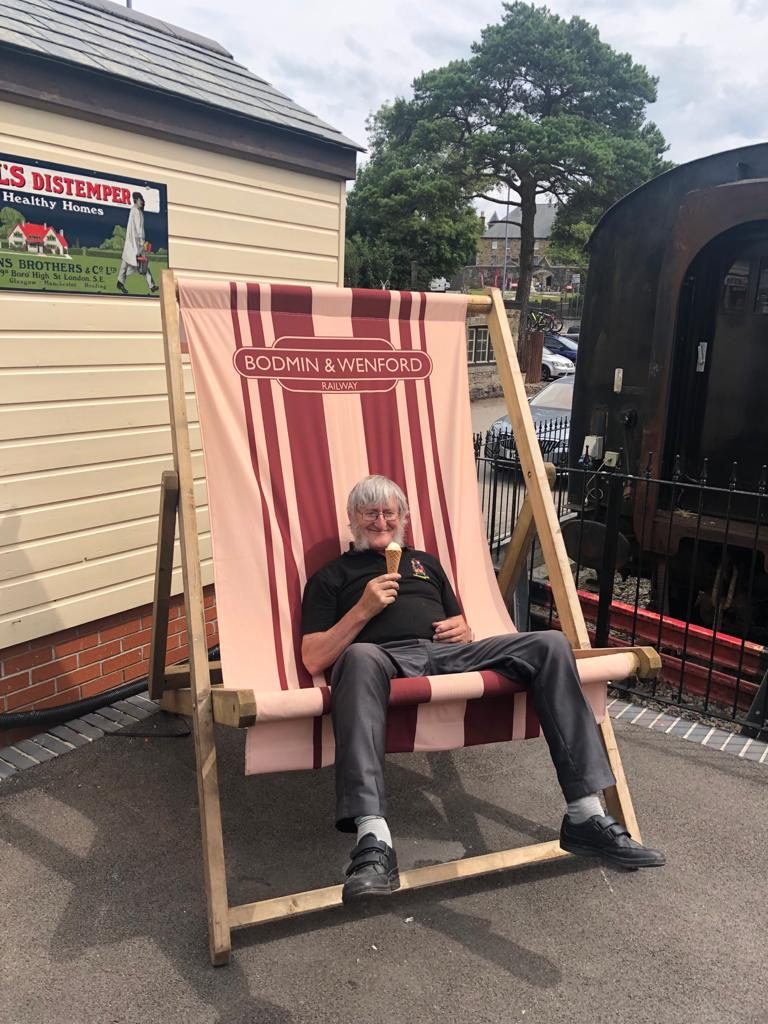 Now, it would be cruel to suggest that "pride comes before a fall", because actually "falling" was that last thing that poor Alan could do.  When he tried to stand up he quite simply could not.  He was stuck and couldn't get out of the darned thing….
There is video evidence, and if there is sufficient demand, money may be changing hands and we may post it on here….