It's holiday time again so, apologies, we missed a blog last week.
Anyhow, back home now to dry out (from the rain, not the alcohol!?!) and to issue a short reminder to everyone that Furness Railway No. 20 is due to appear on the back of a Reid Freight low loader at the Festival of Transport in Barrow-in-Furness next Saturday, 17th July. Whilst the Festival is an annual event, usually orientated towards vintage cars, it is this year also celebrating the 175th anniversary of the Furness Railway, hence the appearance of FR 20.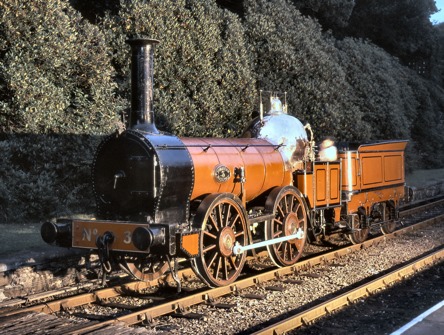 Those of you with good memories will recall that 25 years ago, at the 150th anniversary of the Furness Railway, Furness Railway Number 3, aka Old Coppernob was brought "home", posing outside Barrow station where it had stood for over 4o years in a glass building after retirement, and visiting the Lakeside and Haverthwaite Railway (above).
It was also announced at that same event that the Heritage Lottery Fund and the PRISM Fund of the Science Museum had both made grants to enable FR 20 to be restored to its original engine and tender configuration from the incomplete remains of a Barrow Iron & Steel Works tank locomotive.
It therefore seems doubly appropriate that FR 20 should return to Barrow this year, if only for a day, as part of the 175 celebrations.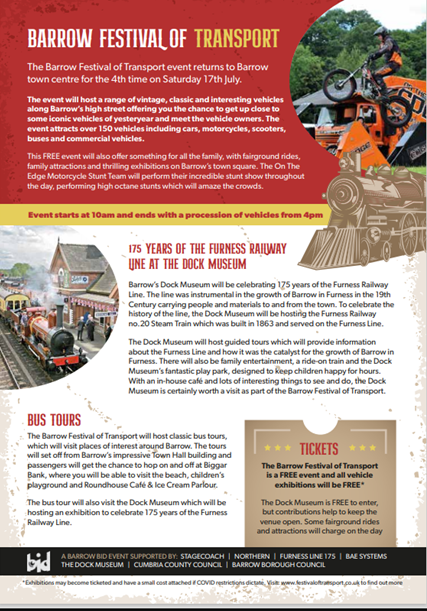 FR 20 will be exhibited at the Dock Museum in Barrow and the FRT will have a stall there to sell souvenirs and to explain the work of the Furness Railway Trust. Volunteers to assist would be most welcome. Please contact Tim Owen so that arrangements can be made.