With Cumbria now safely delivered to the Embsay & Bolton Abbey Steam Railway last Monday, it was time this week for the Trust's working members to concentrate on other jobs at Preston. The following photos give a flavour of what has been going on.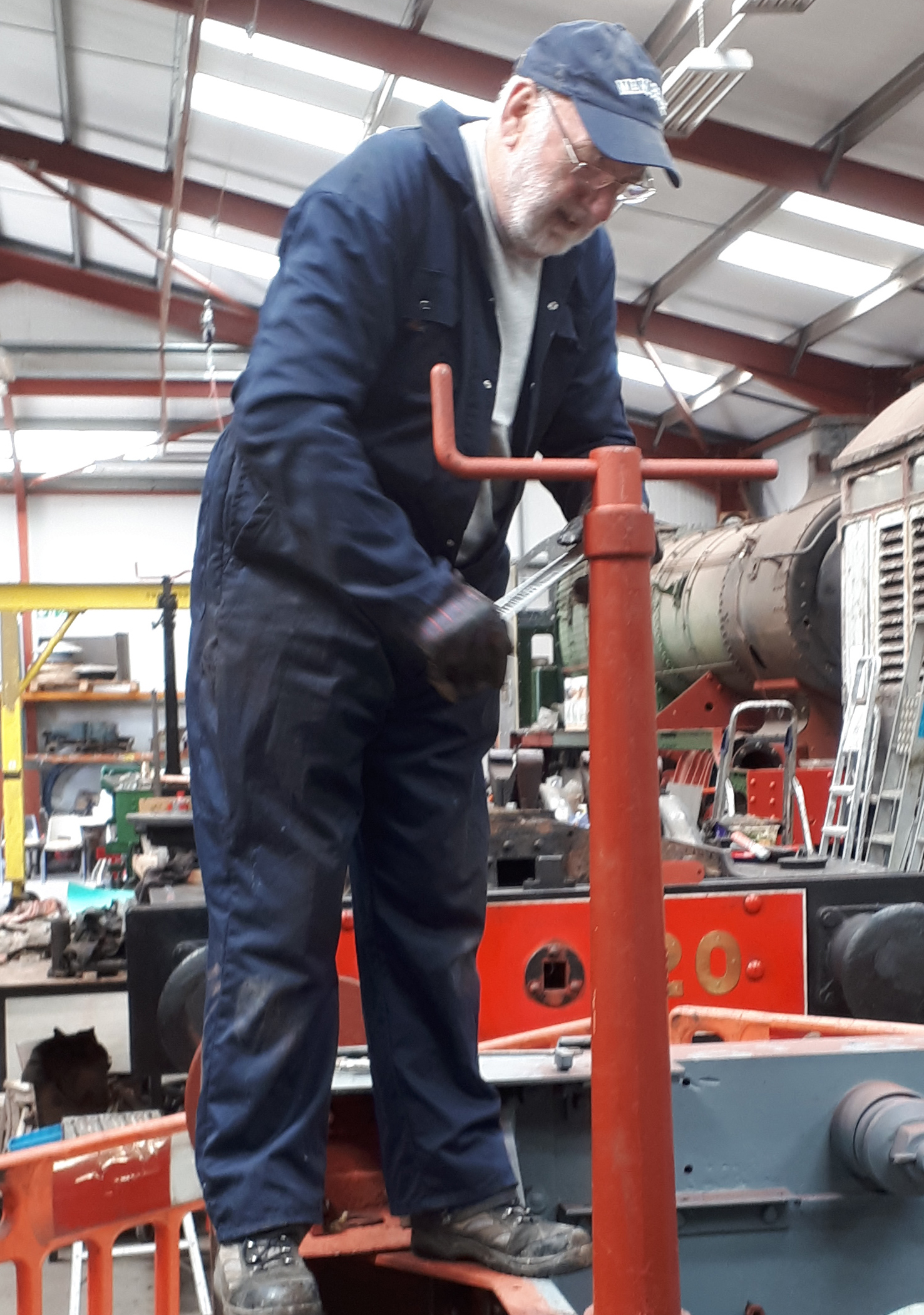 Fluff's brake shaft, which controls the brake rods that apply the brake shoes, has been proving difficult to rotate. In short, it has seized up because of lack of use. The application of a 14lb sledge hammer proved to be fruitless so Phil Bell decided that it would be helpful to re-mount the hand brake handle and pedestal to apply pressure and we are pleased to be able to report that this was a success.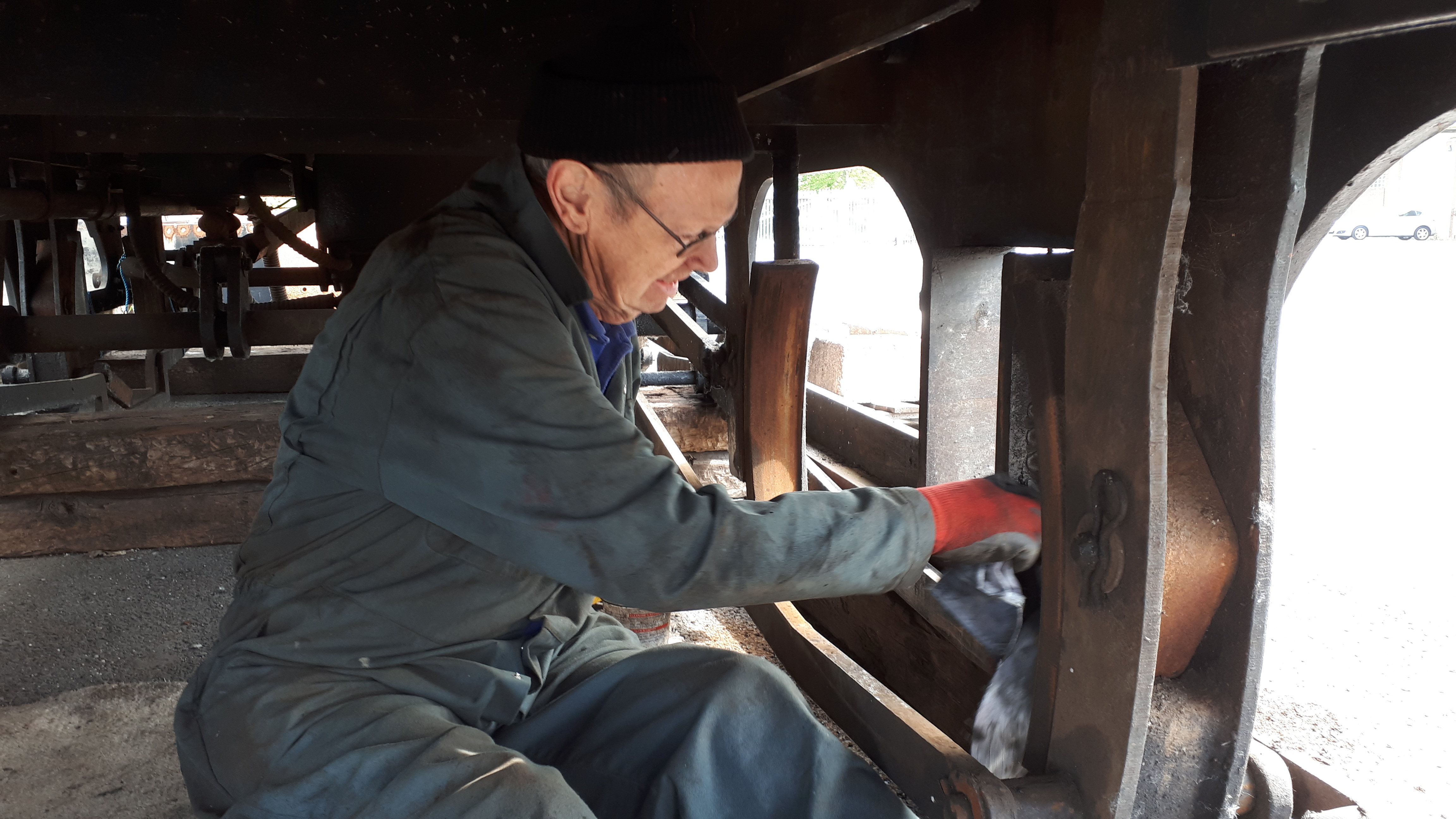 The seven wheelsets that were sent away for machining are due to be picked up from Coalville next Wednesday and are likely to be delivered to Preston the following Wednesday. In anticipation of this, John Dixon has been cleaning the underside of FR 20's tender so that it can be painted before the wheelsets are fitted.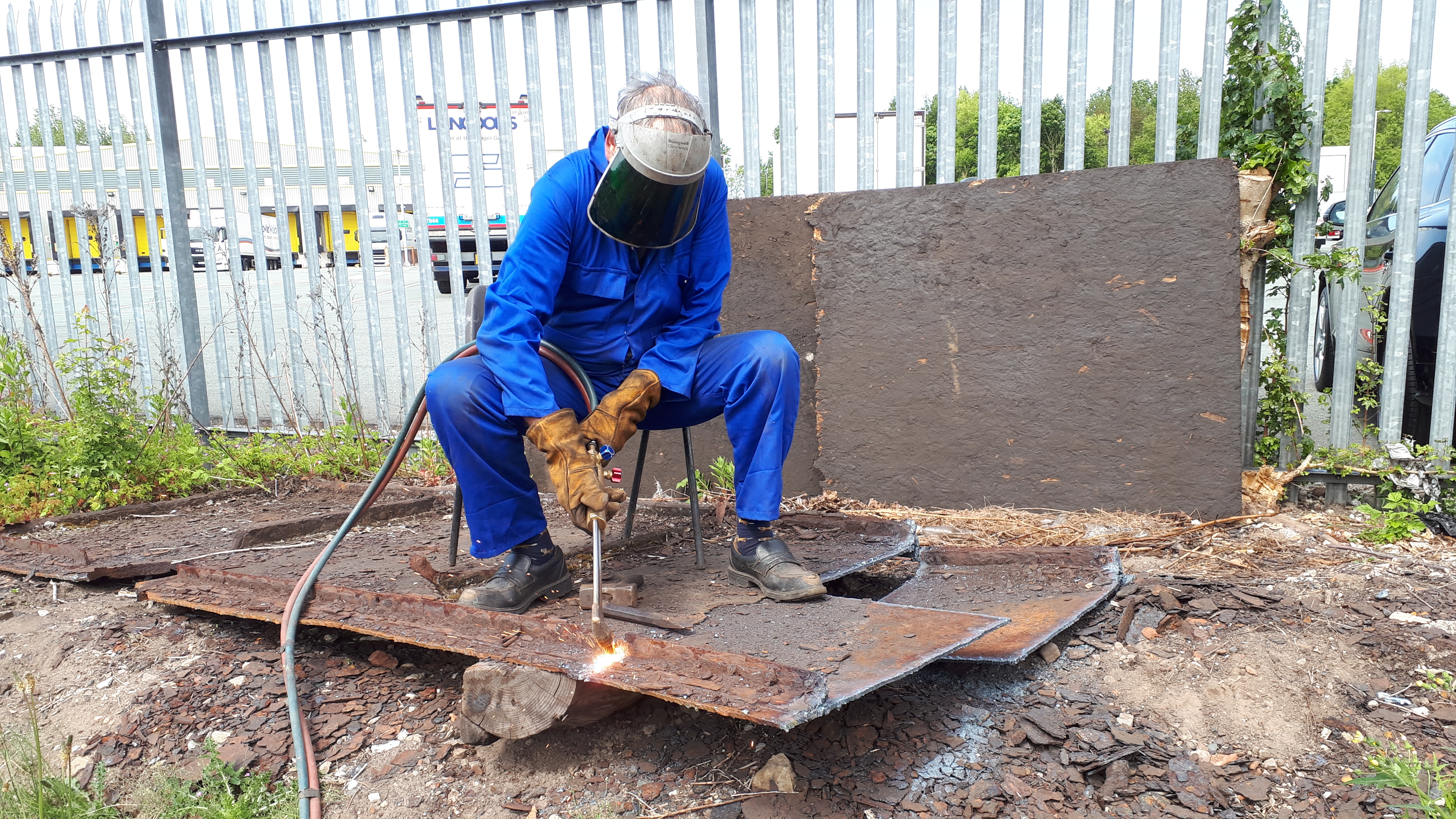 Keith has been cutting up the last portions of the base from Wootton Hall's old tender tank….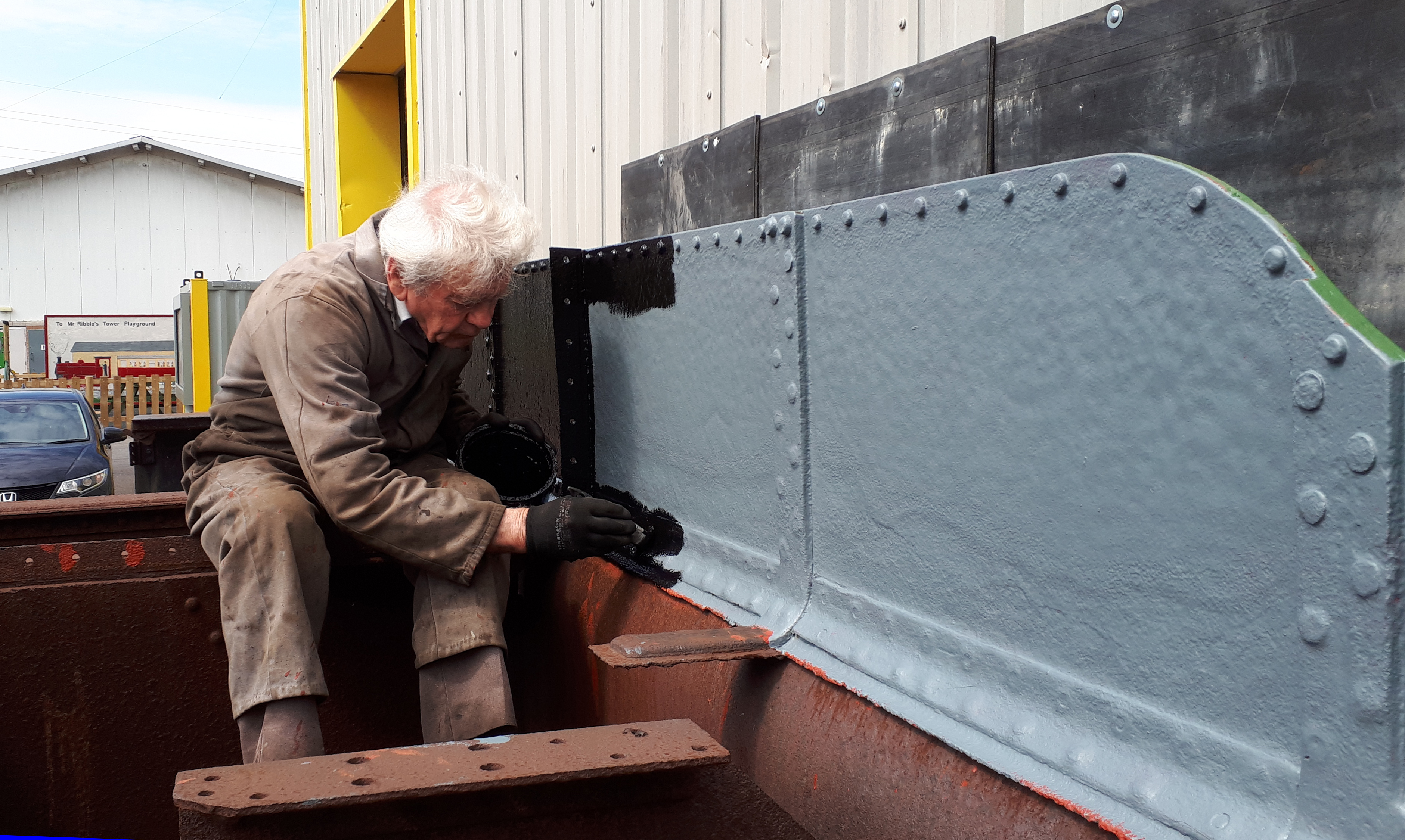 …. while Fred has been applying black gloss paint to the upper inside parts of the new tender tank….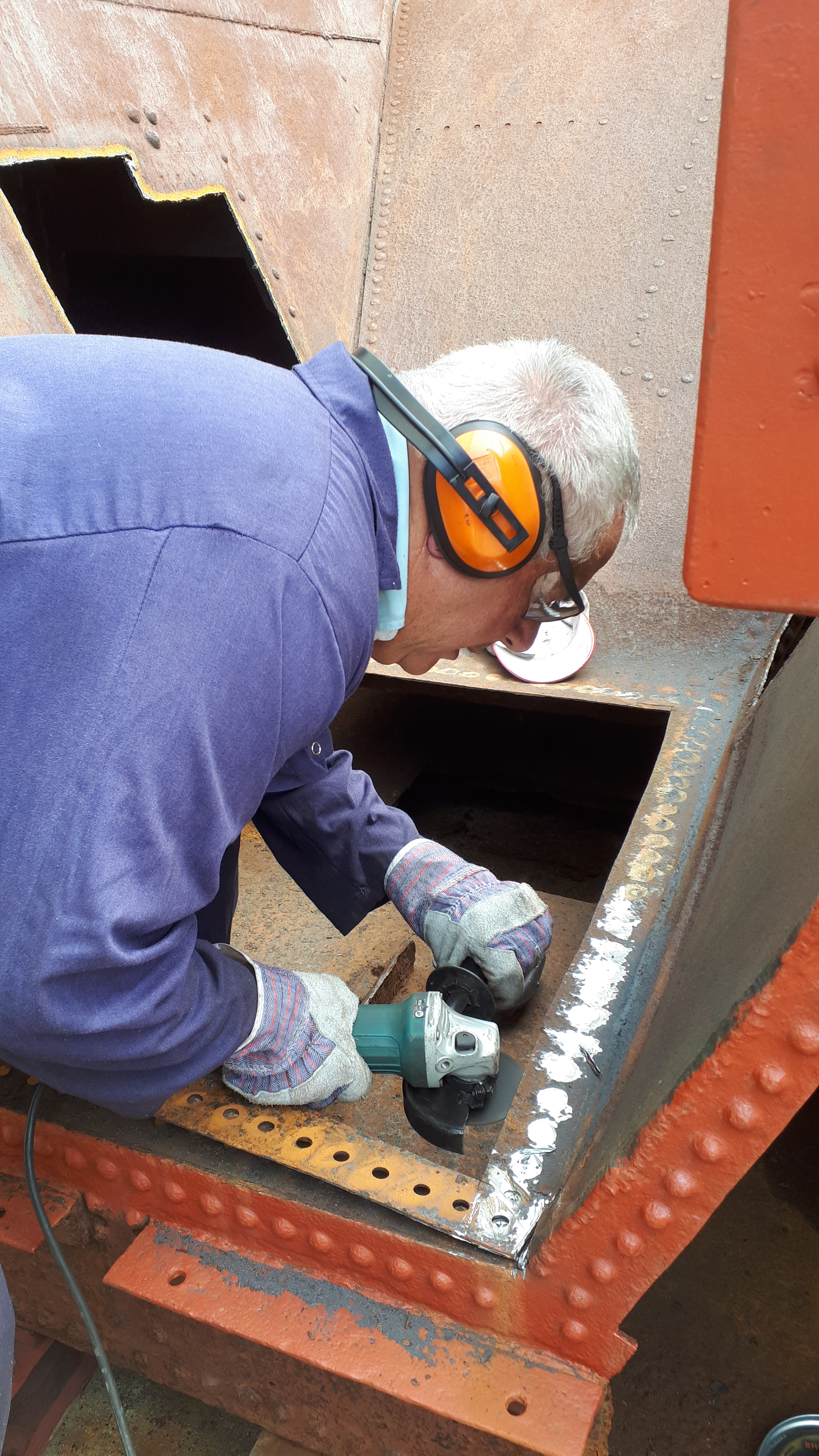 …. meanwhile, John Davis has been removing rivets from the bottom of the tender tank coal space so that new plate can be fitted….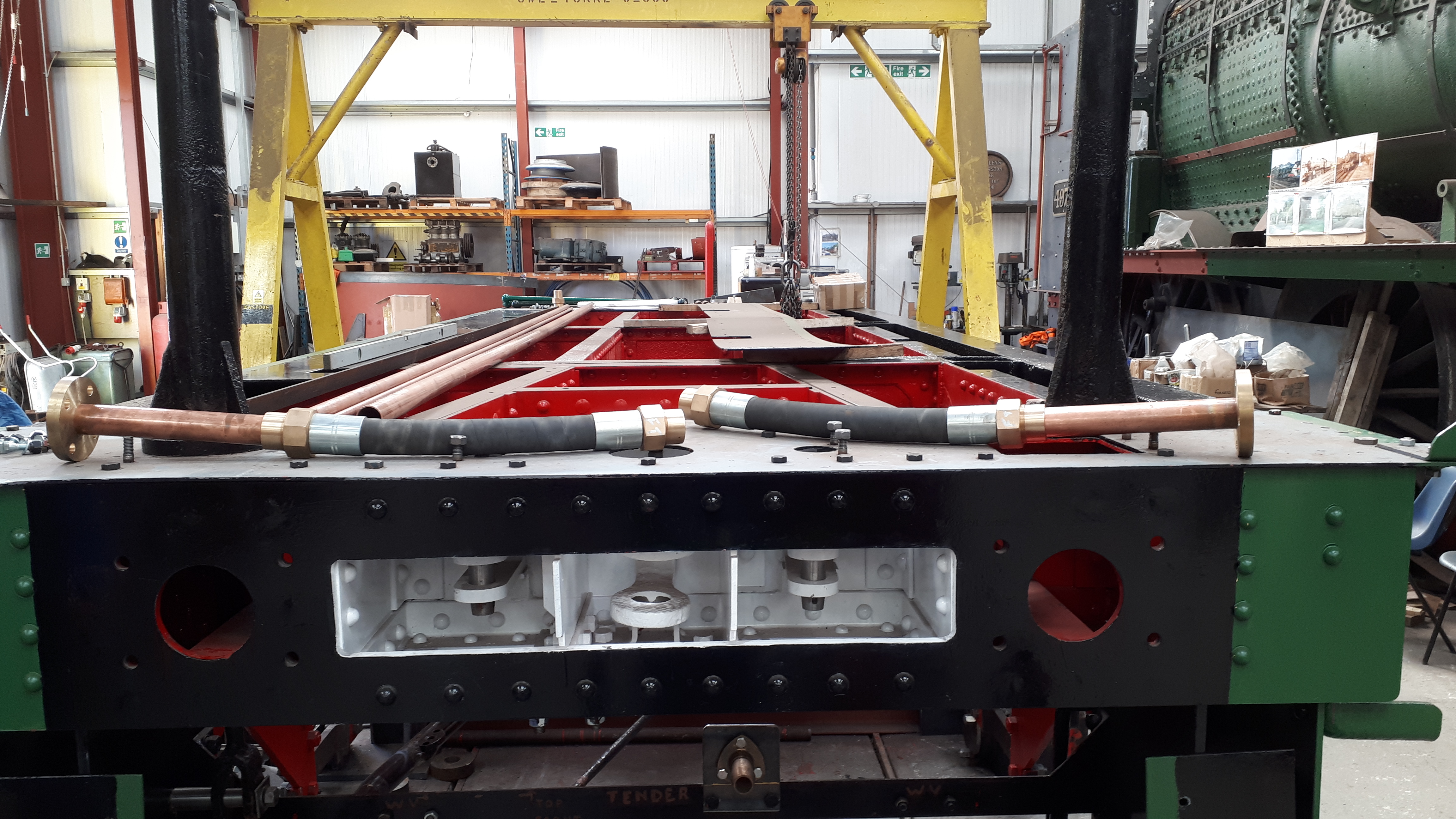 …. finally, the new water hose connectors for Wootton Hall's tender have been made up and await silver soldering of the flanges.
The Trustees meet tomorrow evening at Alison's house in order to tackle the usual mountain of refreshments as well as to agree and approve the Trustees' Annual Report and Accounts for 2018. Hopefully it will also be possible to set a date for the Annual General Meeting.
Advance notice here that there won't be a blog next week because the editorial team is taken up with other duties during the Bank Holiday and half term week – OK there's a holiday beckoning!