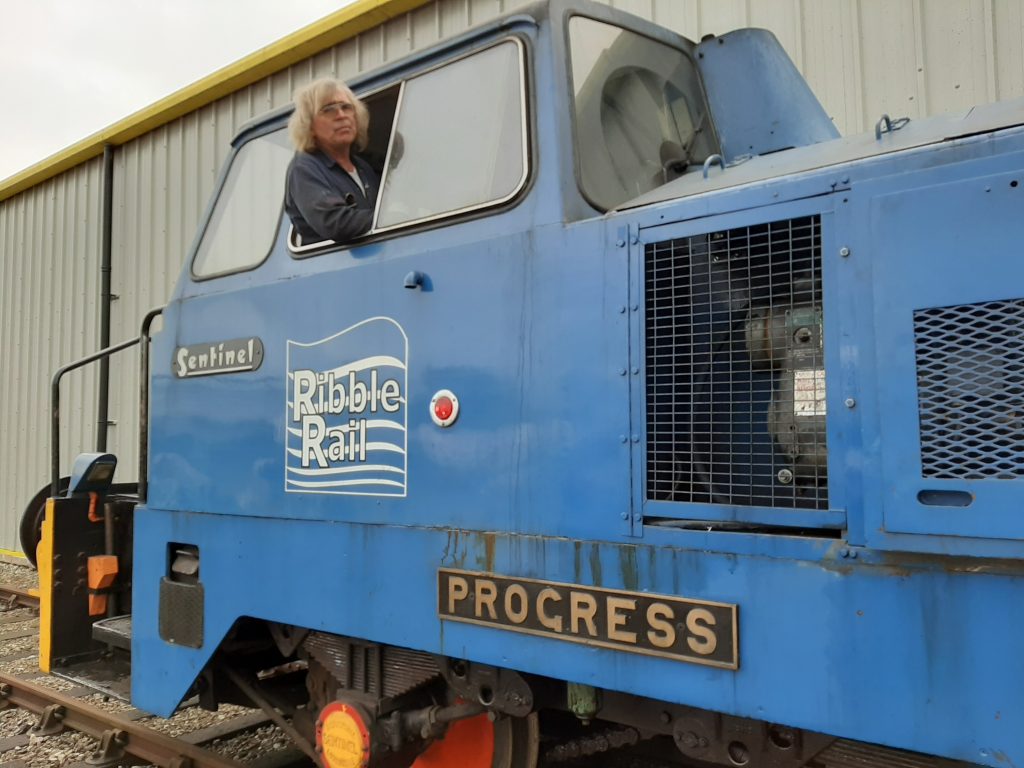 Last Wednesday saw the successful transfer of FR 20's boiler from the FRT shed to the RSR running shed where it can be steamed for the boiler surveyor. Both Keith and Ade were assisting Ribble Rail last week and we see Ade here at the controls of Ribble Railway's Sentinel Progress during the shunt.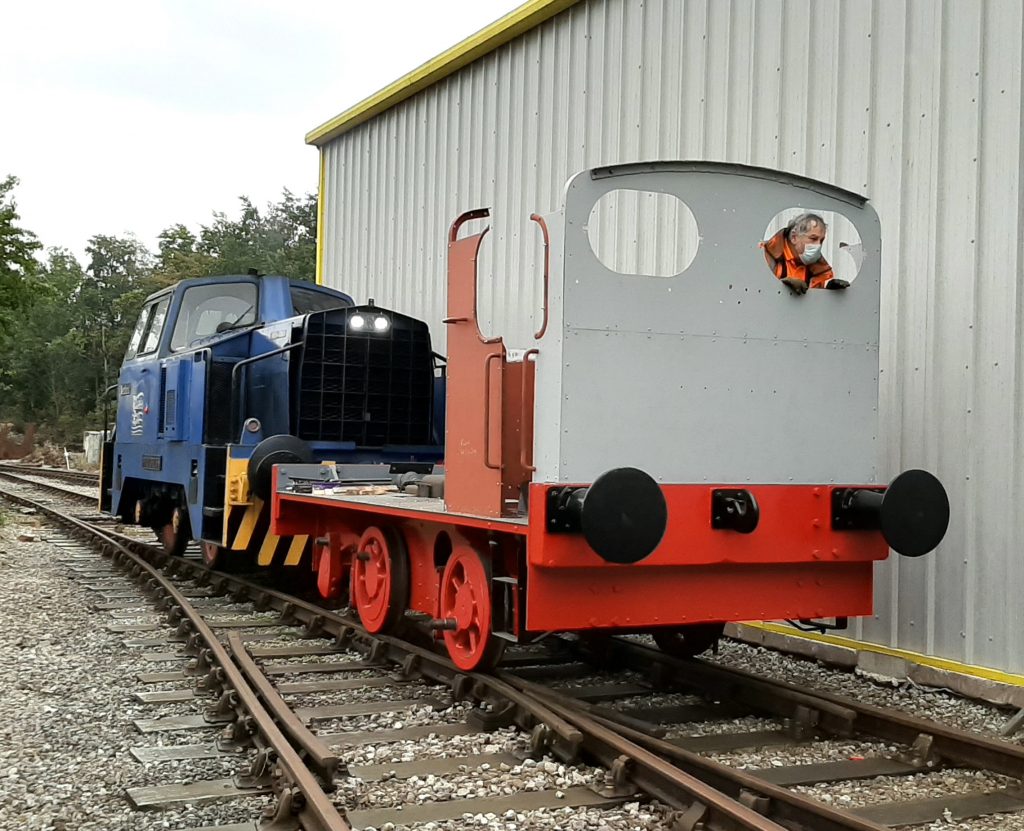 Fluff had to be moved out of the way and is seen here being shunted with Keith on board.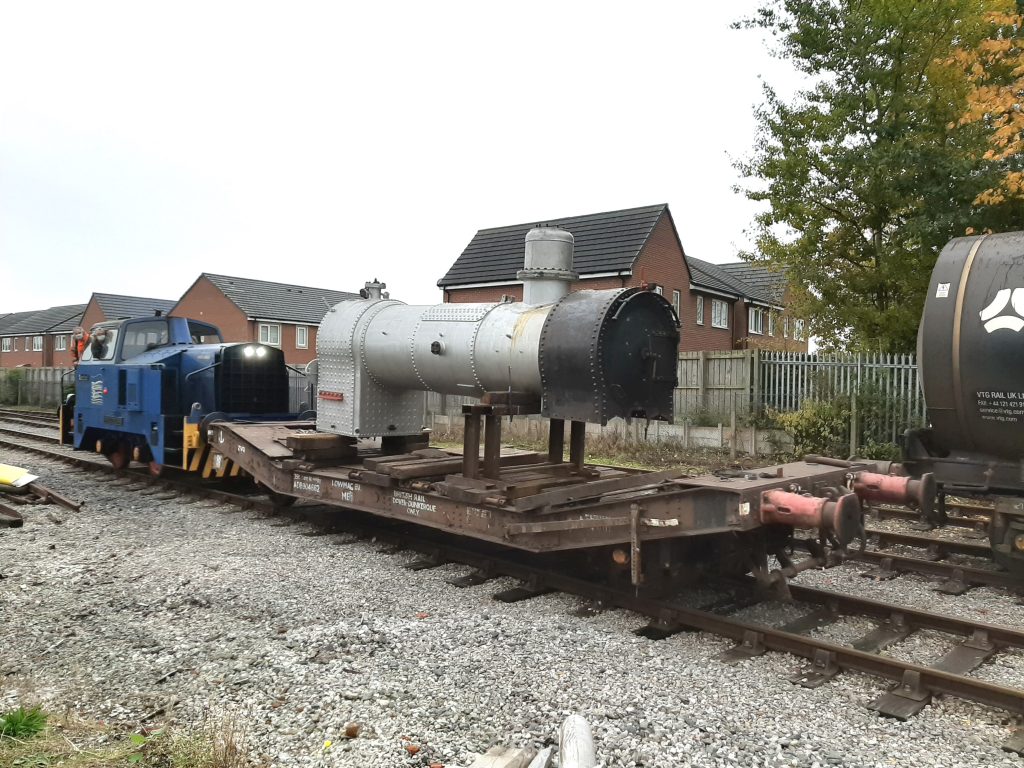 The boiler was then released and moved to the west of the site.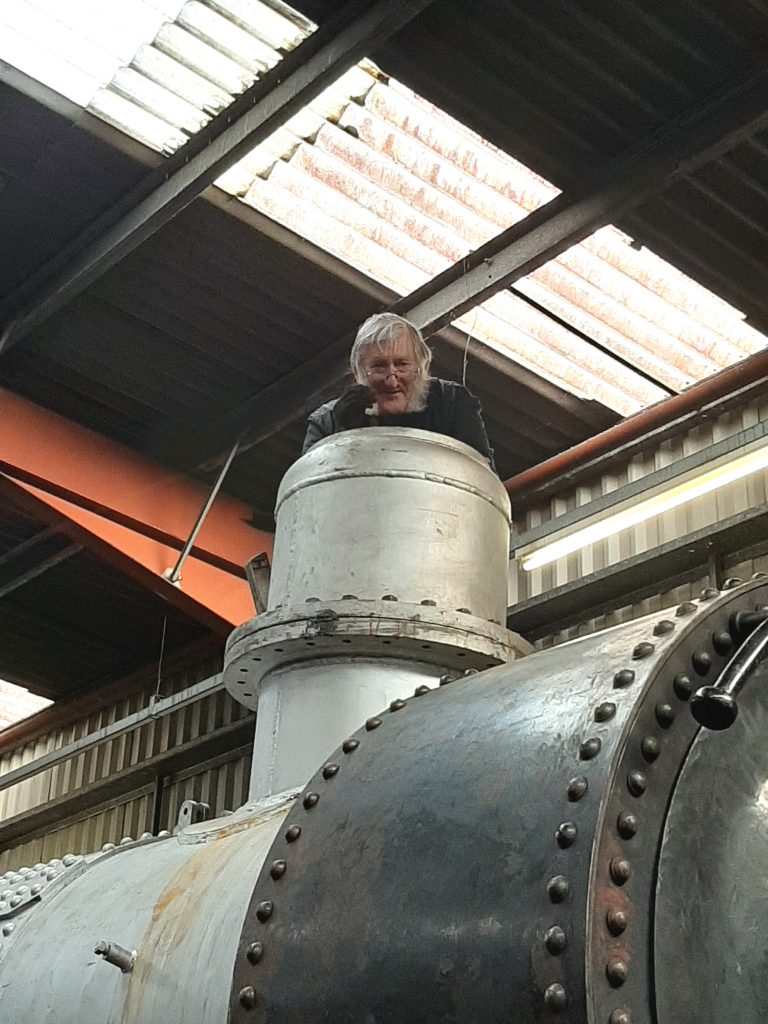 Alan is seen here preparing the dome to receive the valve seats after machining.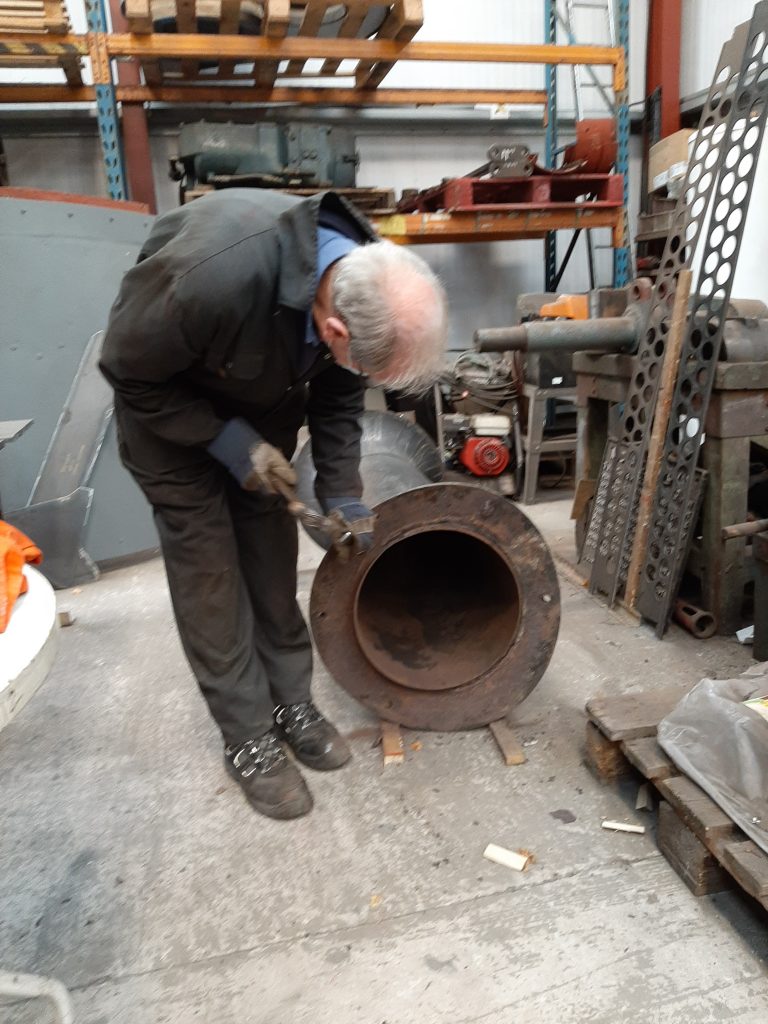 Back inside the FRT shed John Dixon has been cleaning and painting the base of FR 20's chimney.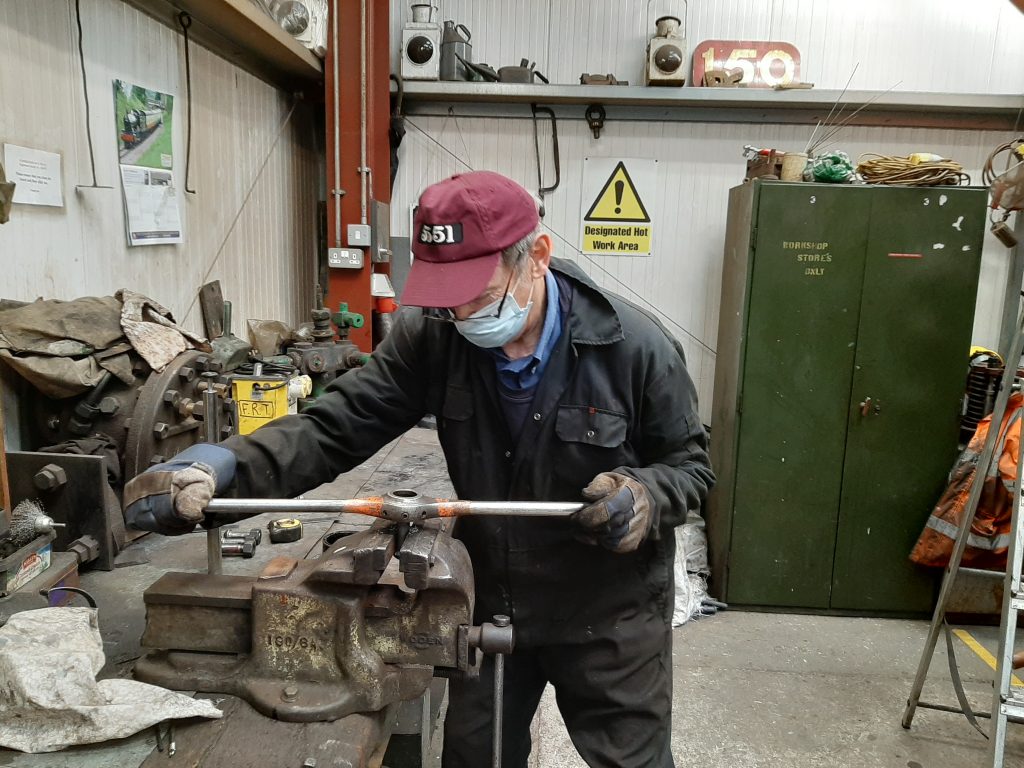 John then set about making new domed bolts that will secure the smokebox to the frames.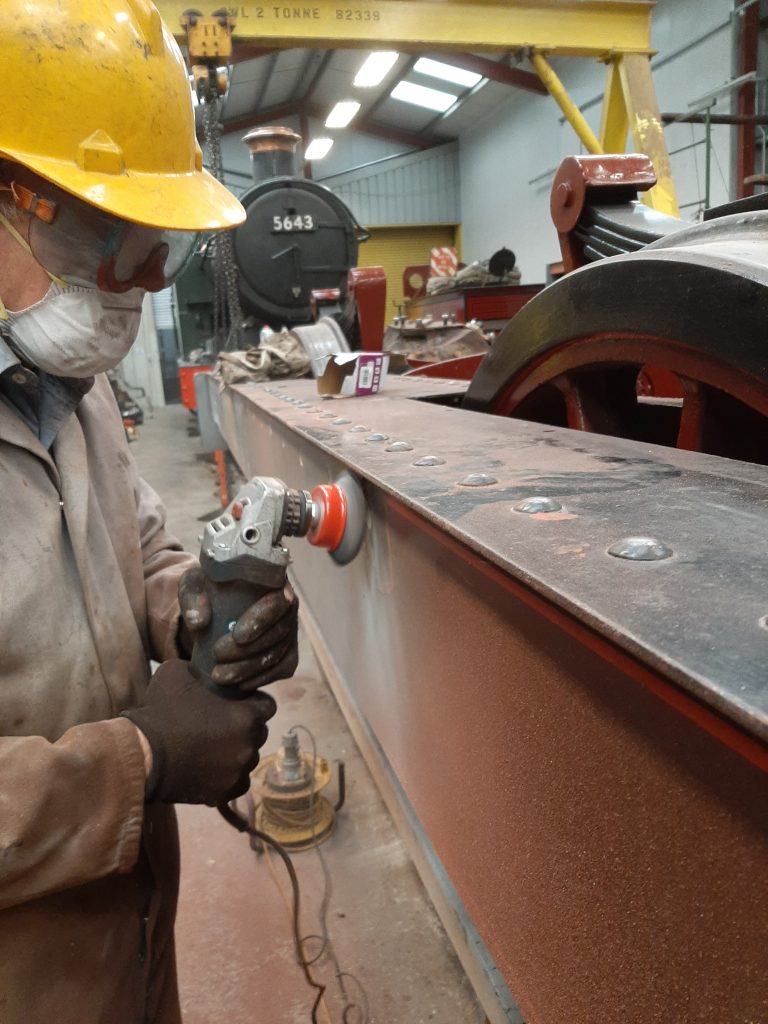 Fred has now finished cleaning old paint from the engine's valances.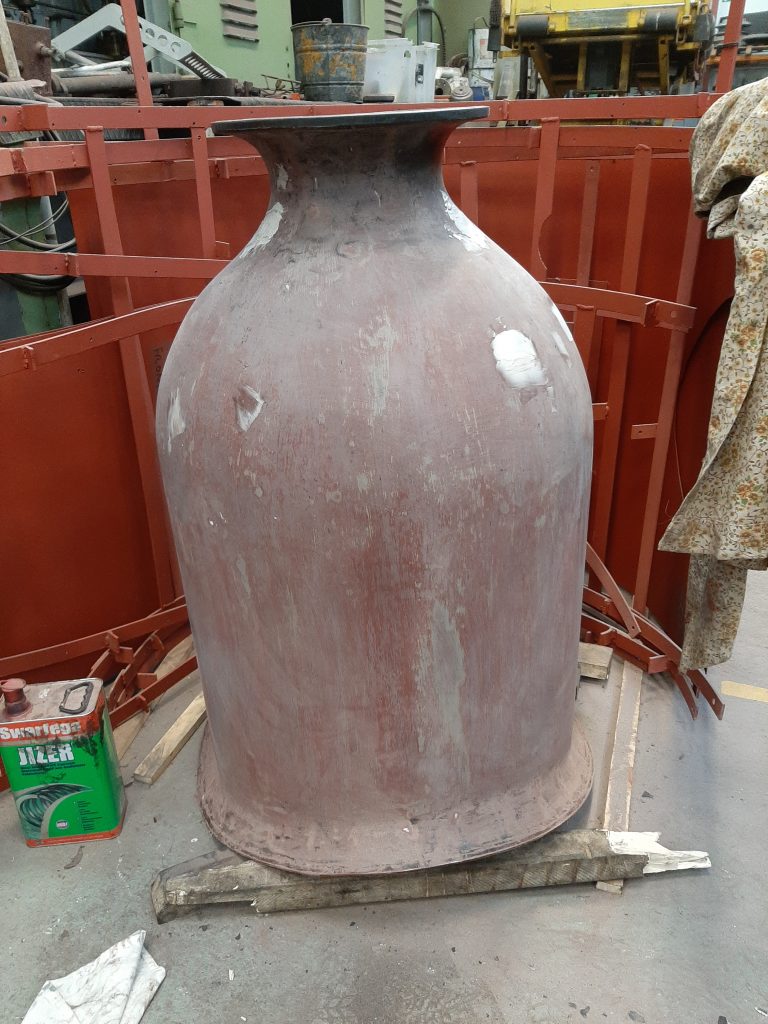 Tim has been busy hand-sanding the dome cover ready for painting.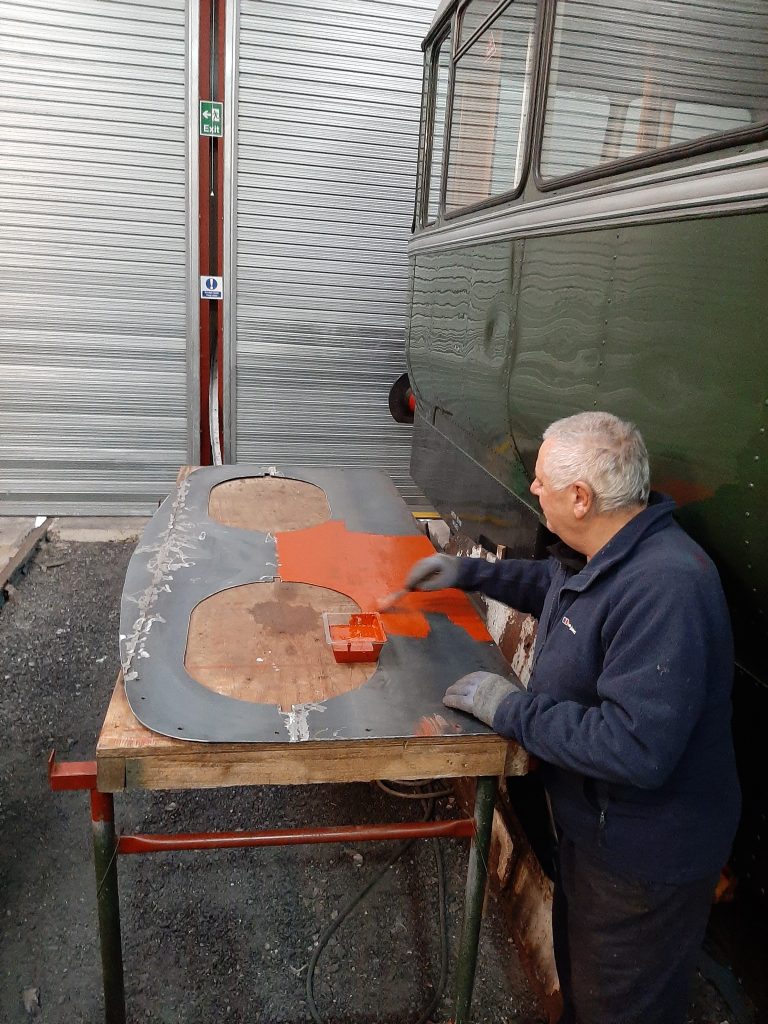 There has been more work on Fluff including work by John Davis to prime the front cab spectacle plate.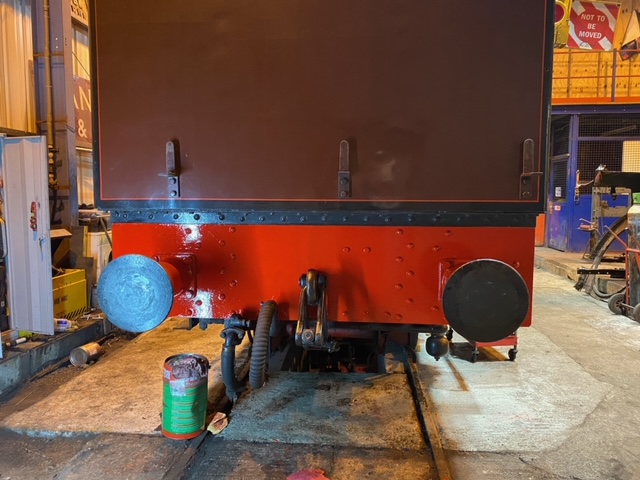 Over at Embsay work has been taking place on the FRT's 'Austerity'
0-6-0ST Cumbria in readiness for its 14 month cold boiler inspection which has been brought forward to the 9th November. This is to enable the loco to operate the planned Santa Special programme of trains there. The rear buffer beam has been re-painted.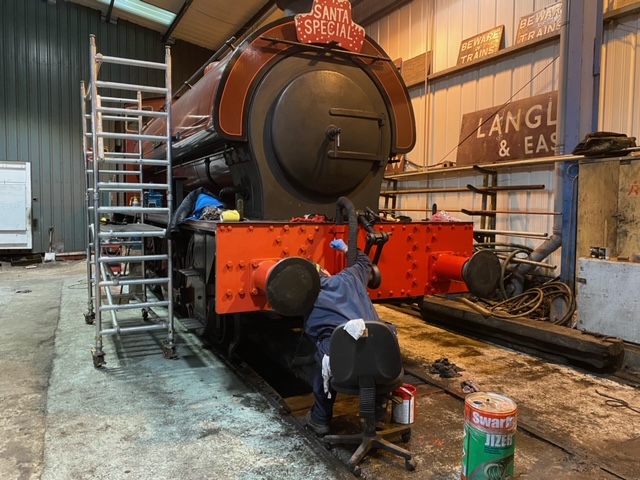 A similar refresh is seen here being carried out on the front buffer beam.
Finally, a couple of our volunteers have recently sought guidance about travelling to Preston to volunteer during the operation of the three tier Covid-19 restrictions. Recent Government advice supports voluntary work such as that carried out by FRT members and the following extracts are shown for peace of mind:
"At all three alert levels whilst providing voluntary services:
you are exempt from social gathering restrictions;
you can travel within and between different local COVID alert level areas to volunteer."