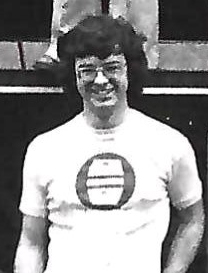 We are sorry to have to start this week's blog with the sad news that Andy MacGregor passed way last Tuesday night, having been in care for some years after having suffered a stroke. Andy was a prominent working member of the Lakeside Railway Society, becoming a fireman and tackling all sorts of jobs during his time at Haverthwaite. He also joined in the busy social life that we had in those days. He joined British Rail's S&T department and, after living at Crewe, Shirley and Timperley, finally returned "home" with his family to Kendal. We send our heartfelt condolences to wife Gill and sons James and Robert. We have not yet received details of Andy's funeral.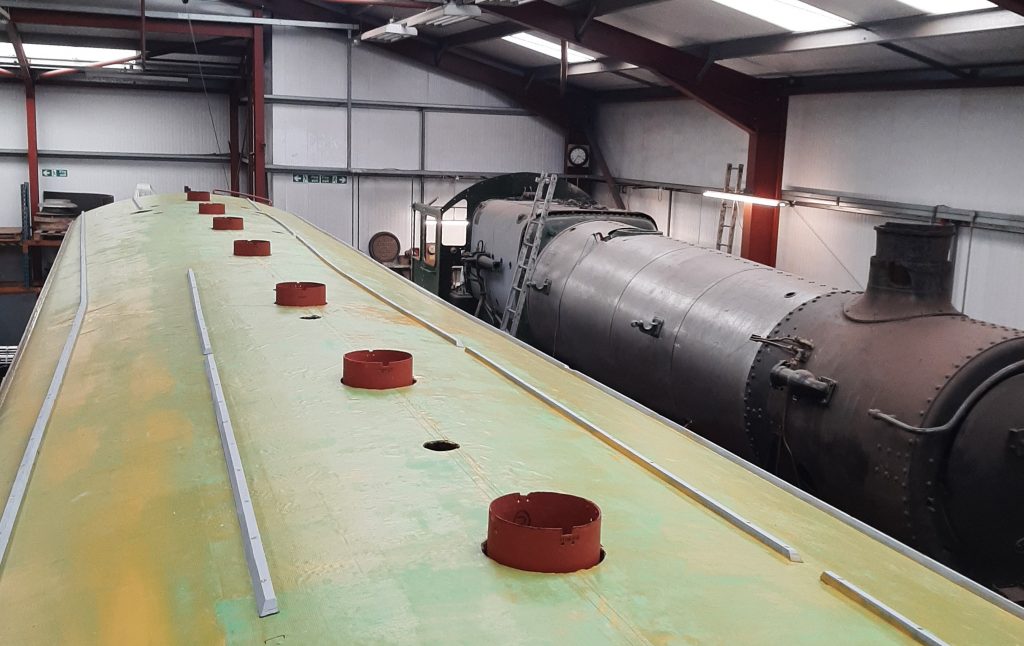 Work has continued at Preston on the overhaul of Great Eastern Railway royal saloon No. 5.  John Dixon has bee re-fitting the rain strips on the roof.
Ed, John Davis and Roger have continued their work in cleaning old varnish from interior woodwork whilst Phil has replaced some of the corridor ceiling which had been damaged by water ingress.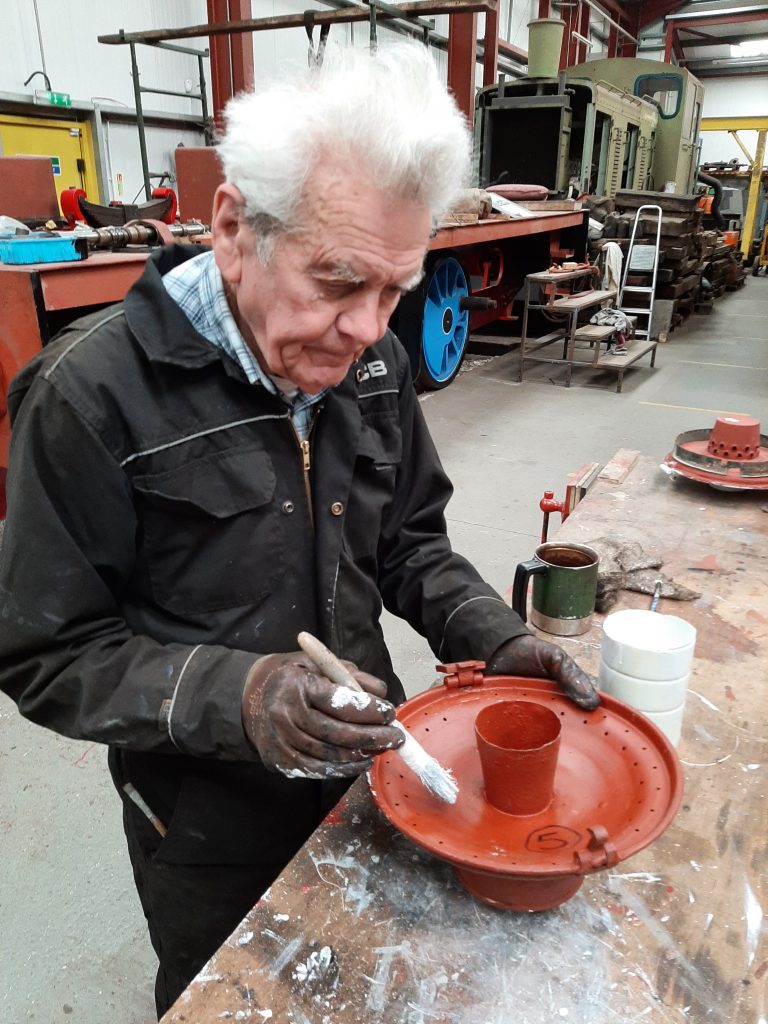 Fred has started the process of painting the gas lamp housing lids ready for them to be re-fitted.
The Trustees held a short meeting last Tuesday evening (yes, it lasted less than thirty minutes) at which they approved expenditure on a new dustless sanding machine, new filters for the fume extractors and also the machining of a new screw and nut for Wootton Hall's reverser.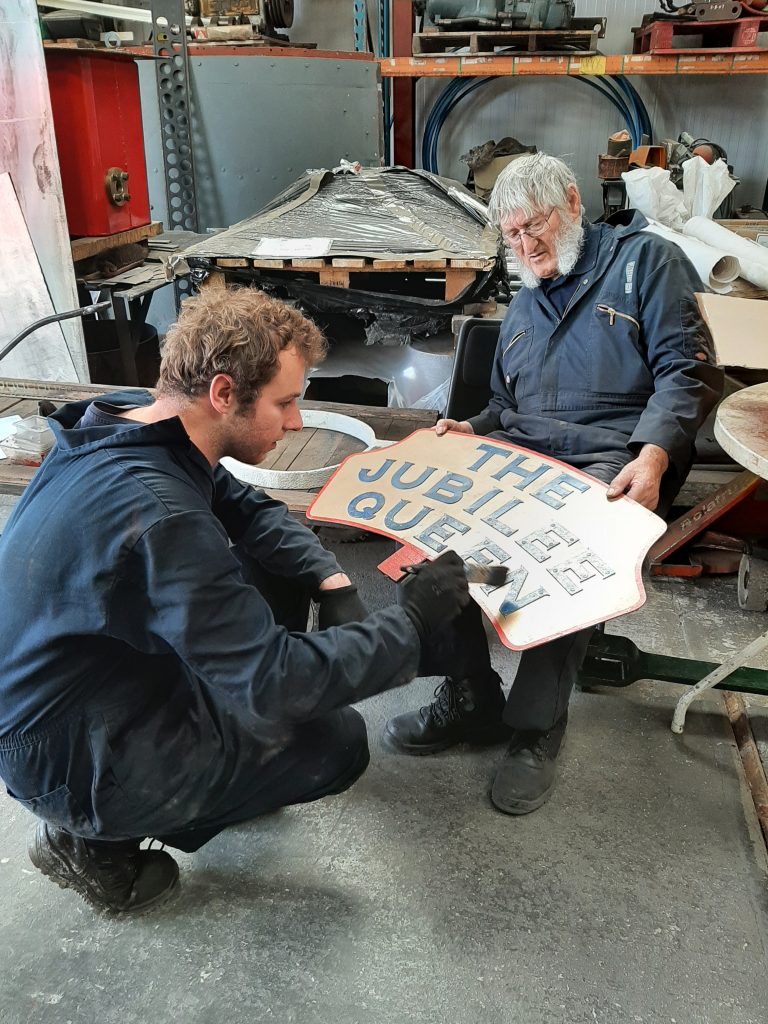 Finally, there has been a request for Furness Railway No. 20 to haul Ribble Steam Railway's trains over the Jubilee weekend and so time was taken by Sam last Wednesday to clean up a headboard dating back to L&HR days made for the Queen's Silver Jubilee in 1977.