A short update this week.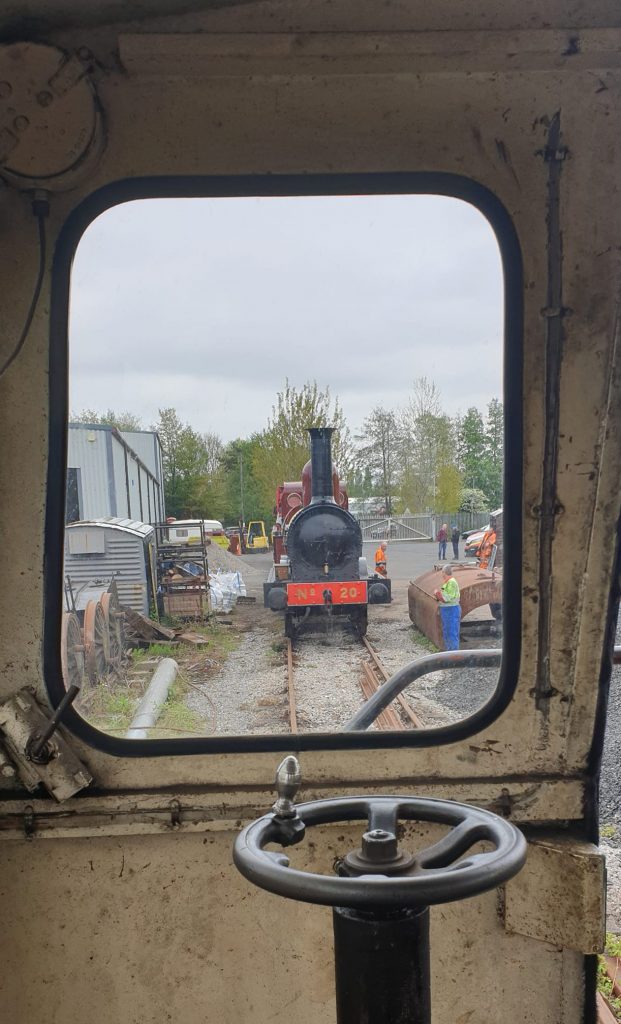 Furness Railway locomotive No, 20 arrived back at Preston safe and sound last Thursday morning after its successful visit to the Buckinghamshire Railway Centre. Ade was on hand to shunt it around to the FRT shed where it now requires a clean to remove the inevitable road film gained on its journey. The opportunity has been taken to remove the water from the boiler and a full washout may be carried out depending upon what is found when removing the bottom wash out plugs. The observant will notice that the locomotive is now facing west rather than east, the outcome of having to re-route the low loader under a low bridge to avoid using the overbridge at Quainton which has now had a 3 ton limit imposed. The chimney of the loco therefore needed to be placed adjacent to the neck on the low loader instead of above the rear wheels.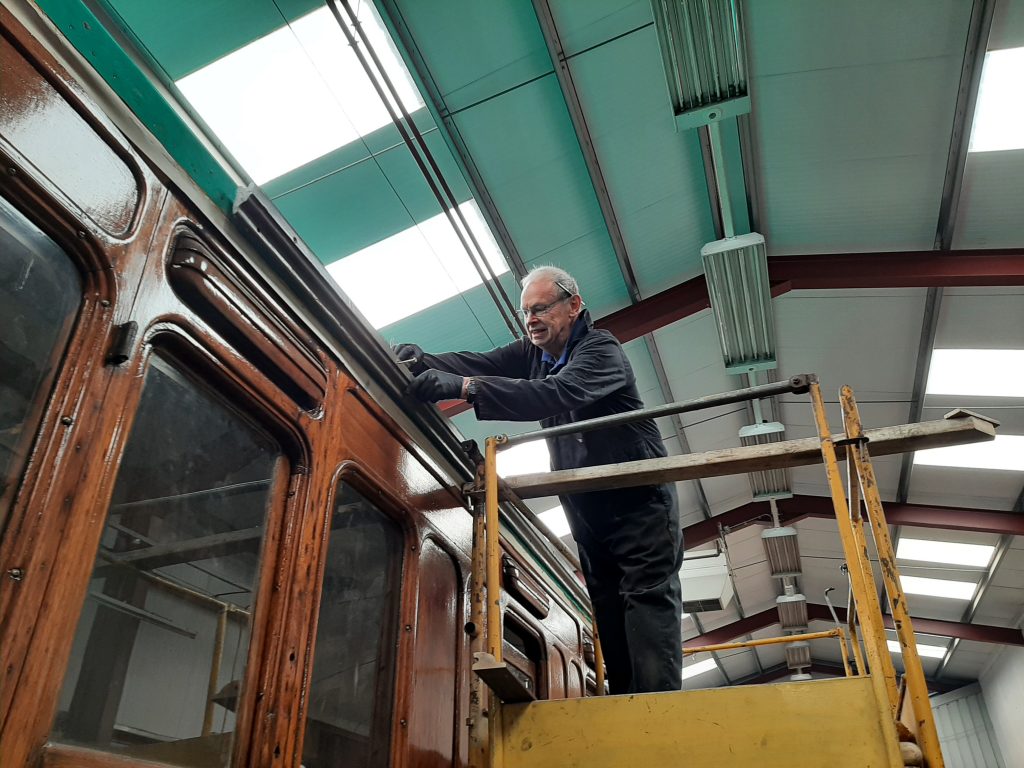 Work has continued both inside and outside Great Eastern Railway Royal Saloon No. 5. Work is progressing well on removing old varnish from the interior woodwork and those concerned are to be congratulated on their perseverance. John Dixon has been fitting and sealing the upper wooden gutters which also help to retain the roof canvas in place. The next job will be to apply a mix of bonding paste and boiled linseed oil to the canvas on the roof.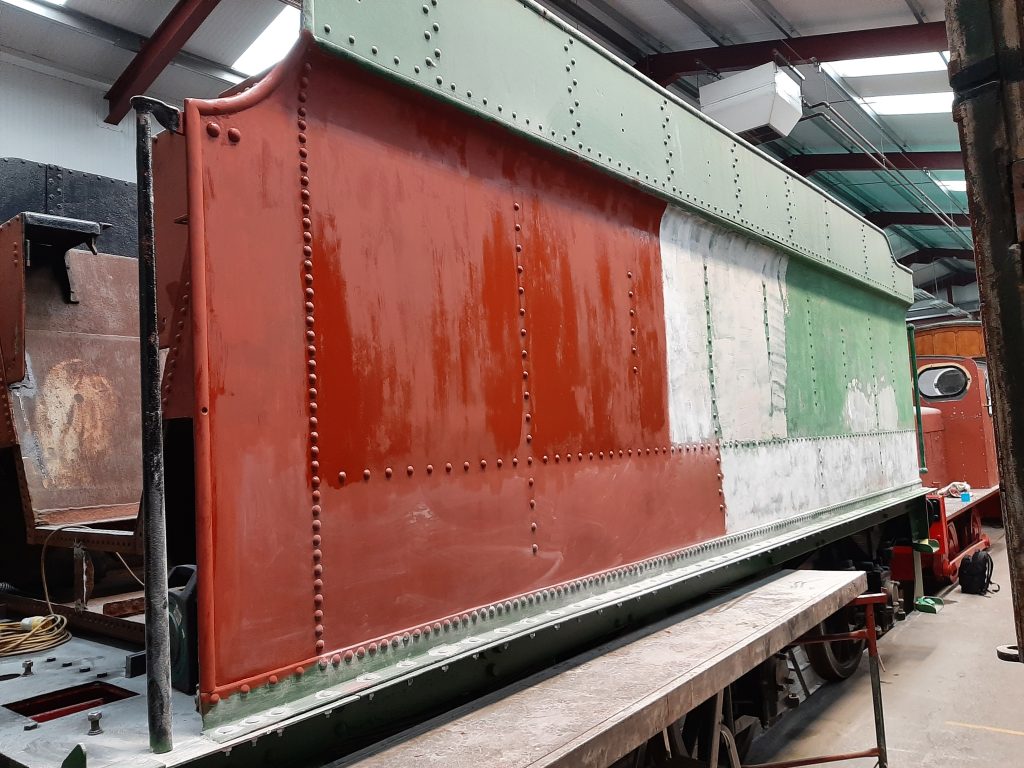 Tim is making slow but steady progress on preparing the outside of Wootton Hall's tender tank for eventual painting.
Finally, a quote has been accepted by the Trustees for the manufacture of a new saddle tank for Caliban. Unfortunately, the RSR's rail crane is still being overhauled so a visit from a hi-ab operator has been arranged for Wednesday to assess the feasibility of retrieving the locomotive's old tank from the undergrowth near the RSR running shed, to allow it to be used as a pattern for the replacement.