Another short update this week.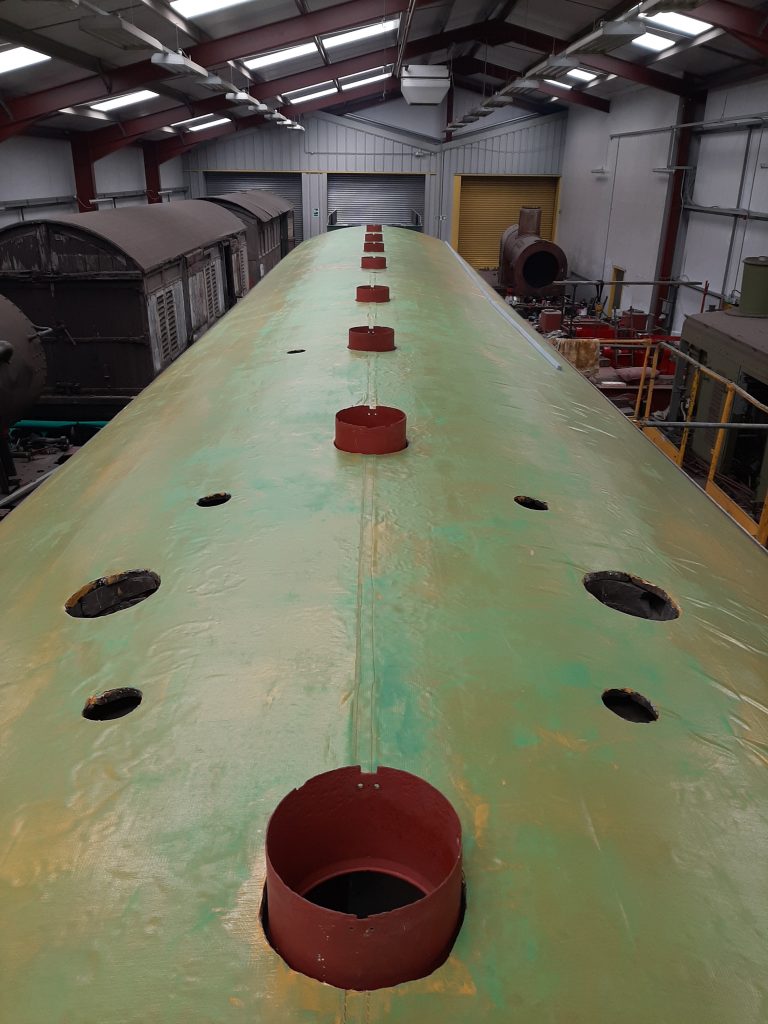 John Dixon has now completed the re-fitting of the cornice mouldings on the upper sides of Great Eastern Royal Saloon No. 5 which meant the he and Tim were able to apply a 50:50 mix of canvas bonding paste and boiled linseed oil to the whole of the canvas on the roof last Wednesday. Friday then saw the gas lamp bases being fitted from under the roof in readiness for the upper sections to be fitted at a future date.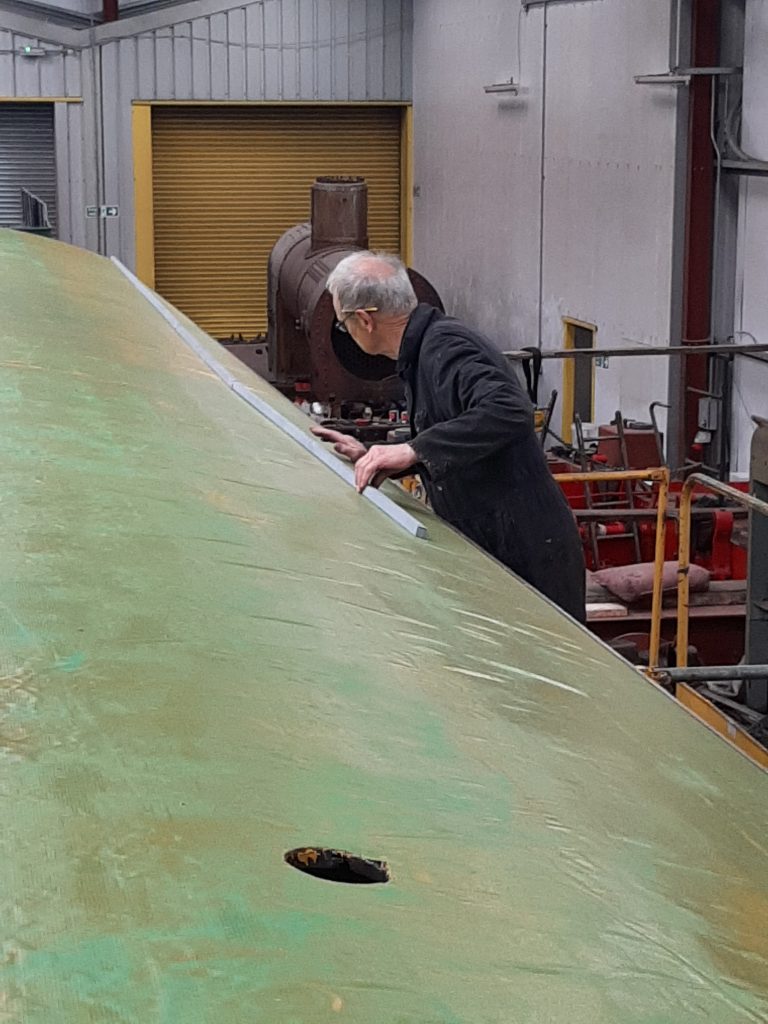 John has since been assembling the roof rain strips for fitting.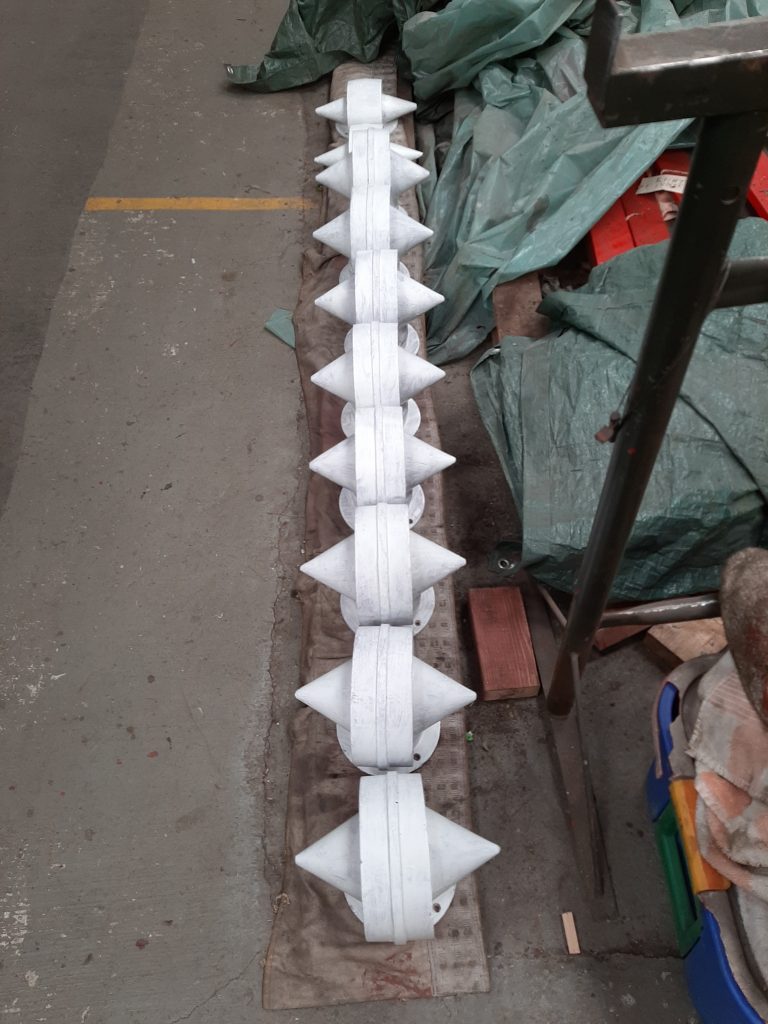 The torpedo vents have been painted undercoat white, again in readiness for fitting.
Keith paid a visit to an engineering firm in Halifax that used to supply the all important screw for screw reversers to British railways in steam days. A new screw has now been commissioned for former GWR 4-6-0 locomotive No. 4979 Wooton Hall.
Finally, this being a short and sweet update leaves room for the following treat! Local film maker Gary Cunliffe has been putting together a short historical documentary telling the story of Furness Railway No. 20. He has used recent film footage taken at the Ribble Steam Railway and referred to The Iron Horse and the publication The Great Survivor which detailed FR 20's history and restoration. It really is lovely and well worth a watch!