We're back after a short holiday break – and, yes, for those of the team who were away, the weather was rather better way down in the south west, thank you. (Well, can't have been much worse than some of what we have had in the last week! Ed.)
After three weeks of preparations, we're pleased to be able to celebrate the return of normal working parties last week. Thanks go to everyone for turning up and also for completing the necessary paperwork to comply with the risk assessment.
Needless to say, with a big green engine standing ready and waiting over the pit in the FRT shed, there was plenty of work for everyone to get their teeth into and the cleaners got to work, suitably equipped with their PPE of course!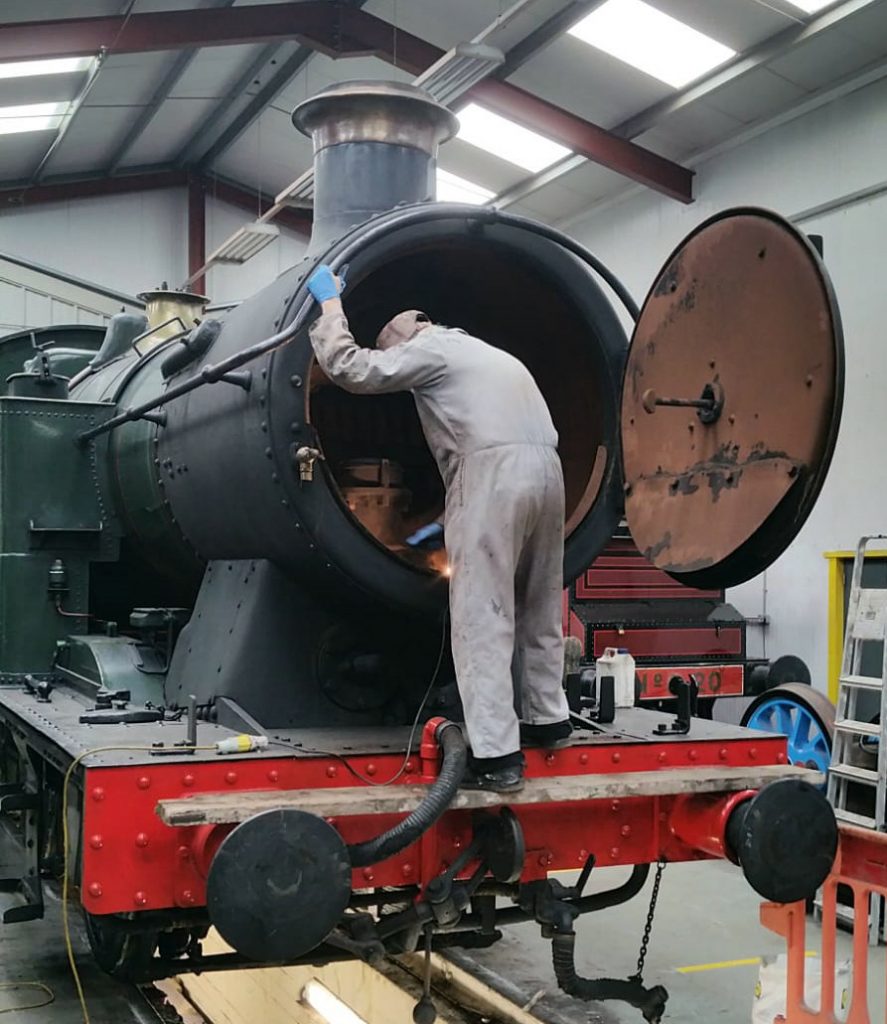 Fred tackles the smoke box…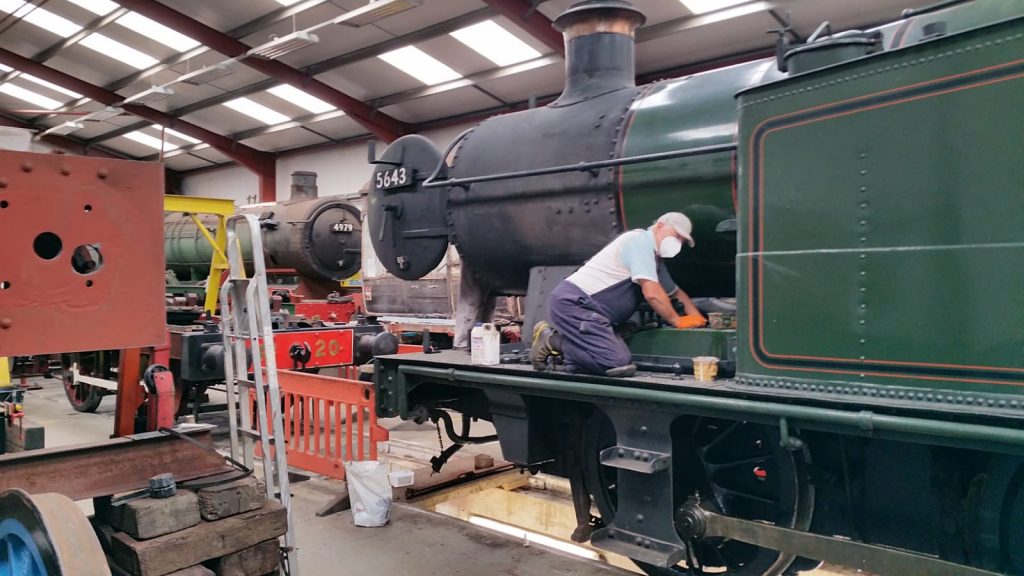 John Davis the left hand side…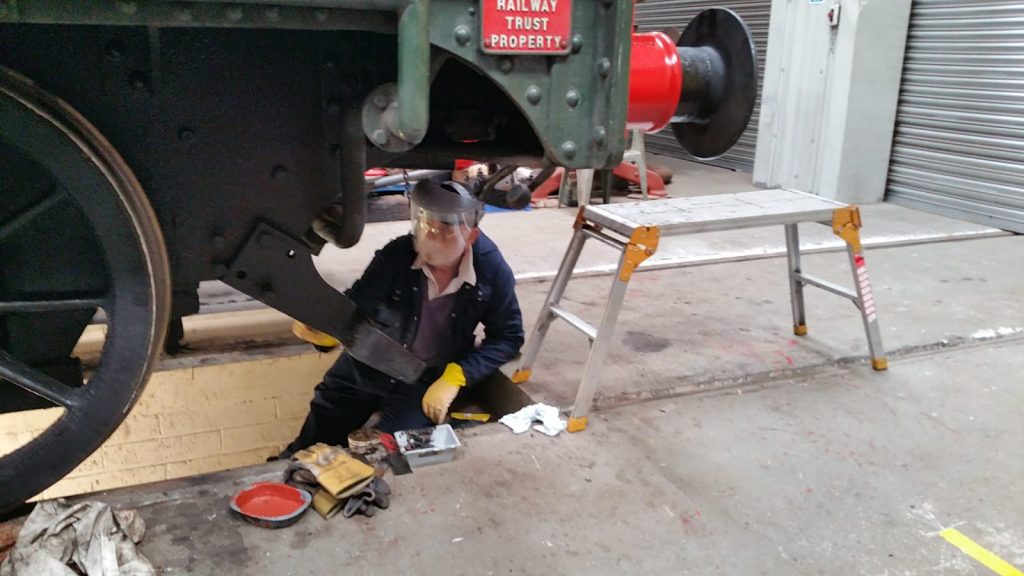 and Phil the right hand guard iron.
There will be further working parties this next Wednesday, Friday and Saturday.
You should be receiving your copy of the latest, lockdown edition of The Iron Horse, plus the Trustees' Annual Report and Accounts for 2019. Please note that, due to Covid-19 restrictions, it has been decided to hold a virtual AGM this year on Tuesday, 8th September using Zoom, which allows access by telephone or online. Details are being sent to members with The Iron Horse.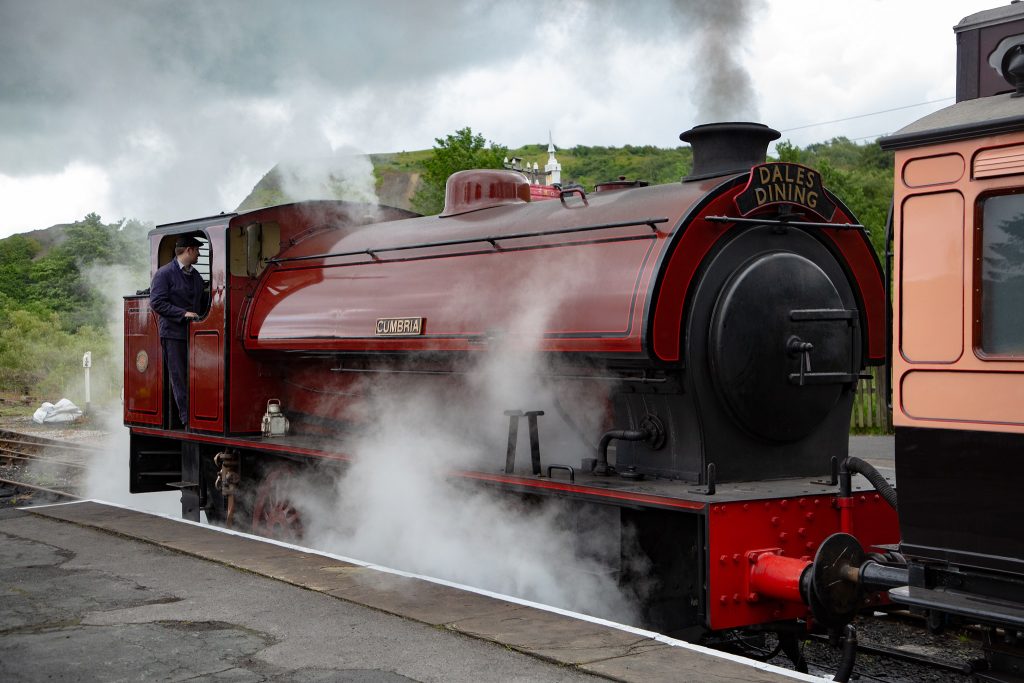 Finally, we were also pleased to note the resumption of passenger services at the Embsay & Bolton Abbey Steam Railway on Saturday. A special effort was made to clean the FRT's 'Austerity' 0-6-0ST Cumbria for the occasion and the gleaming loco is seen here with a passenger train, courtesy of a photo from the Embsay Loco Dept Facebook page. Well done to all concerned for a great effort!