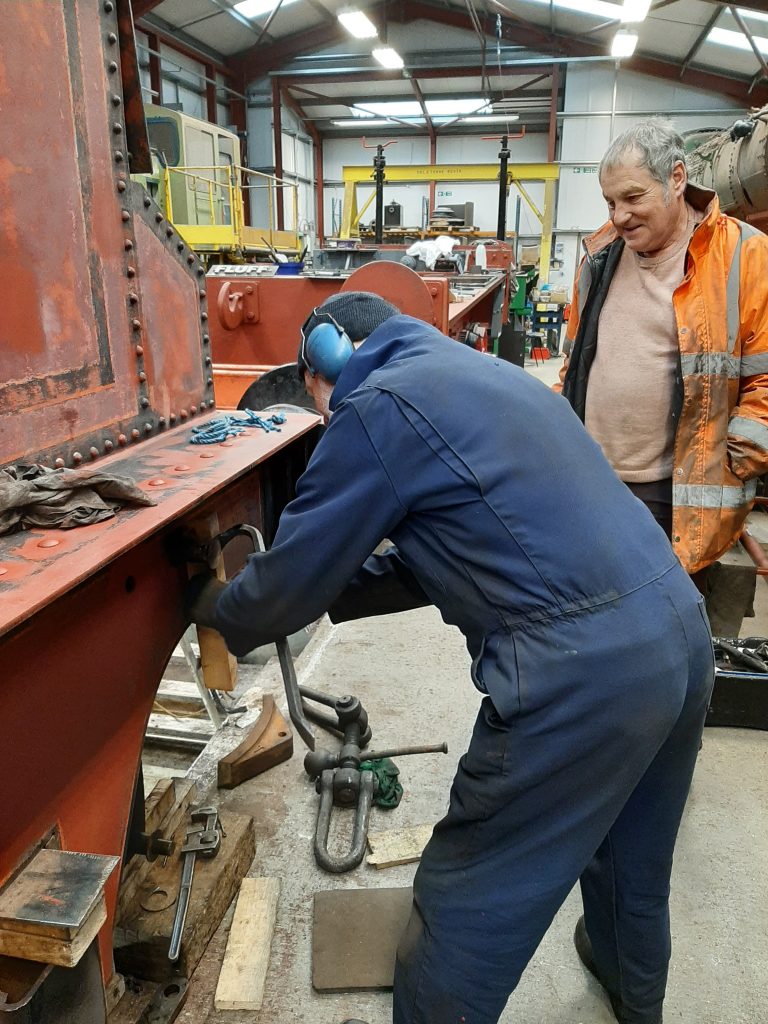 Phil Bell has now taken on the task of removing the left-hand brake gear from FR 20's tender and Roger is seen here lending a hand to remove one of the stubborn brake hanger pins.
This will enable some more of the tender chassis as well as the brake gear to be cleaned and repainted.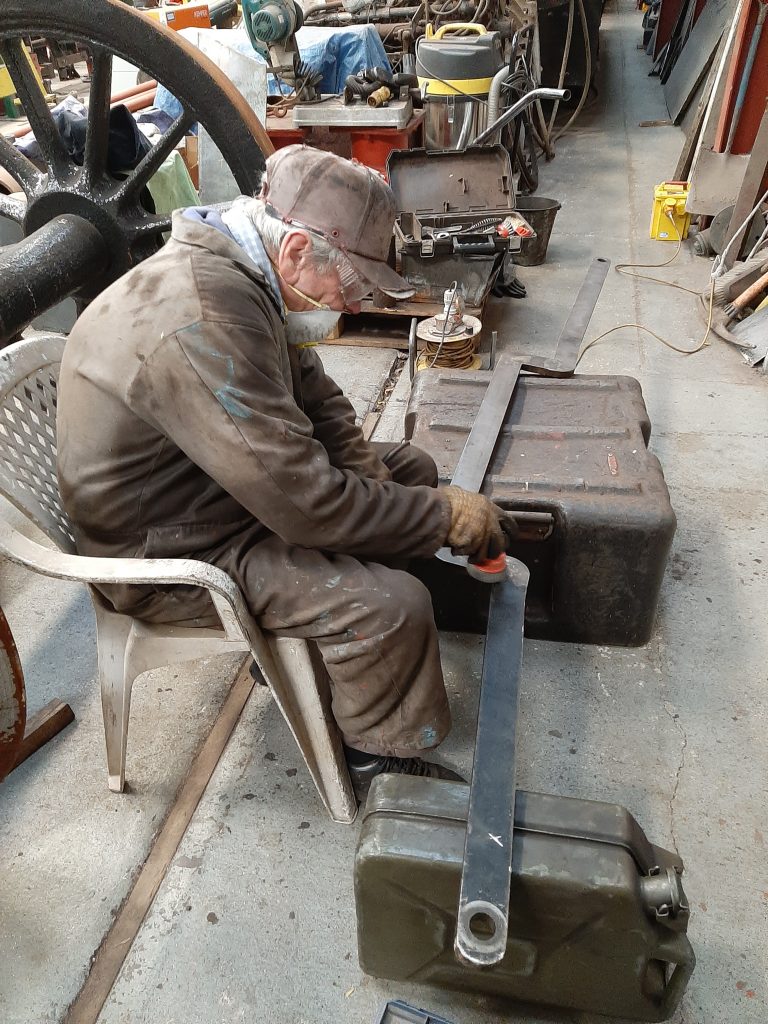 Fred immediately went into action to clean off one of the brake rods.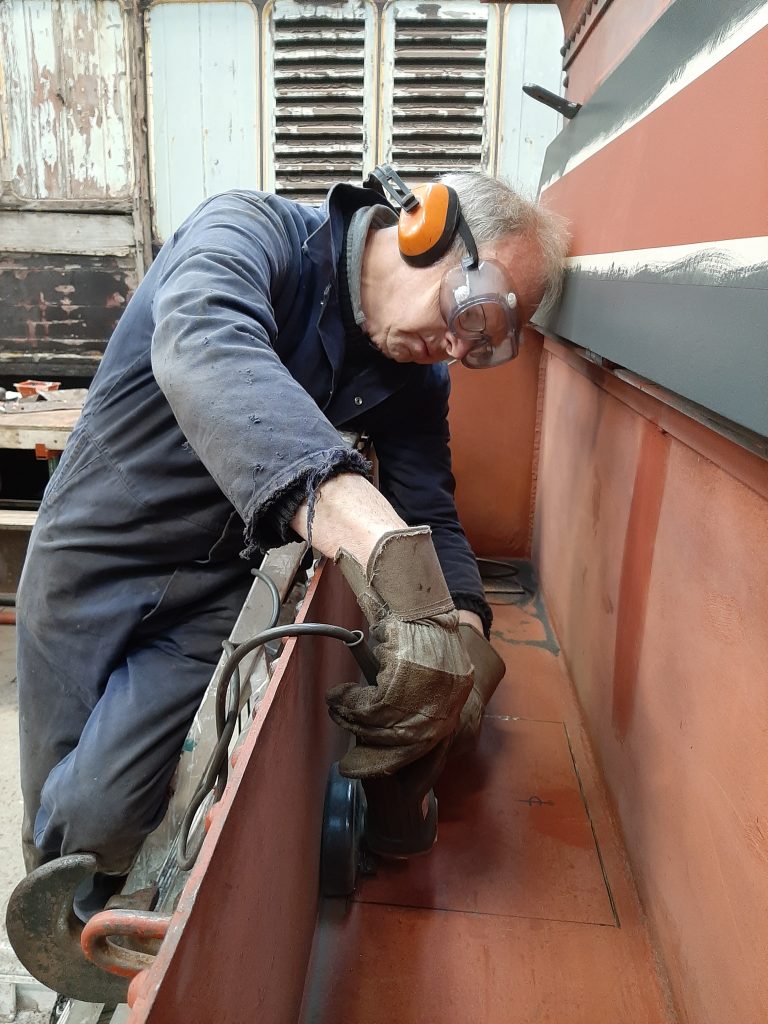 John Dixon has now turned his attention to repairing and modifying the rear draw hook on the tender. Whilst the tender does have an access hole to the pin that holds the brake gear to the draw spring, it wasn't sufficiently large to enable a stubborn split pin to be removed in such a confined space.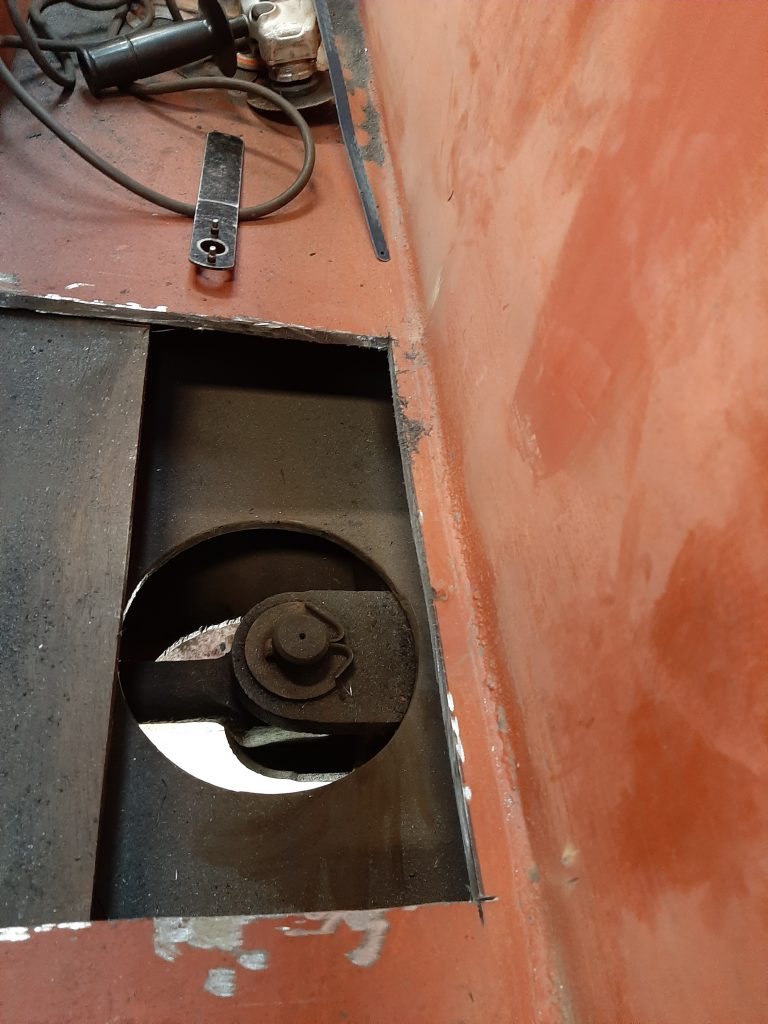 So John has now created a large access hole in the bottom of the rear tender locker and as a result the draw hook has now been removed.
Meanwhile Alan managed to locate most of the blanking plates for FR 20's boiler ready for fitting prior to the hydraulic test.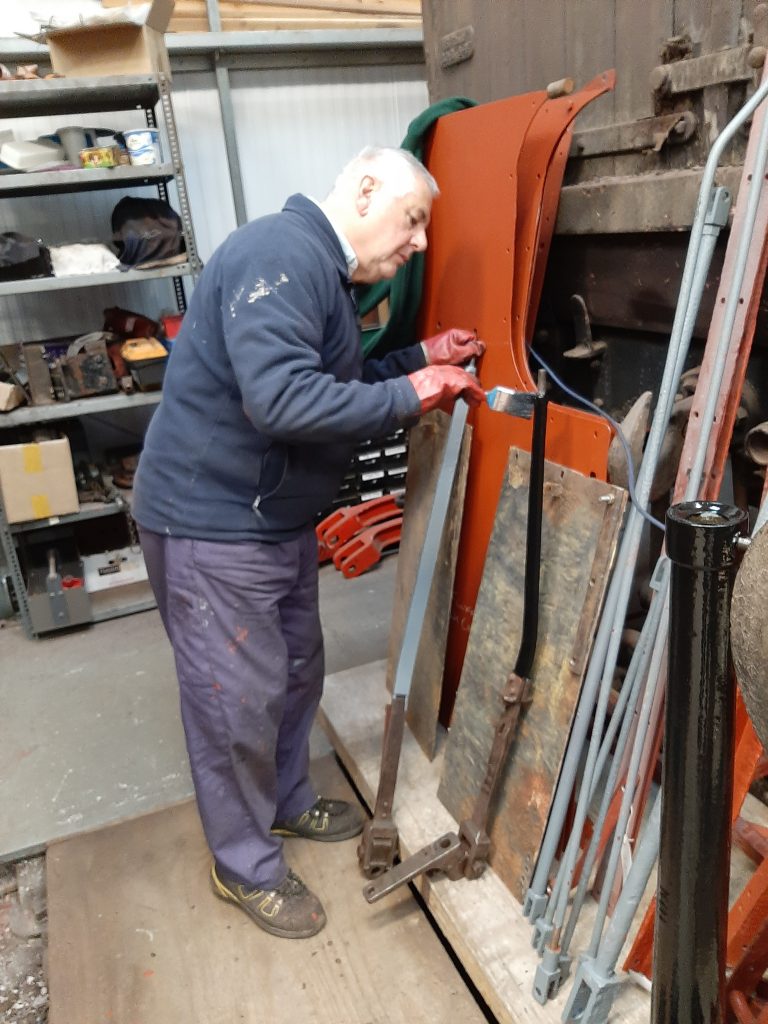 John Davis has been painting some more of Fluff's components.
Adrian was busy shunting coaches last Wednesday ready for the Santa Specials which start this weekend so was unable to progress with Caliban's overhaul. Keith and Fred have been back to Embsay once again to attend to 5643 after its washout and the loco was test steamed yesterday.  Thanks to the Embsay Loco Department Facebook page for this atmospheric image: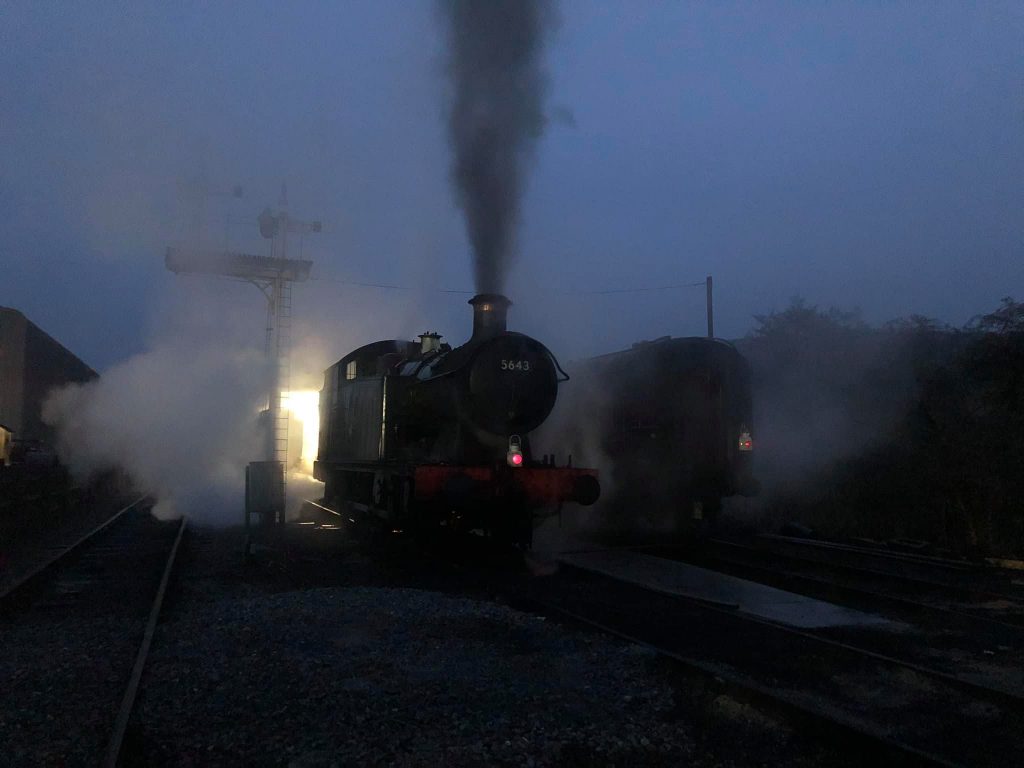 Cumbria was in charge of the first of the Santa Specials there yesterday, and Embsay posted this video leaving Bolton Abbey.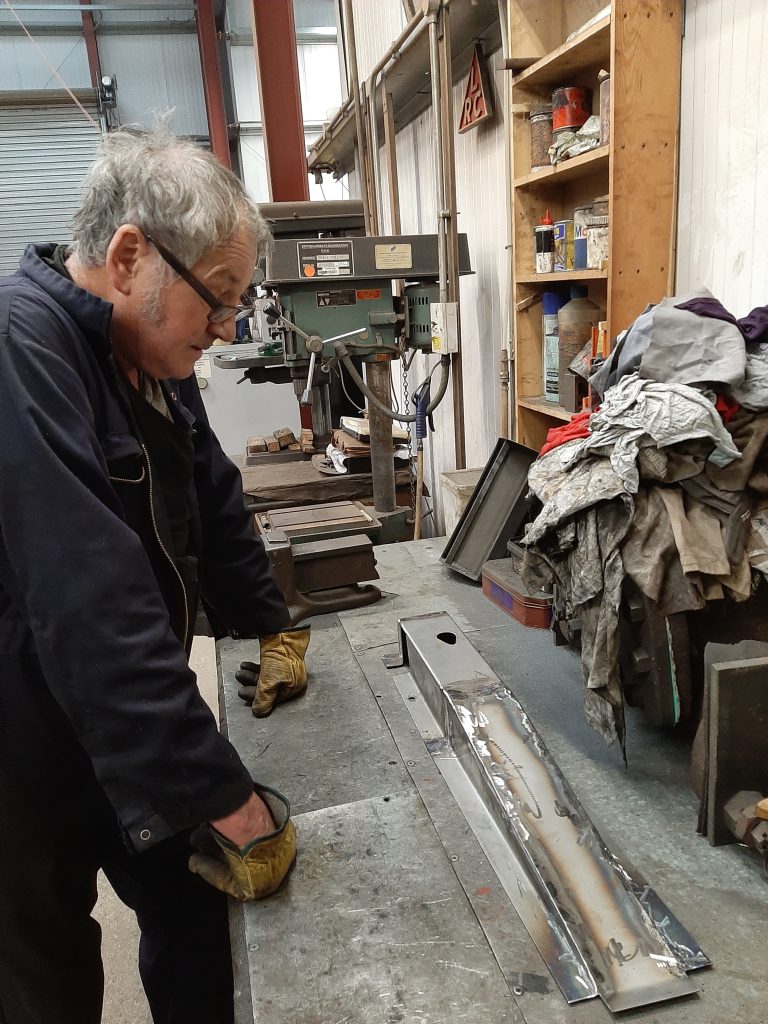 Back at Preston Keith has been fabricating new covers for the lubrication valves which are situated on the side of Wootton Hall's smokebox. Having successfully made the left-hand one (above) he then spent Sunday progressing the bigger one for the right hand side.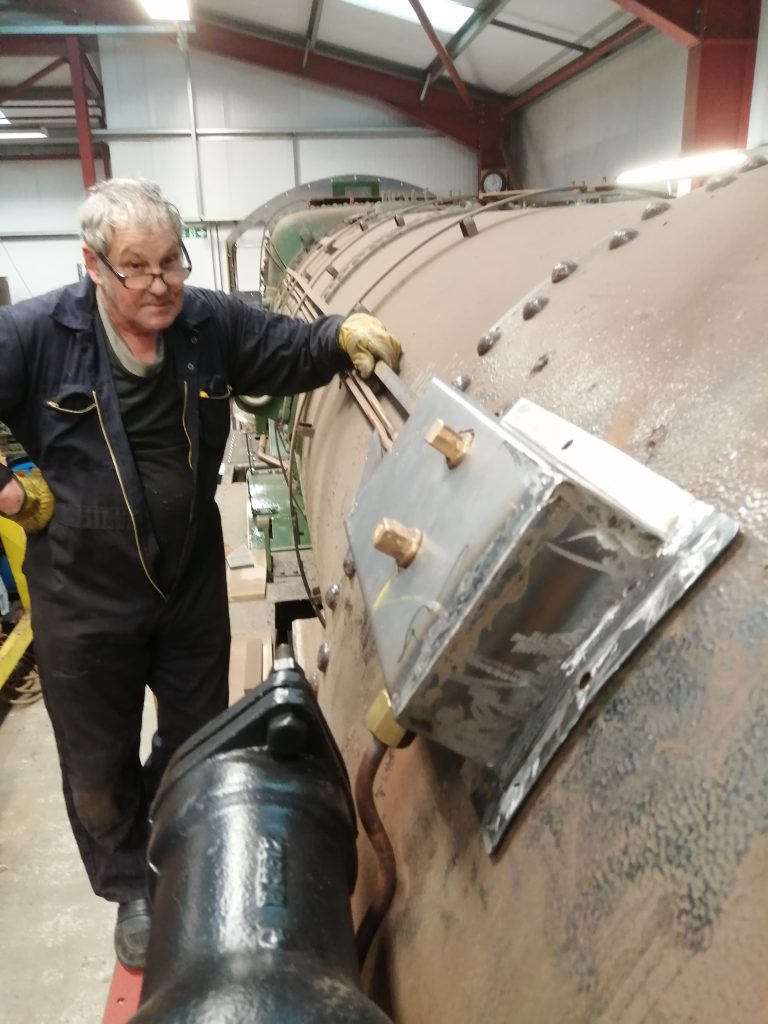 Also on Sunday Neil brought his daughter Caitlin for her first volunteering visit, and what better way to start her career than under FR 20's tender cleaning off the muck while the brake gear is out of the way?!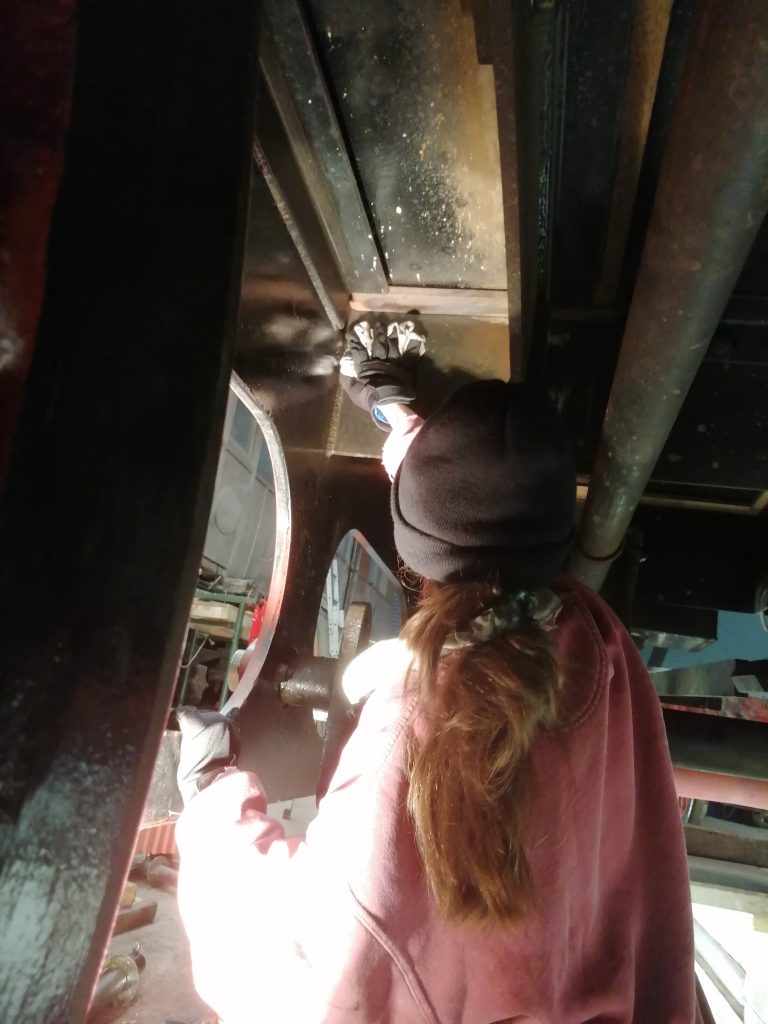 This baptism didn't seem to put her off: she says she wants to come back and do more!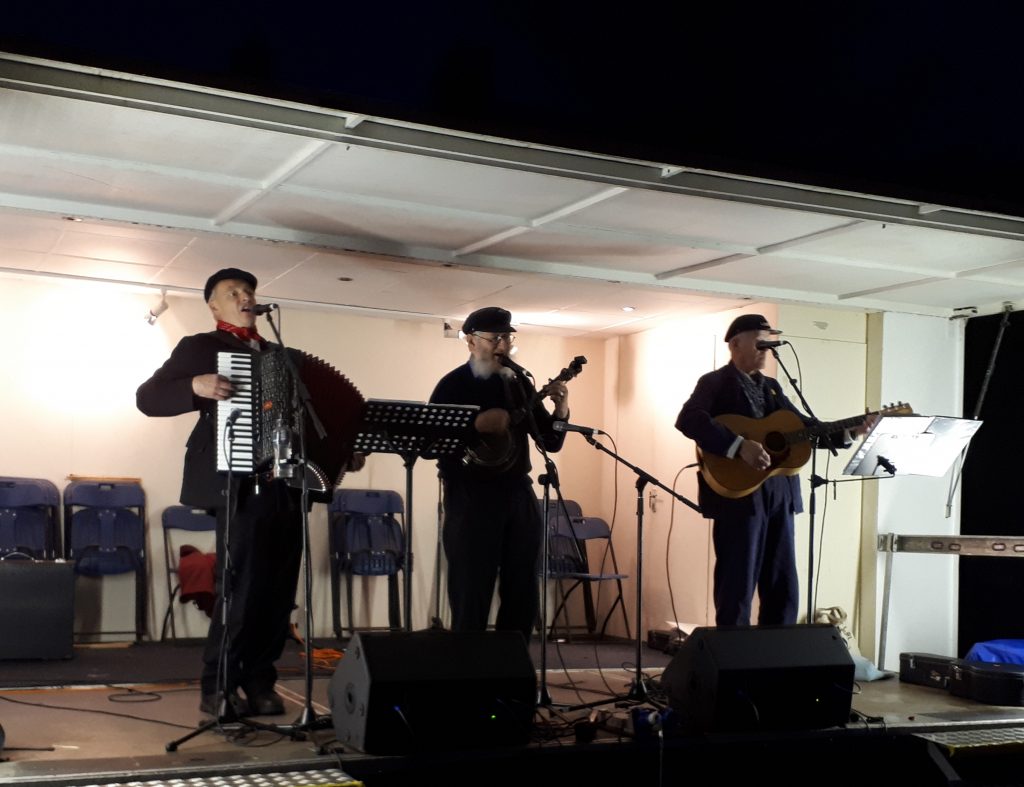 Finally, after their practice last Monday, Live Steam were in action for three gigs at the Ulverston Dickensian Festival over the weekend and are seen in action as they perform the Festival Finale yesterday evening. They have already been invited back to perform at all three venues next year!