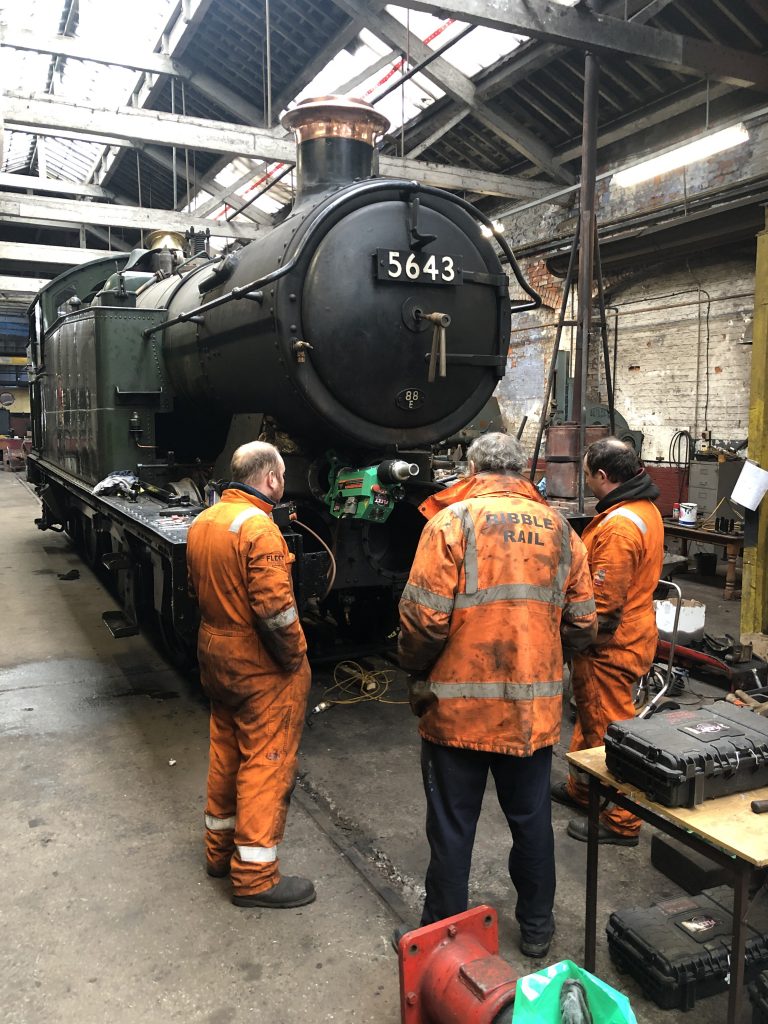 Another very short update this week, but one that reflects in picture style (thanks, Sam) the important work that has been carried out on 5643 at Bury in the past weeks.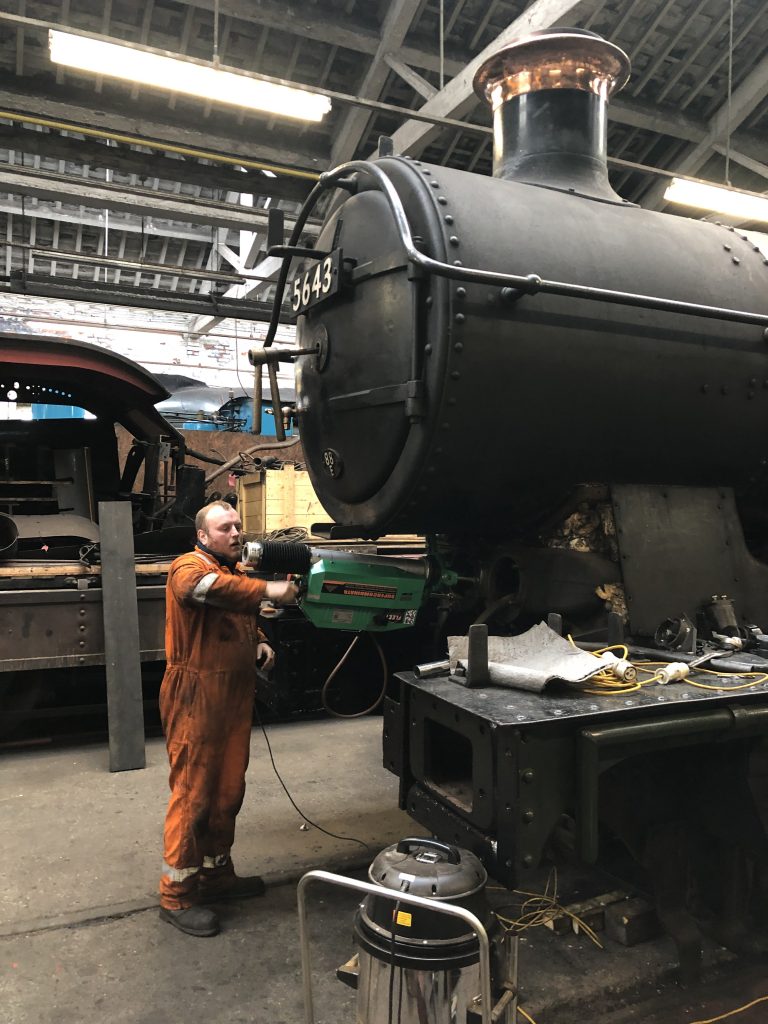 Last week saw the valve liners being re-bored to cure anomalies. As you will see, it has been necessary to remove the front buffer beam and bridge plate above the slide bars.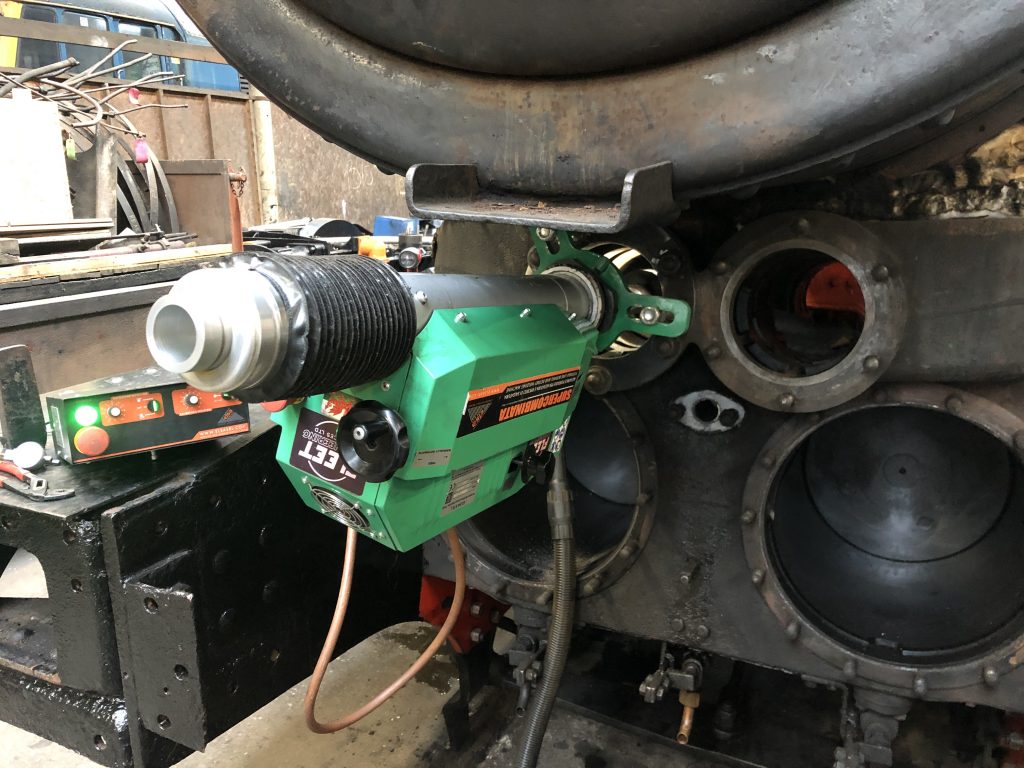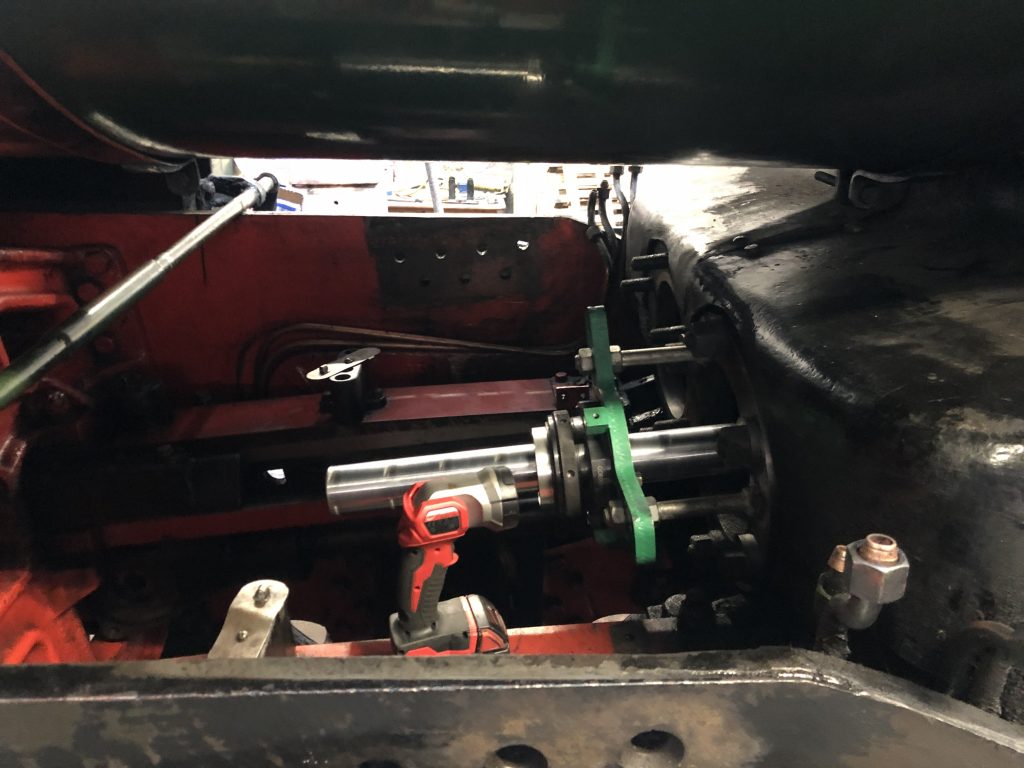 Details of the new diameters of the valve liners have been conveyed to Tyseley Locomotive Works where the valves, with newly fitted rings, should be ready at the end of next week.
That's all for now – we hope a more normal service will be resumed next week!