There has been further progress on the overhaul of Great Eastern Railway Royal Saloon No. 5 in the last week. The roof received a coat of grey primer on Wednesday, in readiness for the new canvas to be laid on the roof.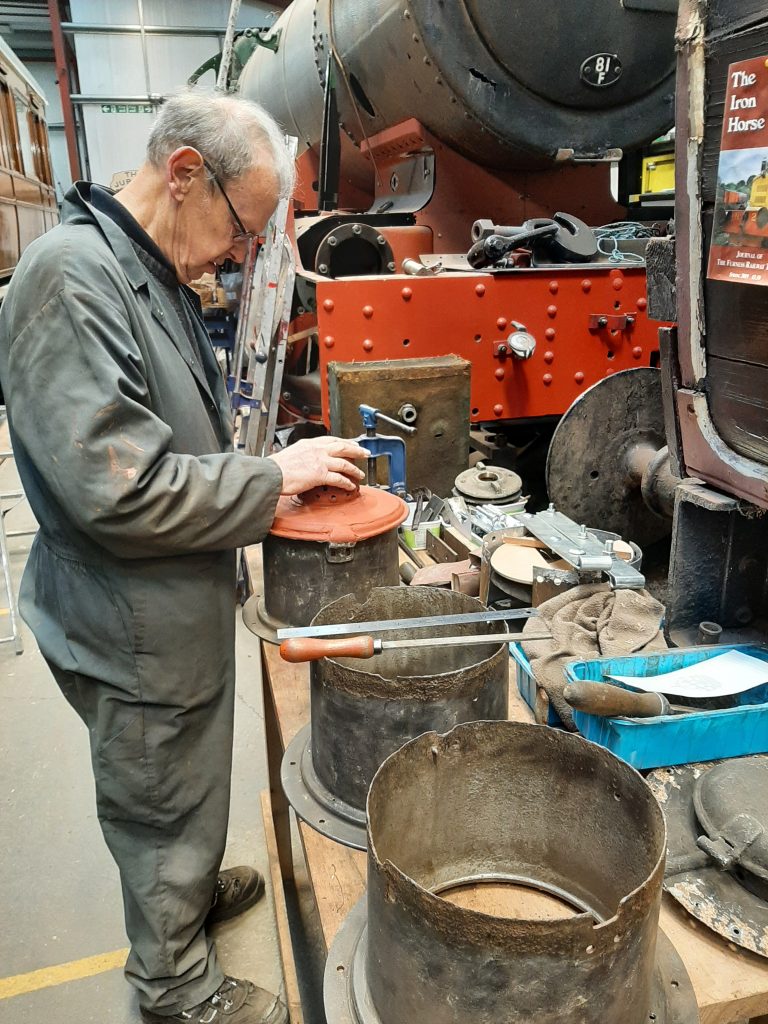 The gas lamp housings have received further attention with John Dixon seen here marrying a restored top to the lower turret section which inserts through the roof from below. Like the upper element of the housing, the turrets are also in need of repairs, which are now in hand.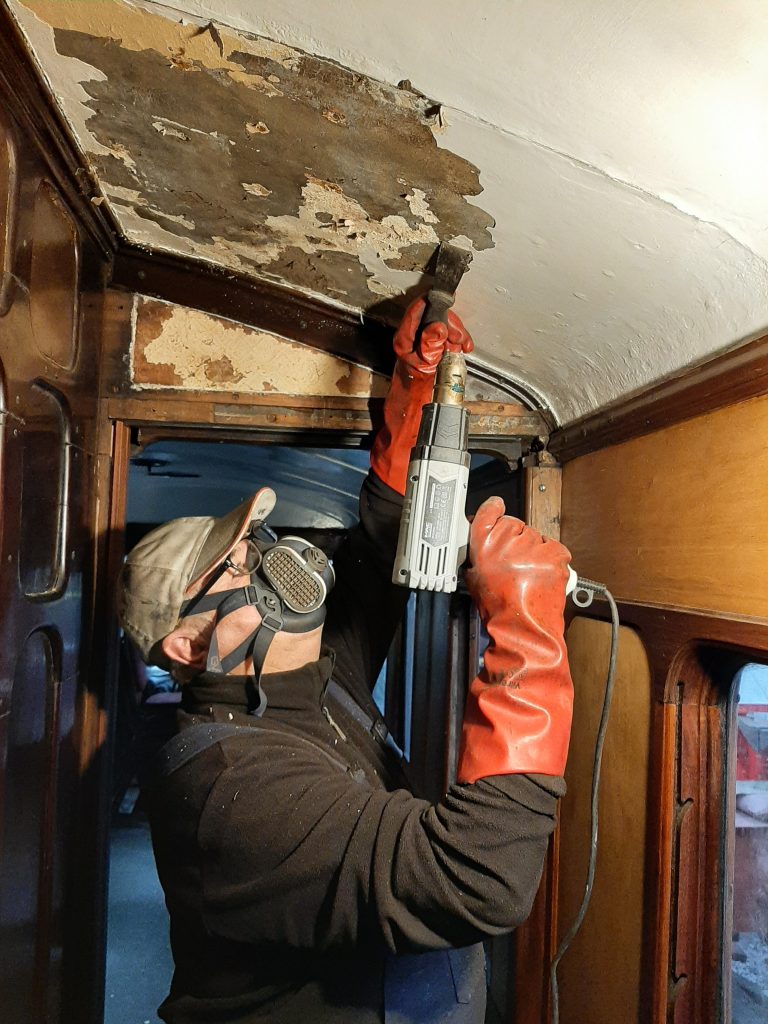 Inside the coach John Davis has been removing old paint from the corridor ceiling.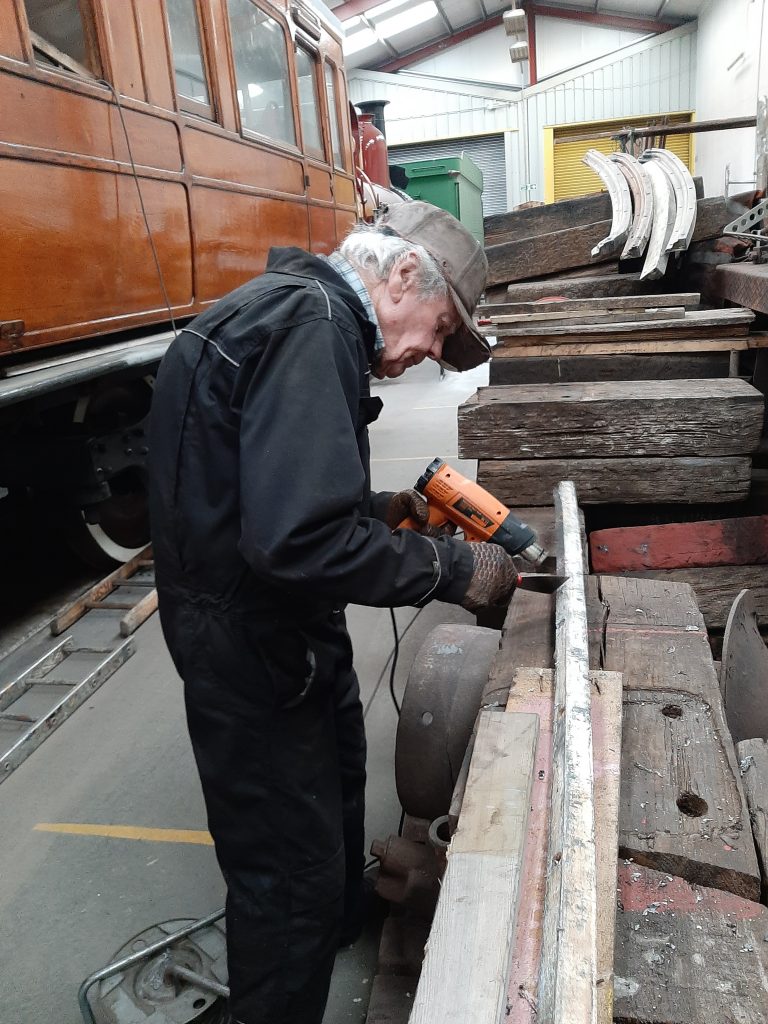 Fred has continued with the job of removing paint from the roof rain strips.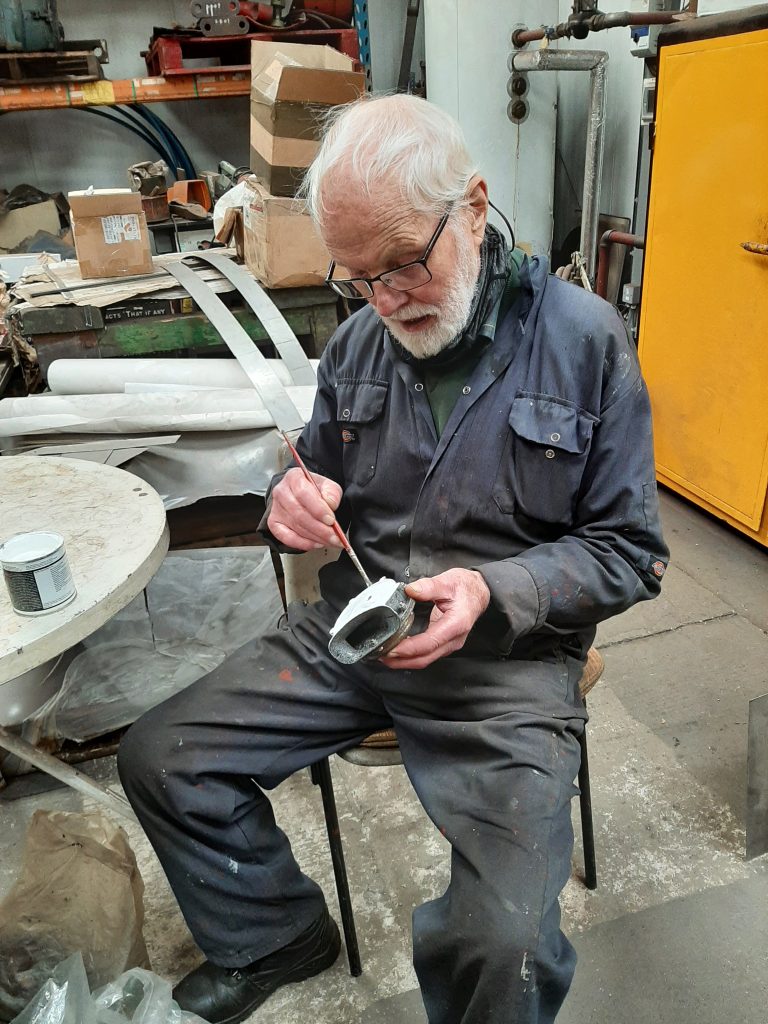 Elsewhere, Roger is seen giving Fluff's horn a coat of paint. Keith has been making lots of noise inside Wootton Hall's tender tank and finding a few additional holes in the process! Ade has also been competing for noise levels whilst modifying Caliban's brake blocks.
Matt Anderson at Embsay has provided an update on some of the running repairs that are being undertaken on Cumbria during its period out of traffic whilst undergoing its statutory boiler examination: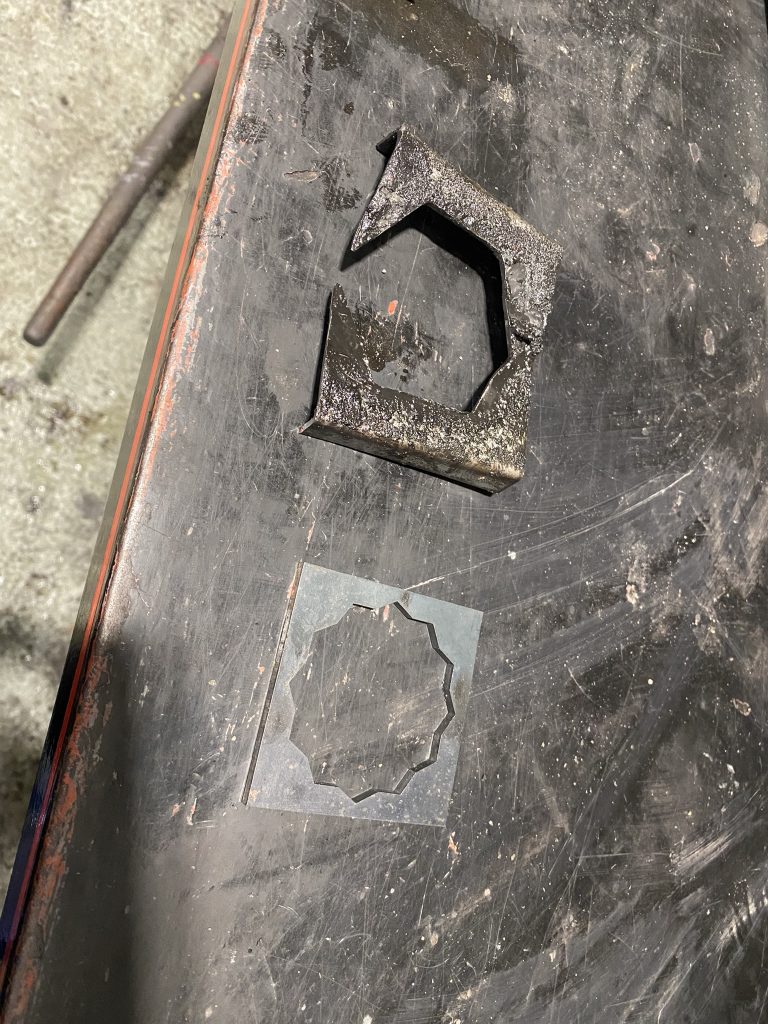 New star plates have been made and fitted to the big ends; the previous star plates had come to the end of their lives and were allowing the big end wedge bolt to loosen when in service.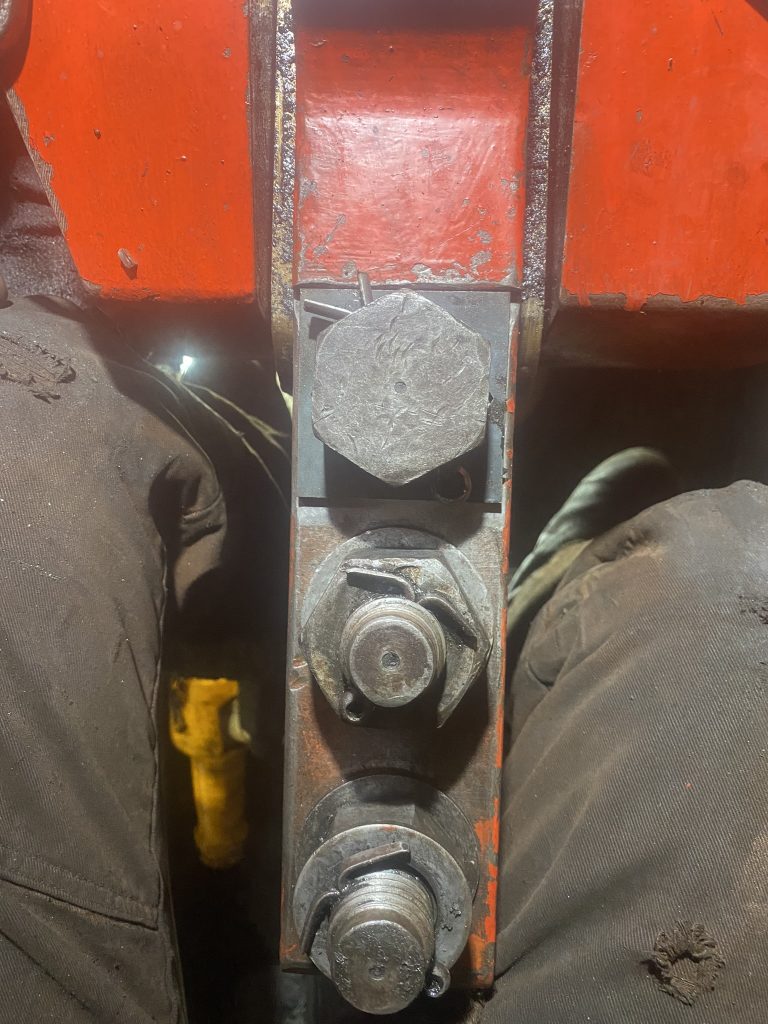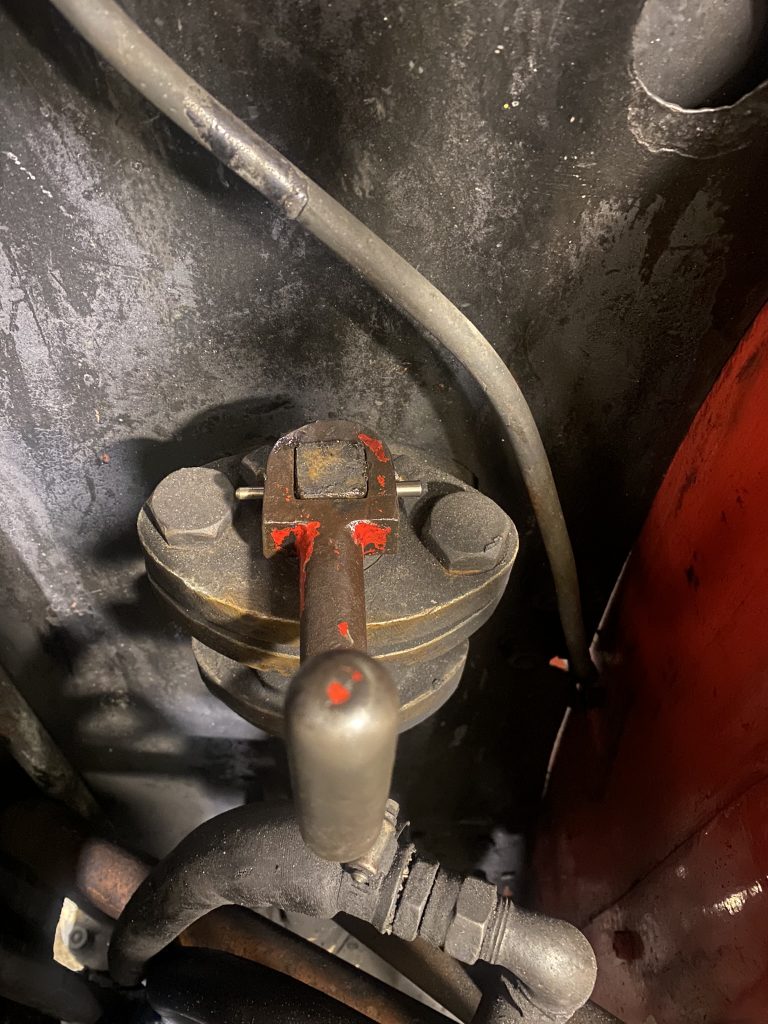 A new taper pin has been fitted to the fireman's side injector water handle.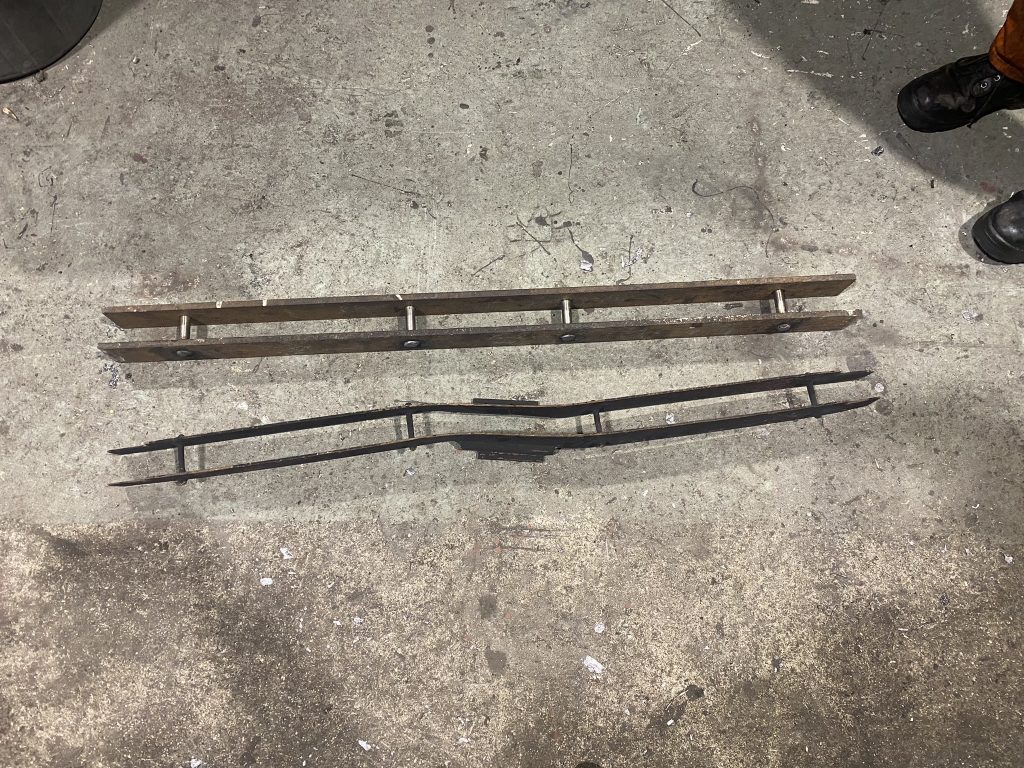 The smokebox door cross bar has been replaced after the original had become warped.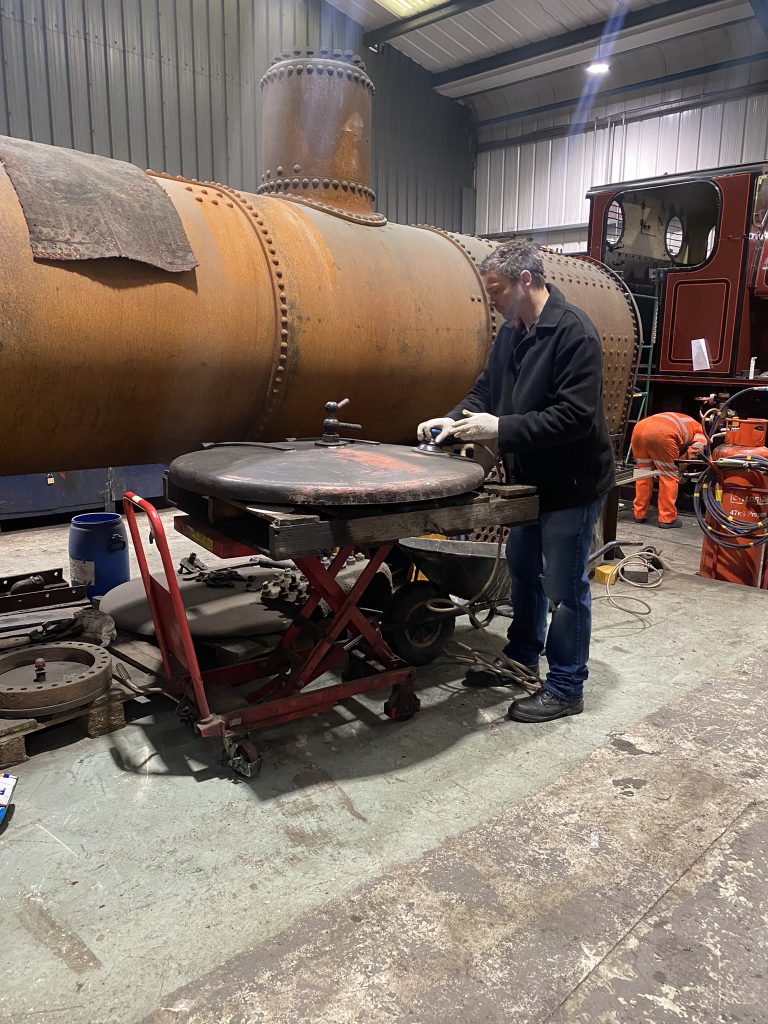 The smokebox door has been removed and is seen being sanded down by Embsay's chairman, Rob Shaw, before being given a fresh coat of paint.
Finally, one of the cab windows has been repaired and the windows have been made to fit properly.
Thanks to Matt for the above detail and for the photos.
Finally, last Thursday Keith delivered 5643's valves to Tyseley Locomotive works in readiness for new rings to be fitted once the valve liners have been re-bored. Keith is heading to Bury this next Thursday where a working party will take place to split the crossheads and remove the pistons for examination.