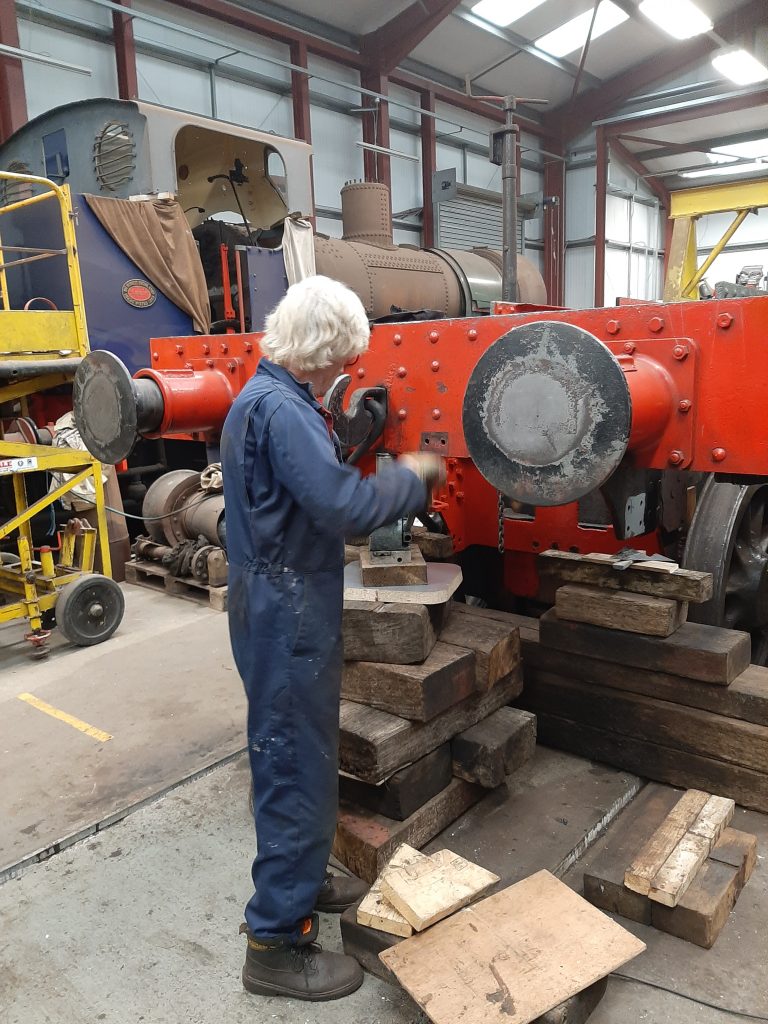 There was some good progress on the overhaul of GWR 0-6-2T No. 5643 this week. Ed Tatham is seen here jacking up the rear of the frames on Wednesday so that the radial wheels could be released.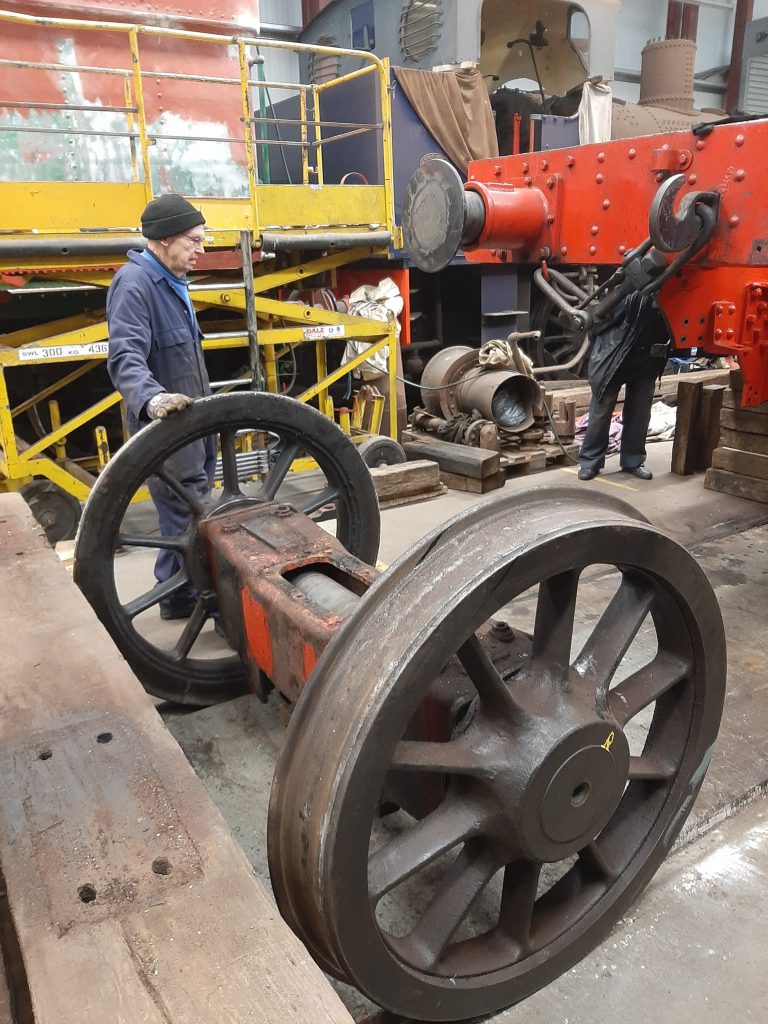 Once the wheels had been released the chassis was then partially lowered.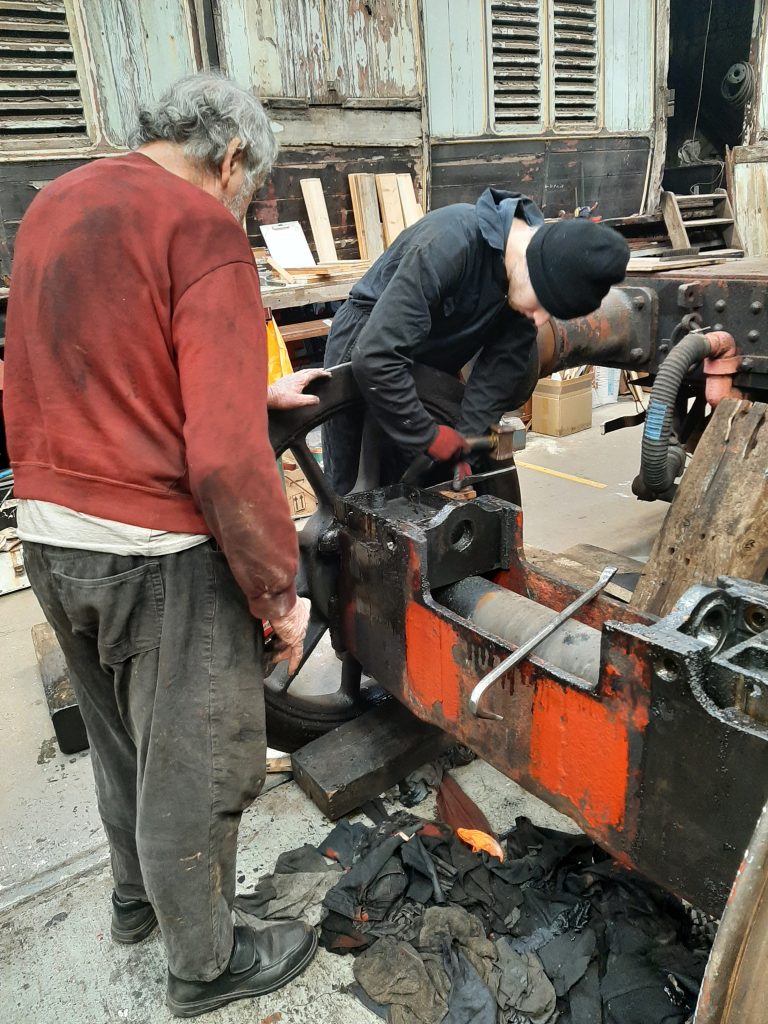 Keith and Sam worked on Saturday to dismantle the radial truck so that the wheels can be sent away to be re-profiled.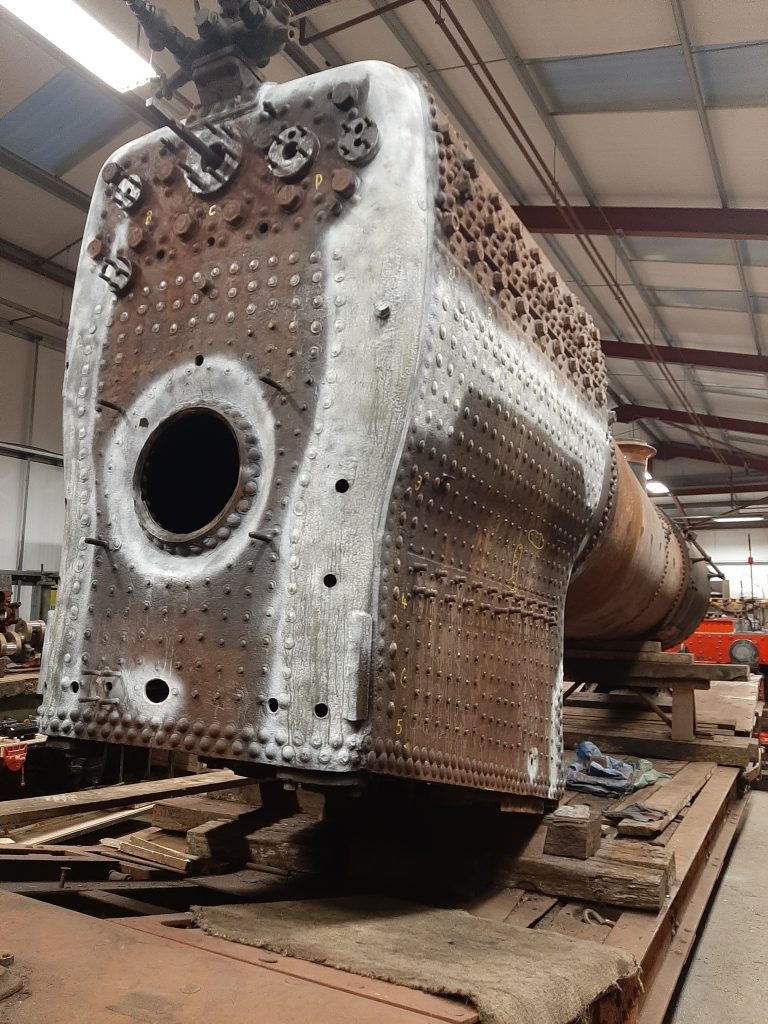 Friday saw a short notice visit from Jim Kennedy and son to undertake a non-destructive test on 5643's boiler. The white dye penetrant that was used can clearly be seen. We are pleased to report that the initial results were positive, but we await a visit from the boiler surveyor to confirm the extent of work required on the boiler during its ten-year overhaul.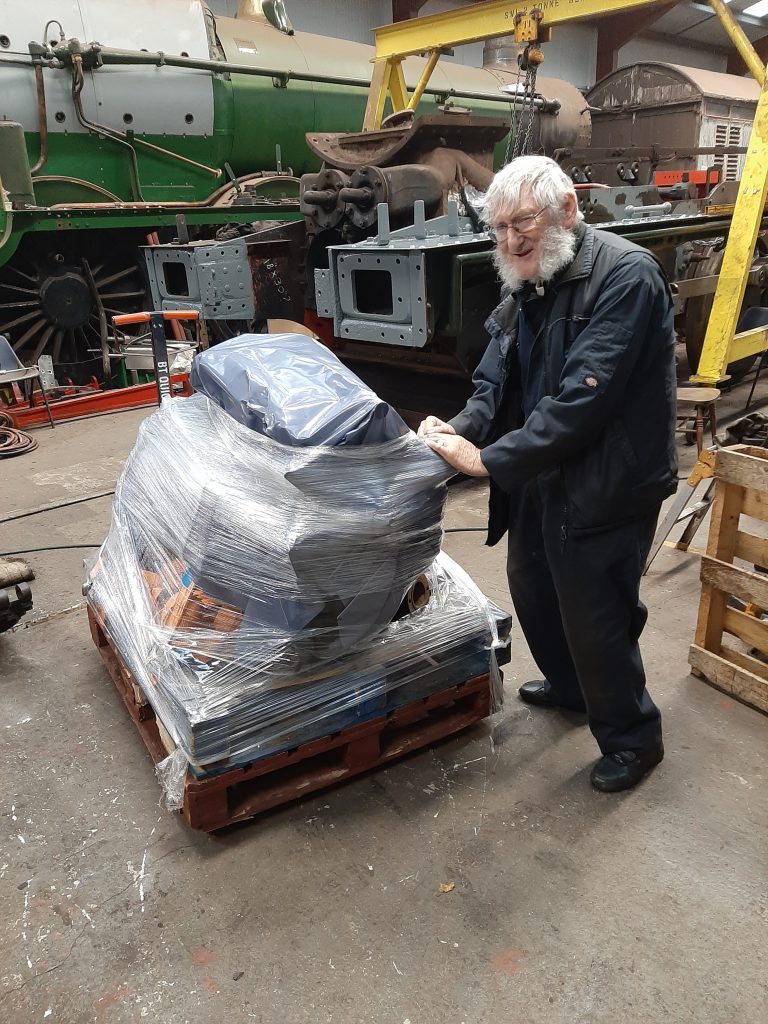 Wednesday saw the arrival of a gift wrapped package that was delivered from Blackpool Pleasure Beach. Inside was a four cylinder Perkins diesel engine with twin disc torque converter for Fowler 0-4-0DM Fluff, which had become surplus to requirements at the Pleasure Beach but which should give new life to Fluff. The FRT is extremely grateful to Blackpool Pleasure Beach for helping out the Trust in this way.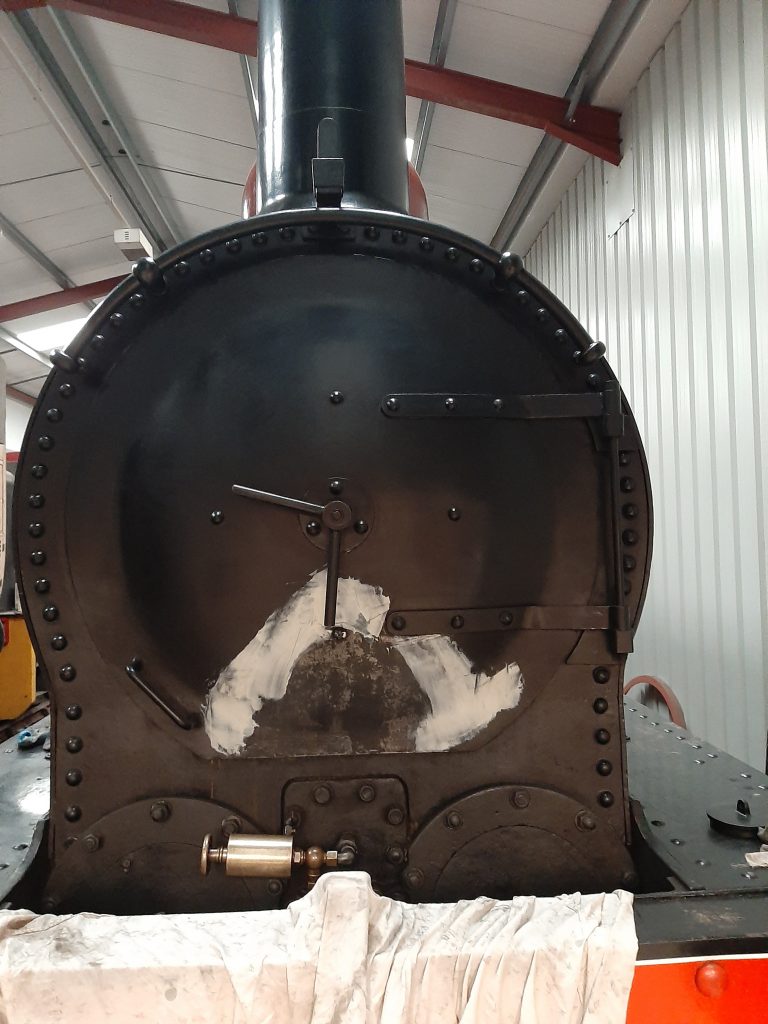 Finally, Tim has set about beautifying Furness Railway No. 20's smokebox after the lower paintwork had been burnt away during the locomotive's climbs up the steep gradients at Blaenavon's Heritage Railway this summer.