The job of re-boring Caliban's cylinders was finished last Tuesday by Team Marrow, which marks the completion of another important stage in its overhaul.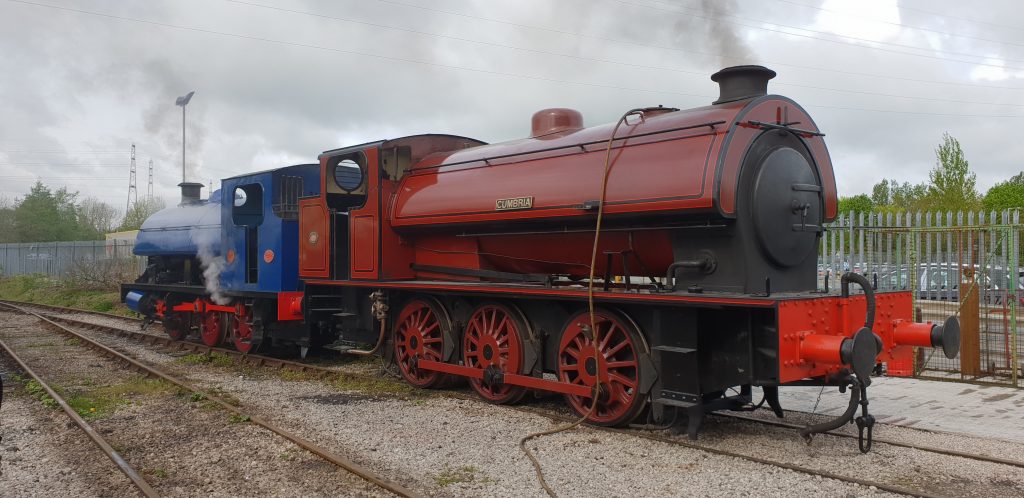 Ade got himself out of bed at an early hour to light up Cumbria (thank you, Ade) so that it could undergo a pre-hire inspection in steam by Tony Wright of the Embsay & Bolton Abbey Steam Railway. All went well and Cumbria then went on to appear at the RSR's Spring Steam Gala on Saturday and Sunday. It is seen here being prepared on Sunday morning and also at the head of the 11.30 train from Riverside station on Saturday with Hudswell Clarke 0-6-0ST No. 1208 Illingworth (also bound for Embsay in the near future) on the rear.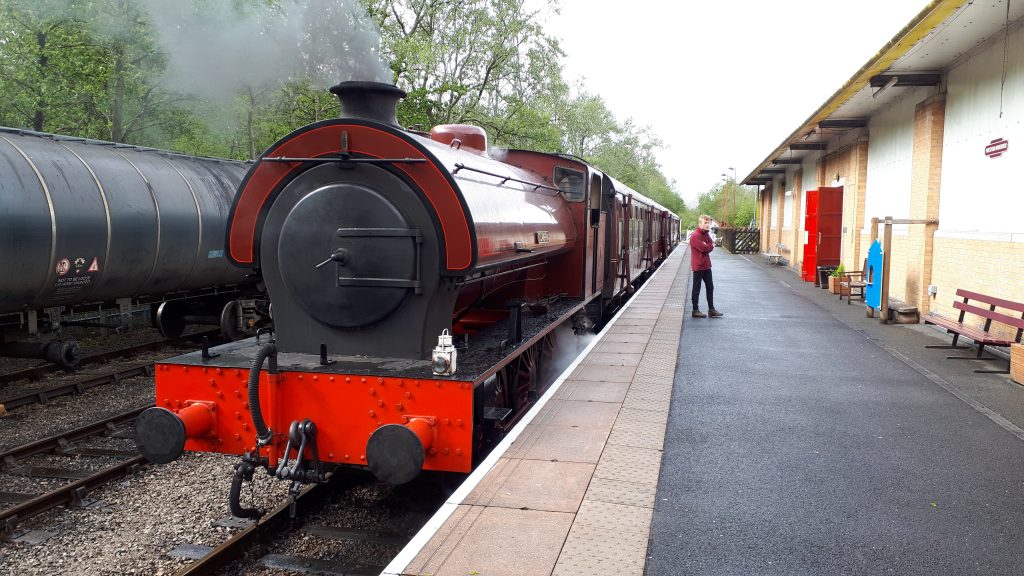 A myriad of jobs have been taking place at Preston.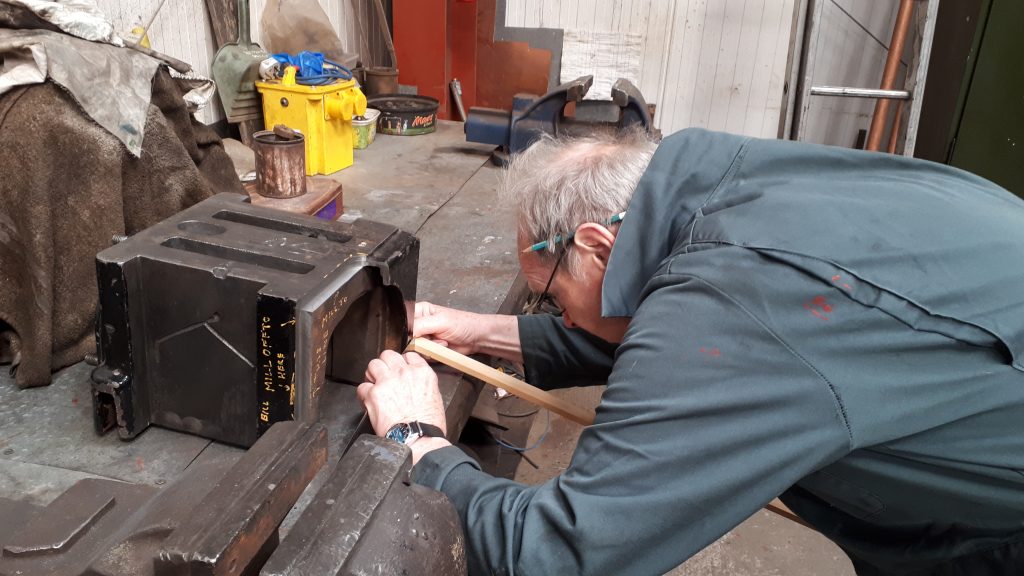 John Dixon has been measuring up one of Wootton Hall's tender axleboxes so that he can make a pattern for a casting to repair some damage.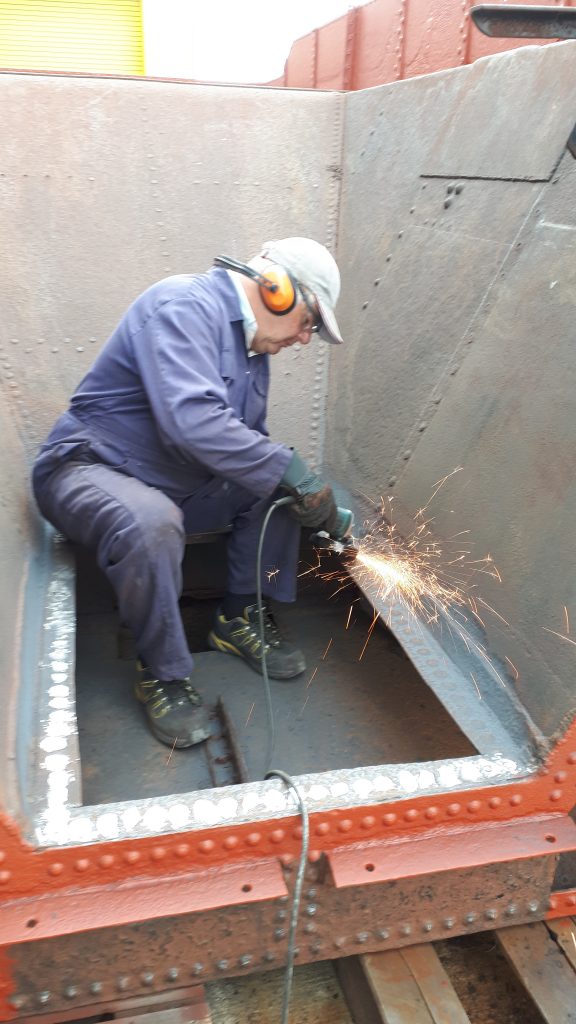 John Davis has been spending more time working on Wootton Hall's new tender tank.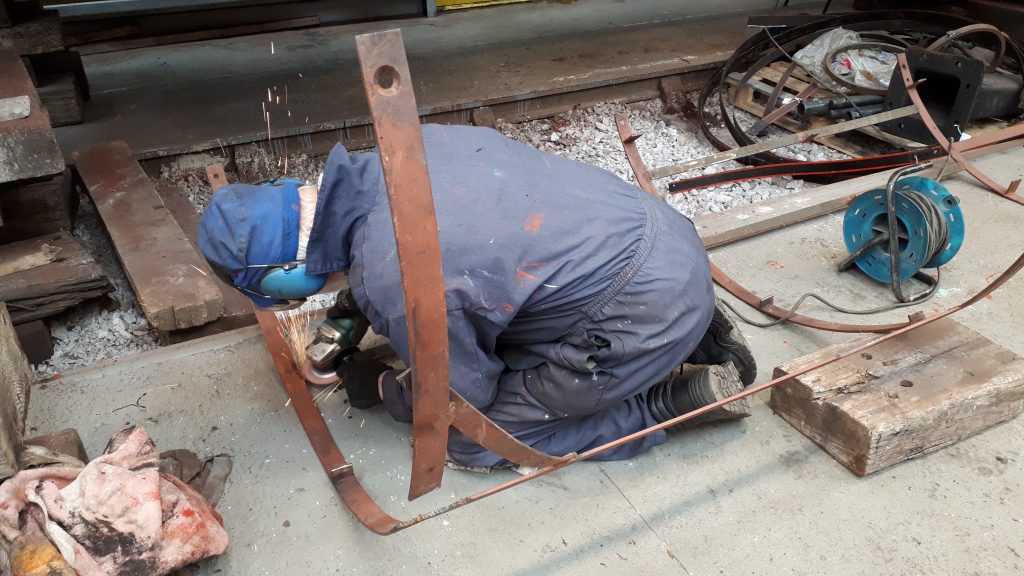 Tim has again been cleaning up FR 20's frames whilst Roger Benbow set to work on cleaning up the crinolines for FR 20's boiler.
Fred has cleaned up the platform ticket machine pedestal ready for it to be re-painted.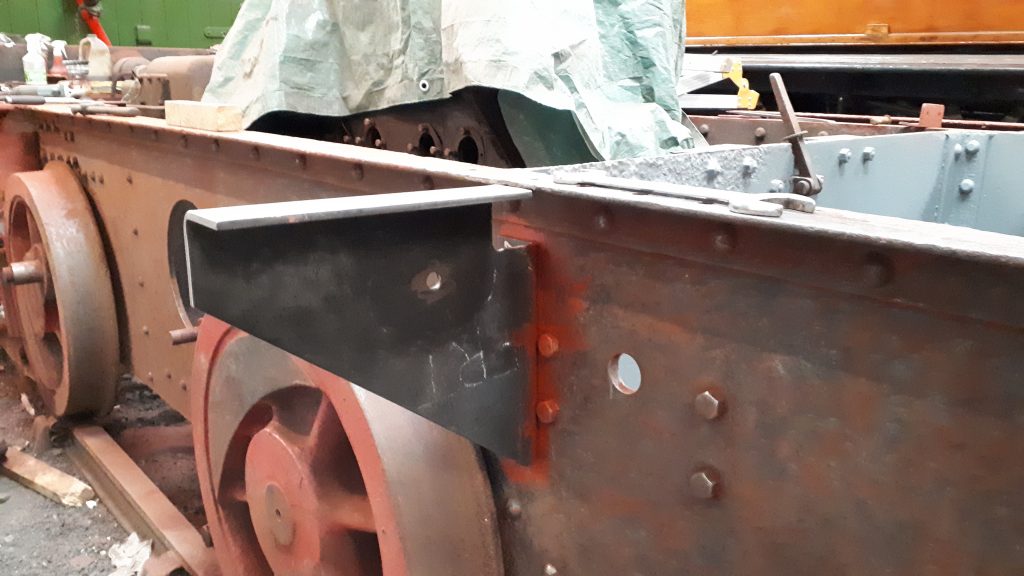 Work has also continued on Fowler 0-4-0DM Fluff where a replacement running board support, fabricated by John Stewart, has been fitted.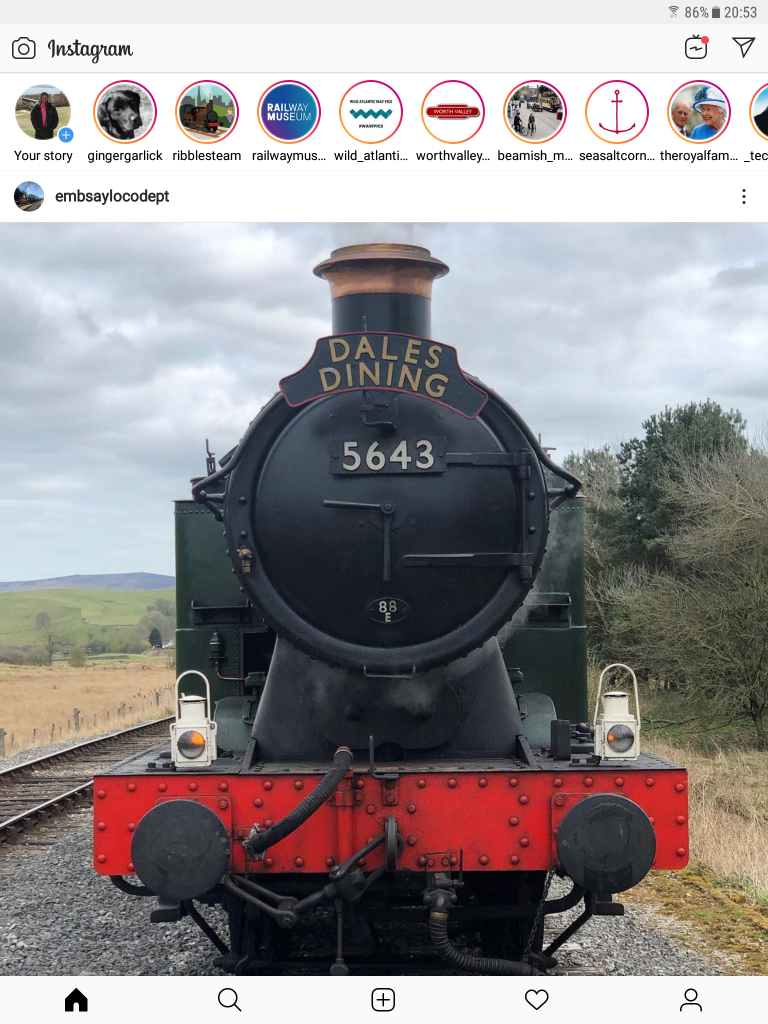 Over at Embsay, 5643 has been busy turning its wheels again and we have an Instagram photo here of it on a dining train there.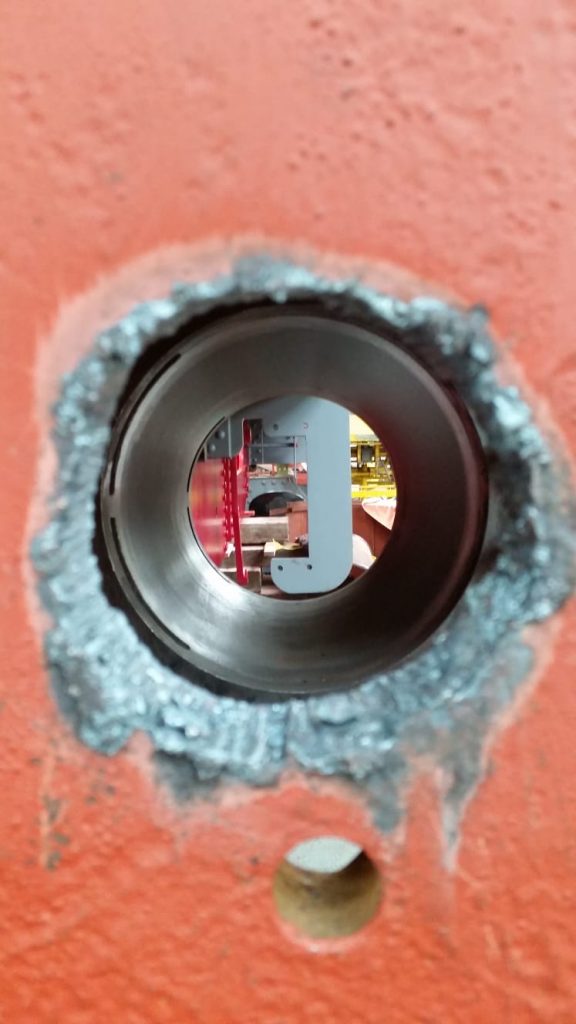 Also, Mike Rigg has submitted a mystery photo for you identify. Answer next week.
Finally the fruits of our Treasurer's work on the 2018 accounts have been delivered today to the Independent Examiner for scrutiny. We shall no doubt have to fix up an AGM soon.