We've been busy again…!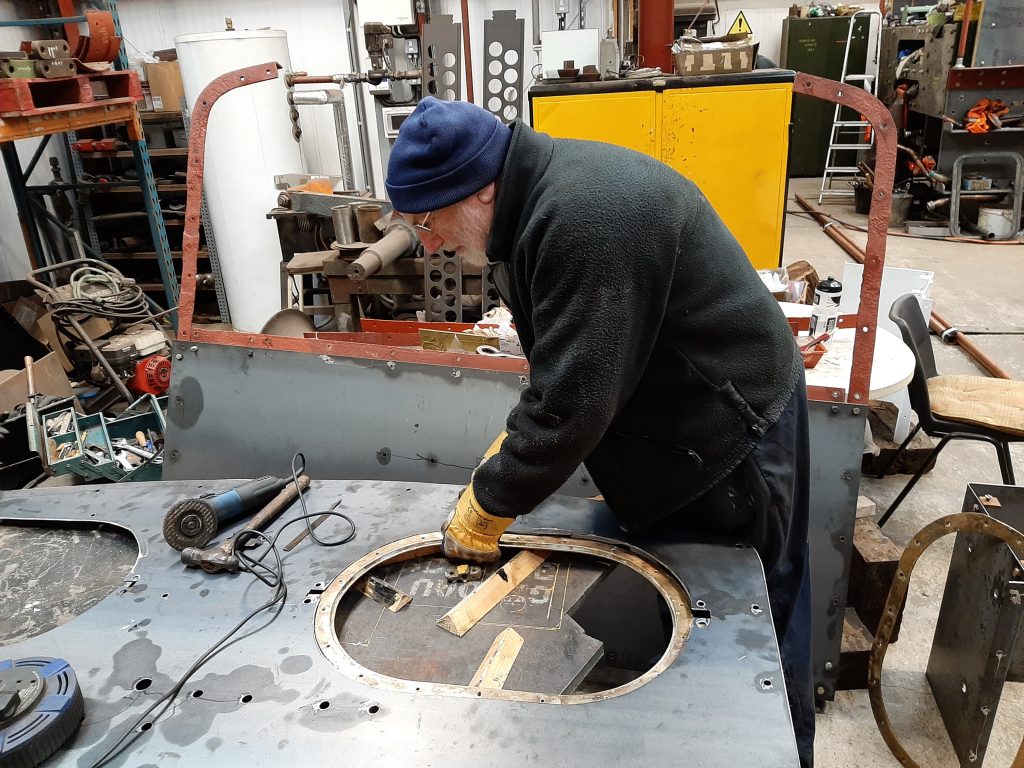 Keith has cut out the holes in Fluff's rear upper cab plate and Phil Bell has been busy making the final adjustments and fitting the brass-rimmed windows.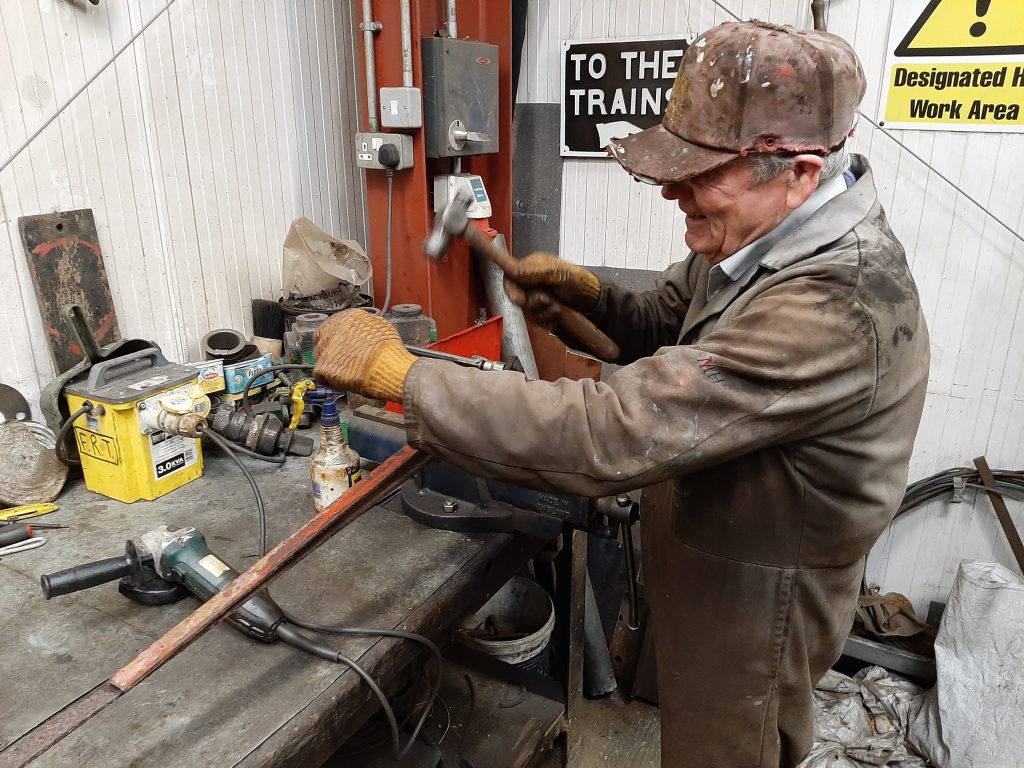 Fred has been cleaning up the sand box linkage and is seen here persuading a stubborn nut to move.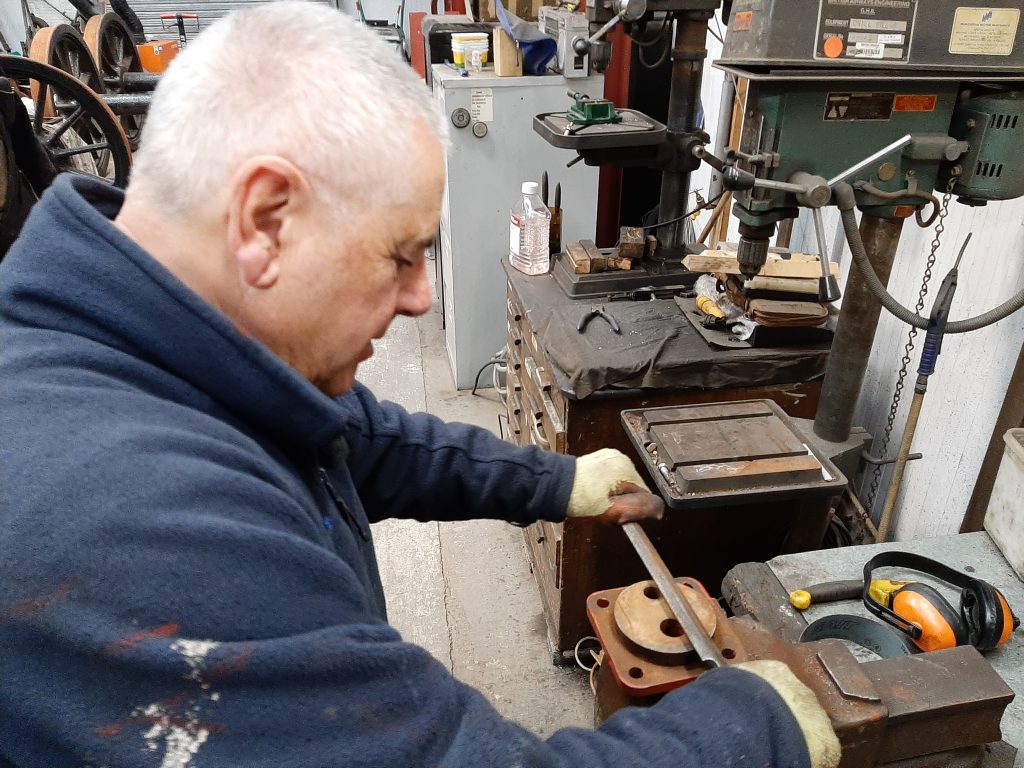 John Davis has been cleaning up the sand box outlet flanges.
The search for a replacement engine for Fluff continues and Nigel Harris kindly put out a plea on Twitter for people to let us know of any that might be available. One respondent helpfully suggested that we  look at barn sales for agricultural machinery that might possess a suitable Fowler Sanders engine, in particular a gyrotiller. Let us know if you see anything that might be of use…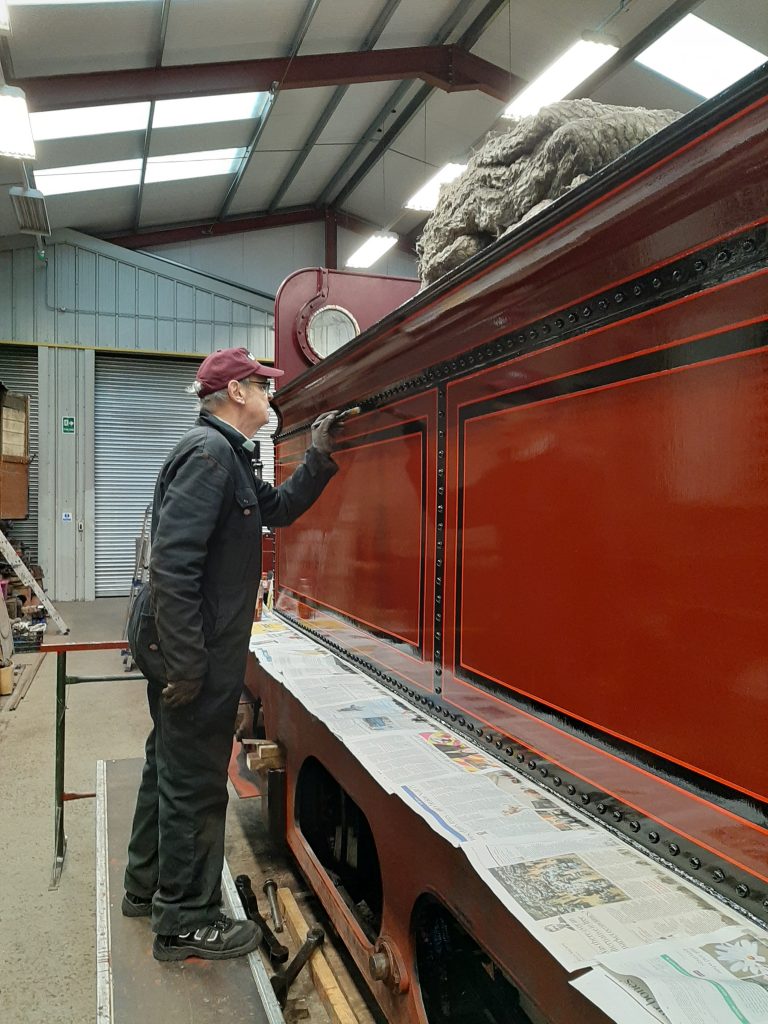 FR 20's boiler is now ready to receive some water when we can get it close to the water pipe in the Ribble Rail shed. Tim and John Dixon varnished FR 20's tender water tank on Friday and John is seen checking for any stray varnish dribbles from the many rivet heads, which are undoubtedly the bane of any painter's life!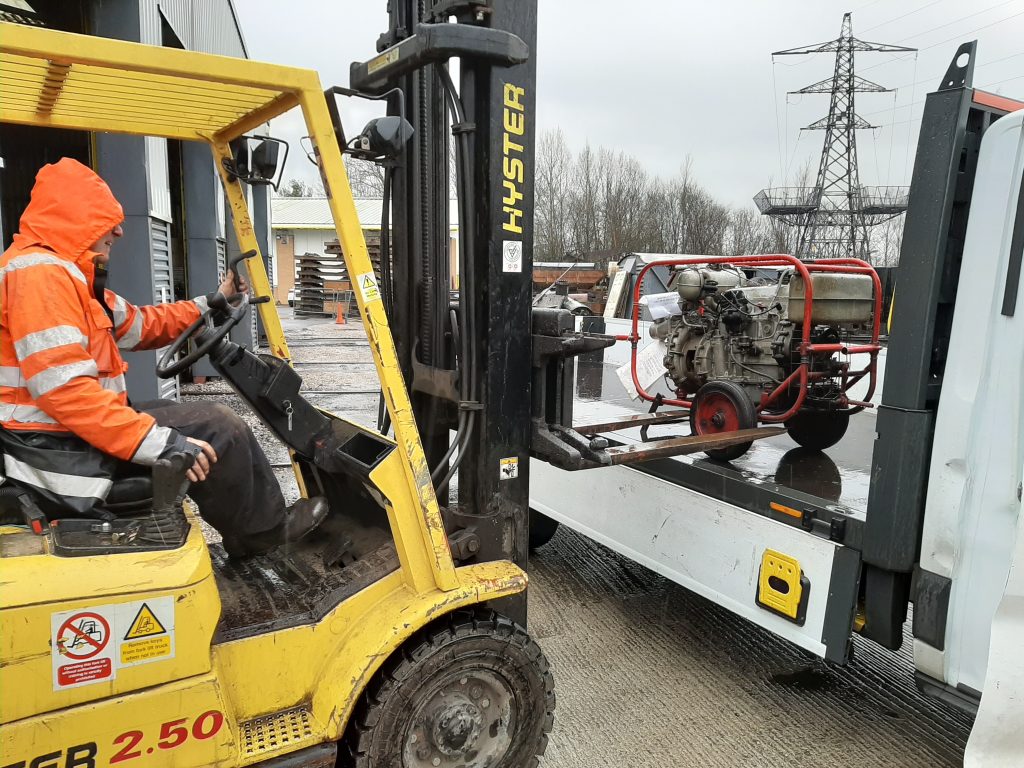 Wednesday saw Keith and Ade head off to Leyland to pick up the newly acquired fire pump and accessories. The RSR, which ran a half term steam service that day, had an overwhelming response from the public, so it took some time to find space for Ade to unload the kit with the forklift truck.
There is no news yet as to the date for 5643's steam test at Embsay. Please note that there may not be a working party at Preston this Saturday as Keith is otherwise engaged on a steam trip.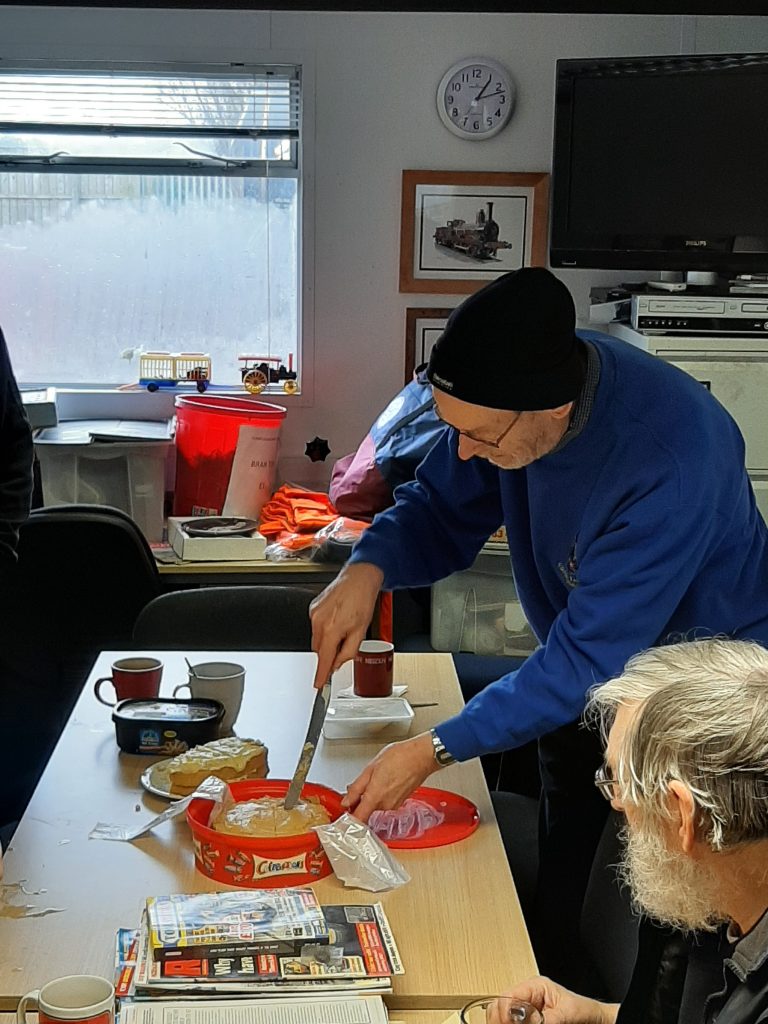 There seems to have been a spate of birthdays lately and Alison kindly provided celebratory cakes for Keith and Alan. David Rimmer is seen wielding a knife to one of them under Alan's watchful eye.