The main job last Wednesday morning was the planned wash out of 5643's boiler. Jonathan Dixon, who was a LRS member from many years ago and who has long experience with fire pumps, kindly joined us and managed to start the FRT's own fire pump first time! Sam again volunteered to be the man on the hose and the job was completed in time for lunch. We are pleased to say that Jonathan has now joined the FRT and we hope to see him and his dog  Max again before too long.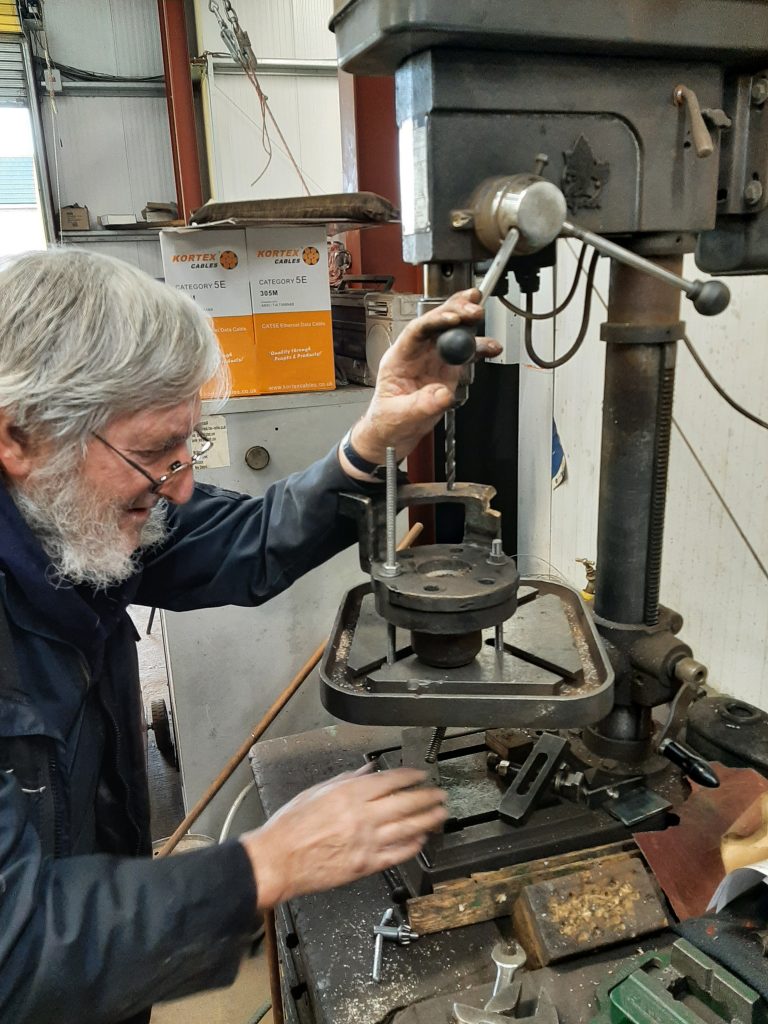 Back in the FRT shed, Alan has been repairing Cumbria's regulator quadrant, making a new stop for it, which we hope will be more robust than the original.
Work has continued on Great Eastern Railway Royal Saloon No. 5, although Phil Bell has been thwarted by the failure of the table saw which has temporarily prevented him from manufacturing some new wooden mouldings.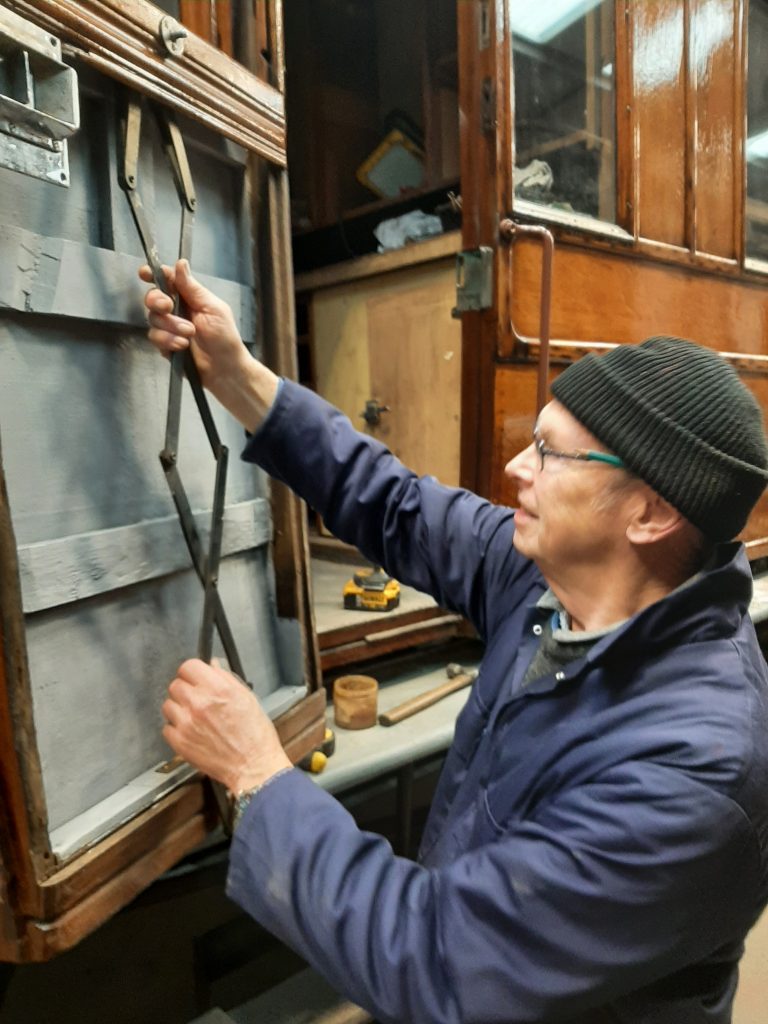 John Dixon has made strides with the task of inserting a set of window support scissors on one of the doors which, for some reason, were missing.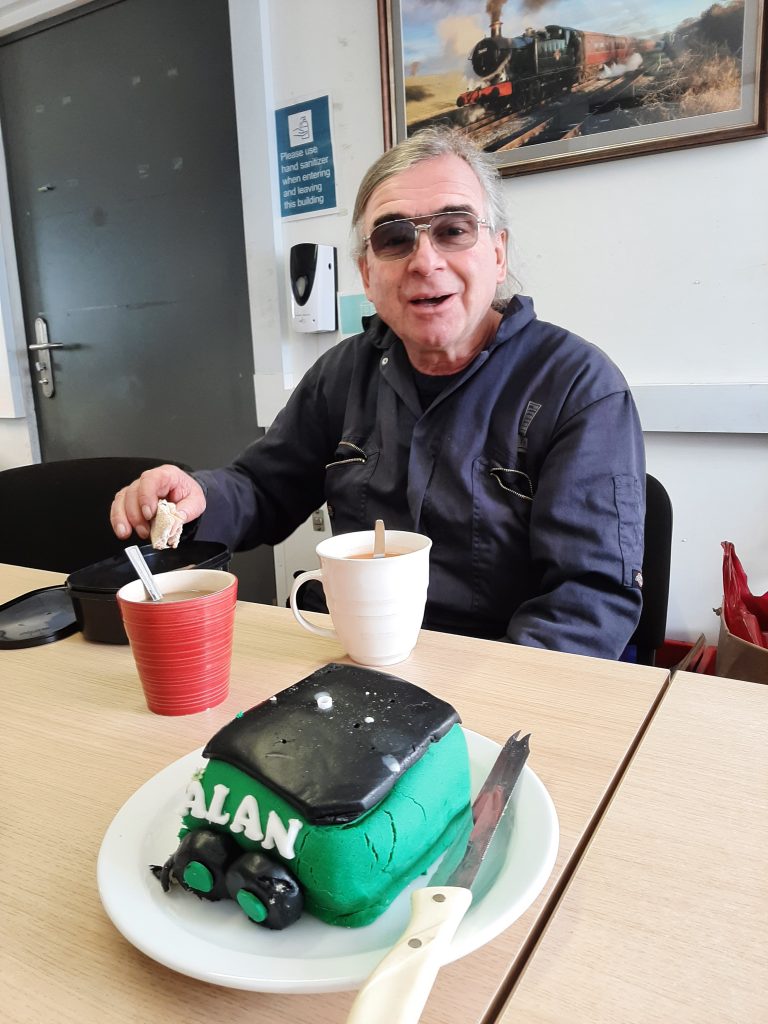 Finally, you will all be pleased to learn that Ade finally managed to get his hands on some of Alan's birthday cake! (See last week's blog if this doesn't make any sense!)