Today, at long last, sees the end of the third lock down "stay at home" message that commenced almost three months ago on the 5th January. We are therefore looking forward to being able to welcome back this week all those working members who feel able to return to working parties in the FRT shed, although of course all the safety measures, including sanitising and social distancing, remain in place.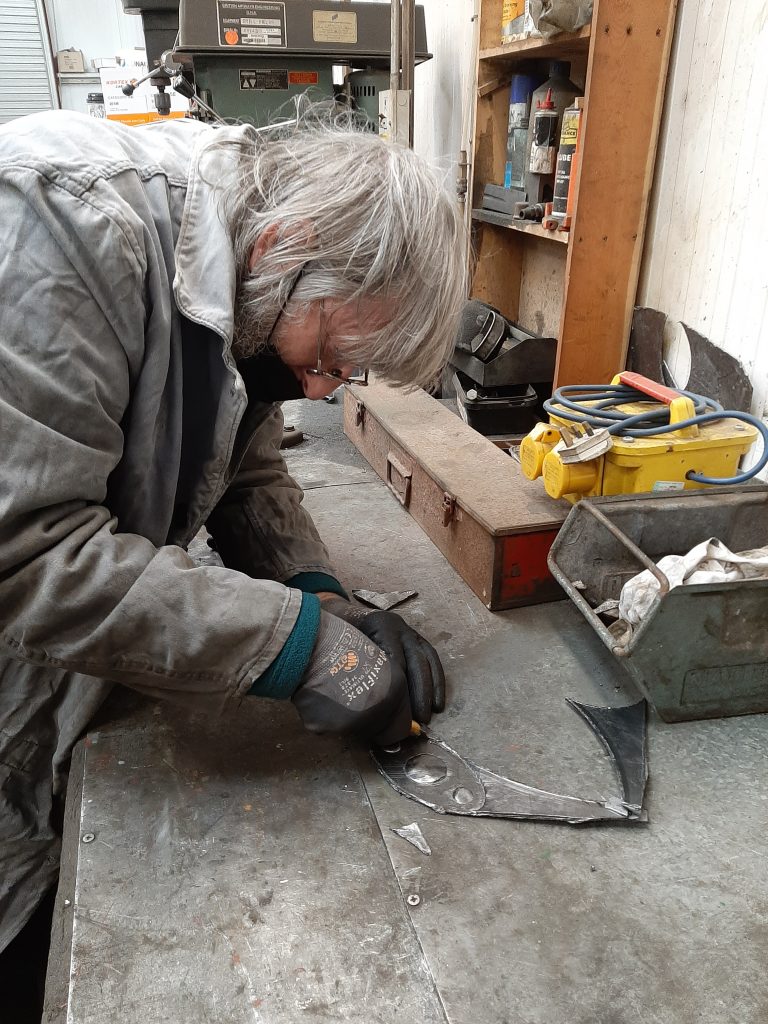 As previously reported, it has been possible to make some progress over the past three months on the priority project of returning Furness Railway No. 20 to steam this summer. It is hoped to start mounting pipework and fittings over the next few weeks and Alan has made a start on making new steam joints for the injectors.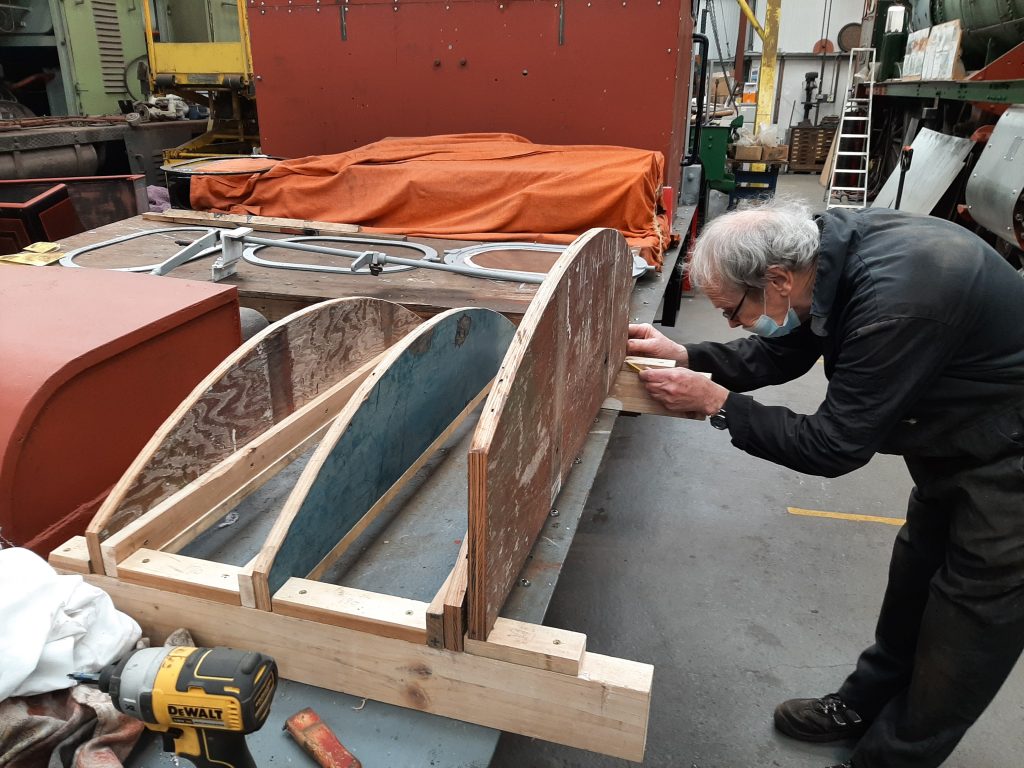 John has continued his work in making up formers to enable a new brick arch to be fitted.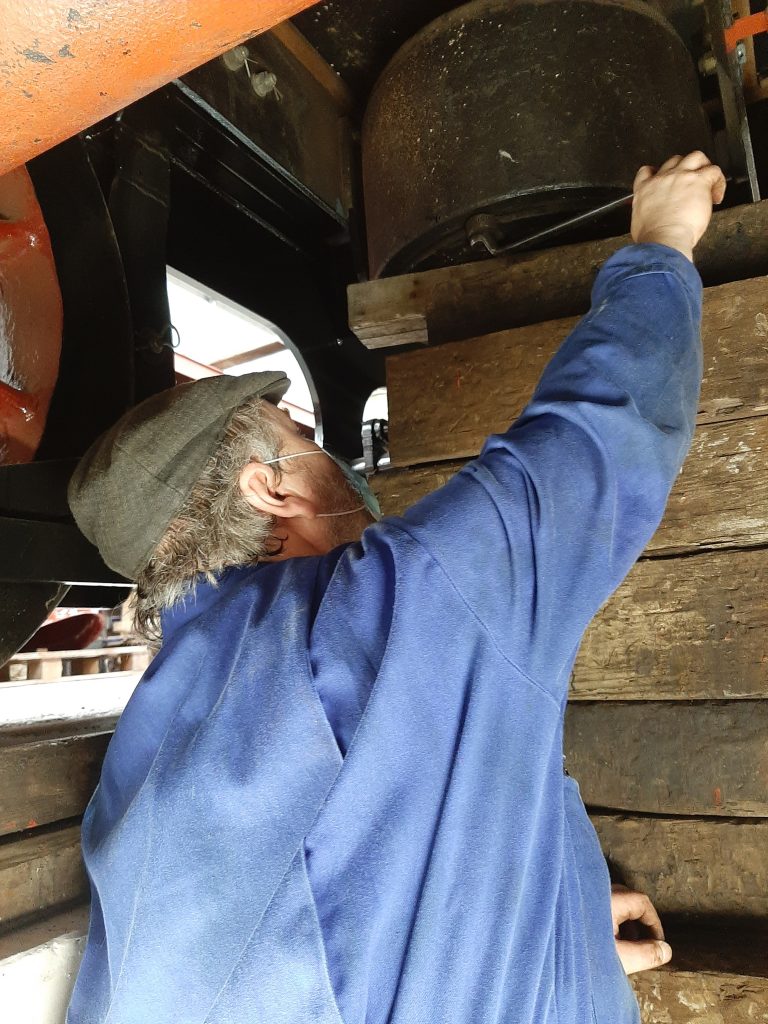 There was a successful effort on Friday morning to lift the lower part of FR 20's vacuum cylinder back into position after it had been serviced. The lifting table that was purchased last year has certainly proved its worth and Stewart Waugh is seen here fitting the retaining nuts on to the vacuum cylinder.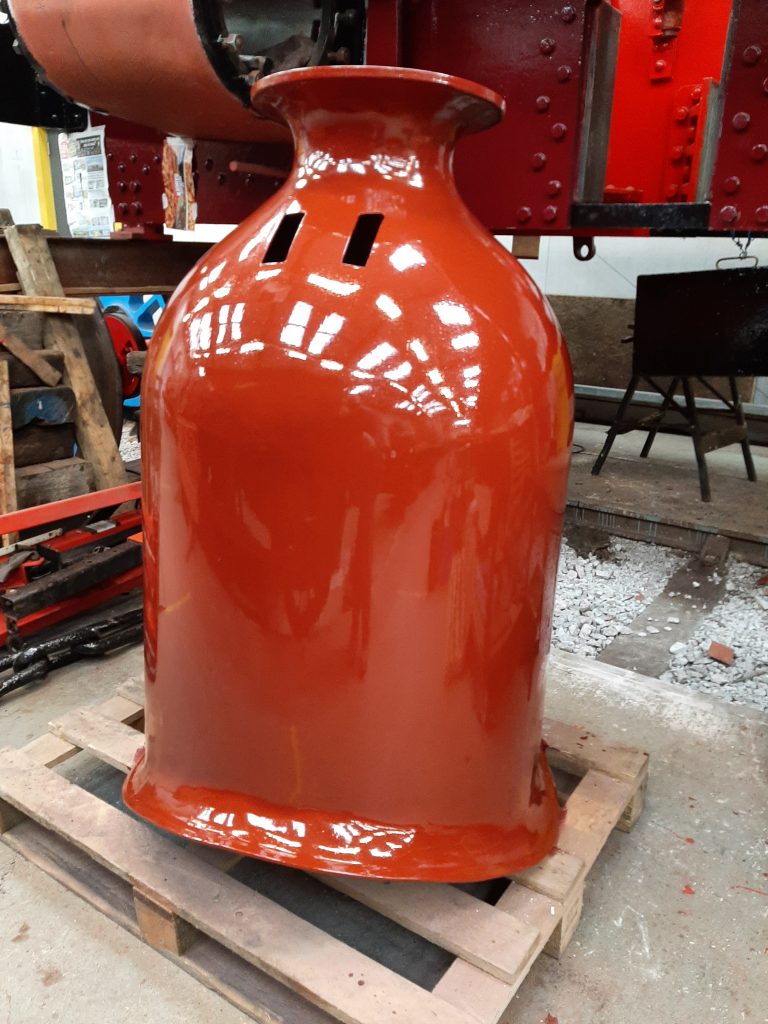 Tim has again been busy with the paintbrush and the paintwork on the dome cover has been refreshed. We are now ready to lift the cab spectacle plate and the dome cover into place using the Ribble Rail hi-ab when a date can be arranged.
Elsewhere, Ade has again been busy drilling out rivets in Caliban's smokebox and Keith has been continuing his work on Wootton Hall.