Just like the dustbin collections, the blog has been delayed this week by a day owing to the Bank Holiday…
Alan, John H and Adrian appeared again last Wednesday to continue their good works on Caliban. Alan spent some time attending to the rusted areas on Caliban's cab.
John D started to compile his snagging list for the interior of the RMB and searched for various missing bits of wood to complete repairs.
He then joined Tim on Friday to complete the rub down on the east facing wall of the new cabin and to apply a layer of dark grey undercoat.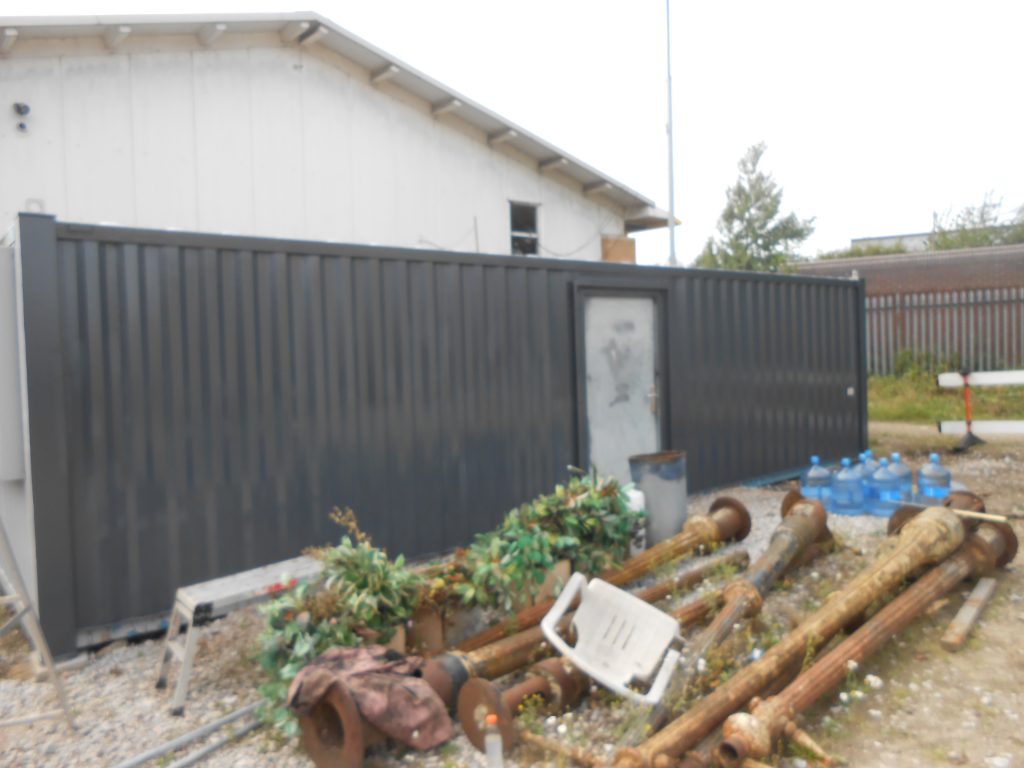 It is hoped to be able to put on the top coat this next Wednesday, which should match the RMB's roof colour. David came in on Saturday to clear away the stones and earth from around the bottom of the cabin to allow access.
Mike and Paul fitted extracted some stubborn broken screws from the servery area foot rest and then fitted it along with the table. It's all beginning to look very smart.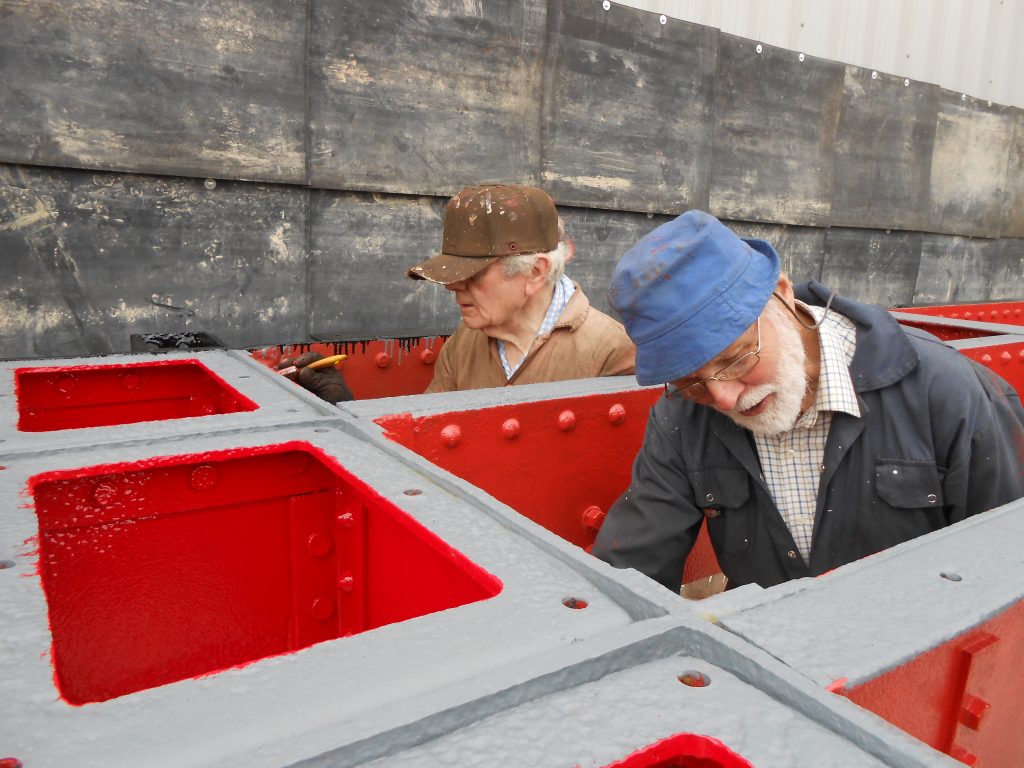 Fred and Roger have been hard at it with paint brushes again on the tender frames.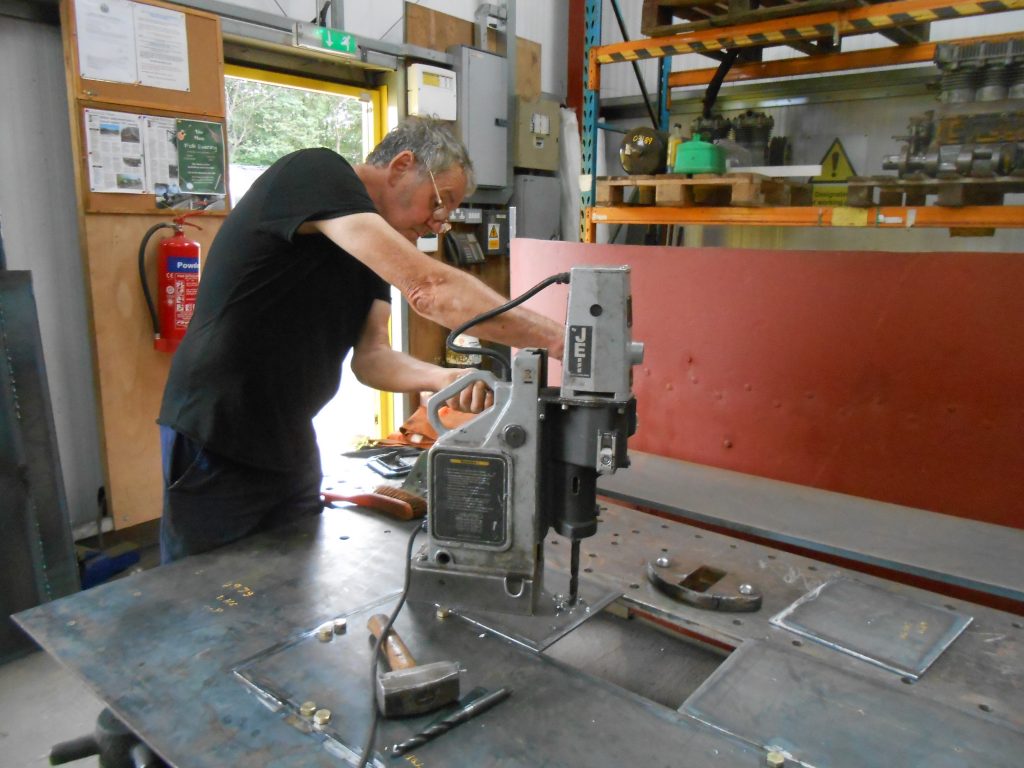 Keith, meanwhile has been drilling more holes in the new running plate for Wootton Hall.
The 14 month boiler certificate for 5643 has now expired so Keith is looking to form a working party for next weekend to start on the necessary work to enable it to gain a new certificate. Please let Keith know if you are available to lend a hand.
Andrew Furness and Derek Milby visited Preston last Saturday and Andrew donated a new petrol driven pressure washer that should be very useful.
Finally, Alan and Alison have gone off on a short break to Cromer and called in at Shackerstone on Sunday for a ride behind Cumbria.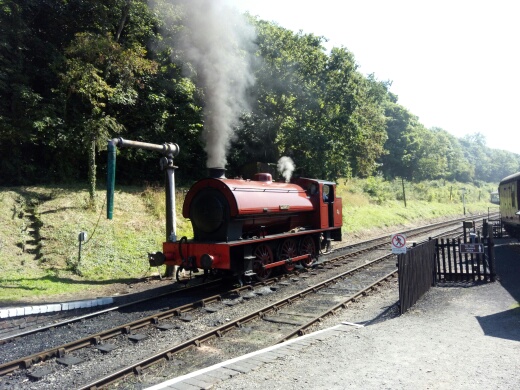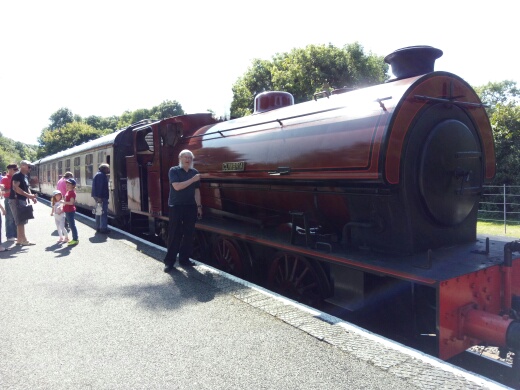 They also visited Rocks by Rail for a ride in the FRT's LMS brake van.