This week we focus on Furness Railway No. 20 as its lengthy overhaul progresses towards a conclusion.
On Tuesday, the loco received its final formal cold inspection by the boiler surveyor when it was deemed to be ready for a steam test.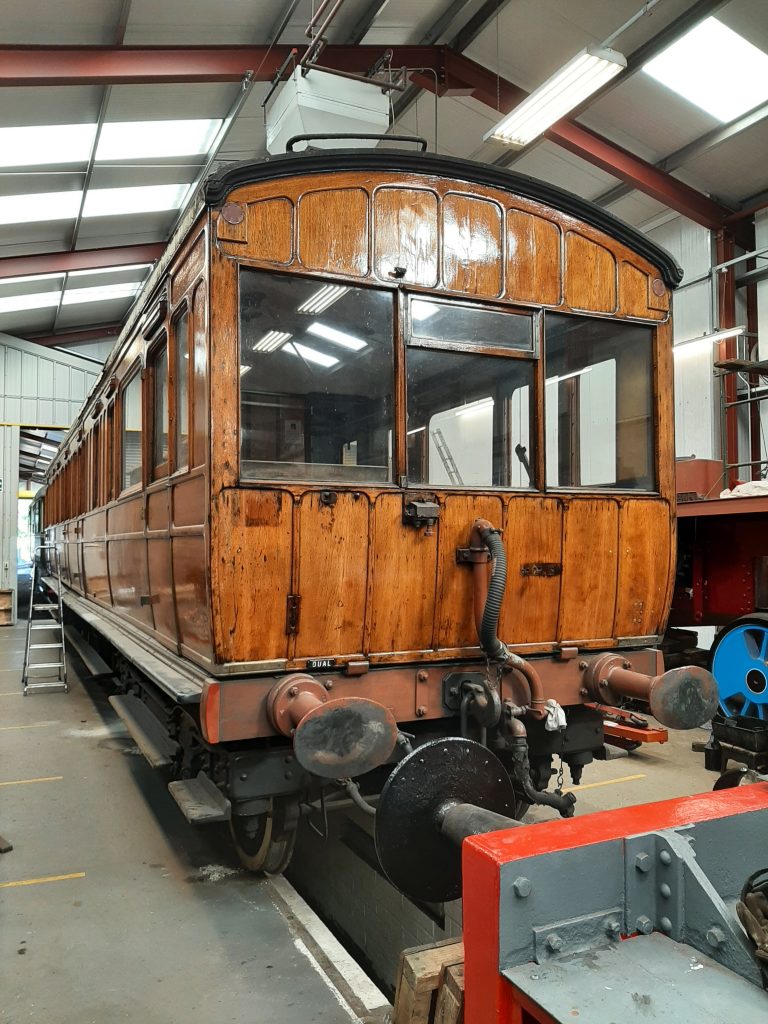 With Adrian available on Wednesday, it was sensible to conduct a shunt of the FRT shed which saw FR 20 moved off the pit to be replaced by Great Eastern Railway Royal Saloon No. 5.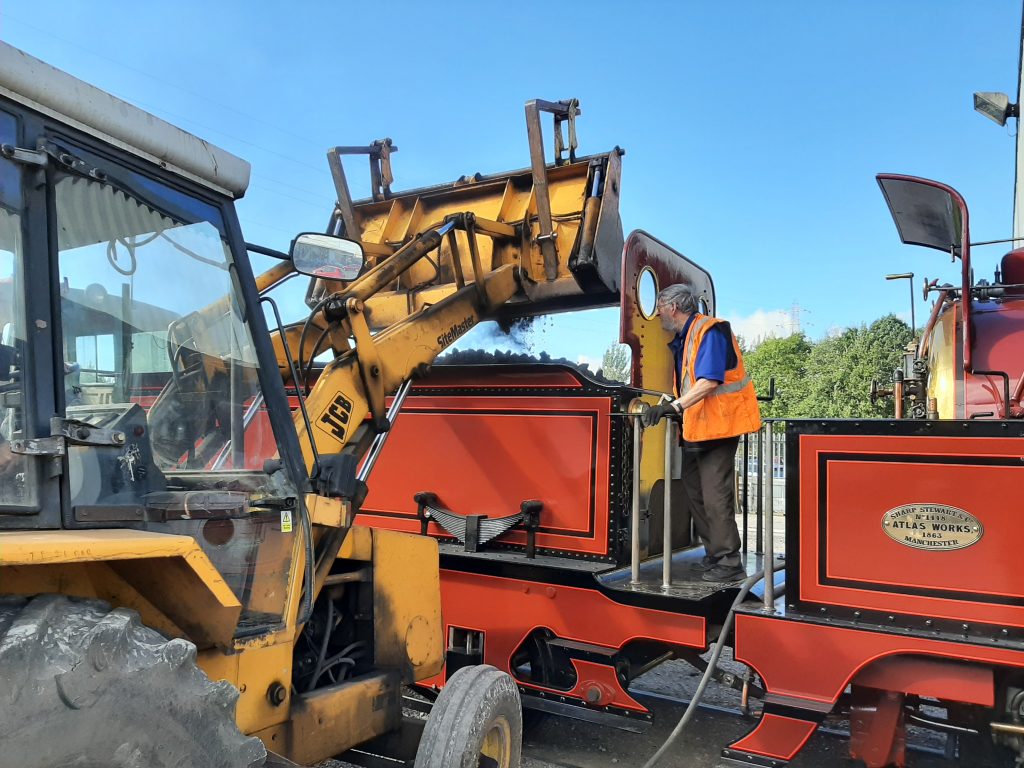 Once the remaining washout plugs and mudhole doors had been fitted to the firebox, FR 20 was sent around to the running shed for the tender to be filled with coal and the boiler with water.
There was then a trip to the water tower to fill the tender tank with water before the loco was returned to the front of the FRT shed. Most of Friday was spent on finishing jobs in the smokebox.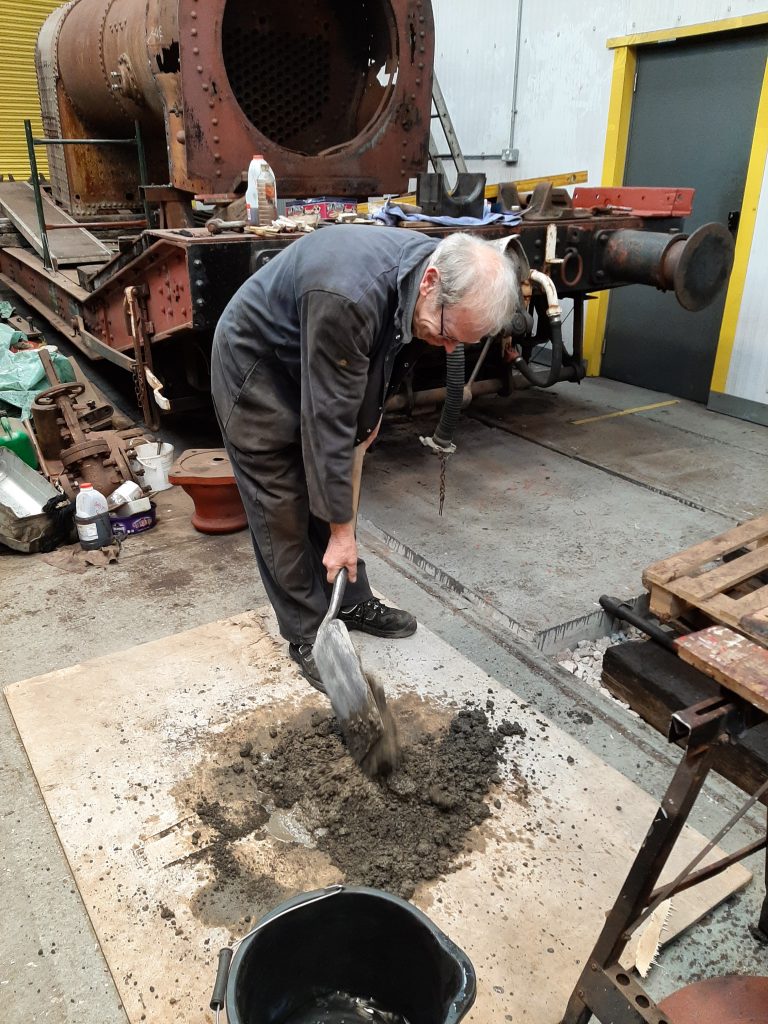 First the blast pipe was lifted and fitted before John Dixon mixed some refractory concrete to seal the base of the smokebox.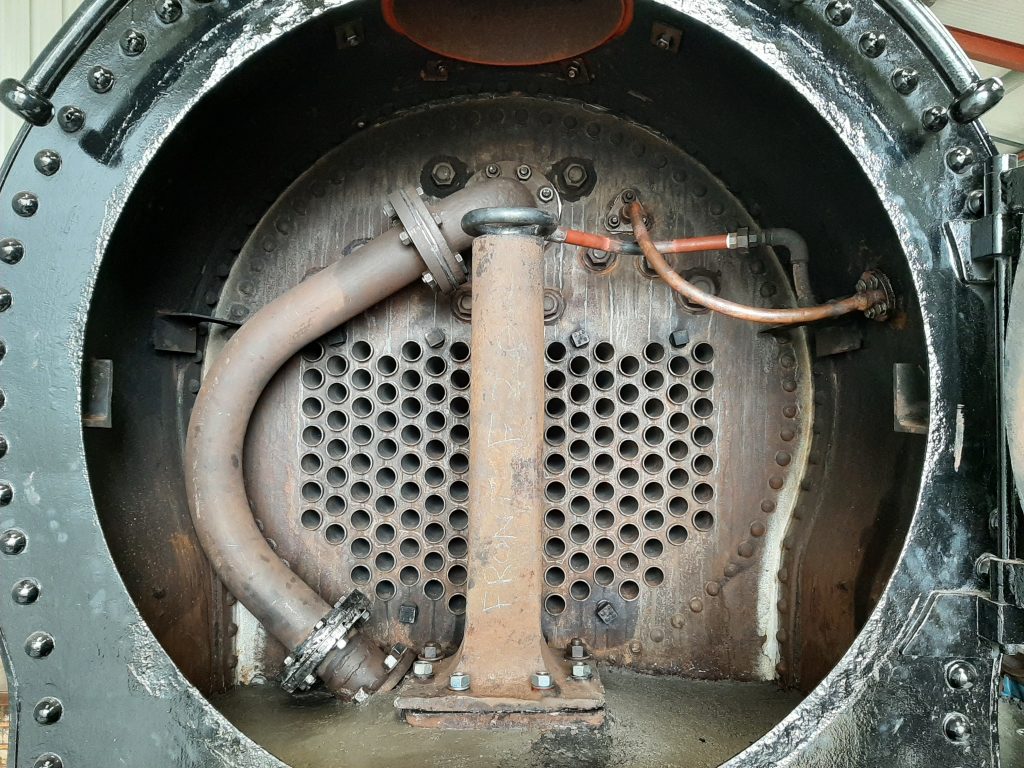 Finally, the new blower pipe was then fitted.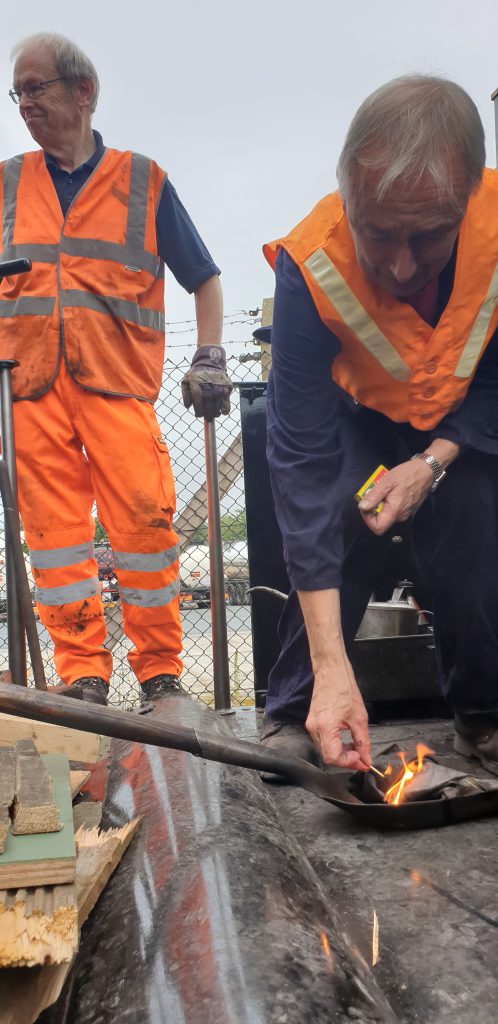 Saturday morning saw the engine pulled out of the shed by Hawthorn Leslie 0-6-0ST Linda, prior to the first train of the RSR's weekend Steam Gala. It was at this point that no one could come up with any more jobs that needed to be done and, at 10.12,  Tim duly struck a match to start the process of raising steam.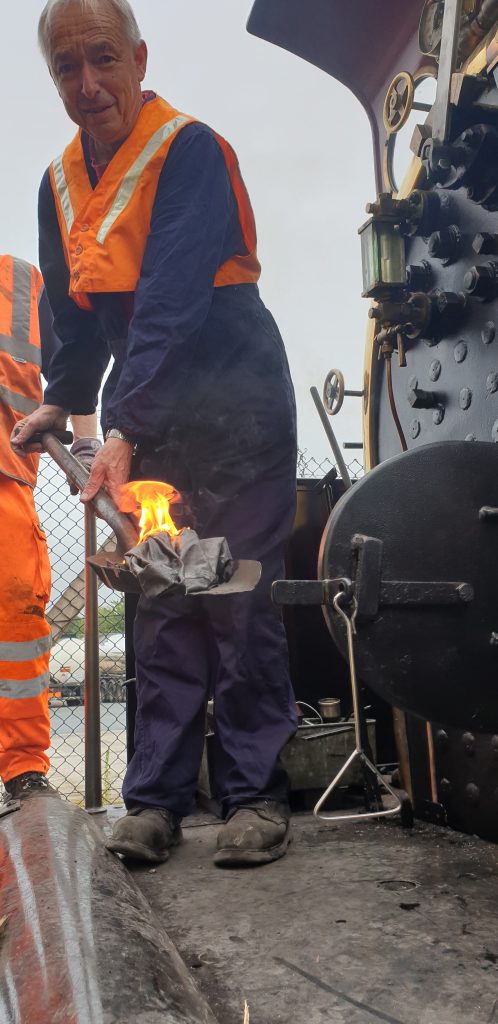 Plenty of time was spent in slowly warming the boiler, the fire being very gradually built up and spread around the firebox. Meanwhile Tim conducted a few tours of the FRT shed for those visitors to the RSR Gala who wanted a closer look at FR 20 and to view progress on Wootton Hall and Caliban.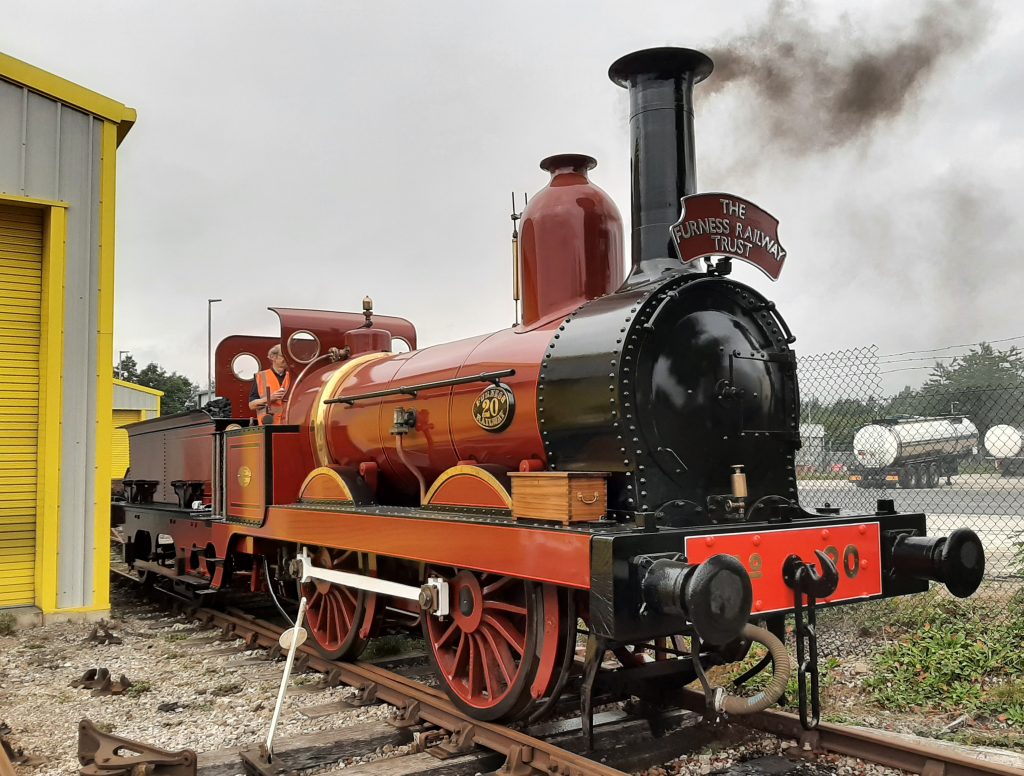 By late afternoon both of FR 20's injectors had been tested and the safety valves adjusted.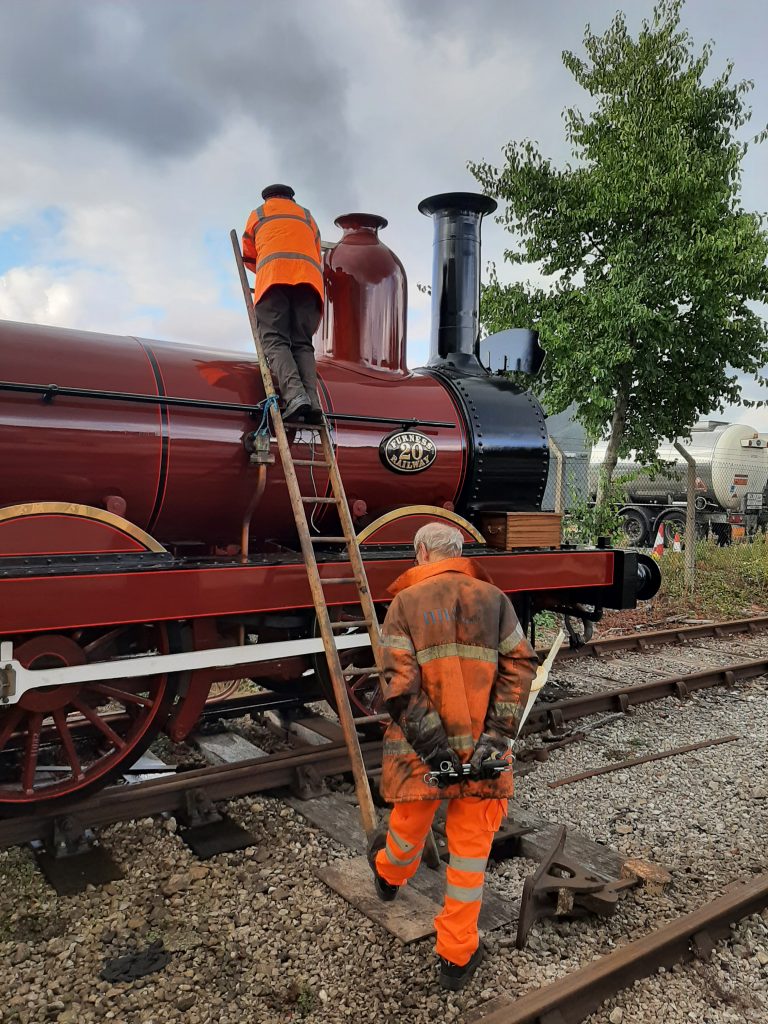 Time then to reverse FR 20 back into the shed and close the doors.
Sunday morning saw John Dixon, Alan and Tim reconvene to undertake some fettling jobs, including the fitting of a couple of new joints on the right hand injector delivery pipe, before raising steam once again. The remedial works appeared to be successful and, after a gentle trip up and down the yard, FR 20 was duly viewed as being ready for a formal 'in steam' inspection by the boiler surveyor.
A final reminder now that the Annual General Meeting of the Furness Railway Trust will take place in the FRT shed tomorrow night, Tuesday, at 7.30 pm. We have been promised cake once the contents of the Trustees' Annual Report and Accounts have been digested and approved!