Members should by now have received the latest edition of The Iron Horse along with the Trustees' report and Accounts for 2016 and an invitation to attend the forthcoming AGM on the evening of the 11th July. Let us know if by chance there has been a hitch in the despatch system for your documents.
John was away visiting a carriage on another railway (is there no limit to his love of carriages?!) last Wednesday and Adrian was tied up with work, so we could all breathe without ear defenders and dust masks!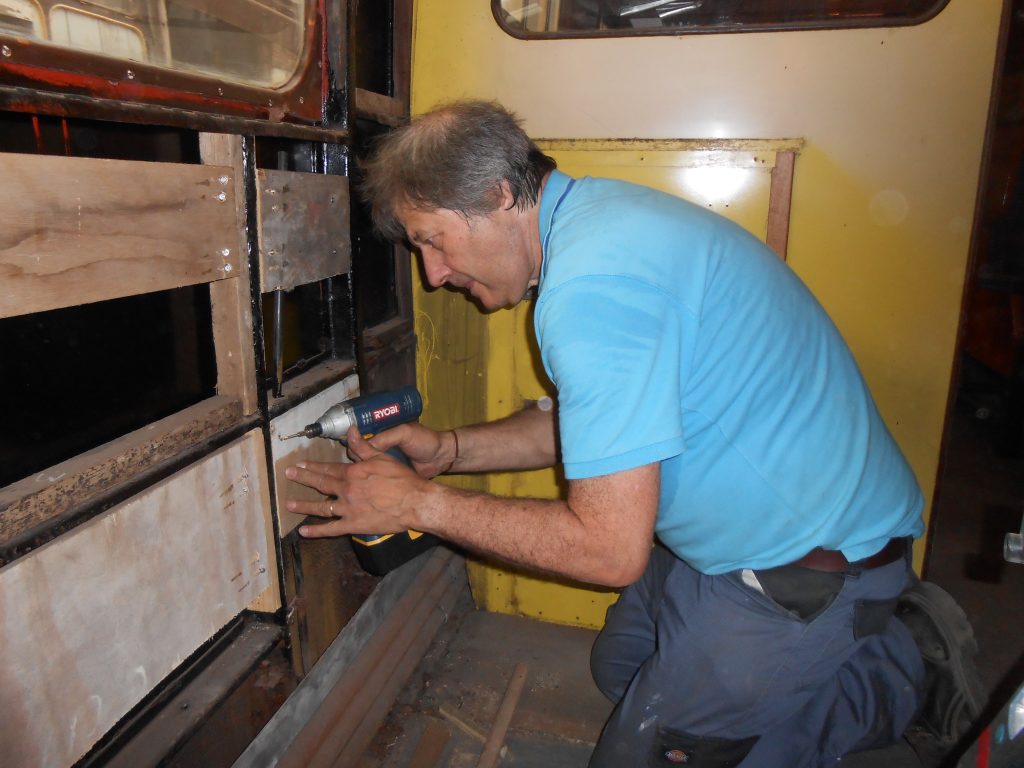 Mike and Tim continued on the job of piecing together panelling and wood for the servery area of the RMB. All a bit confusing as they have found some bits of window frame which don't seem to have a home! However, there is a plan to get more of the jigsaw back in place this next Wednesday and it won't be too long before it will be time to lay some lino.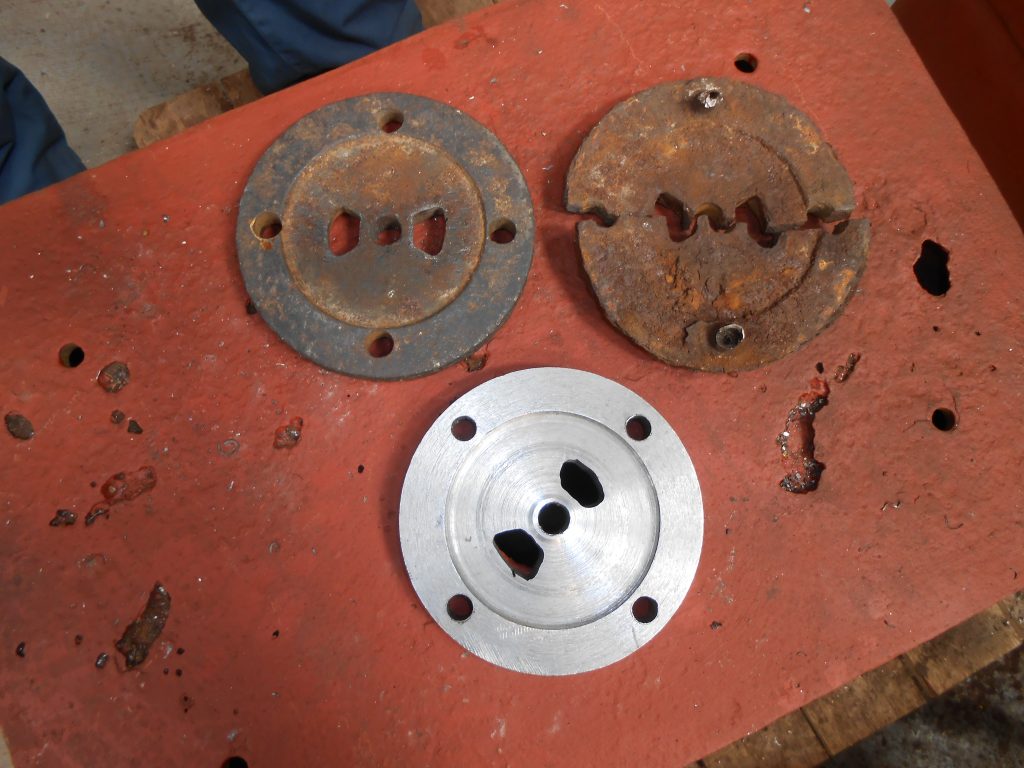 Absent from the blog for a few weeks have been reports of Howard breaking bits of Caliban's sanding gear. Just for once we have a photo of a new component (which Howard has made) alongside its mate and the broken piece.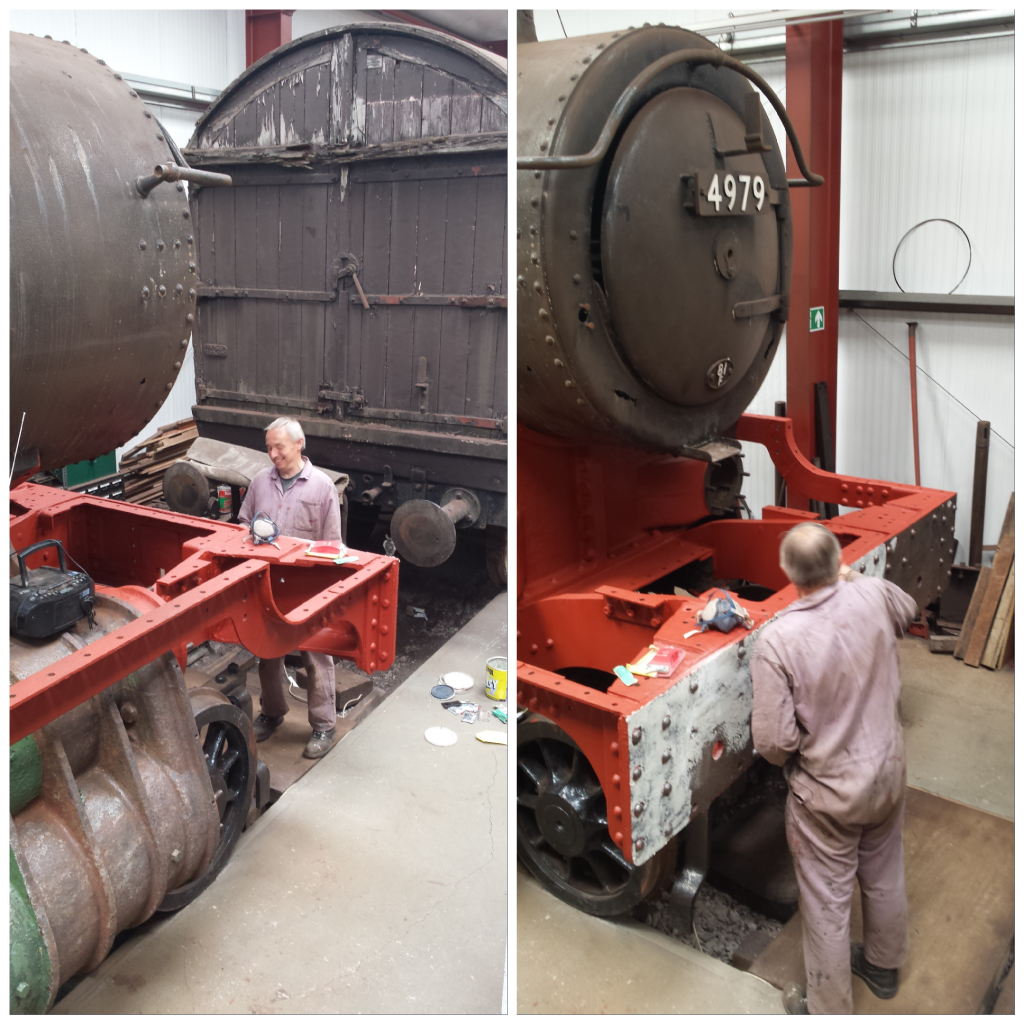 Further red oxide has been applied to the front frames of Wootton Hall and Tim has taken some time out from the RMB to start applying a layer of filler on the front buffer beam to cover up dimples in the metalwork caused by corrosion over the years. Keith has been busy with some of the new copper tube for the lubrication runs and it is planned to have a photo of some of this work in a future blog. Meanwhile, on a slightly smaller loco, Anthony Jolly reappeared on Wednesday after the birth of his daughter to recommence work on Fluff.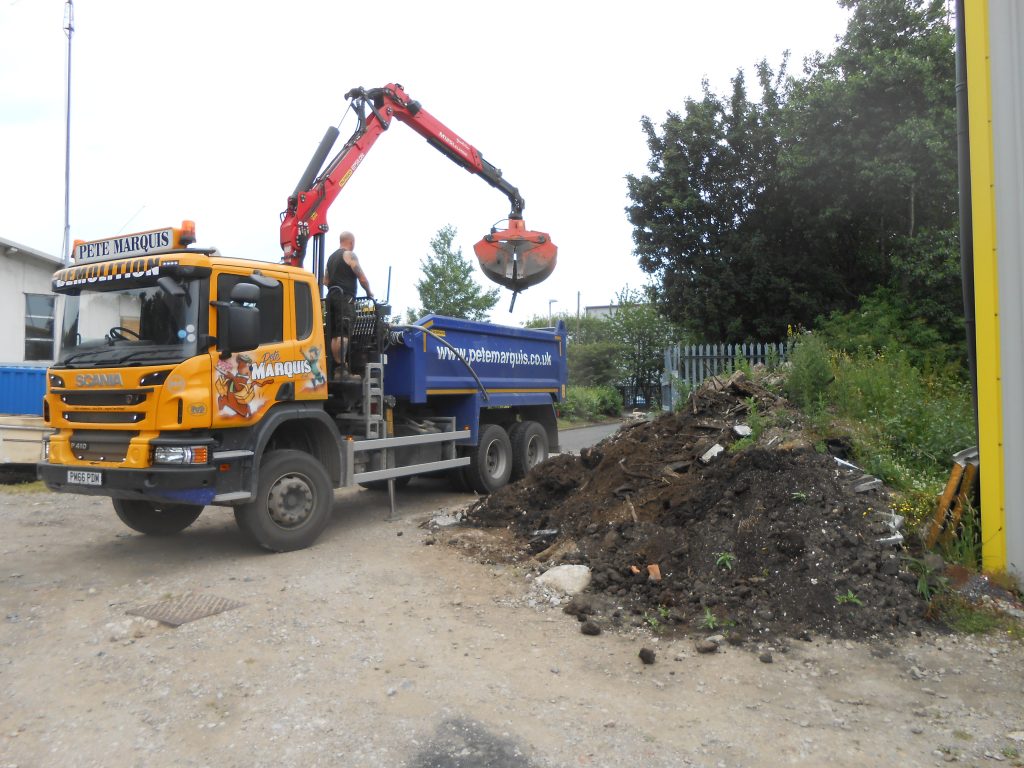 Outside the shed, a Pete Marquis lorry has been steadily removing the large pile of spoil where the future FRT mess hut is to be sited. But we are told that even more spoil might land there before the mess hut can appear…!
The weekend saw some of our members in action in different locations.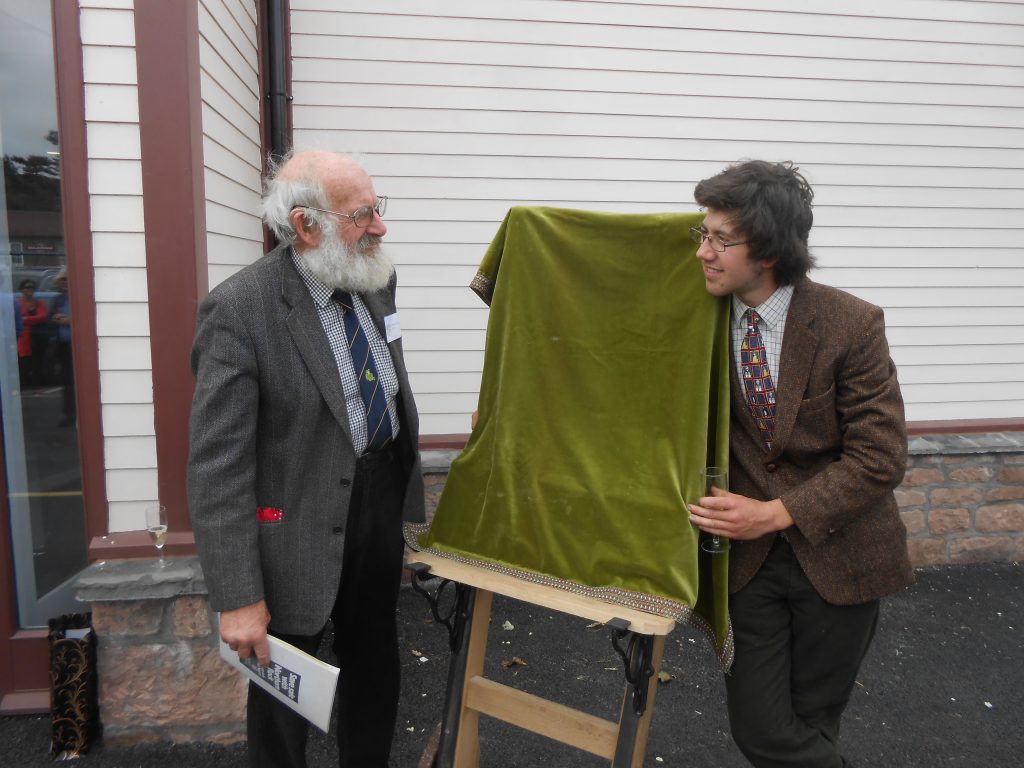 Trustee Peter van Zeller and member Dickon Chaplin-Brice are seen here on Saturday with the soon to be unveiled plaque to mark the re-opening of the railway museum at Ravenglass.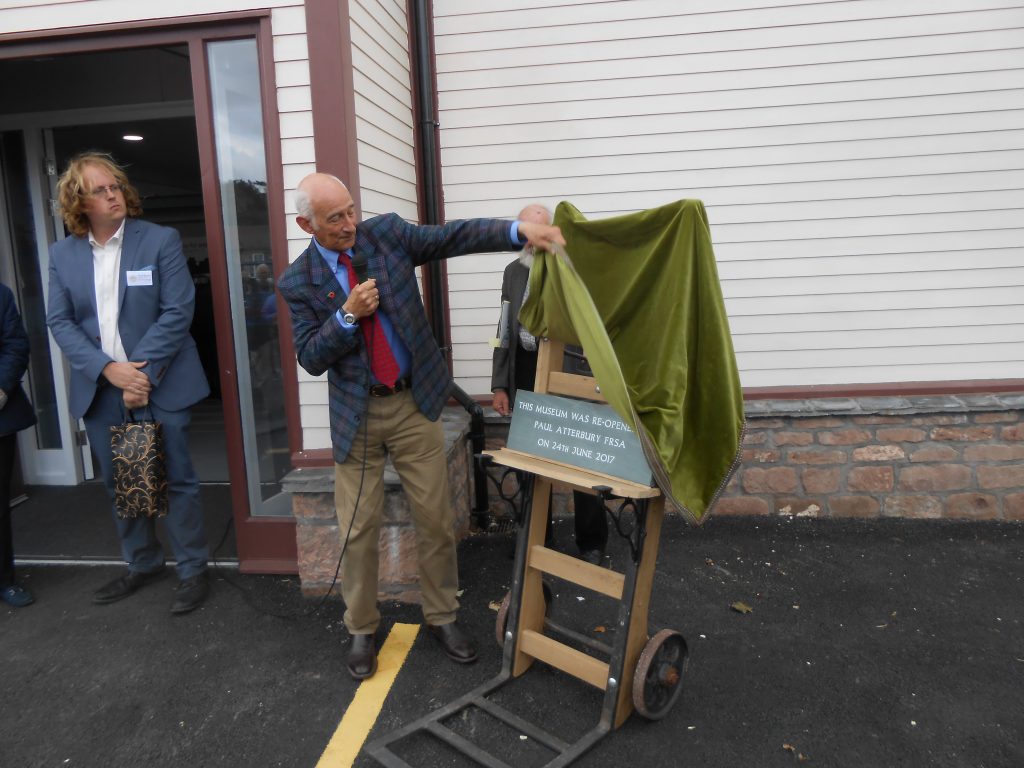 The official opening was performed by Antiques Roadshow expert and railway author Paul Atterbury prior to a buffet lunch and a return trip to Dalegarth behind River Irt. The special was, incidentally, driven by David Moseley who was responsible for the manufacture of FR 20's new chimney back in 1998.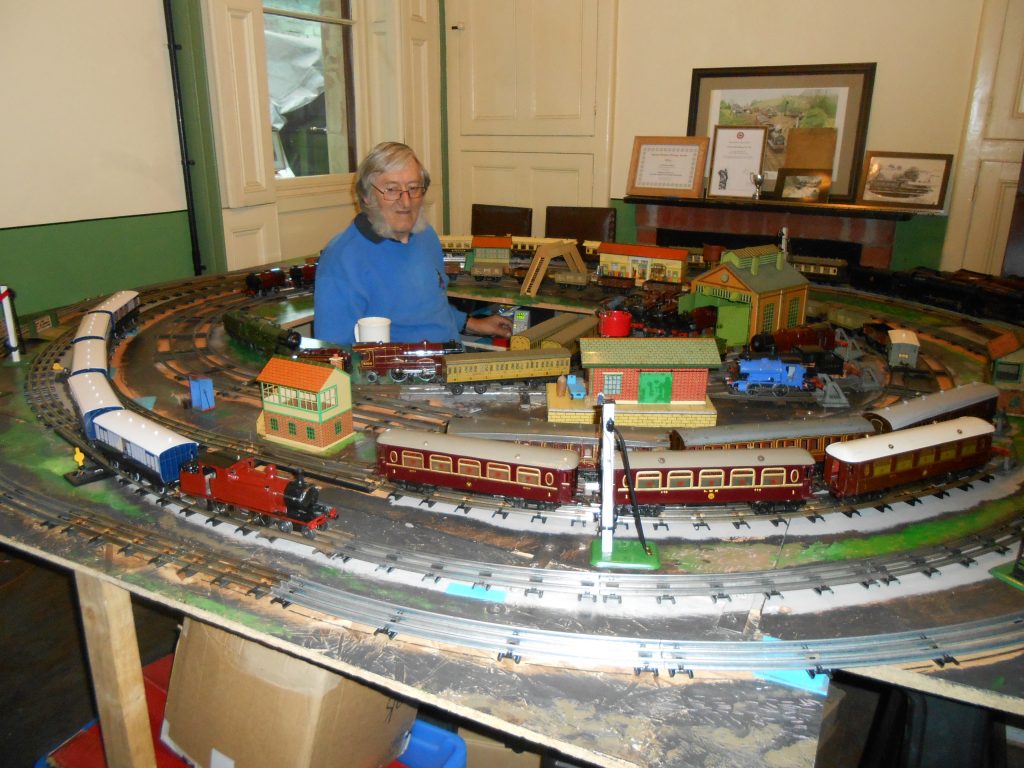 Alan and Alison were to be found at the preserved Kirby Stephen East Station on the Stainmore Railway which was holding a model railway event on Saturday and Sunday. As can be seen from the photo, Alan was in his element in the Station Master's office where he was able to display his tinplate 'o' gauge railway in public for the first time. Appropriately, a Furness Railway train of six-wheeled coaches can be seen rounding the bend on the left hand side of the picture.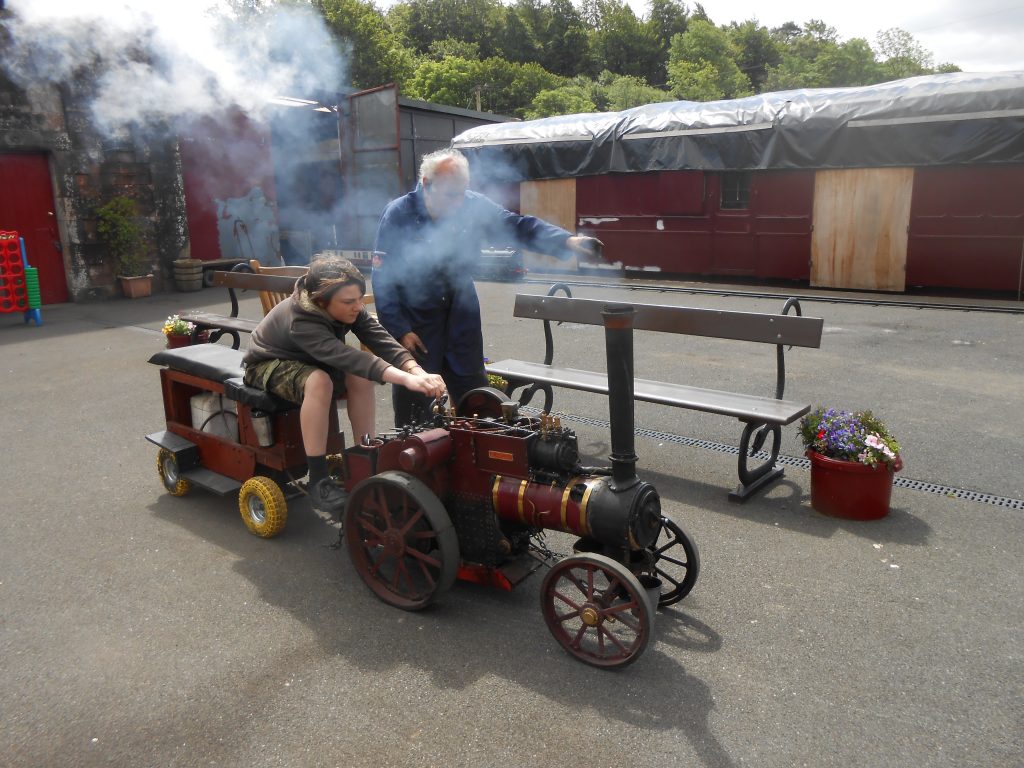 Alison occupied herself with the sales stand whilst young Matthew tried his hand at driving a traction engine!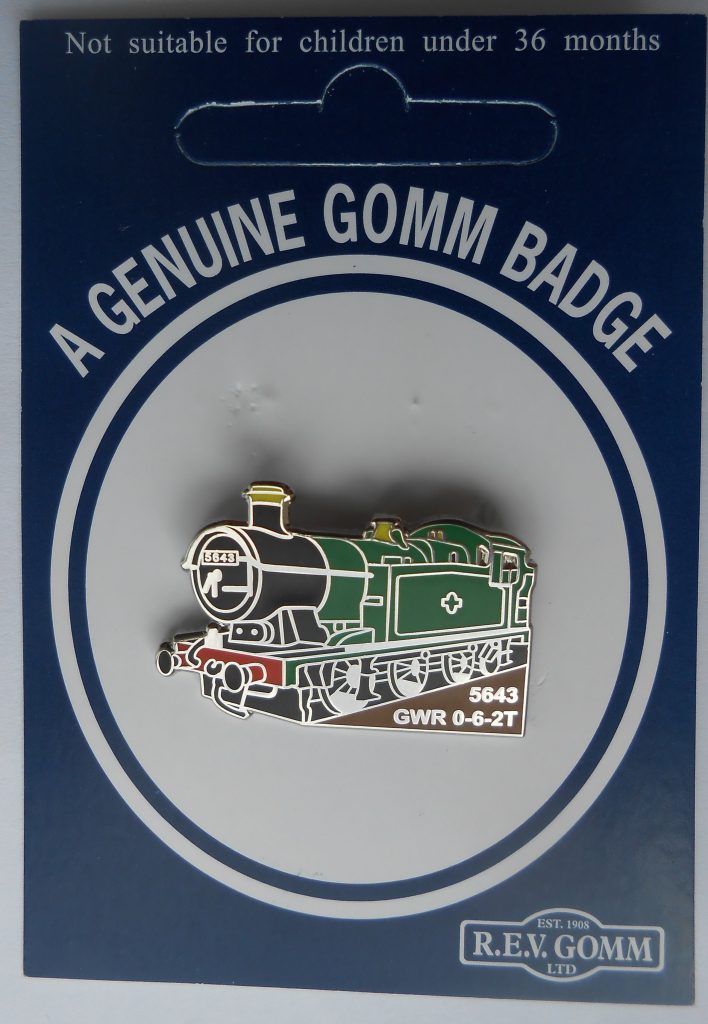 And finally, whilst on the subject of the sales stand, Alison now has a splendid badge of 5643 which can be seen here. They are available at £3.95 each.