We start with the news that FR 20's boiler was successfully lifted out of the frames at Preston on Saturday afternoon. John Dixon, Ade and Tim had spent time on Wednesday clearing the chosen weltrol wagon of springs and other miscellaneous items and then loading old sleepers which would support the boiler when loaded. The threesome returned on Saturday when rail entry to the workshop was easier with the service rake of coaches absent and in use.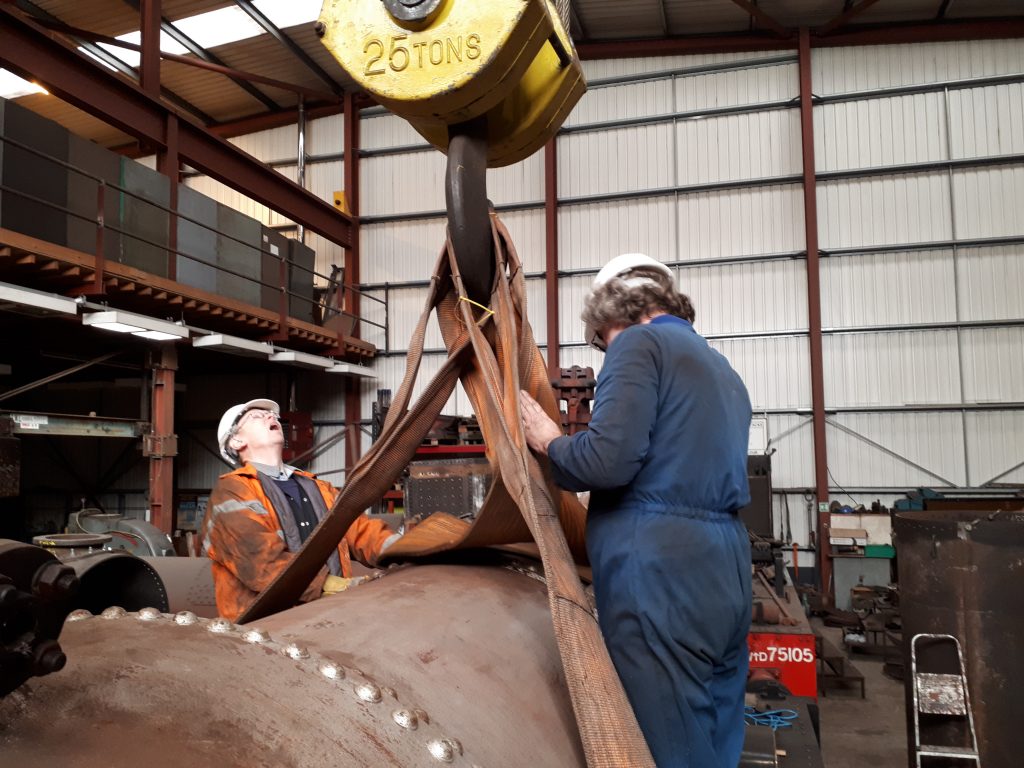 Andy Murphy offered to operate the crane and, after fitting the lifting straps a few test lifts were made to adjust the positions after which a perfectly level lift was achieved.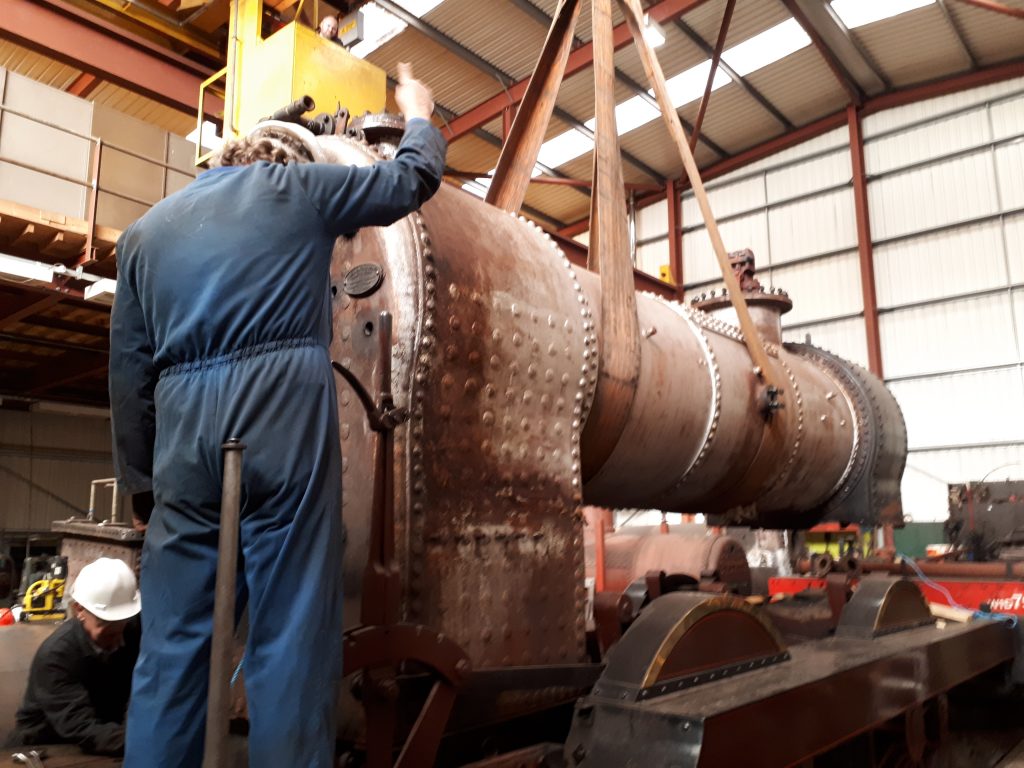 The boiler was turned around to enable easier extraction of the tubes when the weltrol is finally shunted into road two of the FRT shed.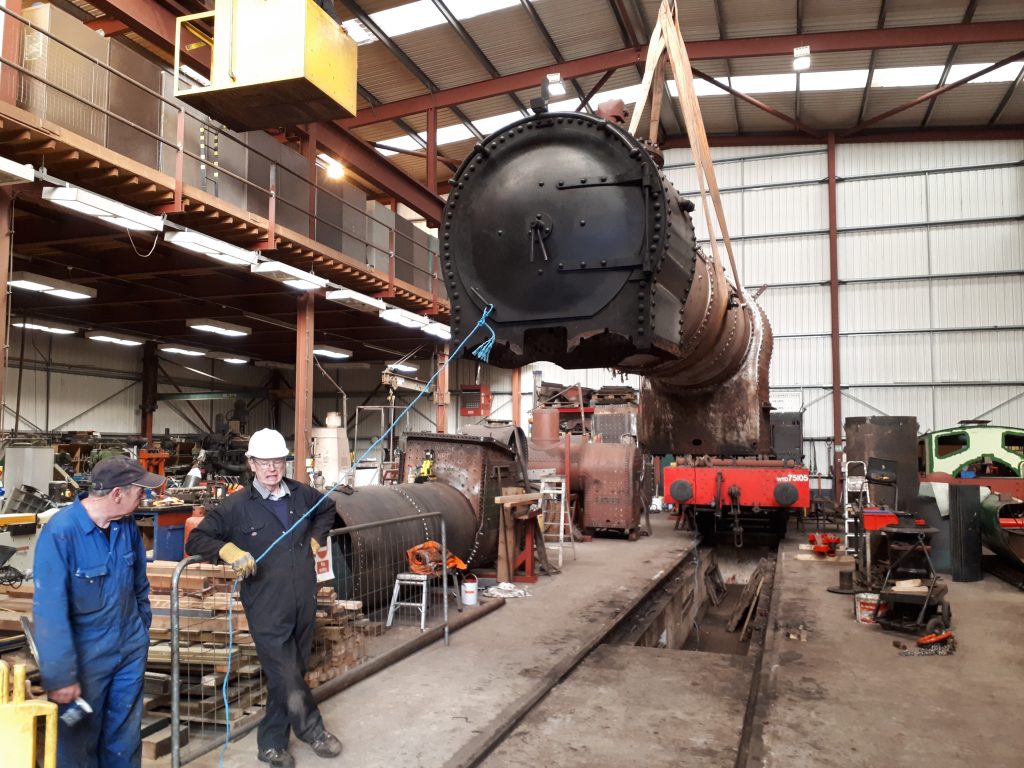 After some re-arrangement of the sleepers, the boiler was finally lowered on to the weltrol. A key milestone in the overhaul of FR 20 had been achieved.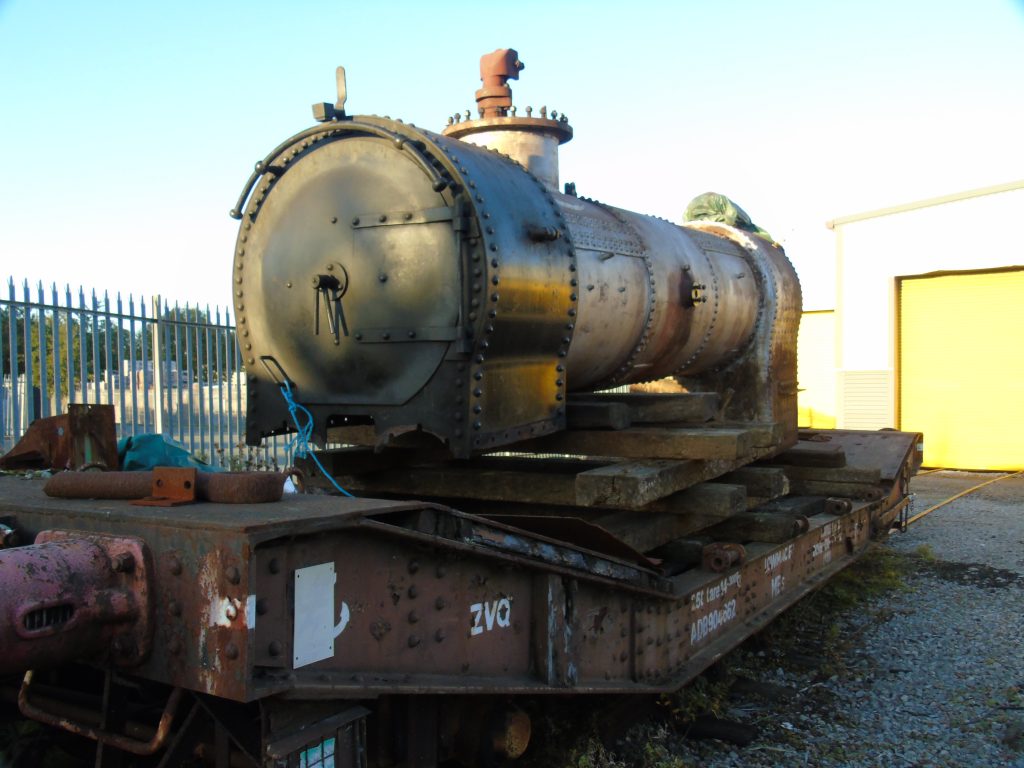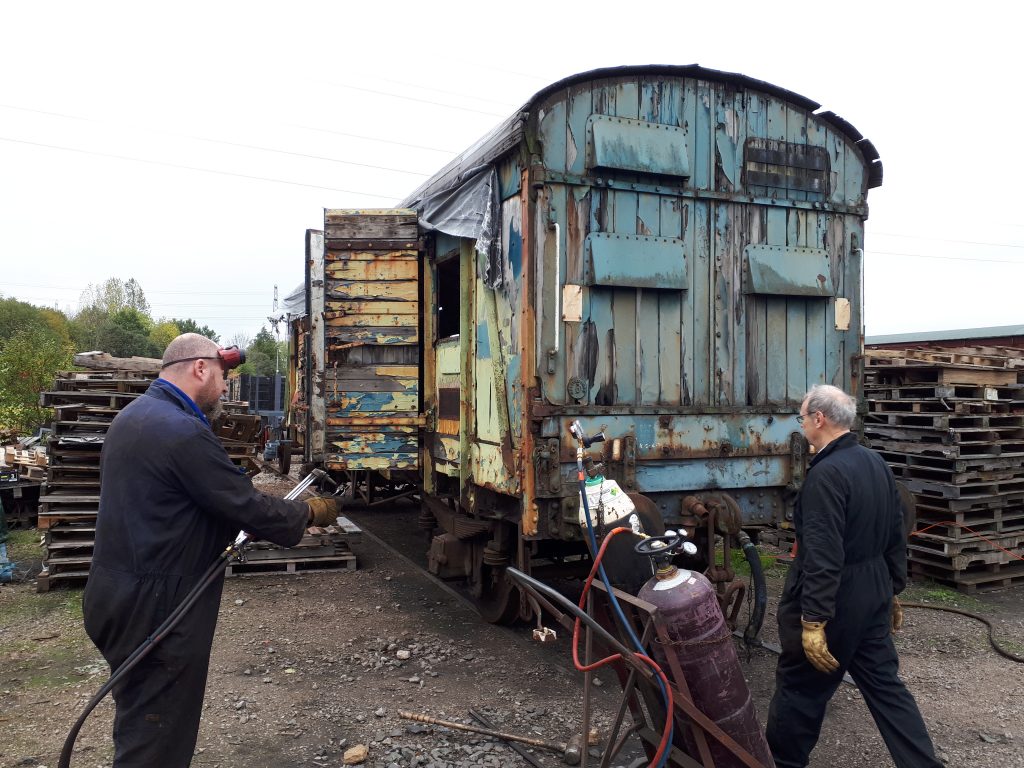 Wednesday saw the start of the removal of the body from the newly acquired PMV. Andy Murphy is seen here preparing to light the gas axe.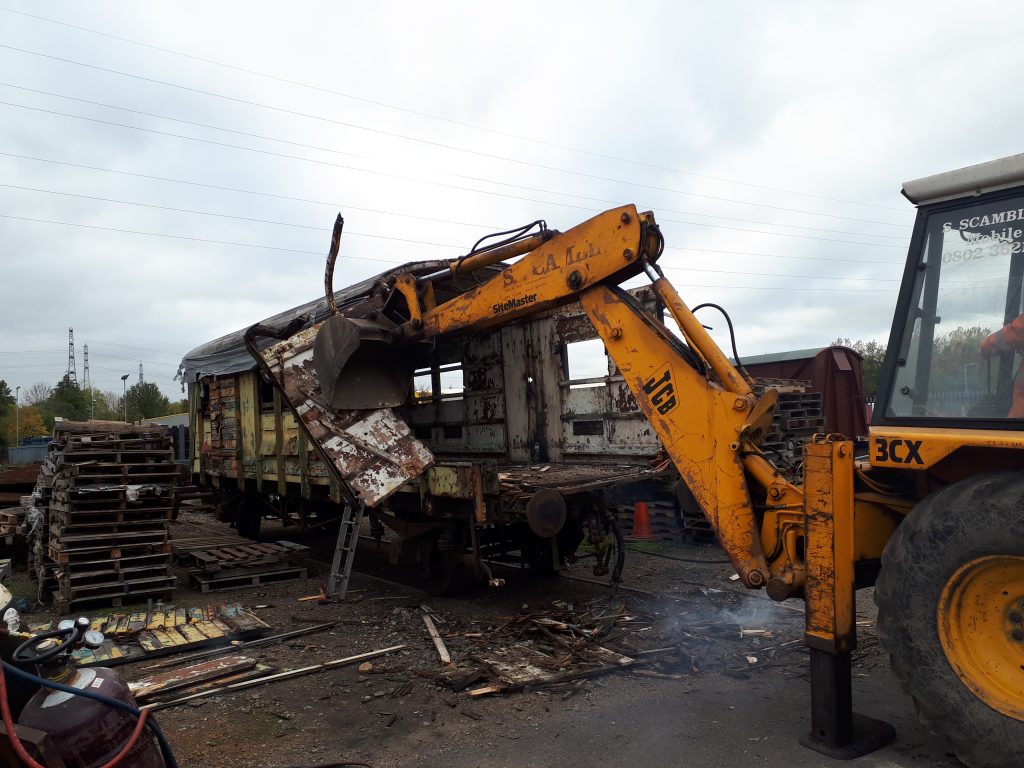 Once some of the stanchions had been cut through the JCB was brought in to pull the components apart.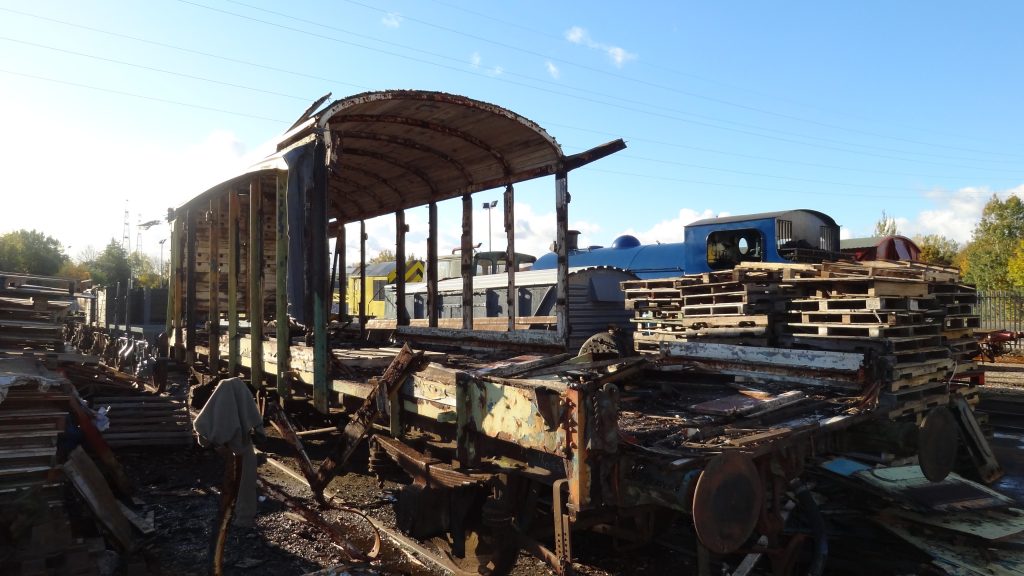 John Dixon and Chris Rycroft achieved some further destruction on Friday with a jig saw and, being the thrifty fellow that he is, John retrieved some of the wooden panelling for further use.
There was no riveting session on Wootton Hall's tender on Thursday owing to the indisposition of Matt Gervis. However, there has been good progress on painting the newly riveted front section of the frames.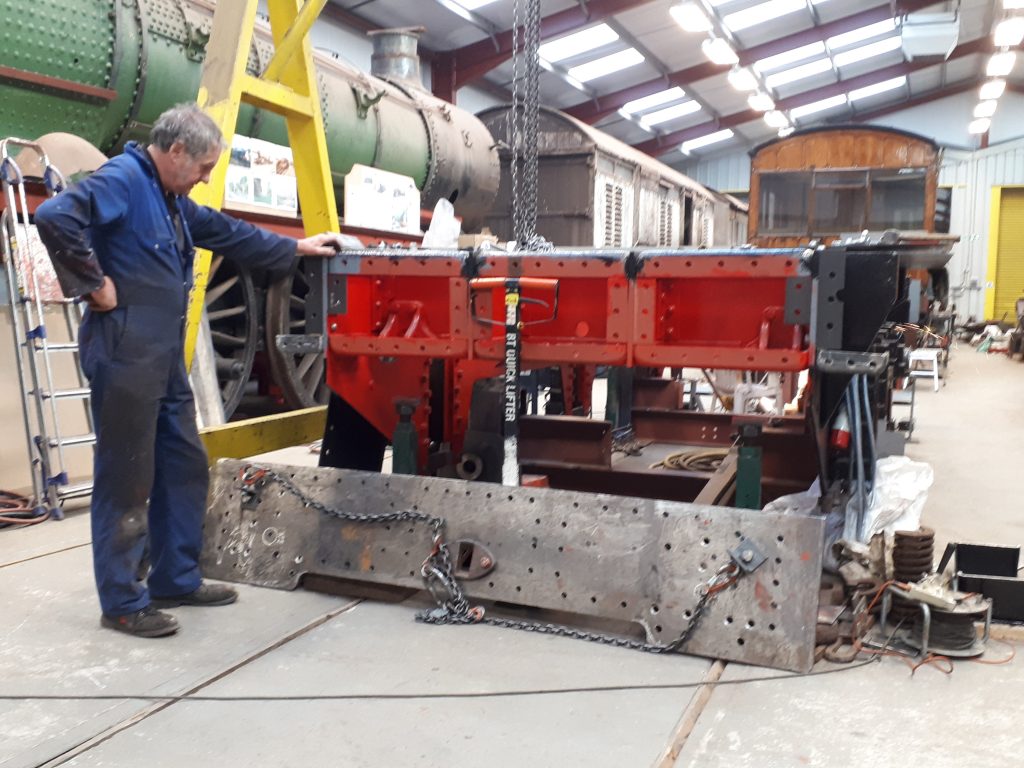 Keith is seen here with the rear buffer beam which is now ready for riveting into place.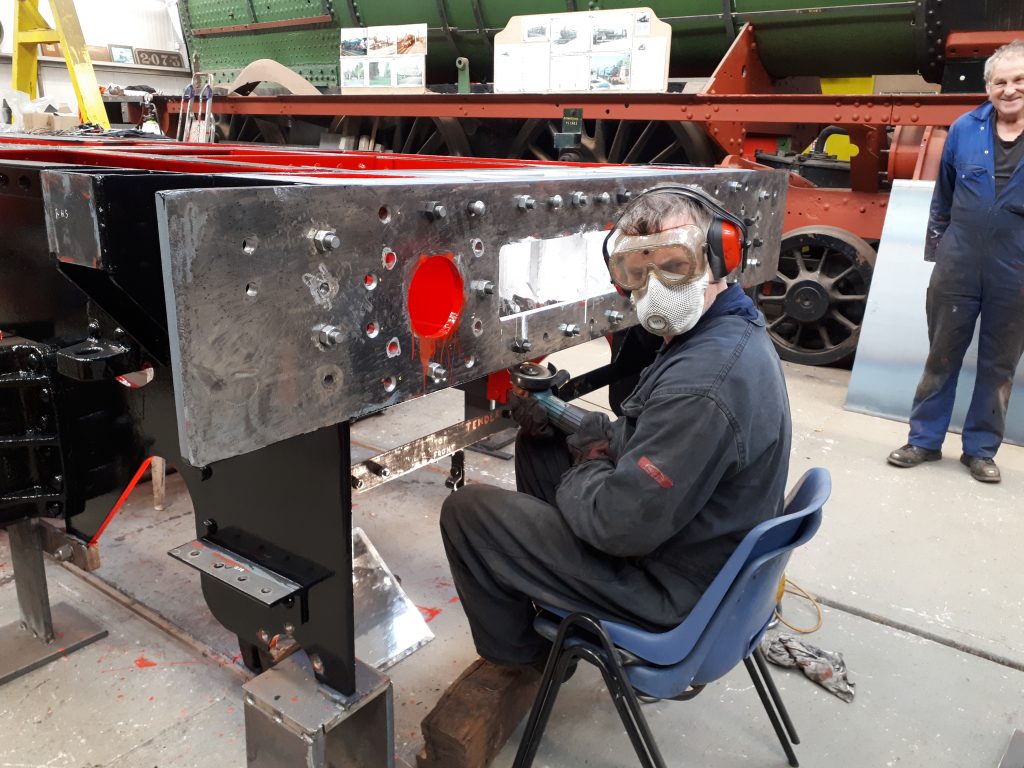 We had another 'Dr Who' invasion on Saturday, but this alien, named George, was happy to be put to productive work removing rivet heads.
There has been some further progress by Ade with the decoration of Caliban's frames.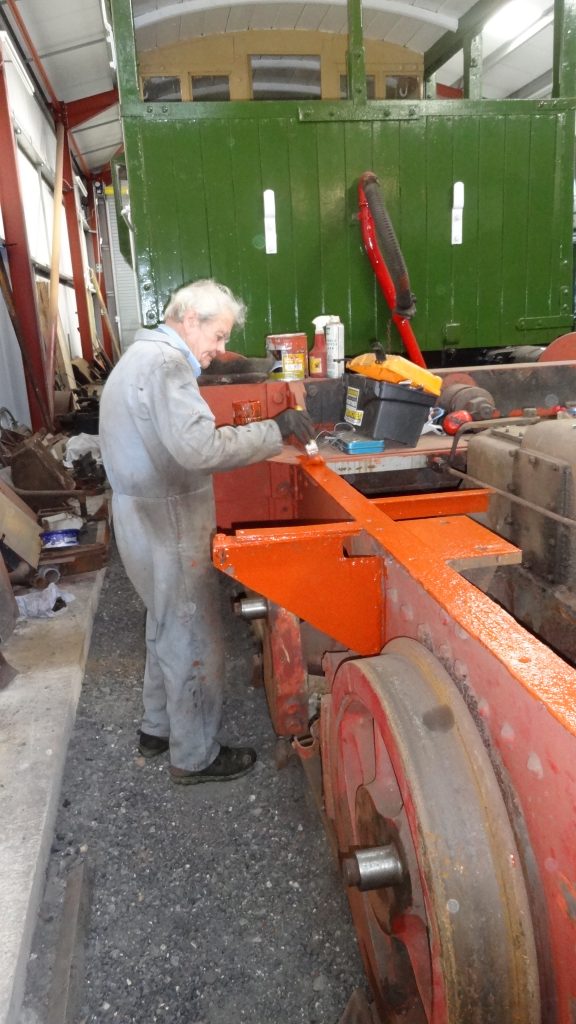 Fluff has received more attention from Howard, Alan Ogden and Fred, who applied some primer paint to the frames.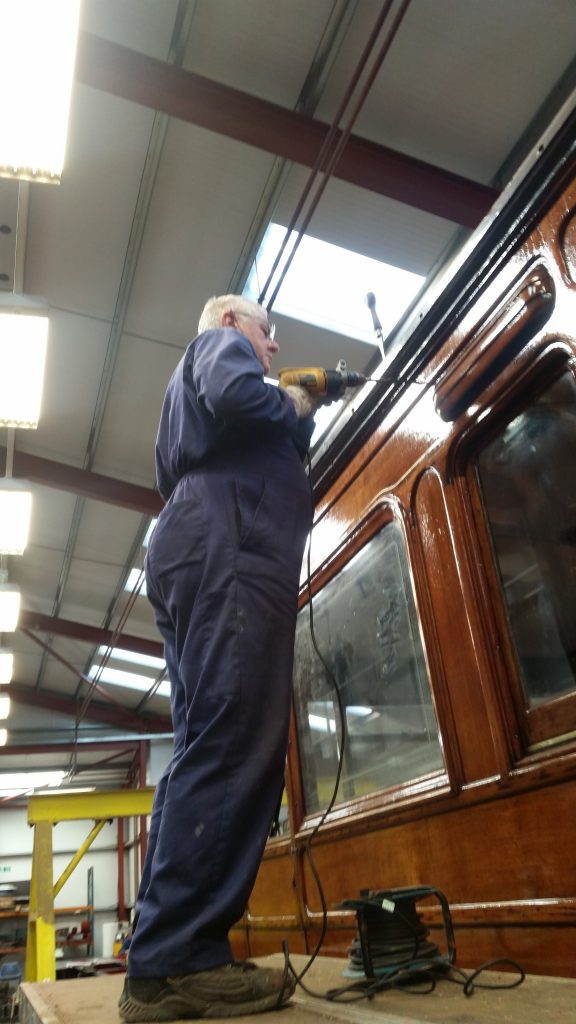 Some further progress as made on Friday by Mike and John Davis on removing the cantrails from GER Royal Saloon No. 5.
Finally, Alison and Alan appeared on Friday to set up the FRT sales stand which Alison staffed over the Spooky Trains weekend.