Phil Bell and John Davies have been making further progress with the fitting of Fluff's new cab roof. Keith has fabricated a steel bridging piece to go above the cab door which should enable the roof sheet to be pulled and held into place.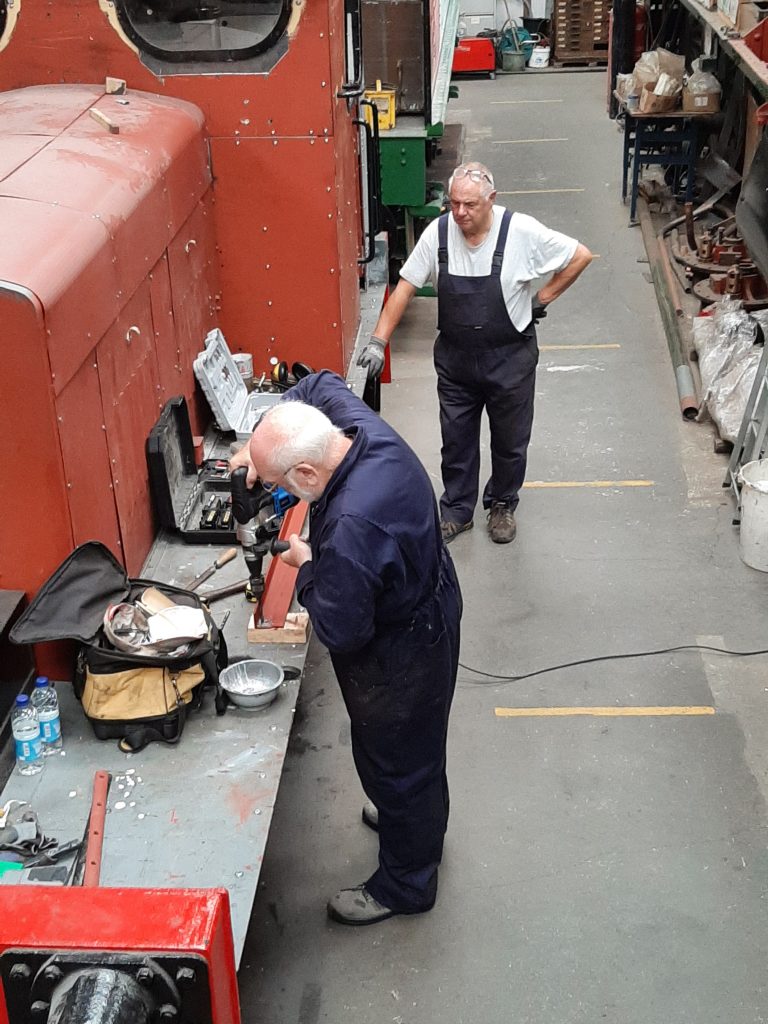 Phil is seen drilling fixing holes in the bridging piece, watched by John.
John Dixon and Tim managed to get the final coat of gloss white paint onto the roof of Great Eastern Railway Royal Saloon No. 5, despite the lingering heat from the day before.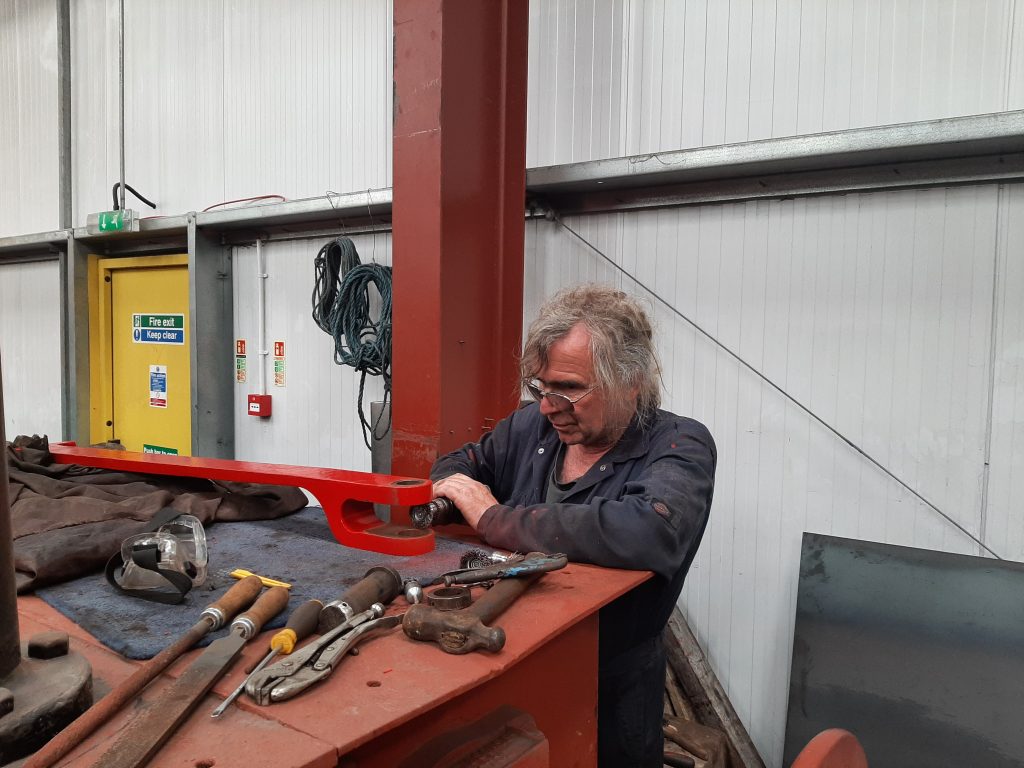 Ade has been busy readying the eccentric straps for fitting on Caliban.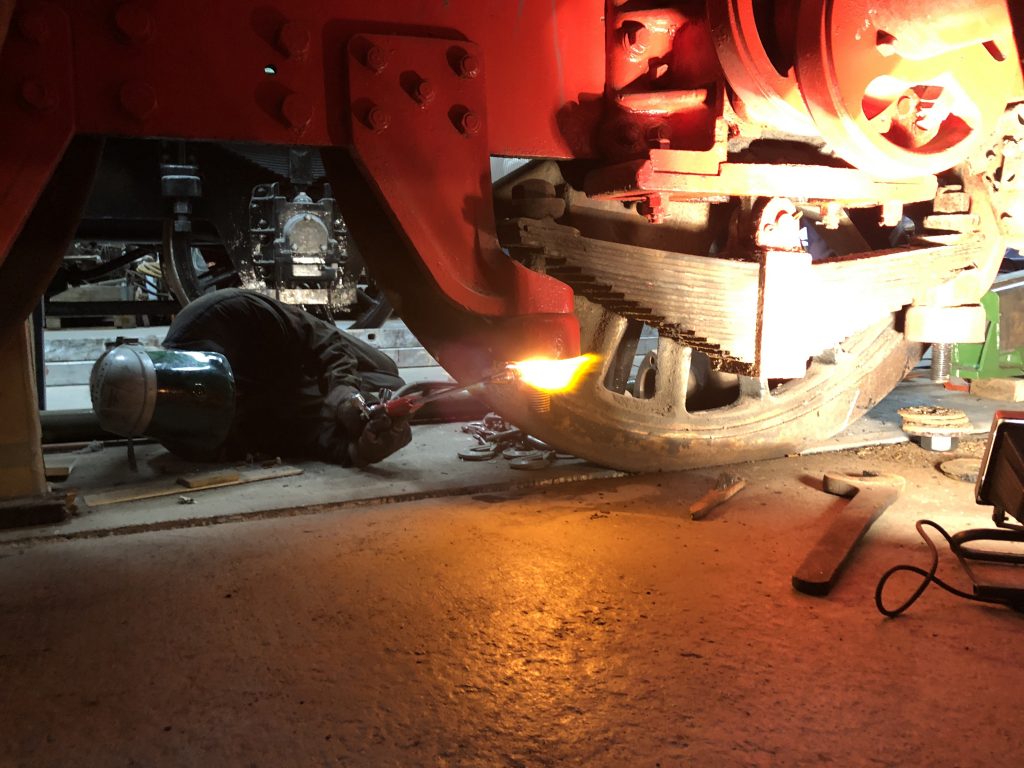 George appeared at Preston on Saturday and was given the task of removing the nuts and cups from Wootton Hall's spring hangers. The middle hangers proved particularly difficult and required the application of some heat and a sledge hammer to achieve success.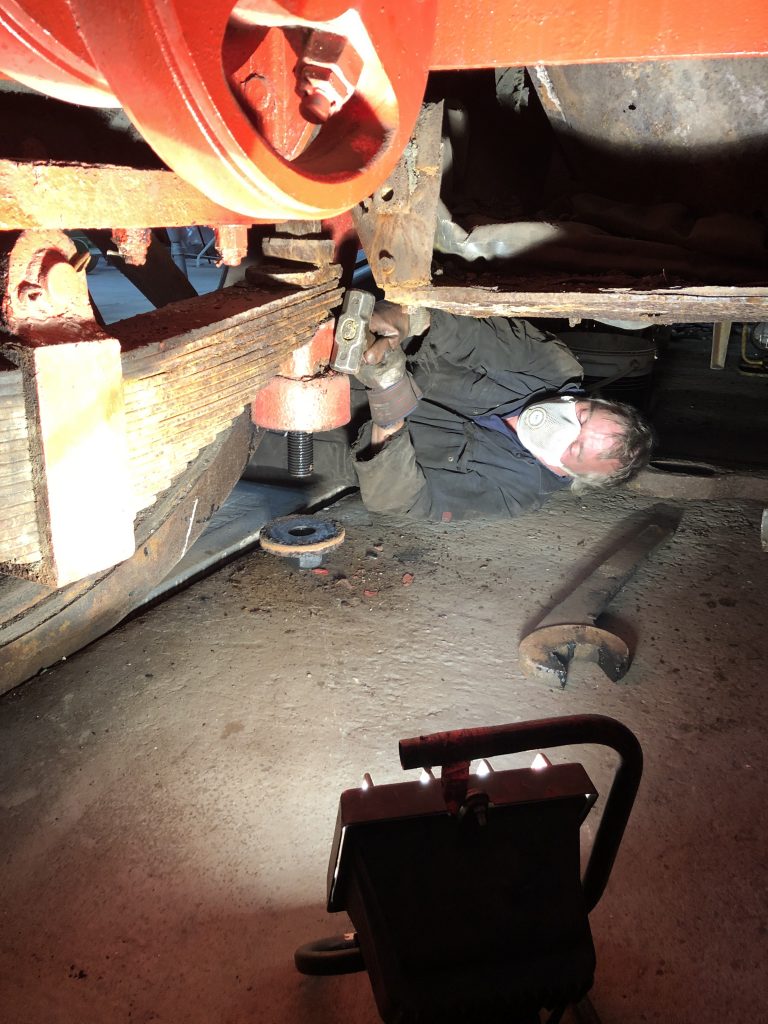 It must have been around sixty years since they were fitted.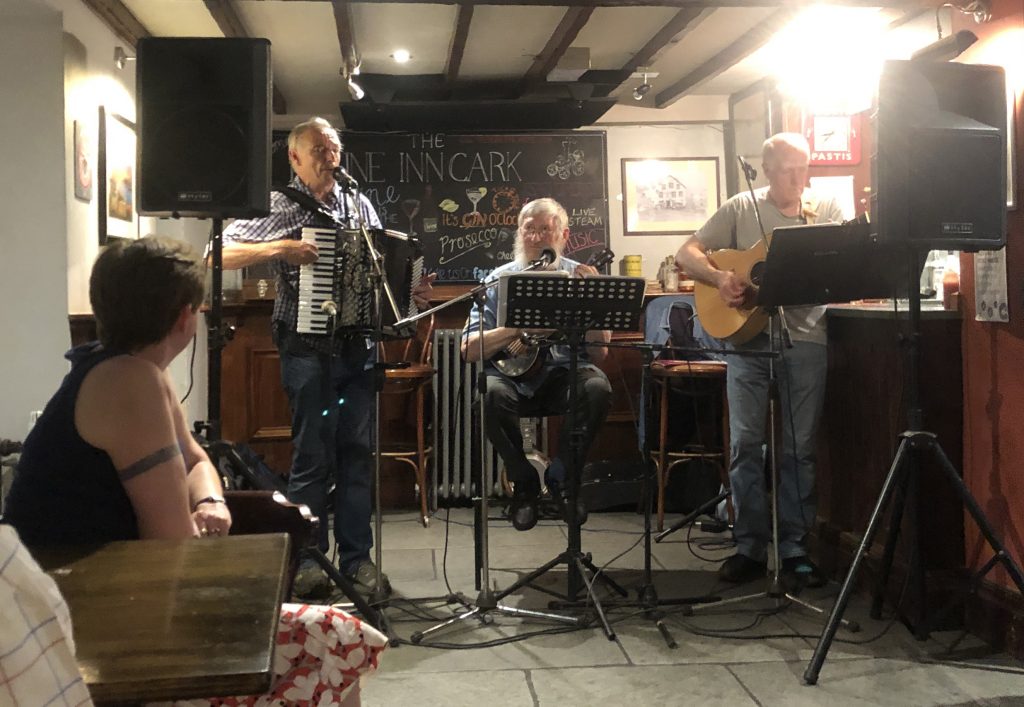 Our folk group Live Steam had a successful fund raising outing at the Engine Inn, Cark-in-Cartmel, on Friday evening, seemingly brushing away any cobwebs gathered since the last gig on New Year's Eve. Another gig is in the offing if diaries can be coordinated.
Finally, it seems that our friend, Anthony Coulls at the National Railway Museum, has been publishing some short documentaries on YouTube with the title Curator with a Camera. Here is his take on Furness Railway No. 3, Coppernob: "A Victorian locomotive blasted by war".