Back after a holiday break – and the weather is now looking good! Typical!
After some months of wrestling with second hand twisted metal, we are pleased to report that John Dixon finally had the pleasure (or should that be satisfaction?) of seeing the new gas cylinder store completed, painted and erected.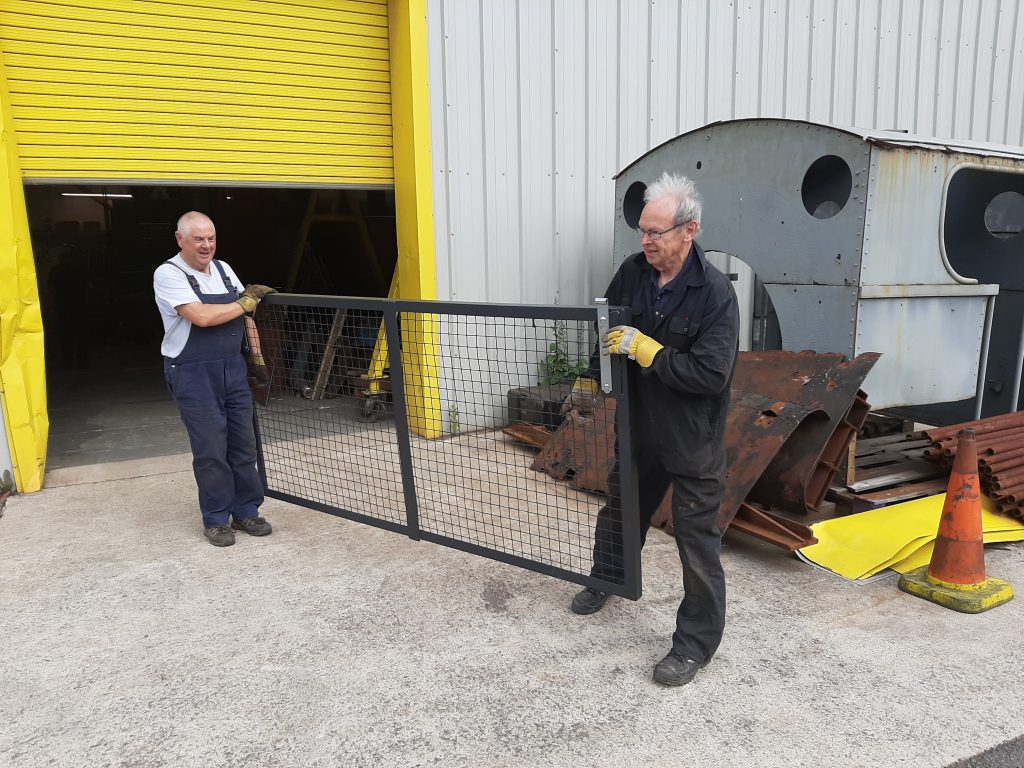 John Davis and John Dixon are seen moving the cage door into position.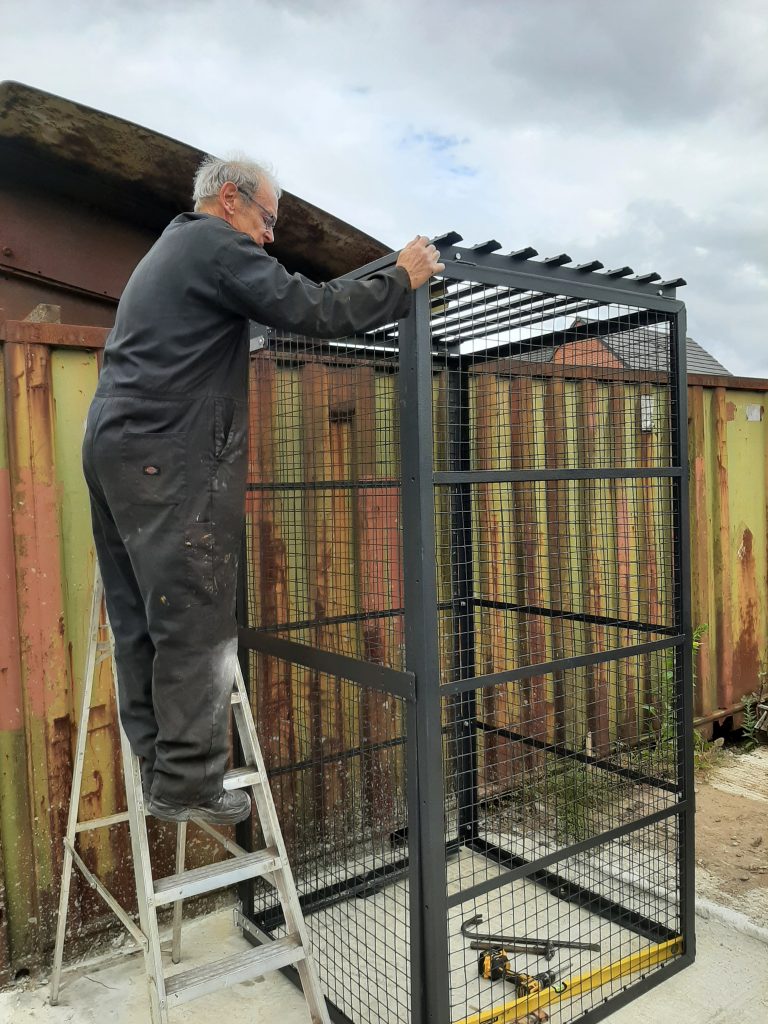 John Dixon makes the final adjustments to the cage.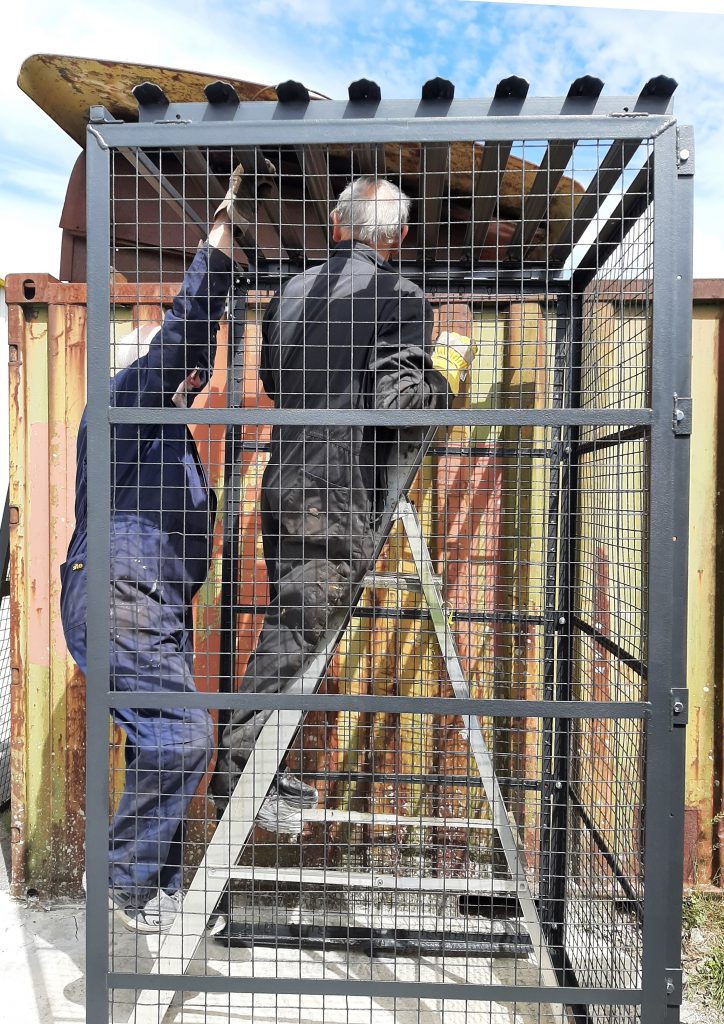 Phil Bell and John Dixon secure the roof.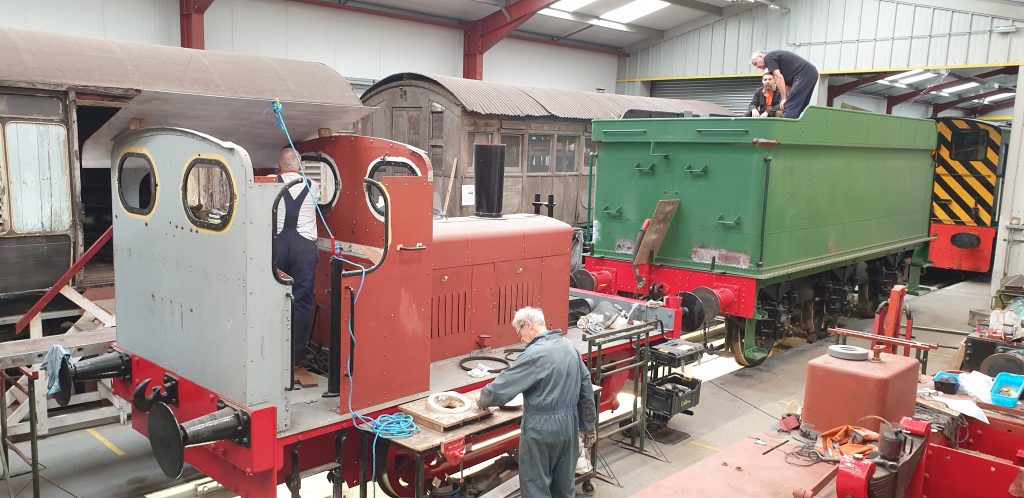 Inside the shed, John Davis and Phil Bell have lifted the first half of Fluff's roof into place. John Davis is in Fluff's cab whilst John Dixon (right) continues his work on the final two vents for the roof of Great Eastern Railway Royal Saloon No. 5. Matt Crabtree and Keith Brewer discuss progress on welding new steelwork on Wootton Hall's tender.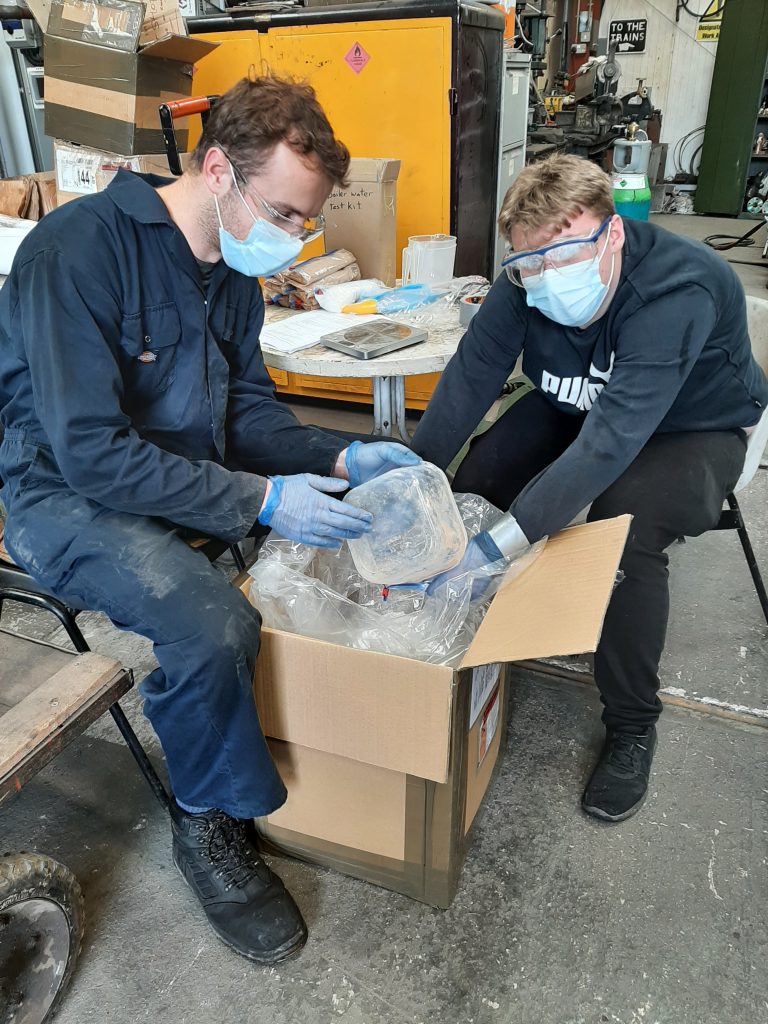 We were pleased to welcome Wilfie Pinch who has spent his first day working in the FRT shed. He is seen here with Sam preparing daily water treatment sachets for FR 20.
Finally, during Prime Day (which actually runs for two days!?!), tomorrow and Wednesday, Amazon is doubling donations on all eligible purchases made with AmazonSmile. That means if you buy during the 48-hour event using Amazon Smile you can get Amazon to donate to the Furness Railway Trust, at no expense to you, twice as much as usual!