Back to our regular Monday blog spot.
Keith arrived on Wednesday with some bent lubrication pipework from 5643 for John Dixon to rectify after a visit to Bury the previous day. For the second time a couple of the pipes had snagged with the crosshead link to the vacuum pump which hadn't done them any good! They should be re-fitted tomorrow and then 5643 will be given a test run to check the effects of some fine tuning to the valve gear. Dave Reynolds at the East Lancashire Railway had calculated that the eccentric rods needed shortening by between 1/4″ and 3/16″. Keith will be going to Bury this Thursday to witness the outcome of this work.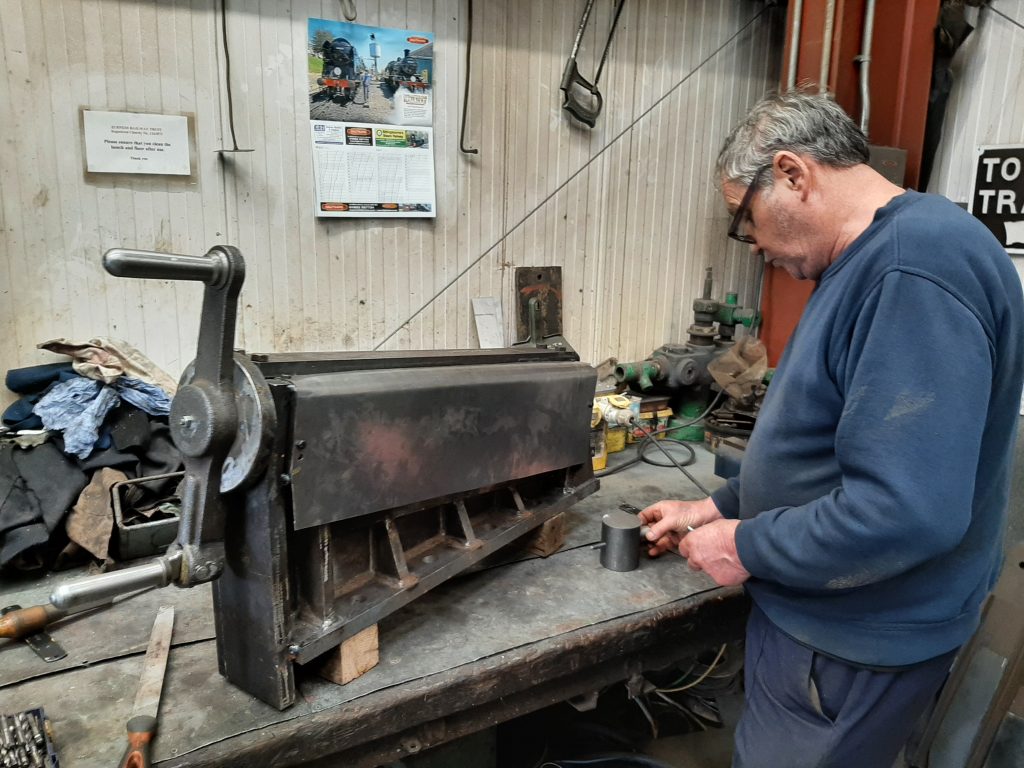 Back at Preston Keith has been progressing the manufacture of the new reverser for former GWR 4-6-0 No. 4979 Wootton Hall.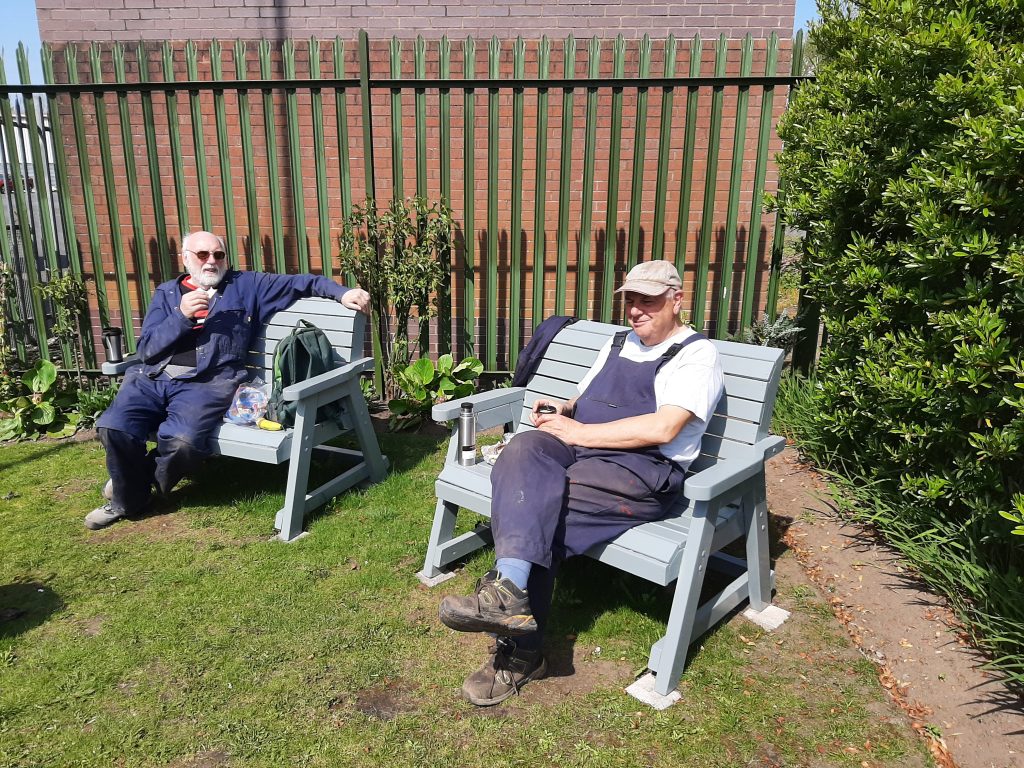 Work has continued with the removal of varnish from the interior of  Great Eastern Railway Royal Saloon No. 5, with Phil Bell and John Davis taking advantage of the good weather last Wednesday lunchtime to have a seats of the week photo taken!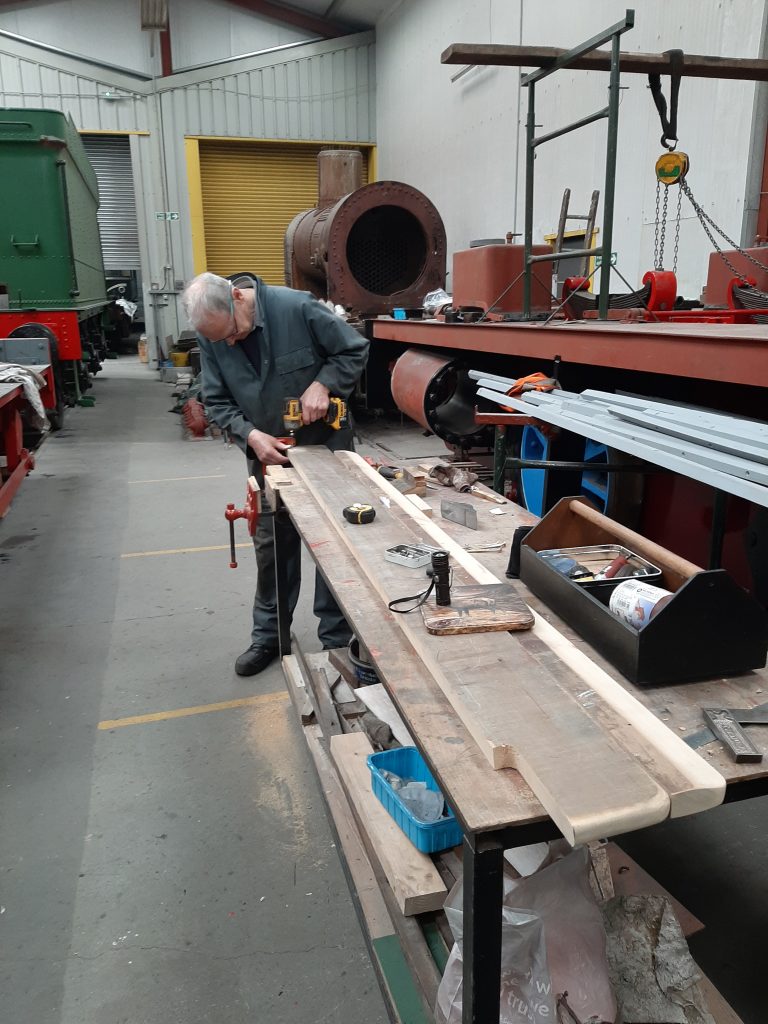 John Dixon has been making up some replacement step boards for GER No. 5 with wood provided by Fred Jones.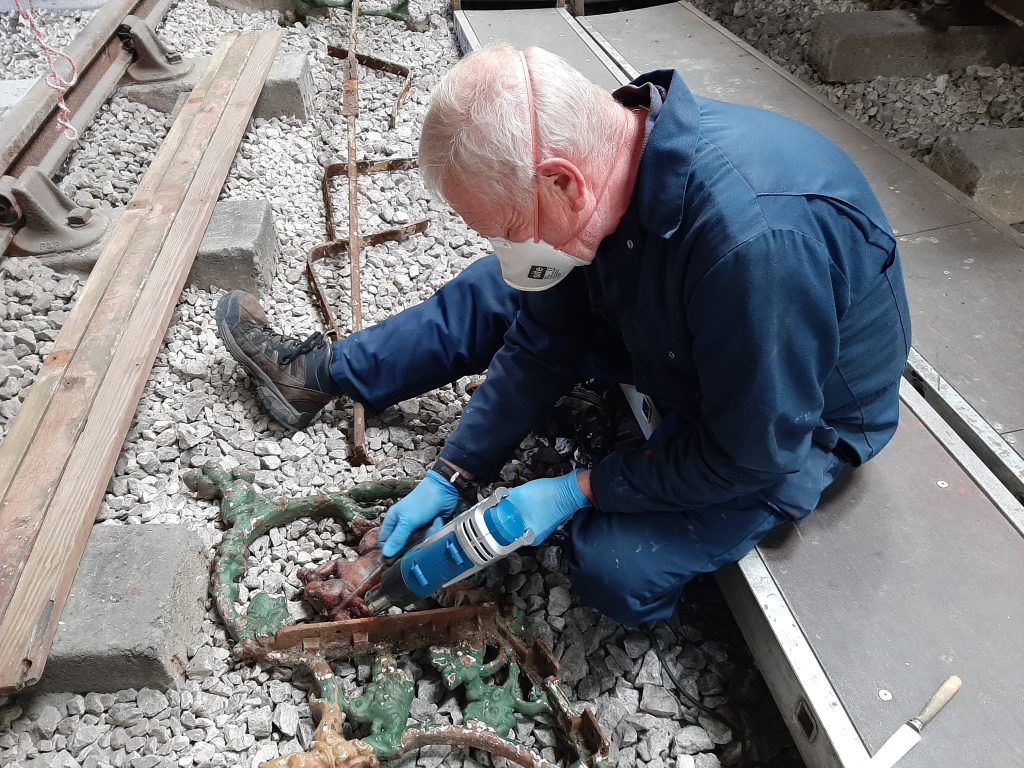 Paul Newton has been removing old paint from the metal castings on the former Furness Railway bench.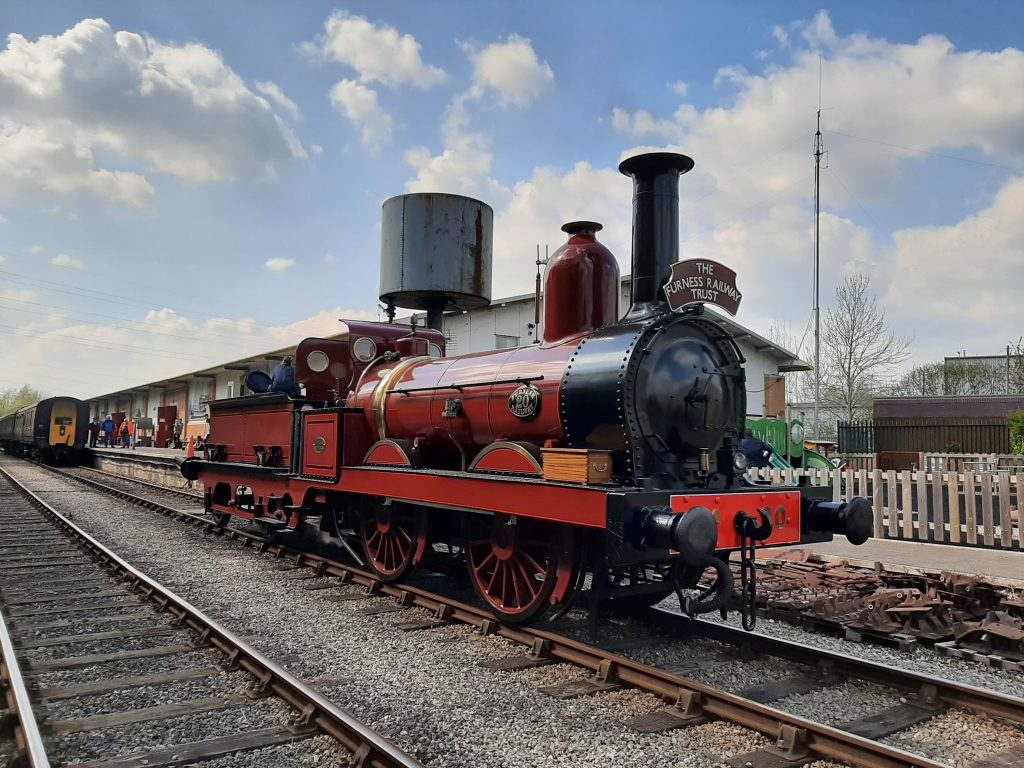 Furness Railway No. 20 operated the Ribble Steam Railway's train service on Saturday coincident with a visit from the Industrial Railway Society which was holding its AGM at the Railway that day. We are pleased to report that, after the previous adjustments to the right hand crosshead and big end, the loco performed very well. It is seen here taking a drop of water at the column to see it through to the end of the day. Alan and Sam have been back on site today to prepare the loco for the low loader that will transport it to the Buckinghamshire Railway Centre on Wednesday. FR 20 will be taking part in the BRC's Spring Steam gala this next Sunday and Monday along with four other steam locos and is due to be back at Preston the following Wednesday.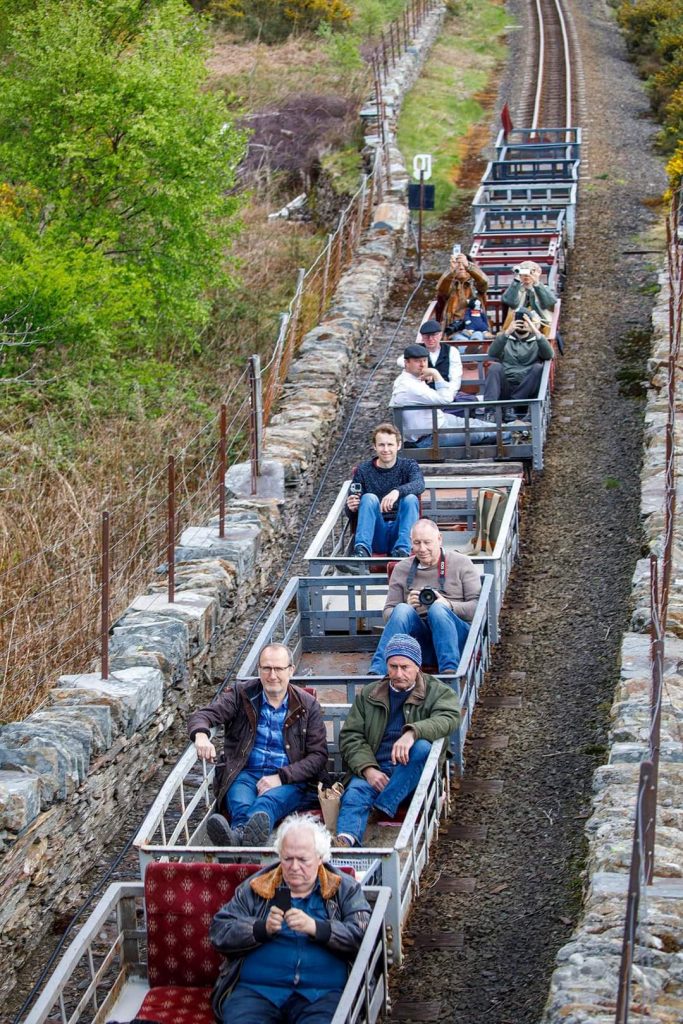 Sam was missing at Preston on Saturday having taken advantage of an invitation to travel on the Festiniog Railway's famous gravity slate train. Here it is with no less than three FRT members on board!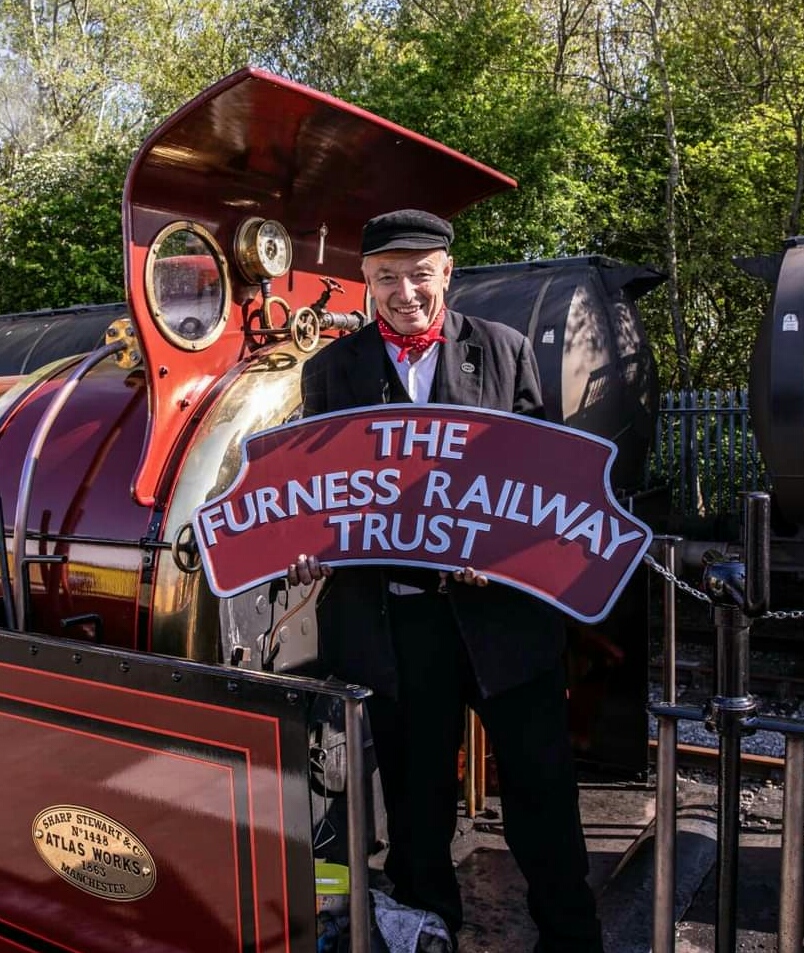 Finally, it has been commented that the blog rarely contains a photo of Tim, mainly because he is usually the one taking photos of others! However, Diane Muldowney caught Tim on camera on Saturday and kindly sent us this picture of him holding the FRT headboard on FR 20 at the end of the day.