Well we're back to normal this week after recovery from the virus, and there's plenty to report.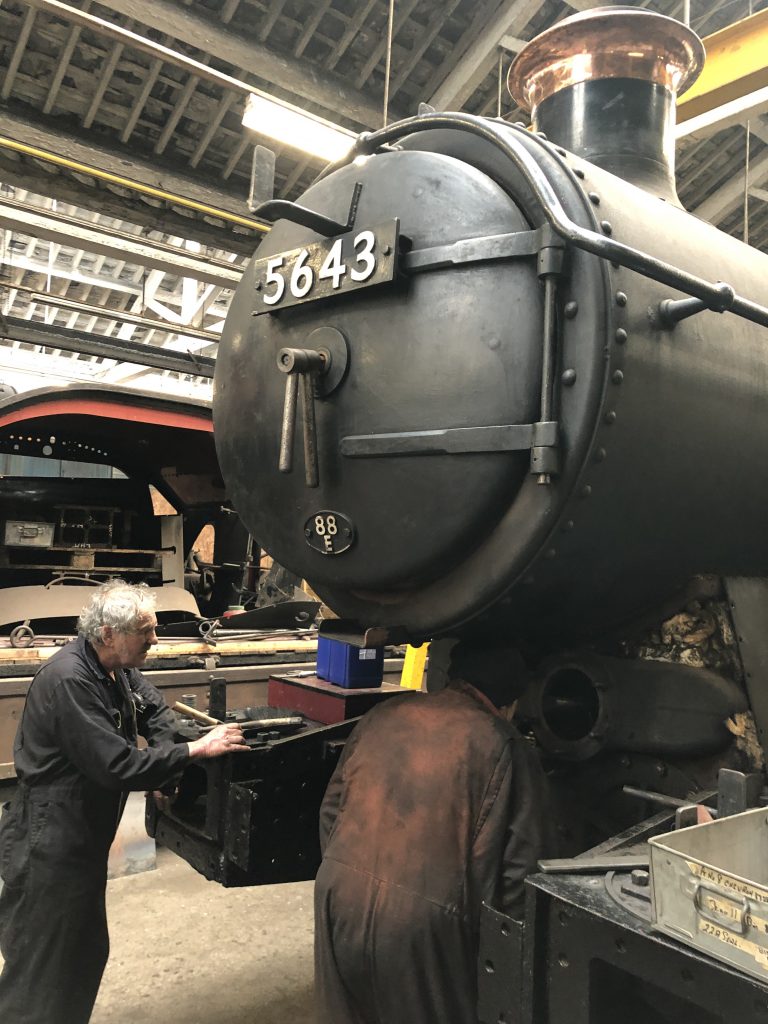 First of all we head off to Bury where the Tuesday Gang has been putting 5643 back together after the receipt of the refurbished valves back from Tyseley and the subsequent machining of the valve spindle bearings to suit. The photo shows Keith at work with the refitting of the valves, which fitted very snugly we are told.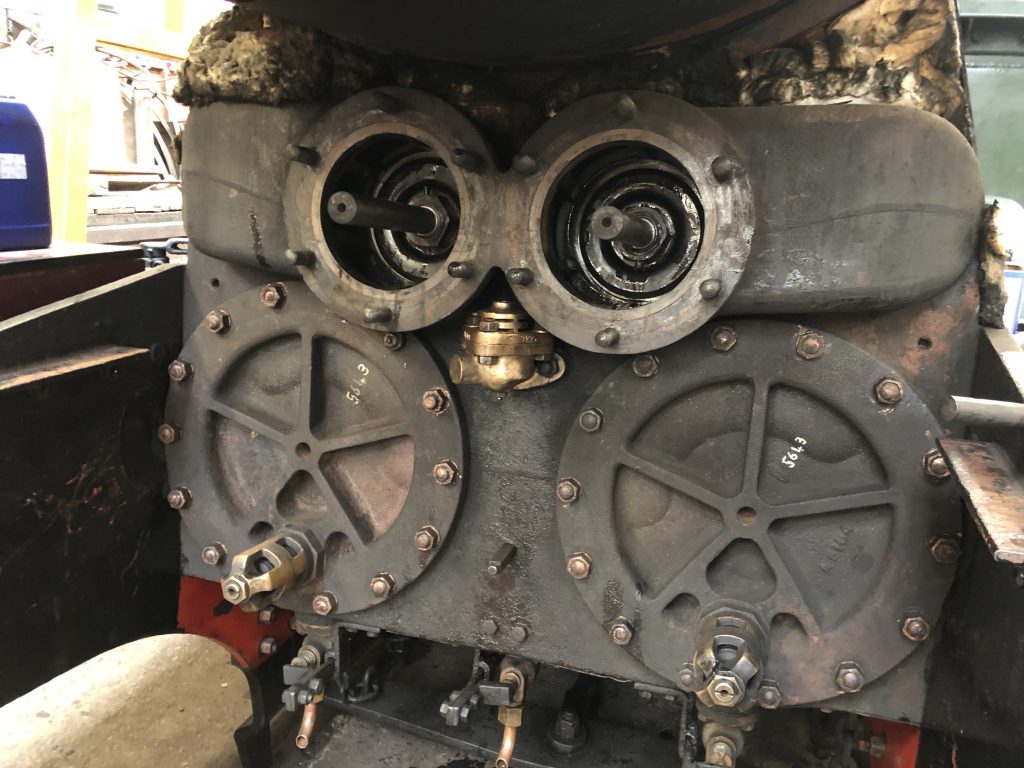 Once fitted it was time to fit the valve covers and then the front buffer beam. Keith took the loco for a short test run up the sidings before the formal steam test which took place on Friday. 5643 is now scheduled to operate on the East Lancs Railway later this week. Well done to all those involved in the winter work programme.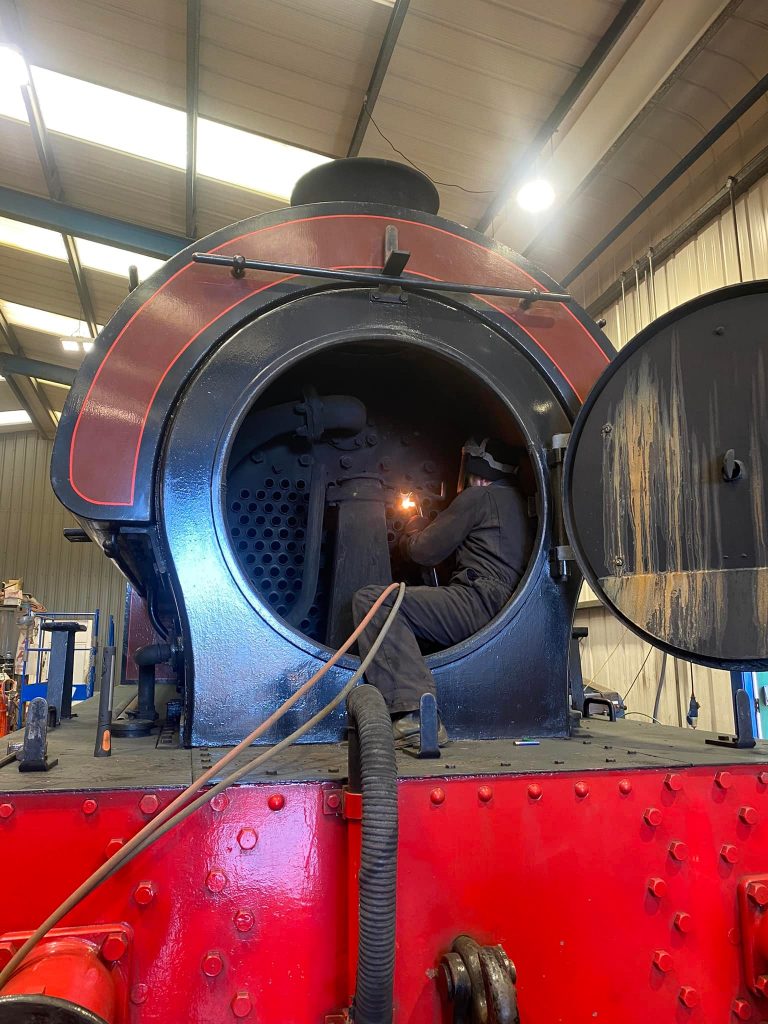 Moving over to Embsay, we were surprised and sorry to have learnt that one of Cumbria's tubes had shown signs of leakage a week last Friday. However, we have some spare unused tubes at Preston from the same batch, a couple of which were picked up by Matt Anderson on Wednesday and fitted by Andy Booth on Thursday. Cumbria is scheduled to be back in service at Embsay tomorrow. Thanks to everyone for the quick remedial action taken to get the loco back in service.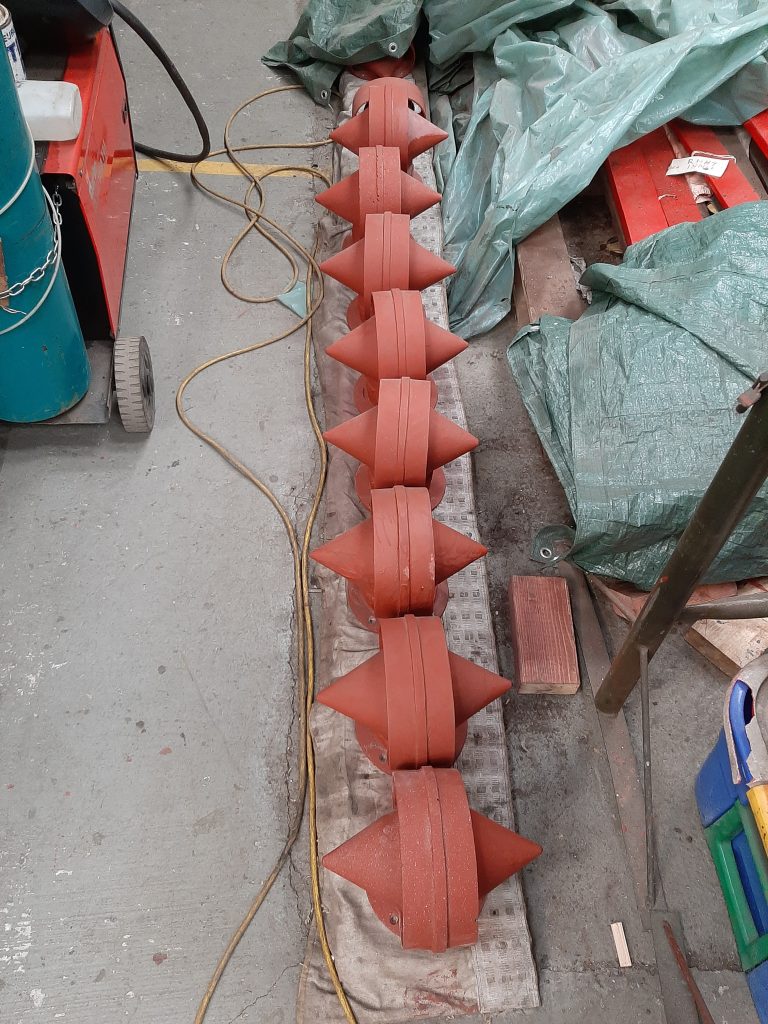 Back at Preston work has continued on Great Eastern Railway Royal Saloon No. 5 to the point that we cannot find any more excuses to delay gluing down the new canvas onto the roof. The torpedo vents have been repaired and painted.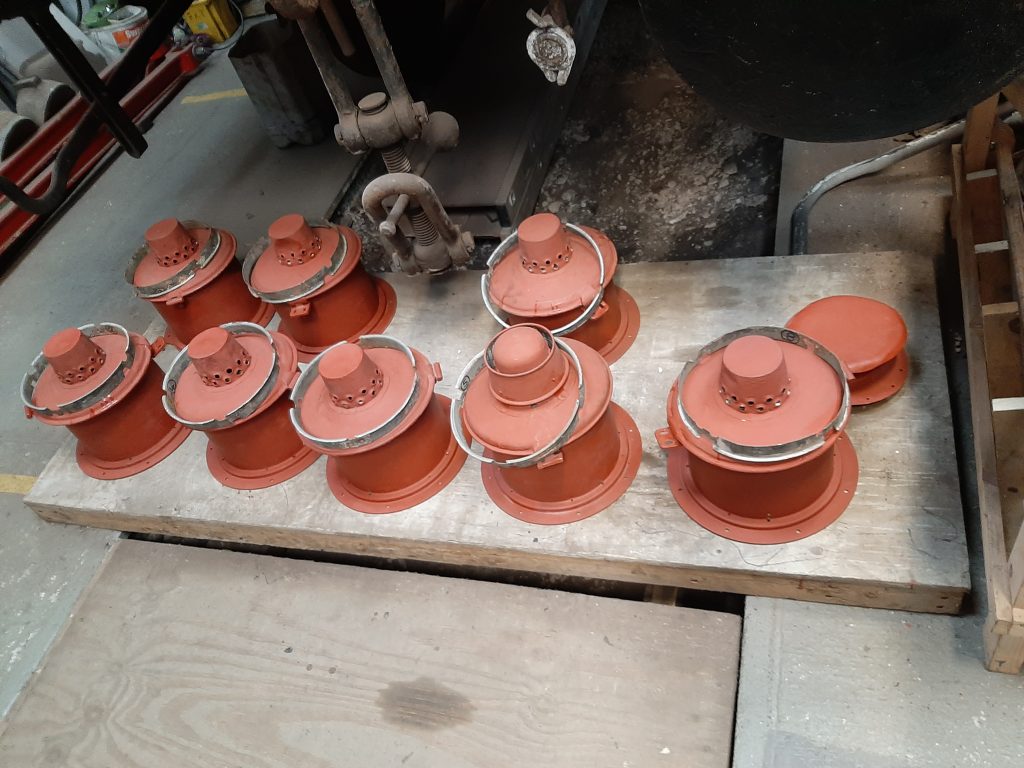 Similarly, the former gas lamp housings are also lined up in the shed ready for use.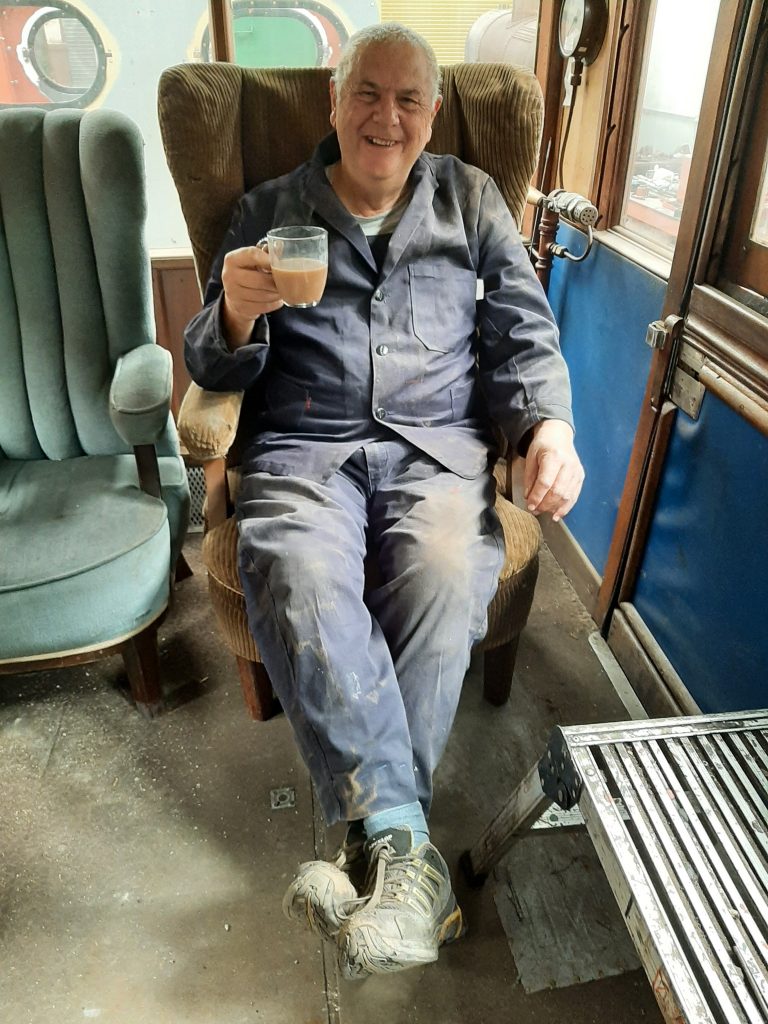 We may all be very busy with all the work going on but John Davis took a little time off from cleaning old varnish from the interior of GER No. 5 to enjoy a cuppa!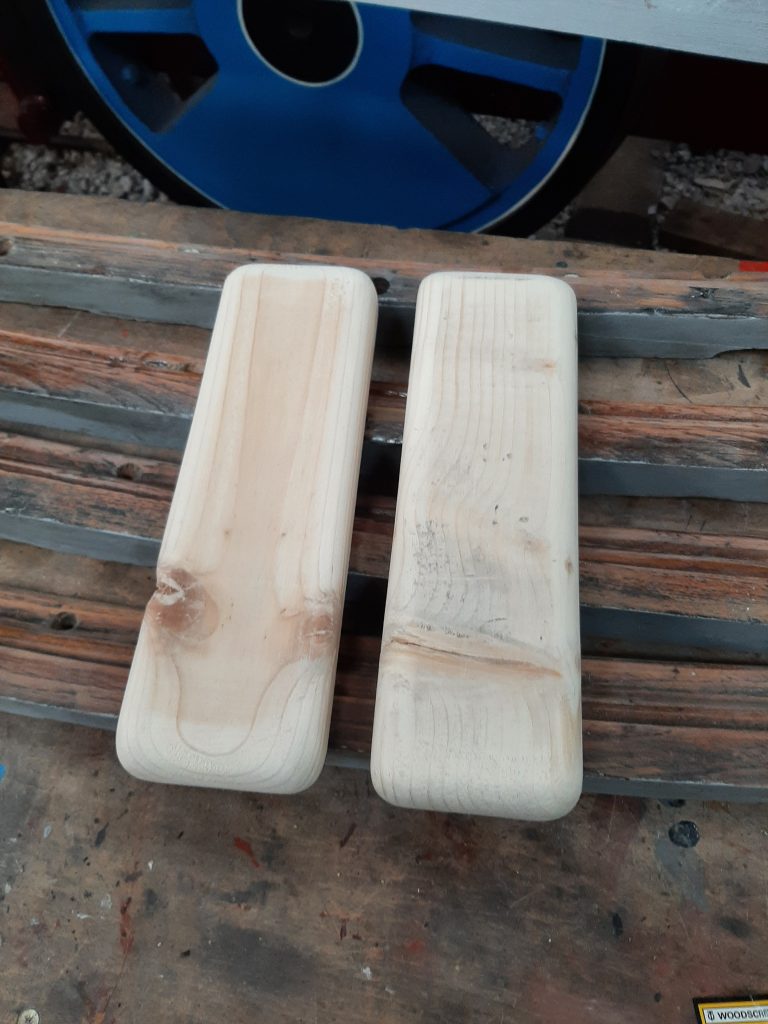 John Dixon has been manufacturing four wooden tamping blocks which will be used to seal the canvas on to the glued roof surface. All being well we will be gluing down the southern half of the canvas on GER No. 5 this Wednesday.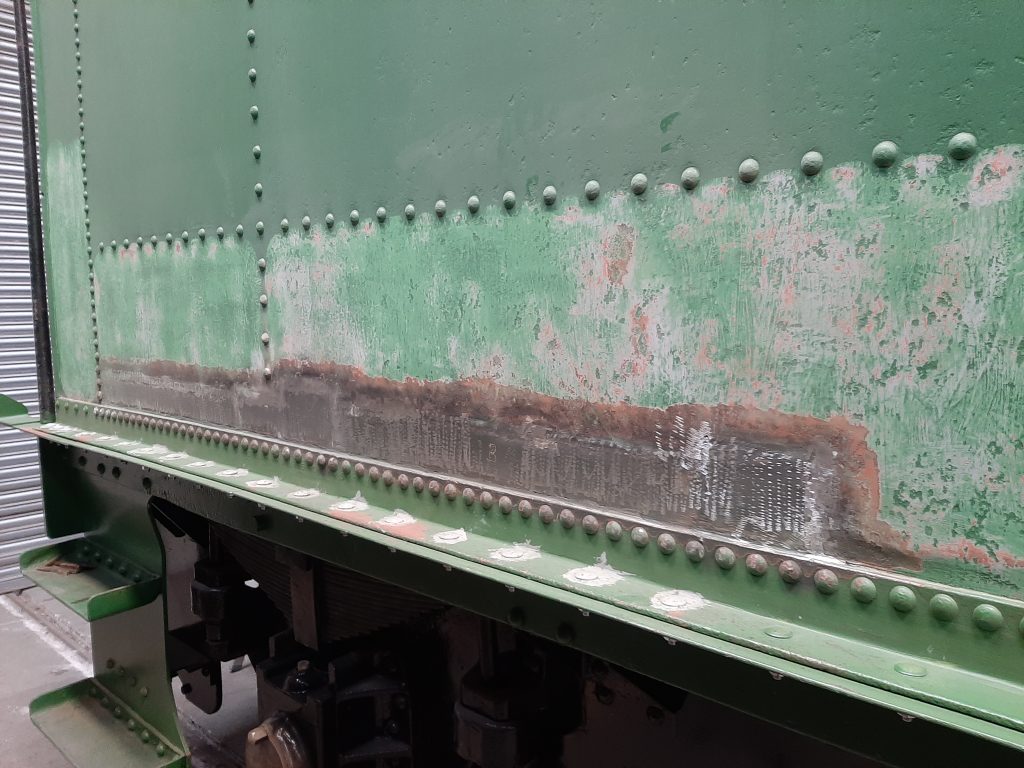 Finally, Ribble Rail full timer Matt Crabtree, who is currently undertaking a Level 2 welding course, is very usefully taking the opportunity to weld new plates into Wootton Hall's tender tank to keep his hand in on the practical side of welding.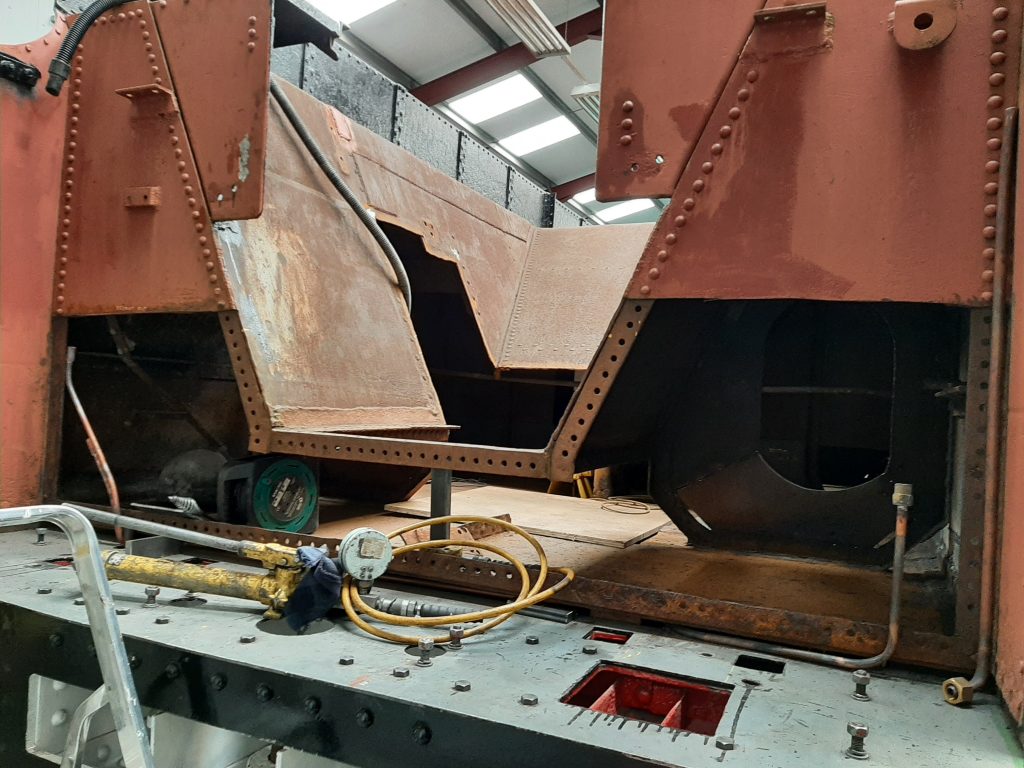 This photo shows that there will be plenty of opportunity for further practice!