We are back with a blog after a short holiday break.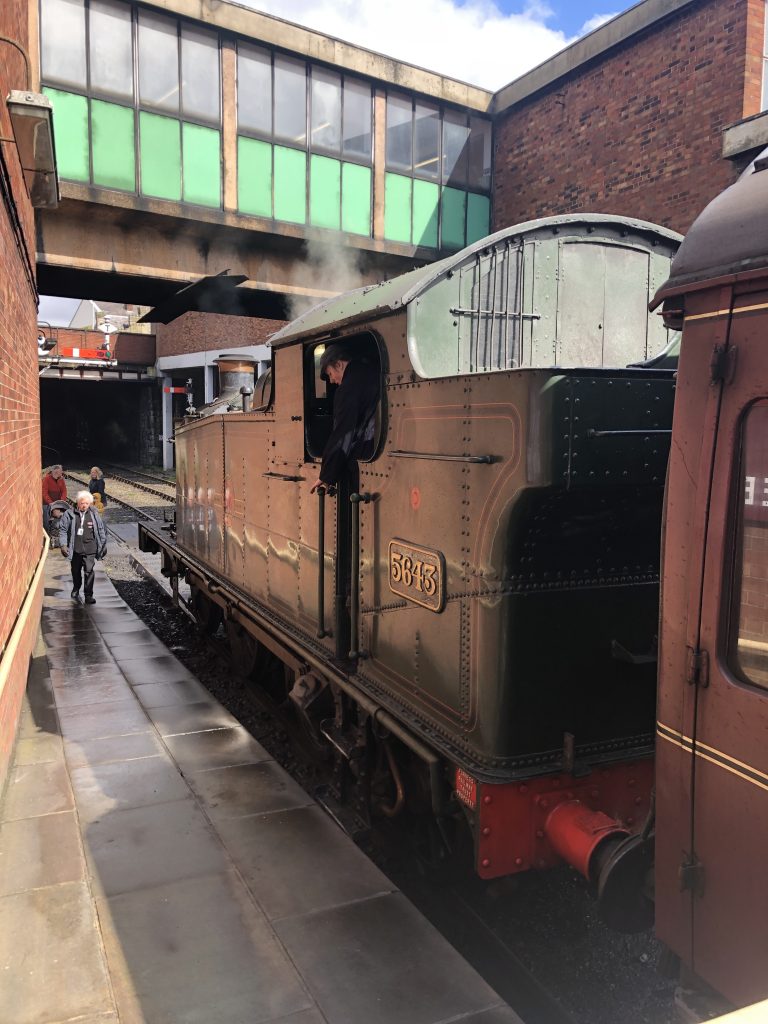 We are pleased to report that former GWR 0-6-2T No. 5643 has been back in service and operated successfully at the East Lancashire Railway after its winter maintenance programme.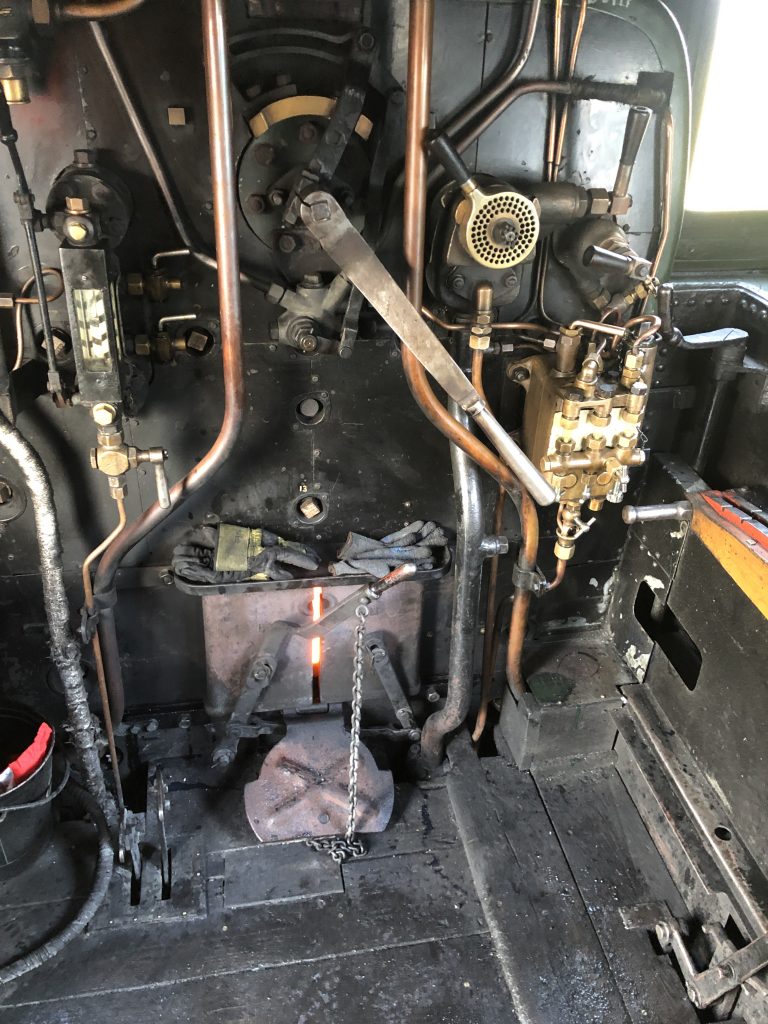 We have a couple of photos here courtesy of Sam Middleton who had a ride on the locomotive as owner's representative on Thursday, 7th April.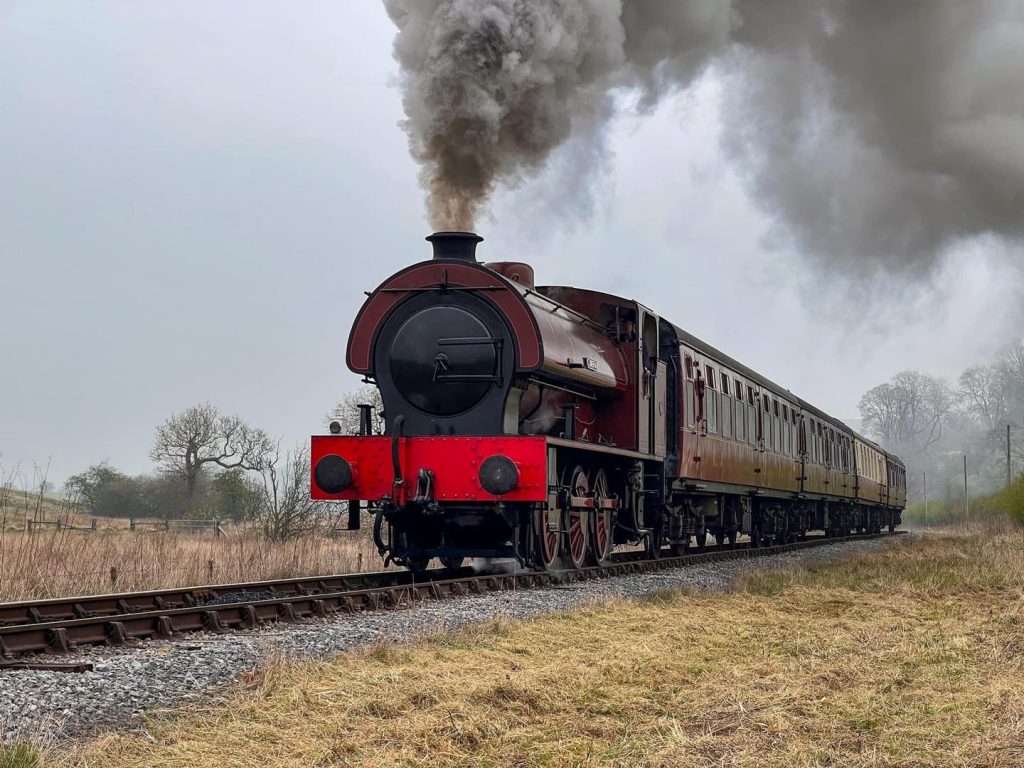 The Trust's 'Austerity 0-6-0ST locomotive Cumbria has also been back in action at the Embsay & Bolton Abbey Steam Railway after having had a failed tube replaced. Thanks to the Embsay Shed News Facebook page for the photo.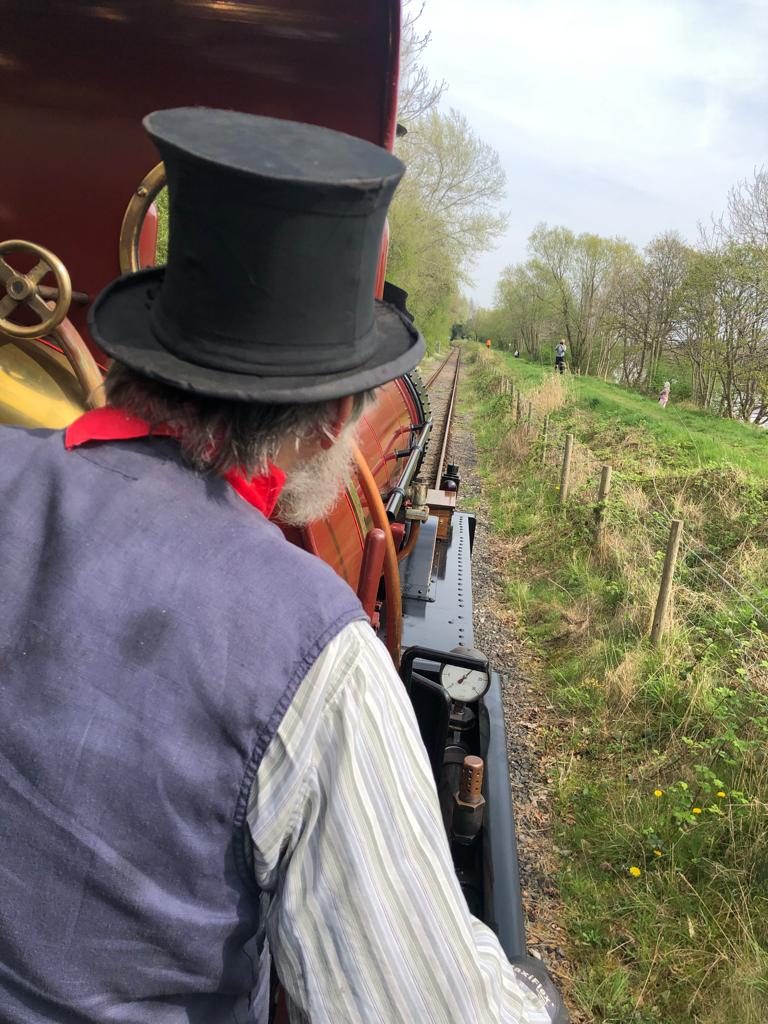 Back at Preston, Alan and Sam have been adjusting the cotter pin that holds the right hand piston rod into the crosshead on Furness Railway locomotive No. 20, after which it double-headed one service train on the Ribble Steam Railway on Sunday and took two service trains on its own.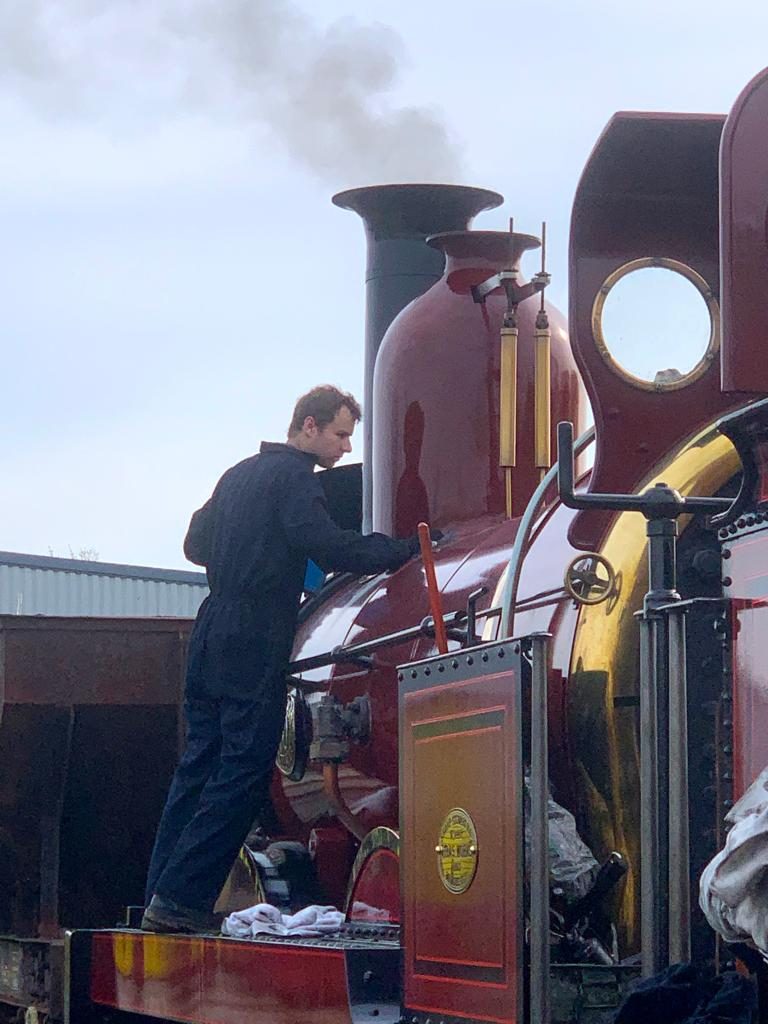 It is planned to be operating the RSR's service this next Saturday, when the Railway will be hosting the Annual General Meeting of the Industrial Railway Society.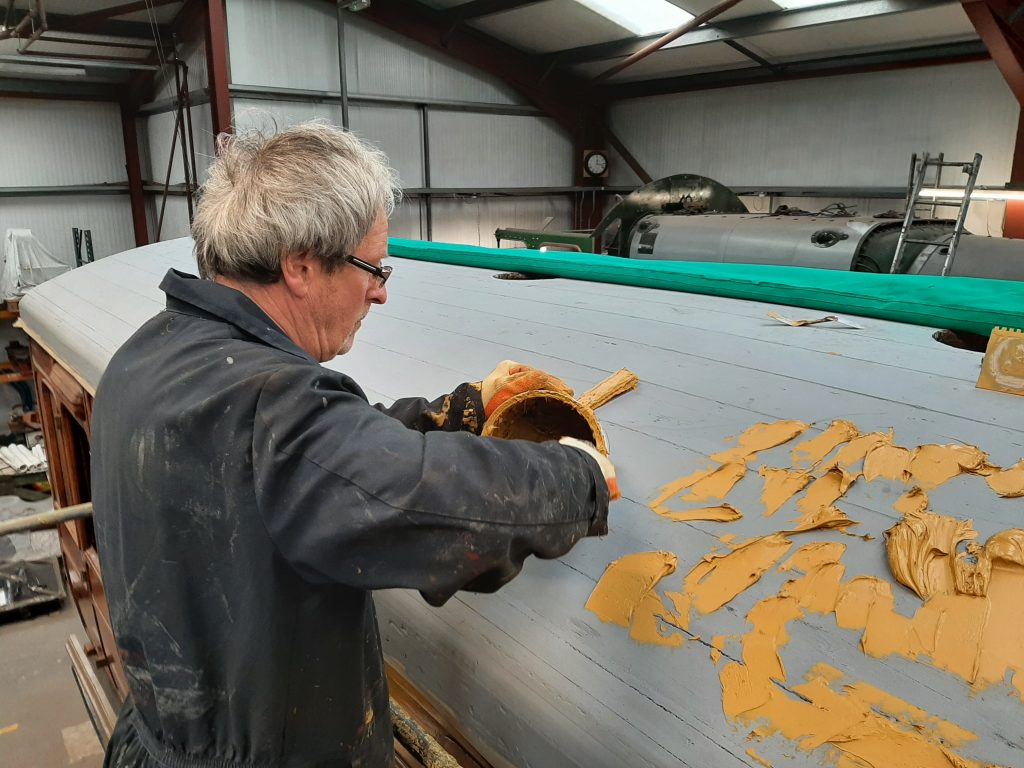 There has been a key step forward with the overhaul of Great Eastern Railway Royal Saloon No. 5 with the gluing down of the new canvas onto the wooden roof. Firstly, one half of the canvas was rolled back to allow John Dixon, Paul Balshaw and Tim to spread the 'yellow peril' glue onto the southern side of the roof on Wednesday, 6th April.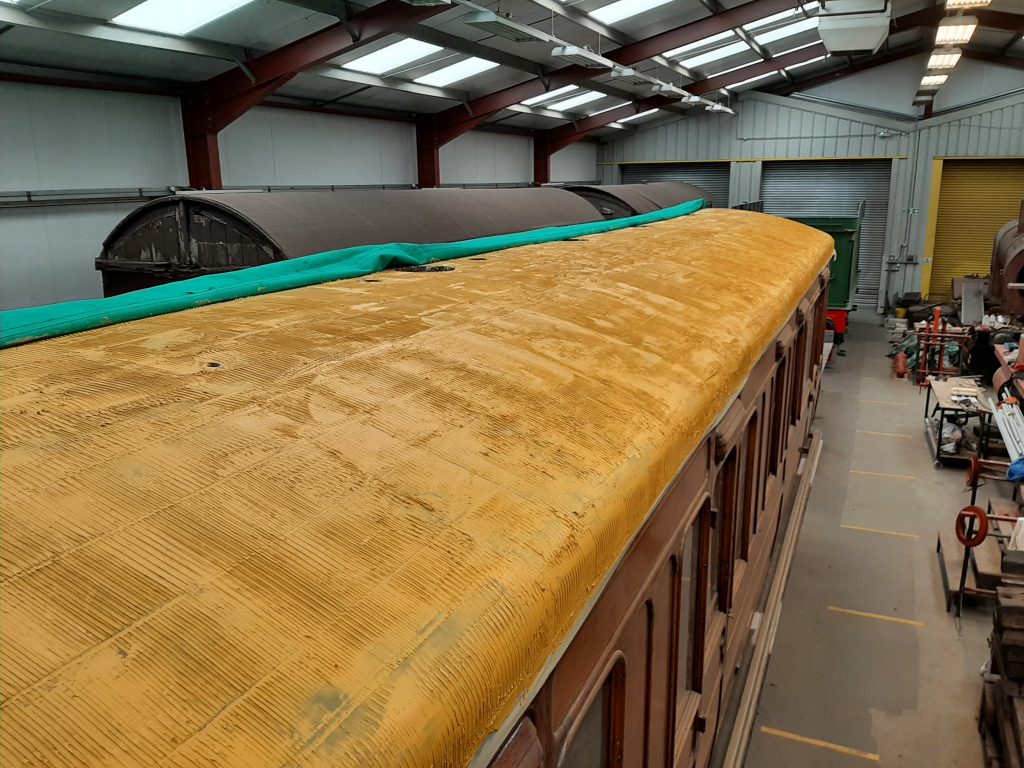 After a pause for lunch, the canvas was then pressed down onto the glue using John's hand made wooden tamping blocks. The second side was then glued down the following Wednesday by John, Ed and Tim.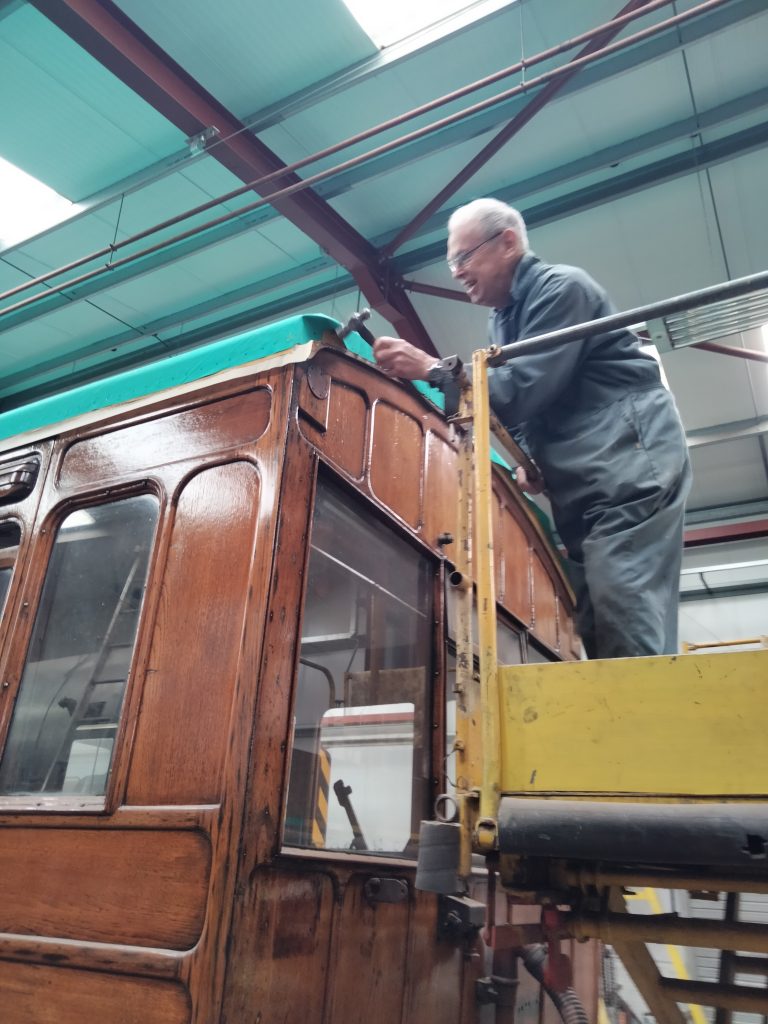 The next job, which John has also started, is to prepare to refit the end and side beading strips.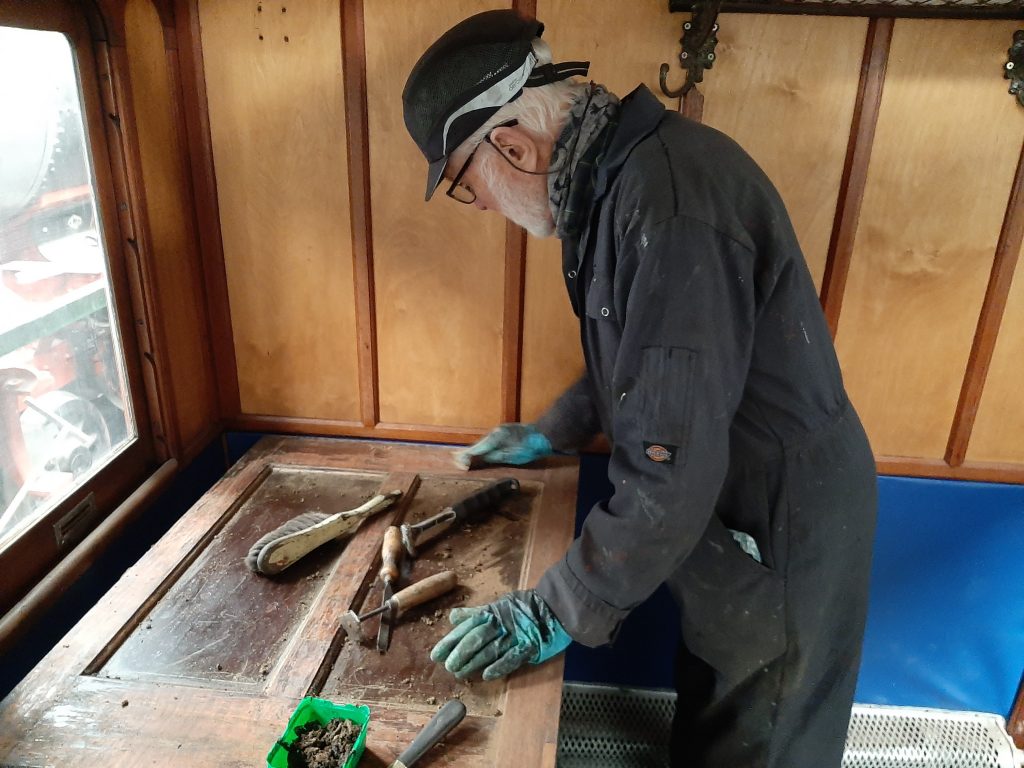 Inside the coach there has been further progress on the removal of old varnish from the woodwork by  Roger,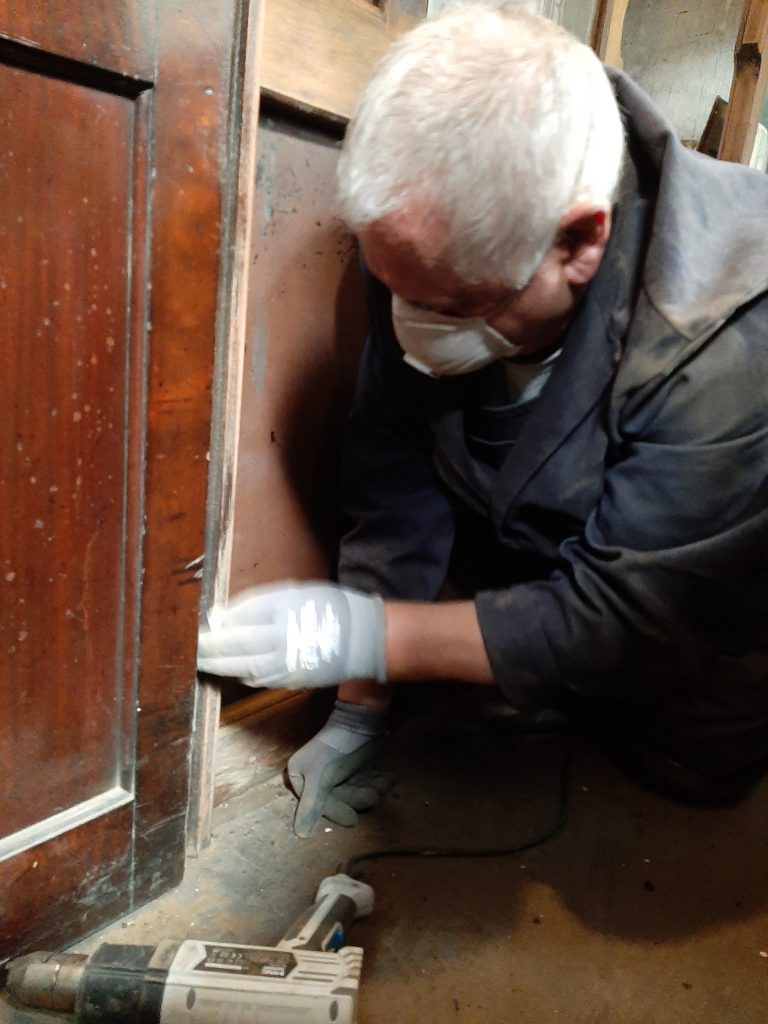 John Davis,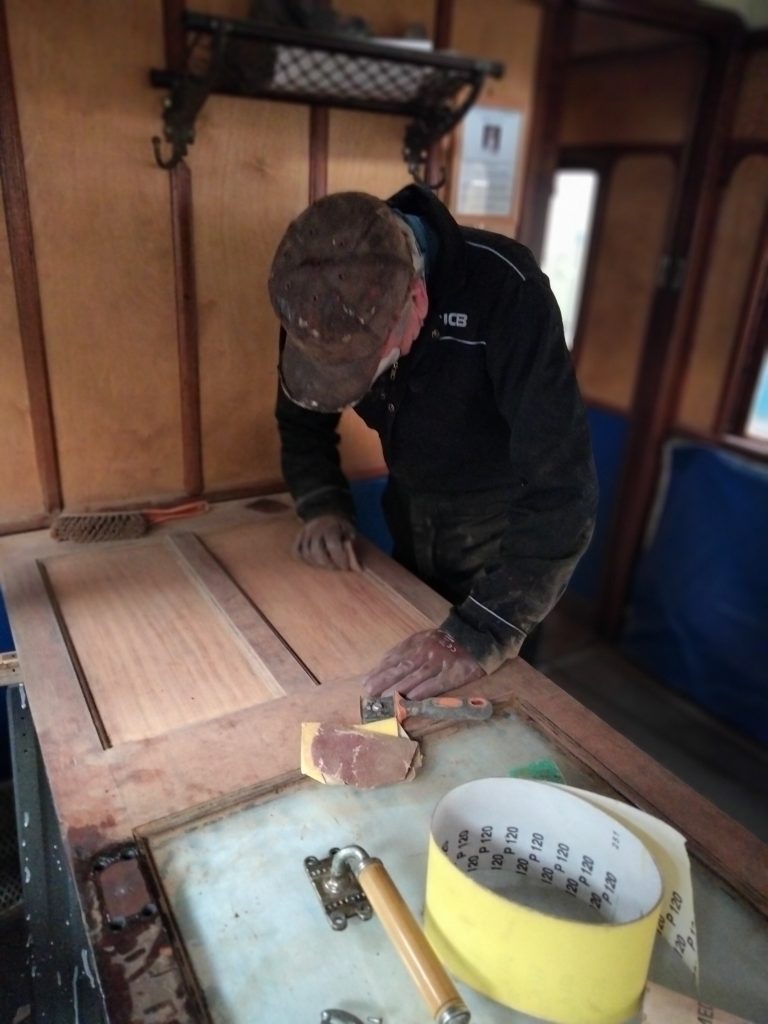 Fred and Neil (but we only have photos of the first three!).
Work has continued on Caliban with Ade removing the piston heads from the piston rods. A quote for a new saddle tank has been accepted and the next job will be to liberate the old tank from the weeds near the RSR's running shed so that it can be used as a pattern.
Finally there has been more welding on Wootton Hall's tender and Tim has been hiding some of the new side patches with filler and paint. Ian Massey from Stoke-on-Trent has also been to do some welding on the new screw reverse mechanism which is being made for 4979, with Keith then taking that project further forward.