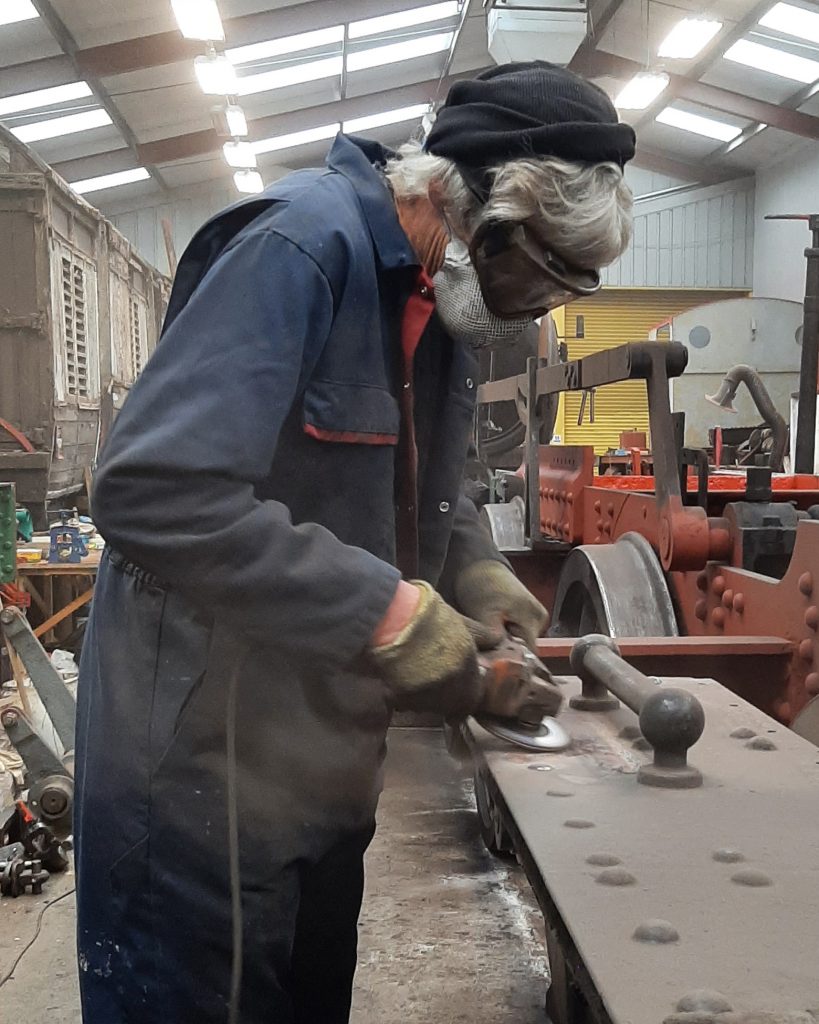 Work has continued on the frames of Great Western Railway 0-6-2T No. 5643. Ed is seen cleaning paint off the running plate.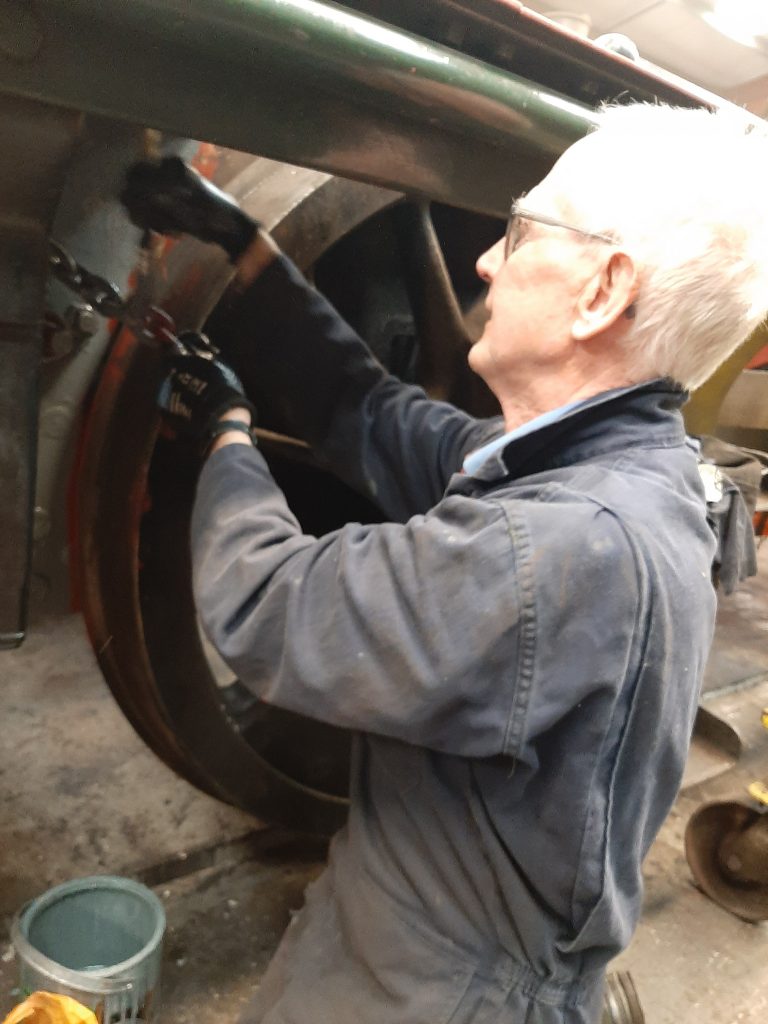 Jon Dixon has been catching up with some painting underneath.
Sam has been attempting to remove the nuts that hold the rear cylinder covers in place, the bottom nuts being particularly stubborn. John Dixon has been applying some gas heat to loosen them off.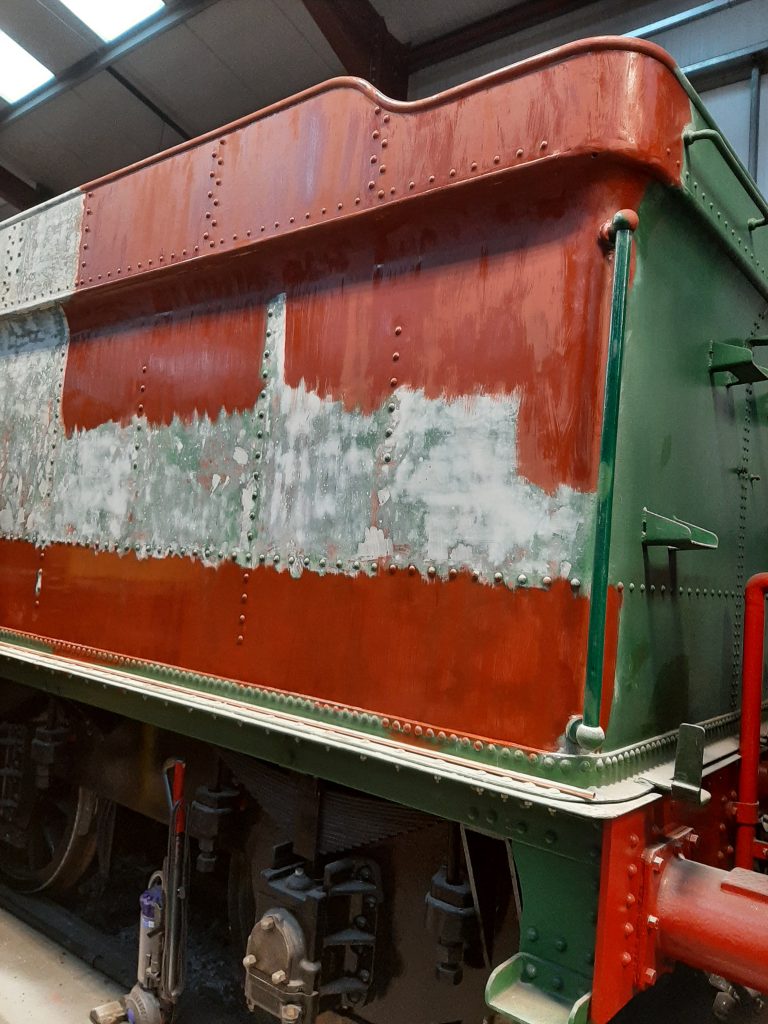 Elsewhere, Phil Bell has been working in the kitchen of Great Eastern Railway royal saloon No. 5 to replace missing drawers. Keith has been applying some more two-pack primer inside the tender of Great Western Railway 'Hall' class 4-6-0 No. 4979 Wootton Hall and is intending to conduct another water test shortly. Meanwhile Tim has been attending to the 'ploughed field' surface on the exterior of the water tank. Much of the left hand side has now received a skim of filler which has been sanded. A first coat of primer is being applied which has the added benefit of highlighting areas that need further attention.