A very short update this week.
The most noticeable progress is with GER Royal Saloon No. 5 where the new canvas was magically uplifted on to the roof.
Once liberated from its packaging, the canvas was carefully spread the length of the roof, whereupon it was discovered that it was the wrong way up!?! After a certain amount of cursing (!), the issue was rectified and the canvas length trimmed roughly to size here.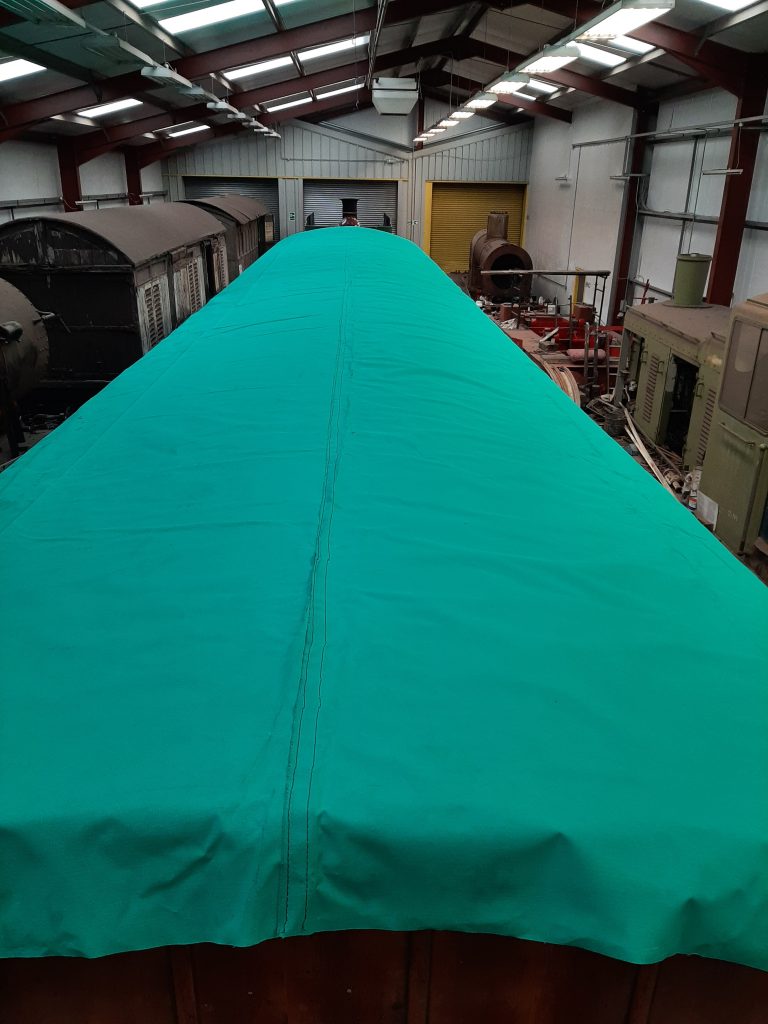 The idea is that the canvas should be allowed to settle for a few days before being bonded to the roof with bonding paste – perhaps a week on Wednesday when we have all the necessary implements assembled.
The other noticeable progress is on Caliban's boiler where Russ, with assistance from others, has removed around two thirds of the tubes.
Another working party took place at Bury last Thursday when George joined Keith, John and Sam where work included splitting the crossheads on 5643. Keith (Happy Birthday, today!) is going to Bury tomorrow to undertake some more work on the locomotive. Incidentally, some of you will no doubt have seen a feature on BBC's North West Tonight last Friday evening regarding a new young engineer being taken on by the East Lancashire Railway – and prominent during the filming was none other than 5643!