A short update this week.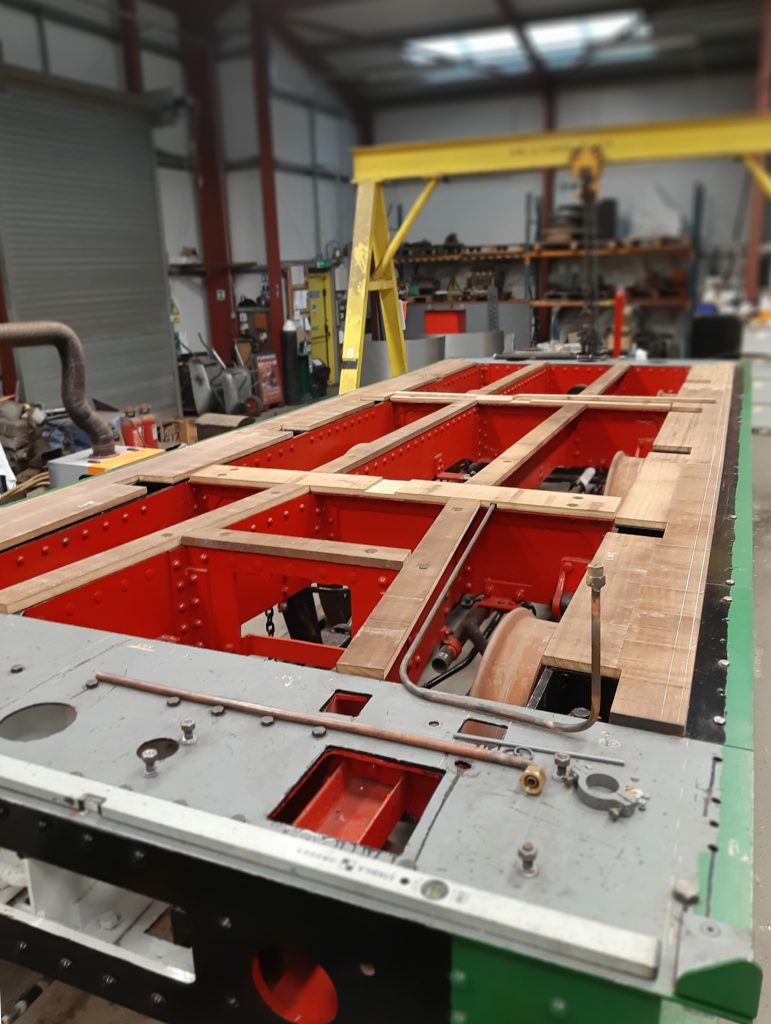 We are pleased to report further progress with Wootton Hall with the wooden packing on the tender frames dovetailed together and all but complete. Once finished it will then be possible to plan lifting the tender tank on to the frames where it can be more easily repaired inside the shed.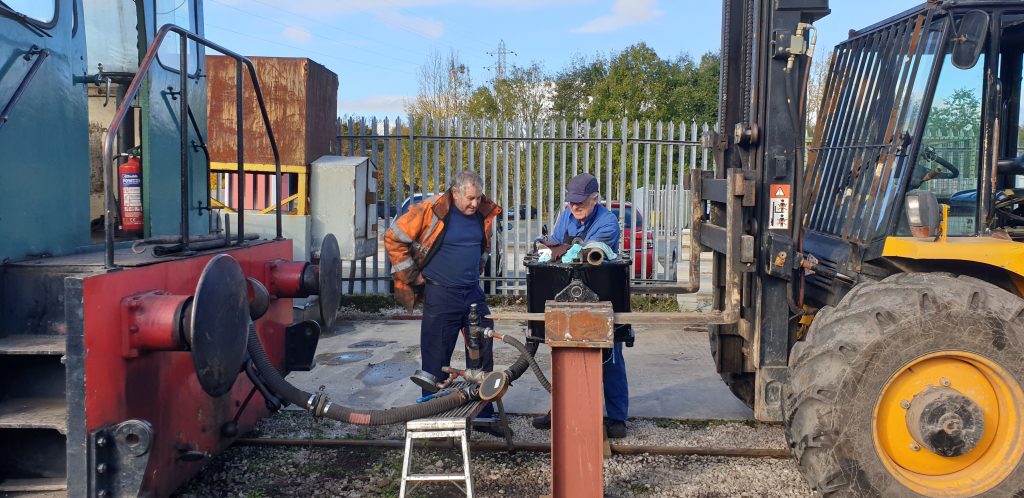 The opportunity was taken last Wednesday to test the tender brake cylinder which has been refurbished. The cylinder was taken around to the Ribble Steam Railway running shed where it was connected up to vacuum braked diesel shunter Stanlow. Keith and Duncan Sawyer are seen ensuring the connections are correct.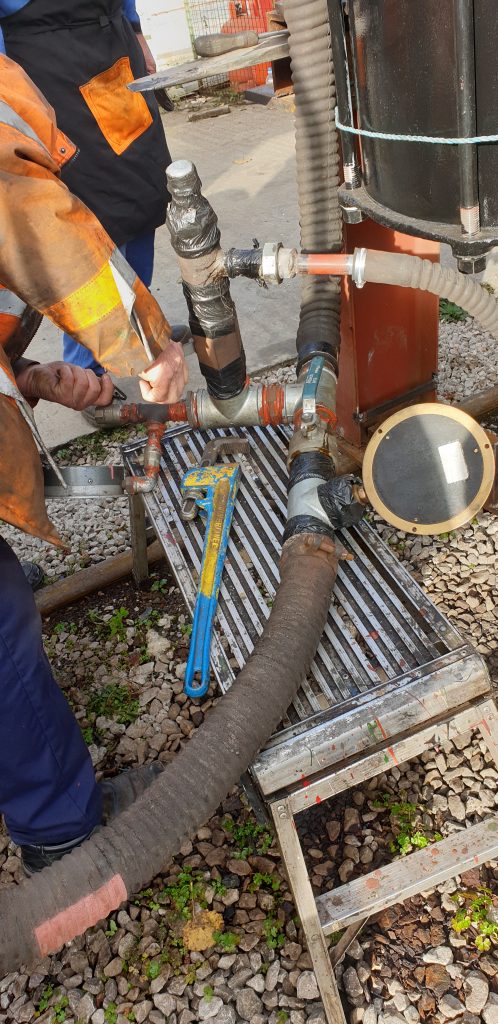 The pipework involved is seen here and it appears that the test was successful.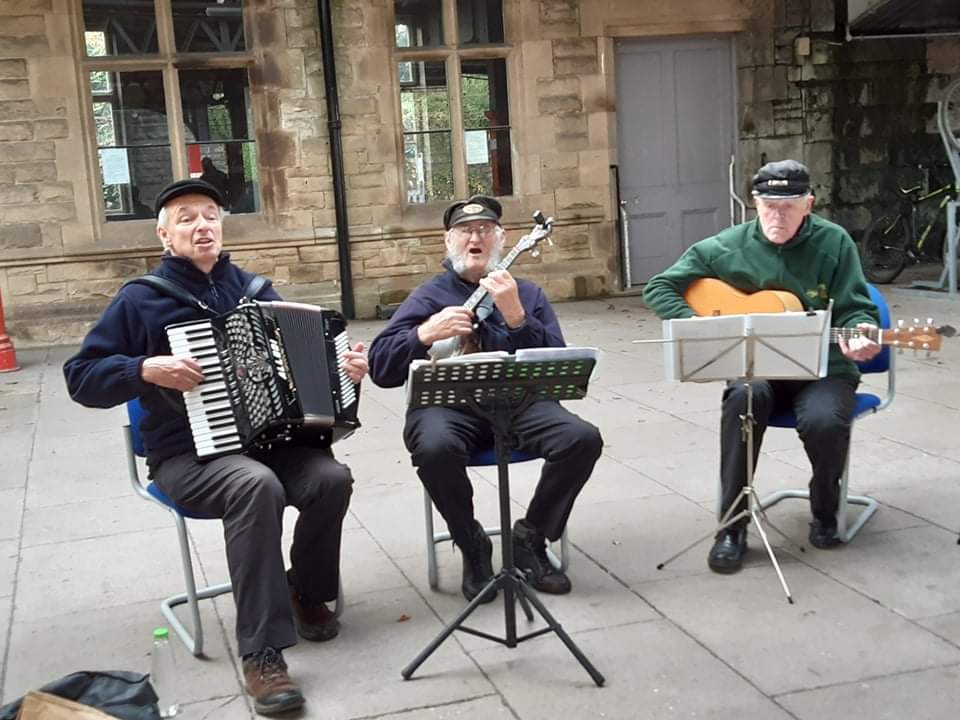 Last Wednesday also saw our folk group, Live Steam, performing on platform 3 at Lancaster station as part of the finale to the Furness Railway 175 celebrations. The lads are seen here sitting down for their lengthy second set of railway songs.