Work continues apace on the current projects at Preston.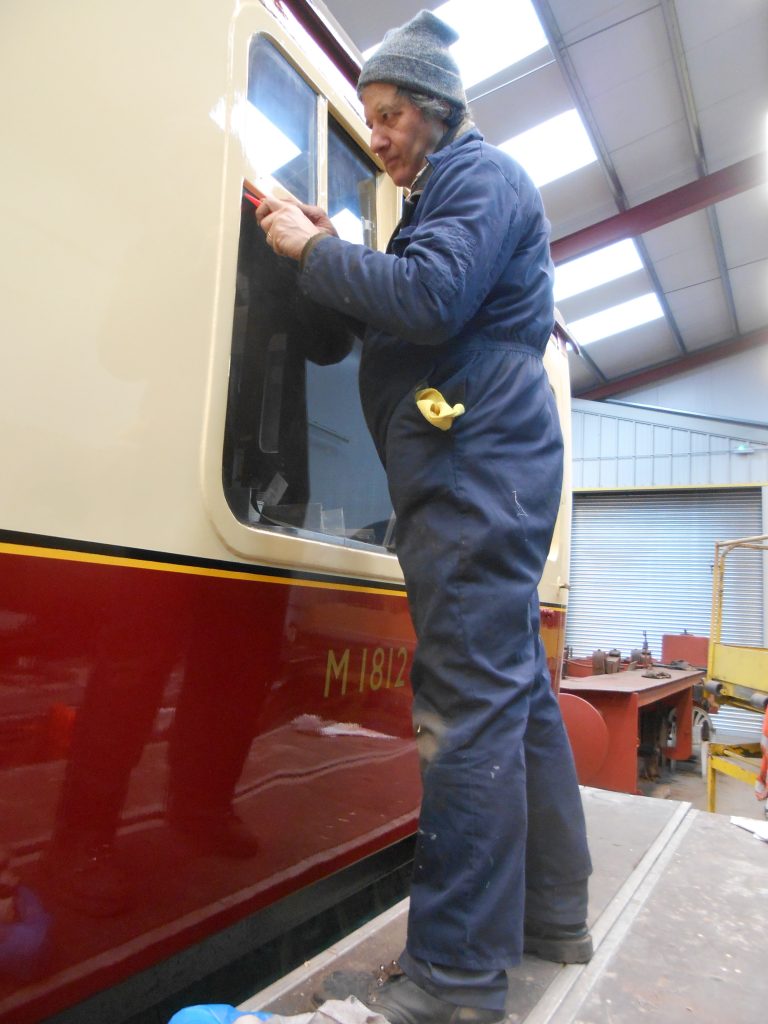 Both Wednesday and Friday saw efforts made to bring the RMB's windows up to serviceable standard, with Tim, Mike (see above) and Paul brandishing scrapers and cleaning rags to get rid of paint and ingrained dirt.
John has been working on the final repairs to the steelwork at the north east end of the RMB, with the final sheet of new steel being positioned: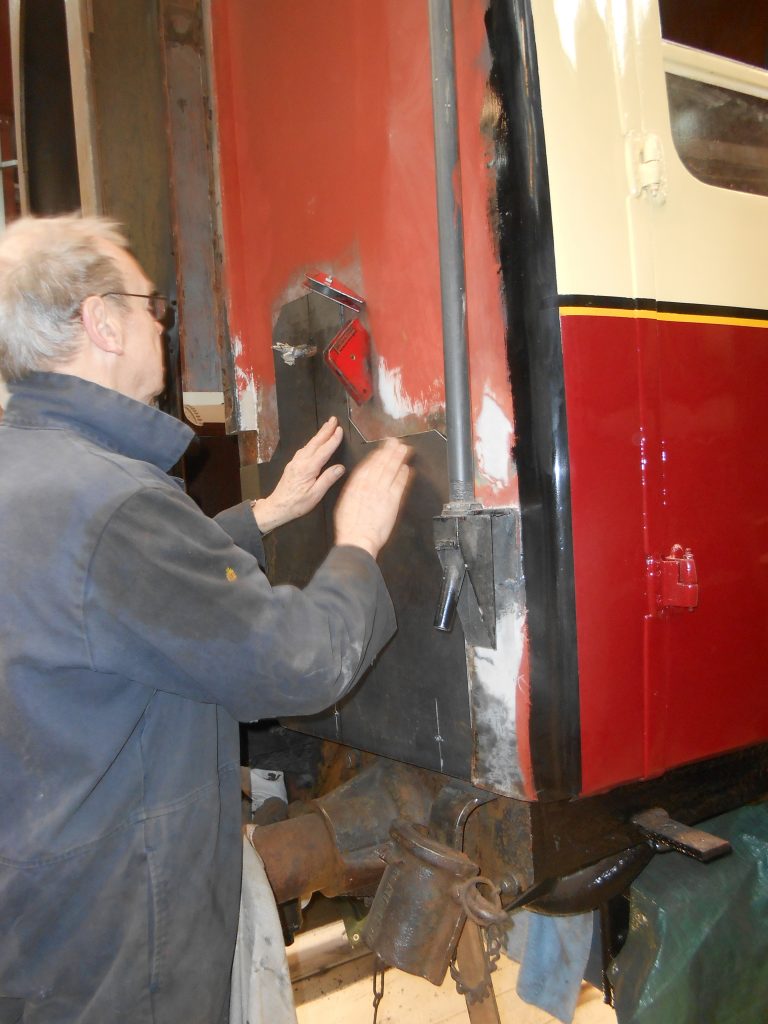 … and the finished welded job: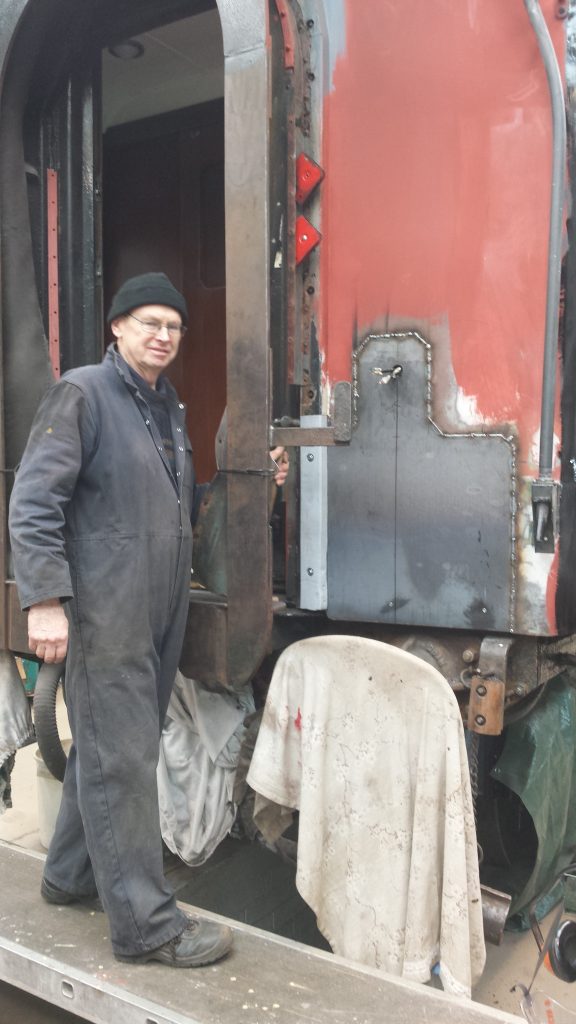 So So plenty of work for Tim next Wednesday with the filler and sander to remove all traces of the repair.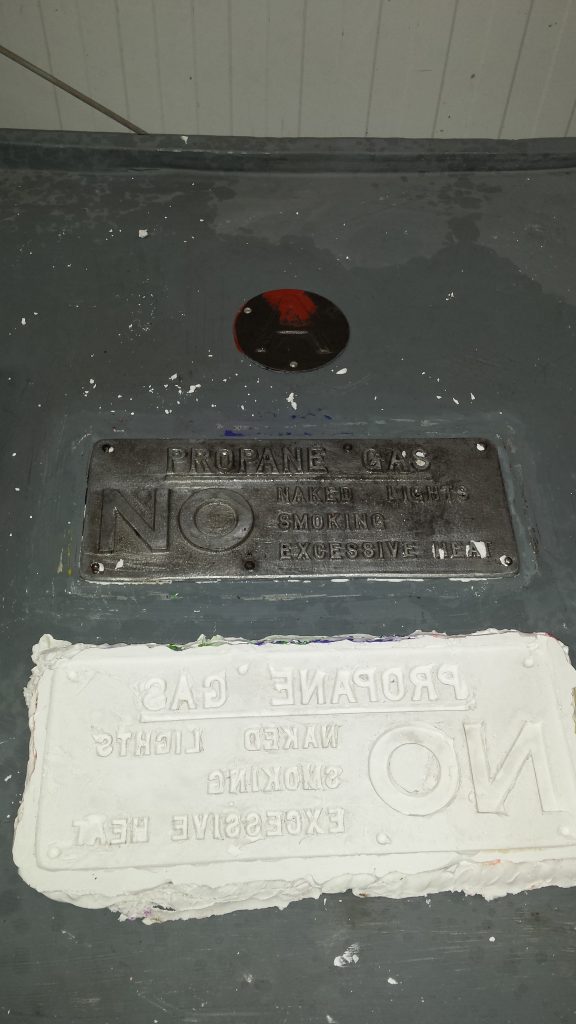 Paul and Mike have had a second attempt at creating a plaster of Paris mould for the plate to go on the new gas compartment door on the RMB. This time they were successful, and the next job is to use some casting resin to create the plate itself. Meanwhile, Paul has been creating a new letter 'B' to go on the door, and is seen here removing some of the waste metal with the aid of a pillar drill: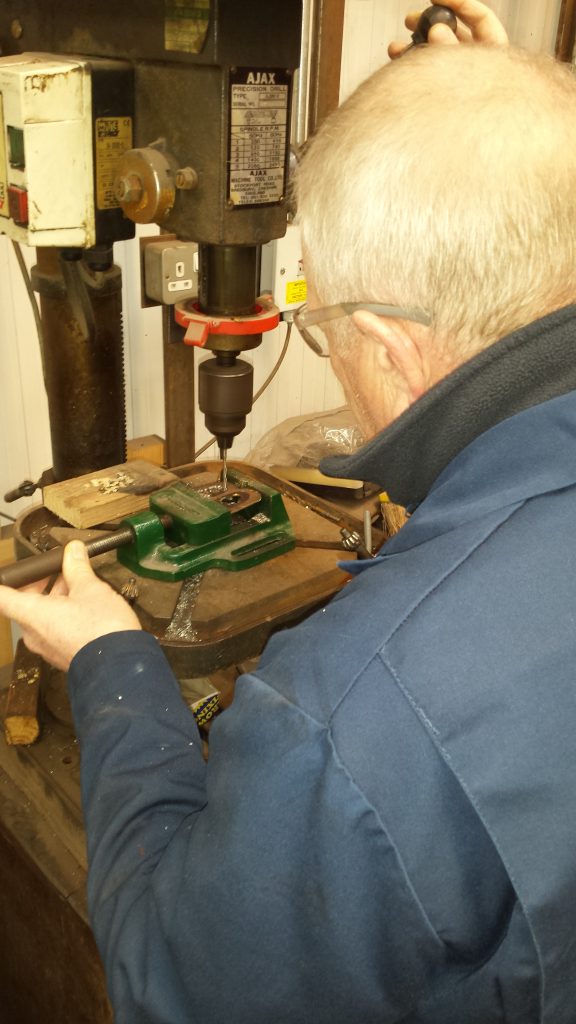 Adrian has continued his paint treatment of Caliban's inner frames whilst Alan has been drilling more holes in the replacement steel for Caliban's running board.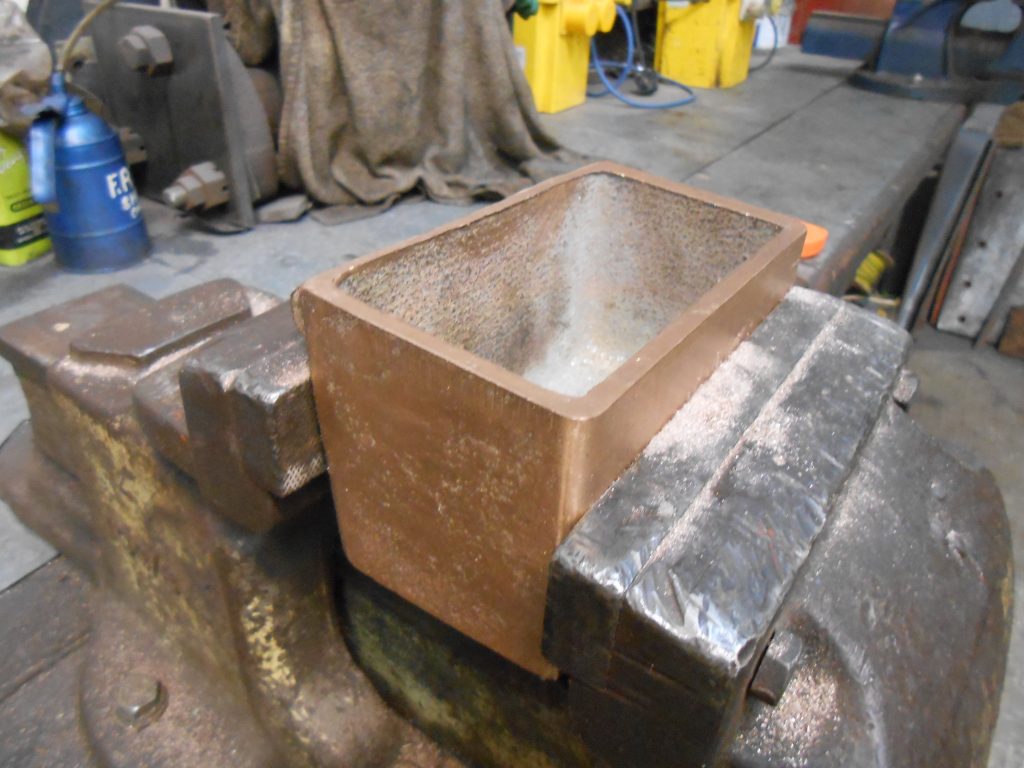 Howard has been making progress with one of the new lubrication boxes, with the machined casting seen here.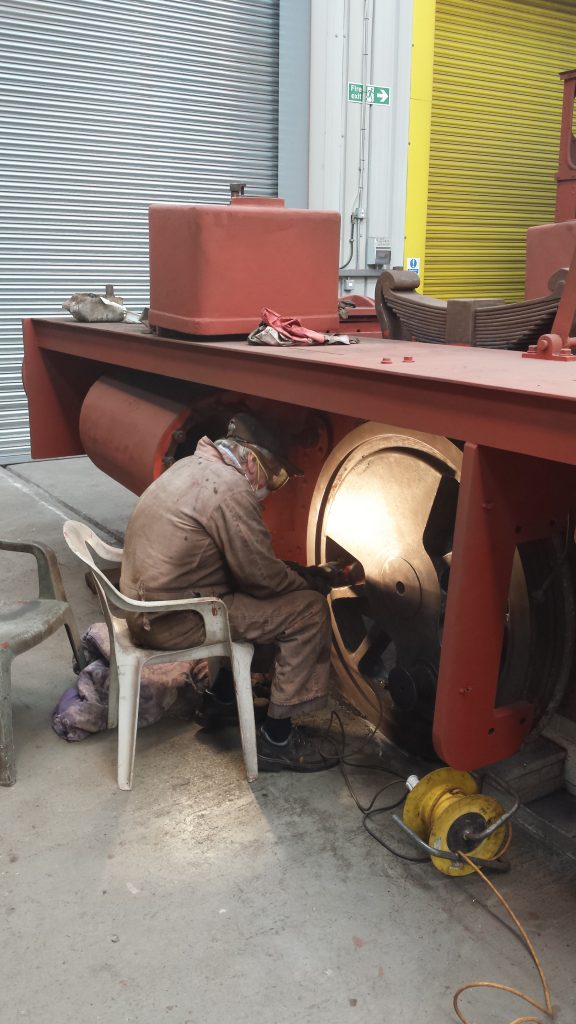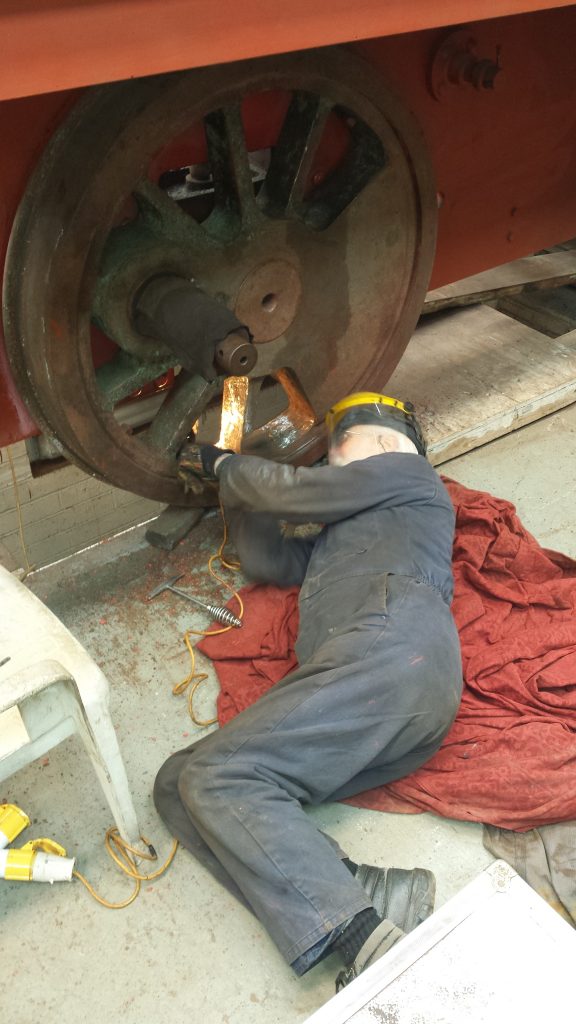 Fred and Roger have again been hard at work on the wheels – this week's photos look very much like last week's – did they ever go home?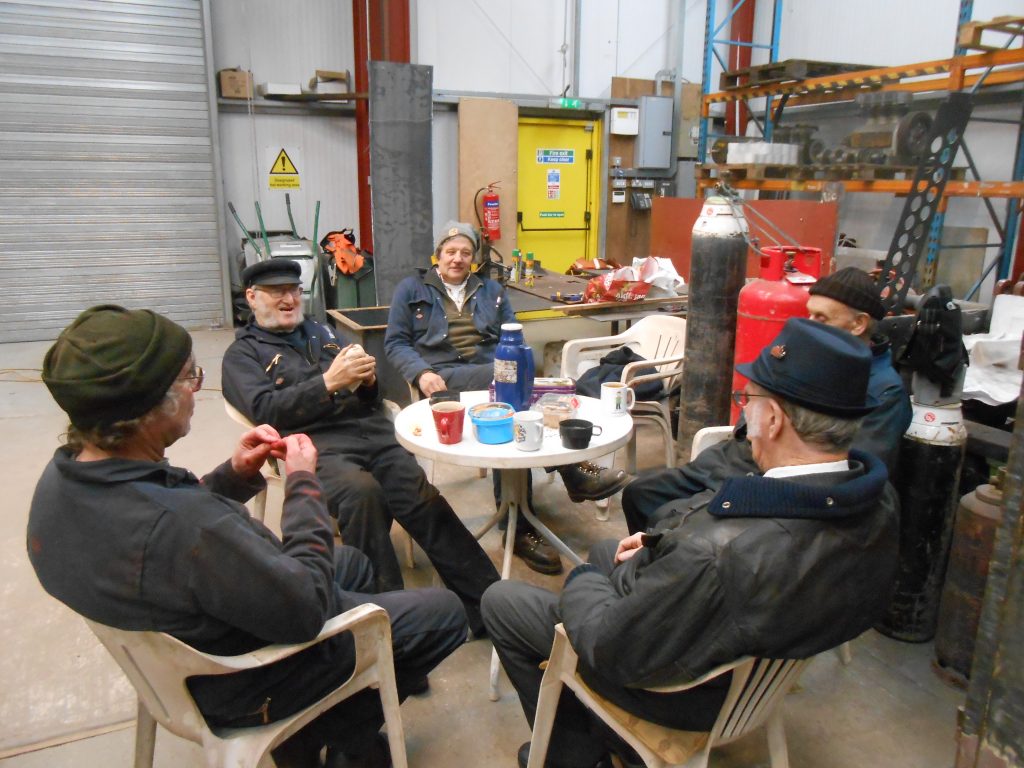 Alan, incidentally, brought in birthday cakes for everyone on Wednesday, and some of the gang can be seen seated around the table enjoying the results of Alison's baking.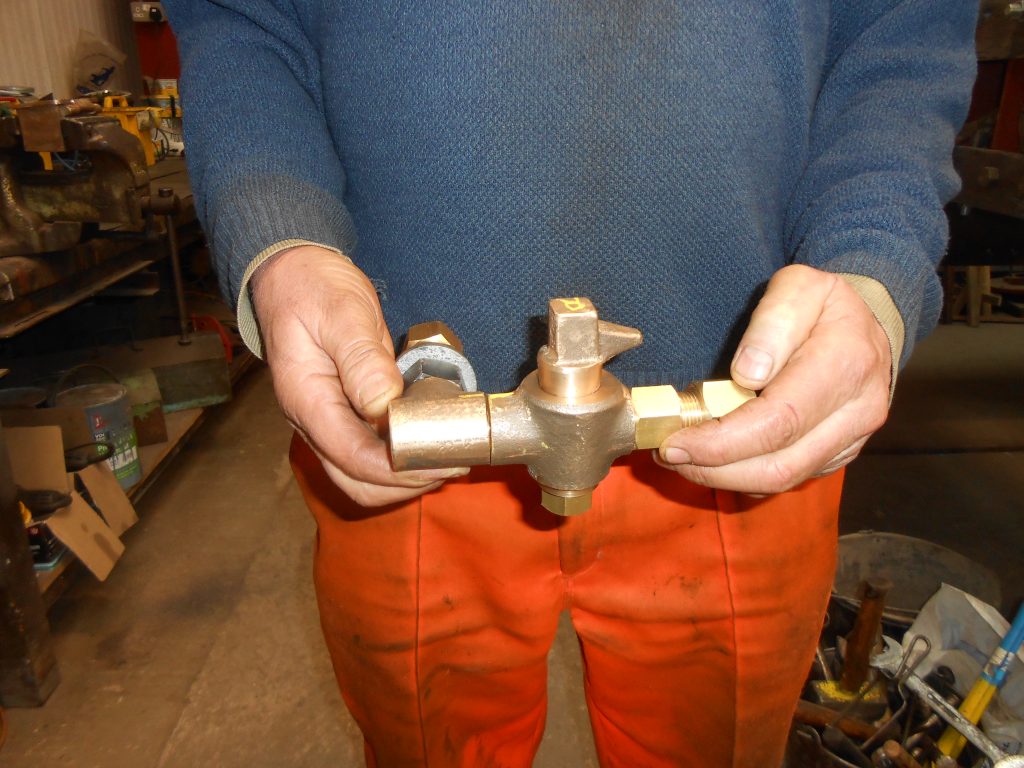 Keith continues to gather together components for Wootton Hall, including the new cylinder lubrication valves seen here. Meanwhile George has again been working on the old tubes.
The Fluff gang continue with cleaning up components on the diminutive diesel and look forward to the day when they can get the engine removed.
Finally, our folk band Live Steam has its first practice of the year scheduled for tomorrow evening, Tuesday, in anticipation of a gig at Staining on the 8th April for a birthday party.