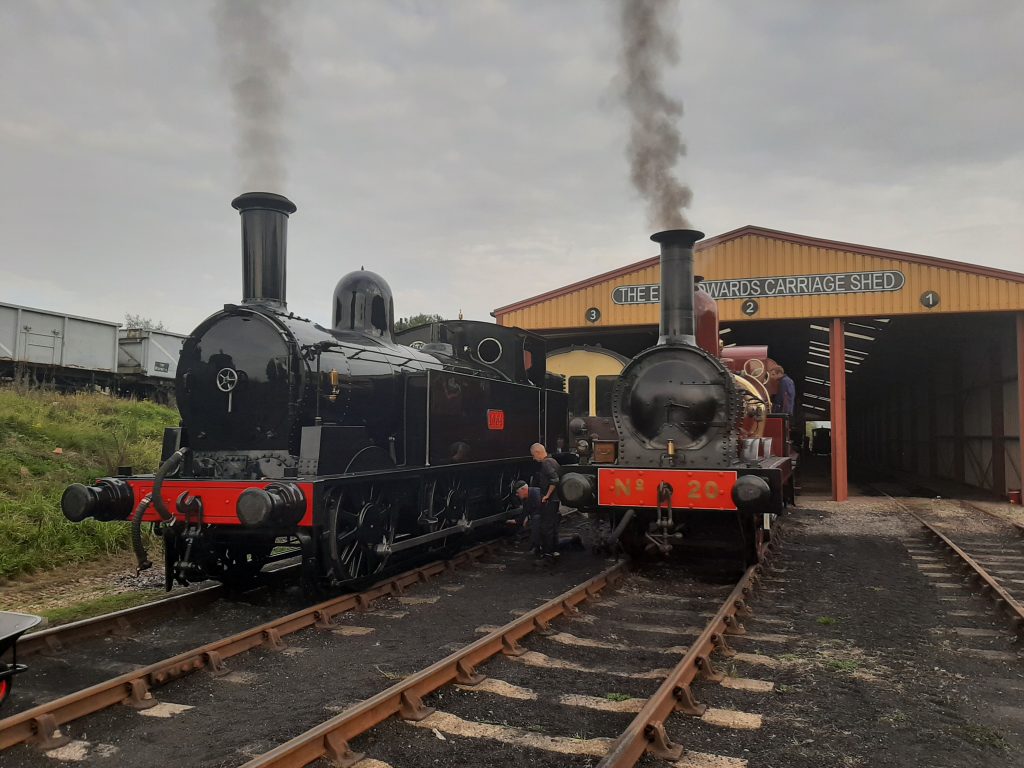 The main event this week has been Furness Railway No. 20's participation in the Blaenavon Heritage Railway's Autumn Steam Gala this last weekend. Sam Middleton and John Dixon went down to Blaenavon last Wednesday evening in order to prepare FR 20 on Thursday for the steamings on Friday, Saturday and Sunday. They were joined early Friday afternoon by Tim followed by Ade. Whilst Sam and John headed home on Saturday, Alison and Alan arrived on Saturday evening for the final day of the event.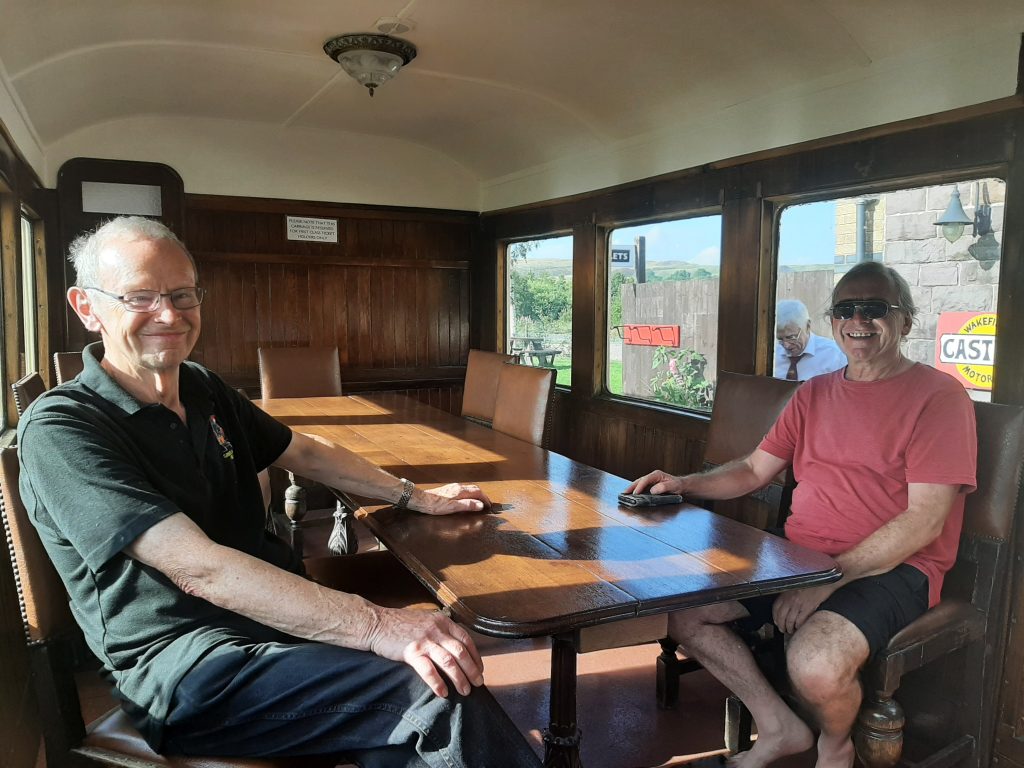 Sam looked after FR 20 on Friday which enabled the others to have a ride in a 1910 former engineer's saloon.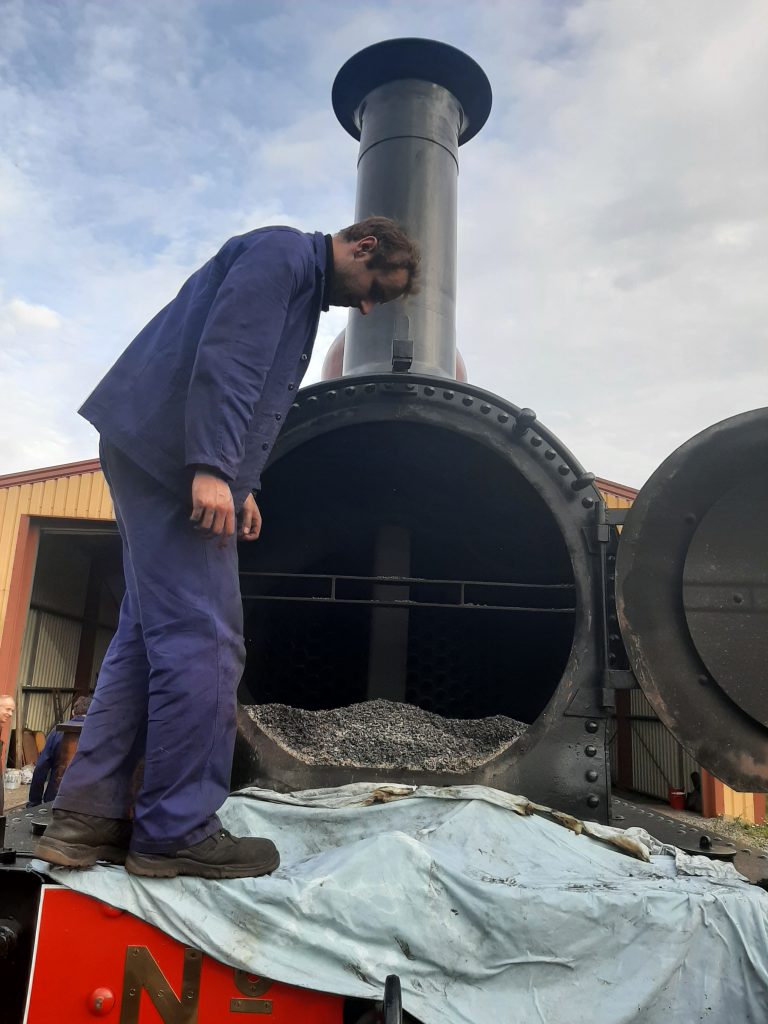 Sam then dealt with the inevitable pile of char in the smokebox.
With only four locos in steam, FR 20 was busier on the Friday and there is some YouTube footage here of it in action:
There was a very full programme of trains on the Saturday and Sunday with six locomotives in steam: FR 20, L&NWR Coal Tank 0-6-2T No. 1054, Hawthorn Leslie 0-4-0ST Keighley Gas Works No. 2, Hudswell Clarke 0-6-0T No. 1857, Andrew Barclay 0-4-0ST Rosyth No. 1 and Andrew Barclay 0-4-0ST No. 1219 Caledonia Works. There were two passenger train sets plus a coal train to keep the locos busy all day.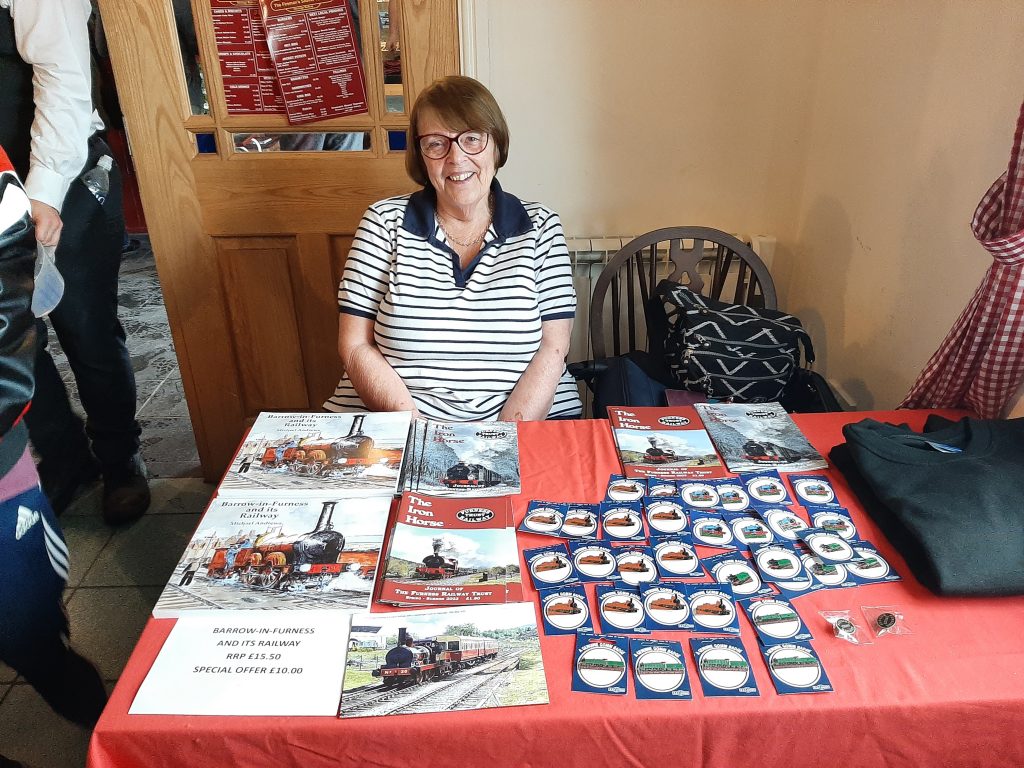 Needless to say, Alison spent some time taking some useful sales income on Sunday.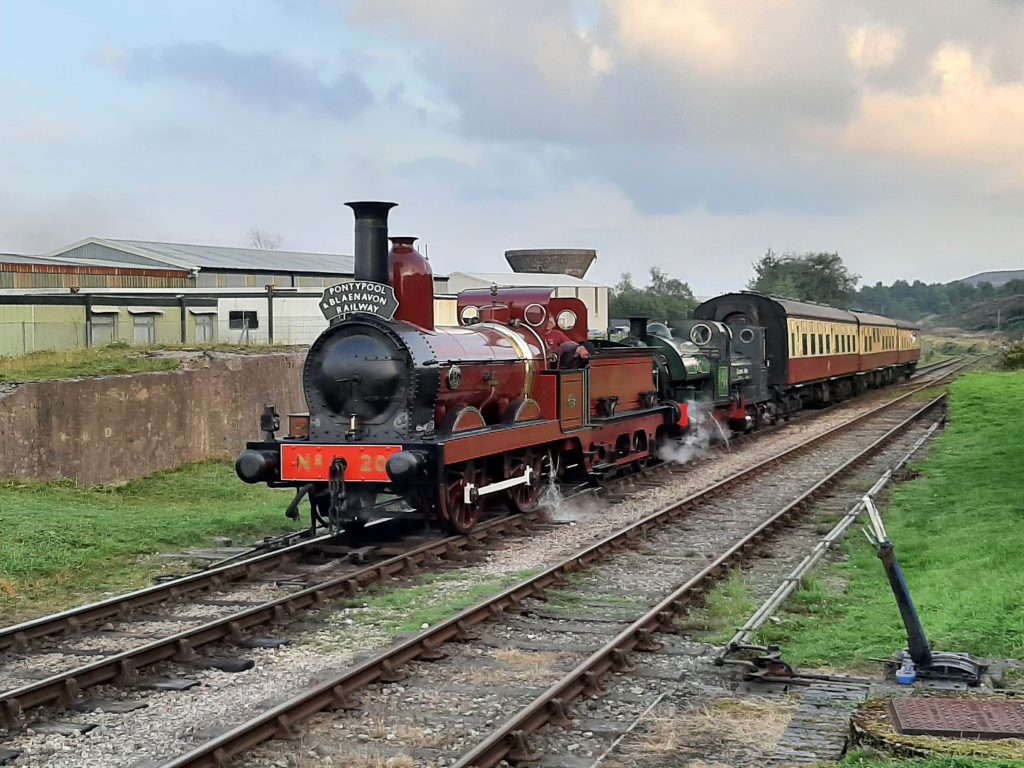 It is pleasing to be able to report that FR 20 steamed extremely well all weekend and, late Sunday afternoon, was called upon to rescue a train that was in trouble at Blaenavon High Level. Not surprisingly, a crowd gathered to watch the gallant 160 year old locomotive blast its way up the bank into Furnace Sidings station with the ensemble of two locomotives and three carriages behind it.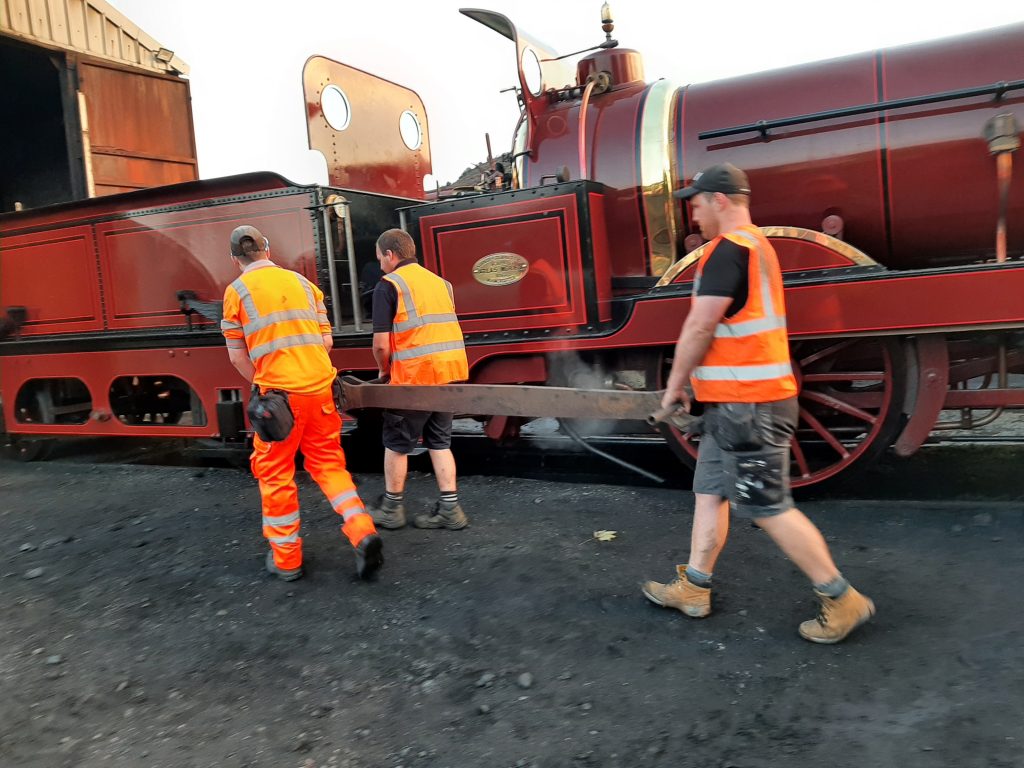 Needless to say, it was starting to get dark when Ade, Alan and Tim then set about preparing FR 20 for its journey home, removing guard irons and sand pipes and fitting lugs to the tender that could be used to fasten the loco on to the transporter the following morning. And then there was the loading once again of the coupling rod for Wootton Hall!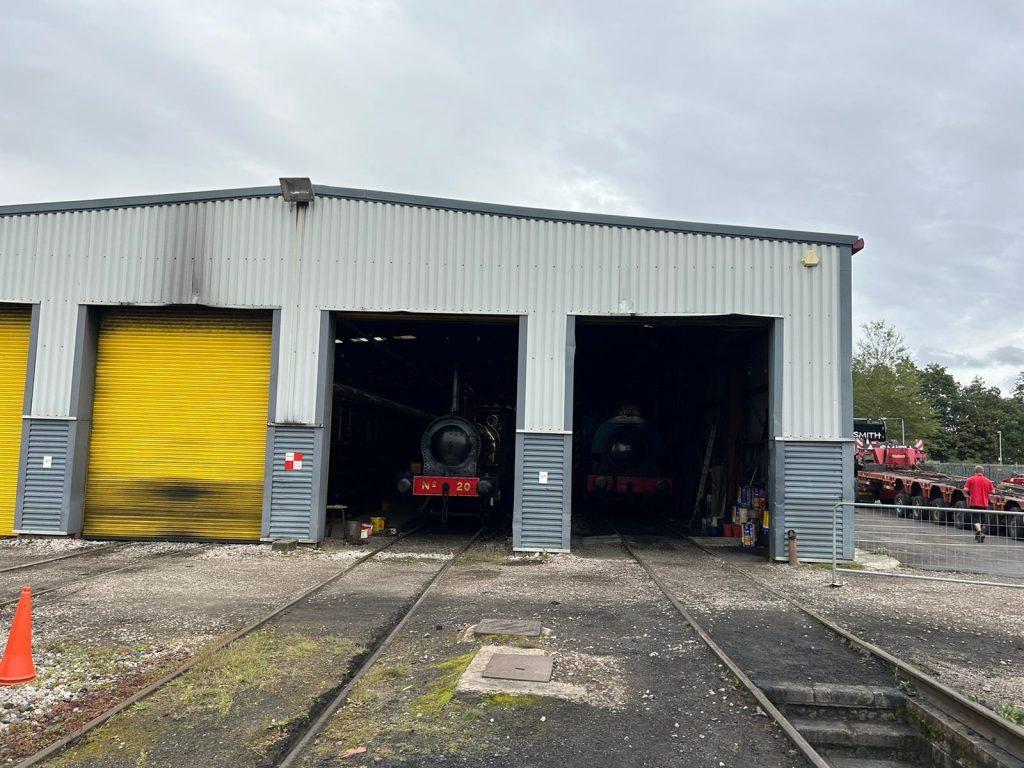 Fortunately, the journey home for everyone and the loco was without incident and Ade was on hand yesterday evening to shunt FR 20 into the running shed at Preston.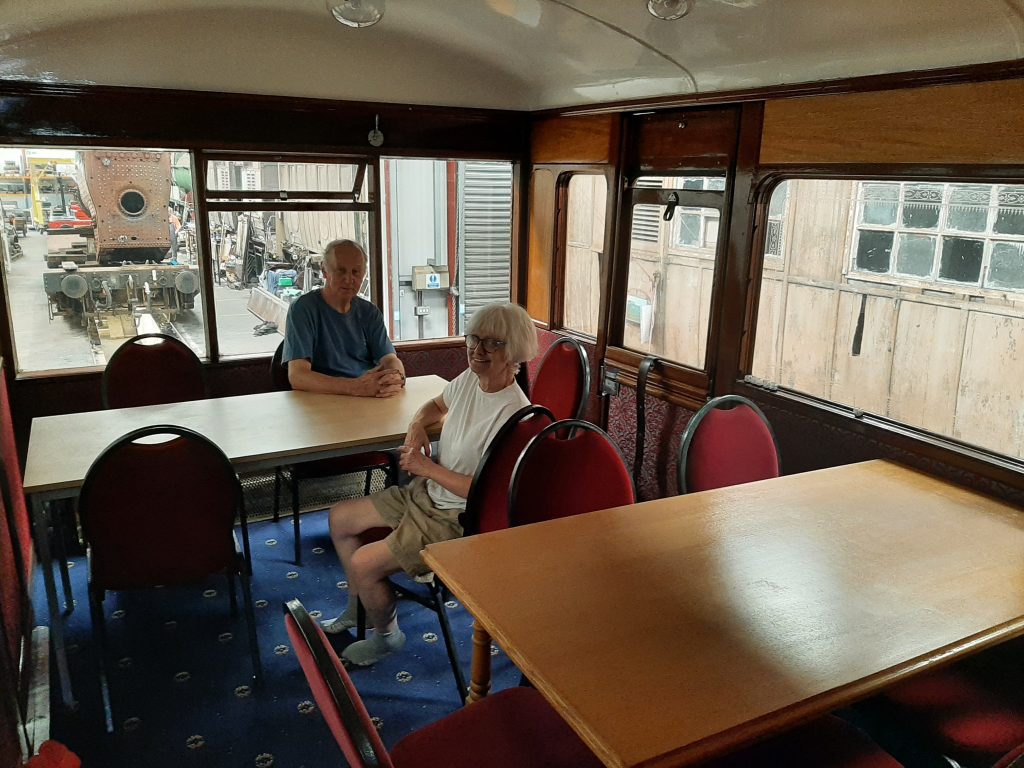 The previous Wednesday at Preston had been spent in moving the stored chairs and tables into Great Eastern Railway royal saloon No. 5. The coach was then moved over the pit to allow inspection and oiling to take place and then into the outer shed to enable 5643 to be re-positioned and its boiler to be moved into the main shed.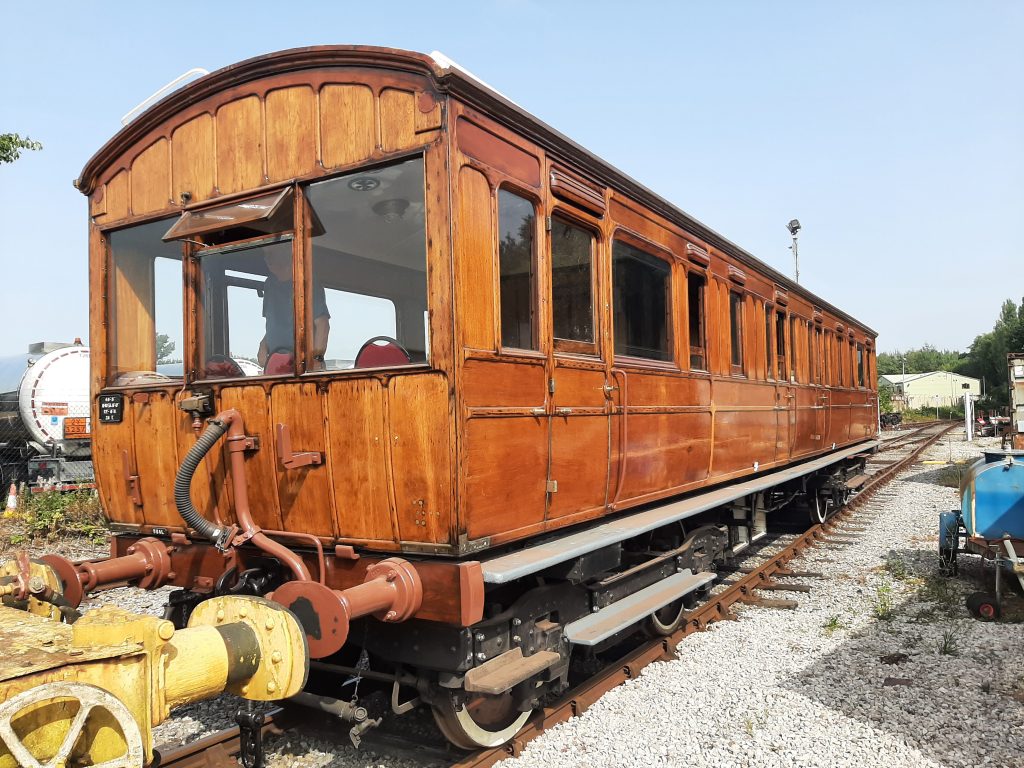 GER No. 5 was then moved into the RSR running shed on Saturday and a satisfactory brake test performed using the steam locomotive of the day. The 125 year old vehicle is now scheduled to make an appearance at the RSR's autumn Steam Gala on the 30th September and the 1st October.