There was no blog last Monday as many of us were busy attending the FRT's Annual General Meeting at Preston on Monday evening. A full quorum was present, no doubt tempted by the last and main item on the agenda which was Alison's catering! Needless to say, there were no long awkward questions that would have delayed us attending to the sandwiches, sausage rolls and cake. Thanks to all who attended and also to Alison for the food.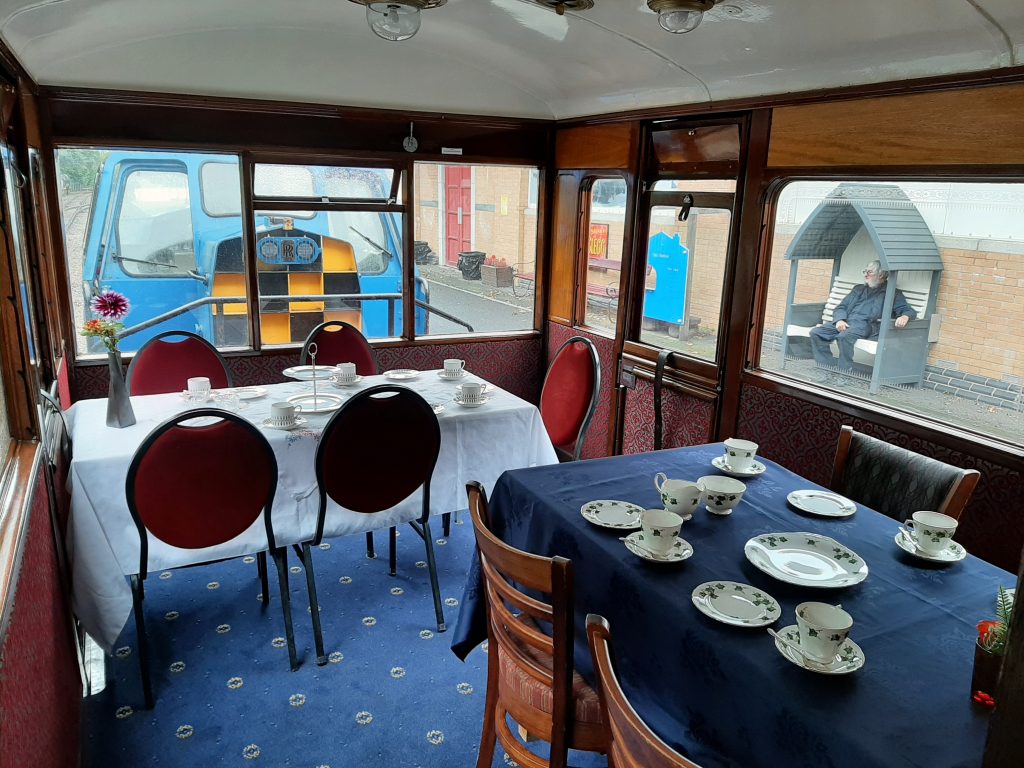 This last weekend saw the Ribble Steam Railway's Gala take place where Furness Railway No 20 and the Great Eastern Railway royal saloon No. 5 were scheduled to appear, the latter making its public debut after an in depth overhaul.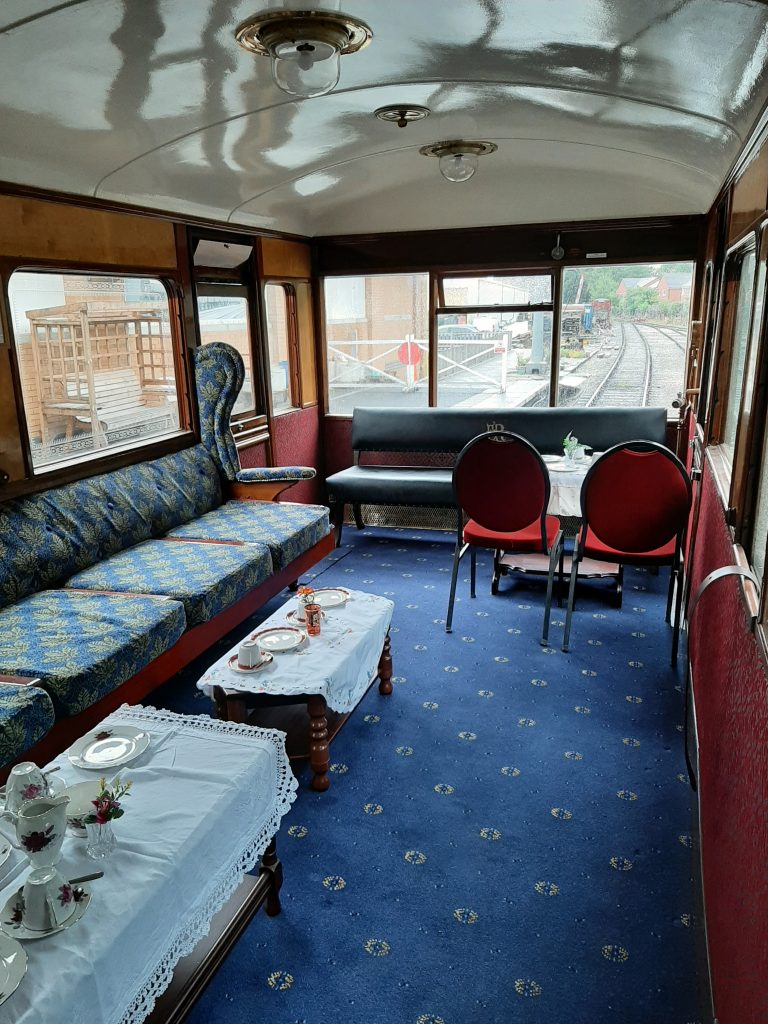 Wednesday saw the tables laid out in GER No. 5 for the first time.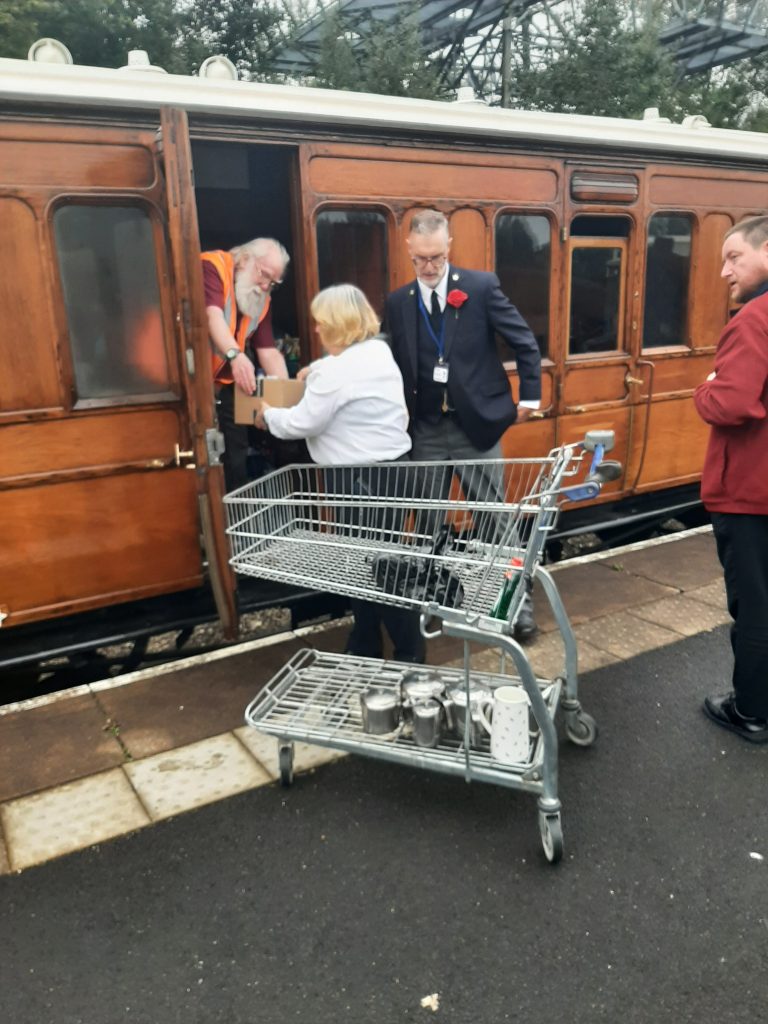 This was followed by a final loading of equipment on the Saturday morning.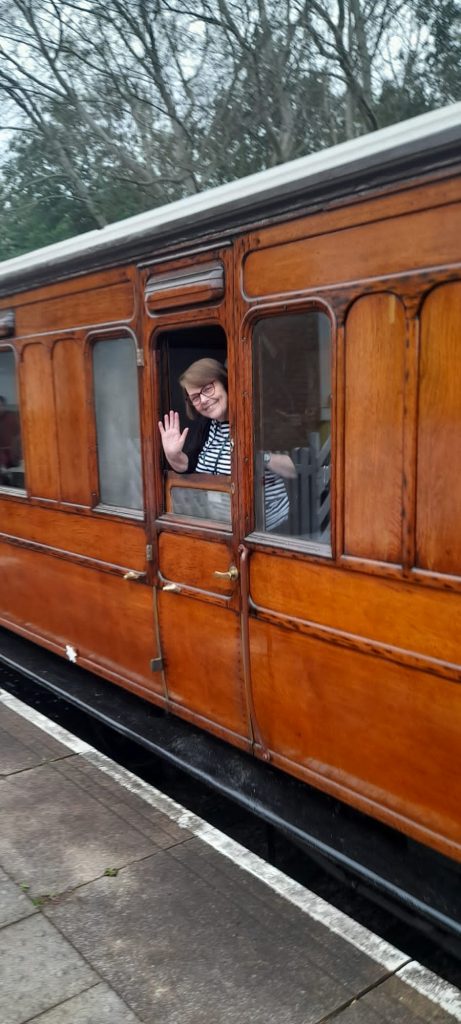 One or two of us felt quite emotional as the seats on the coach rapidly filled and it set off for its first journey. Alson gave us a wave as she went past.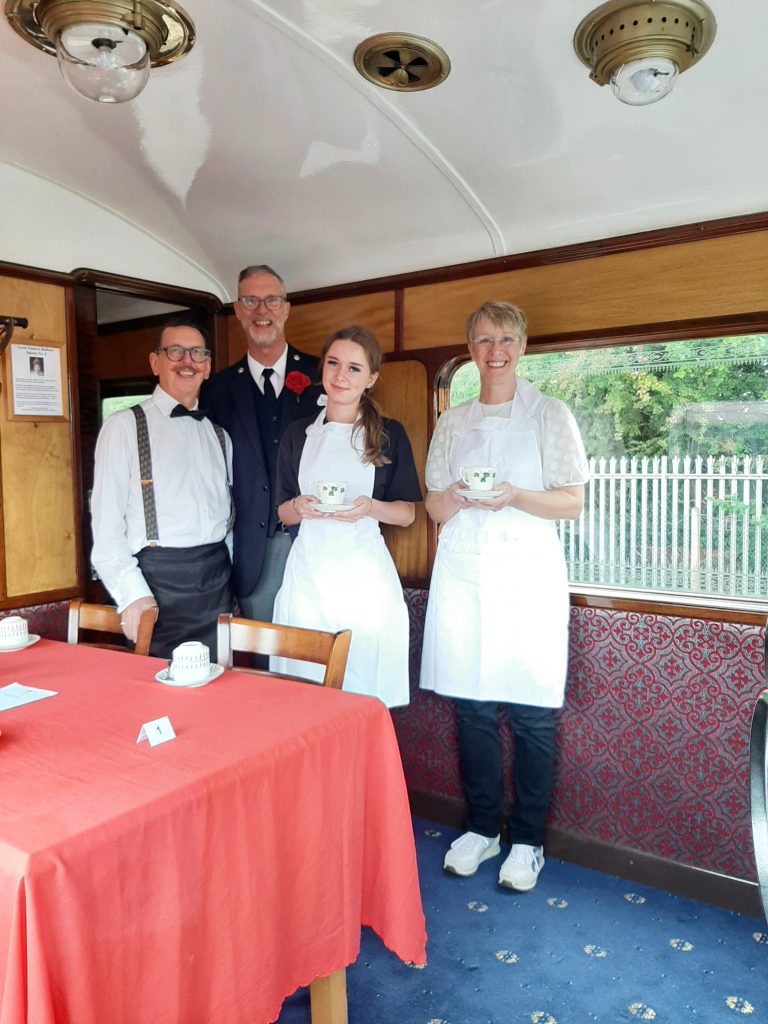 RSR volunteers entered into the spirit of the occasion by dressing appropriately for the serving of drinks in the mornings and then cream teas in the afternoons.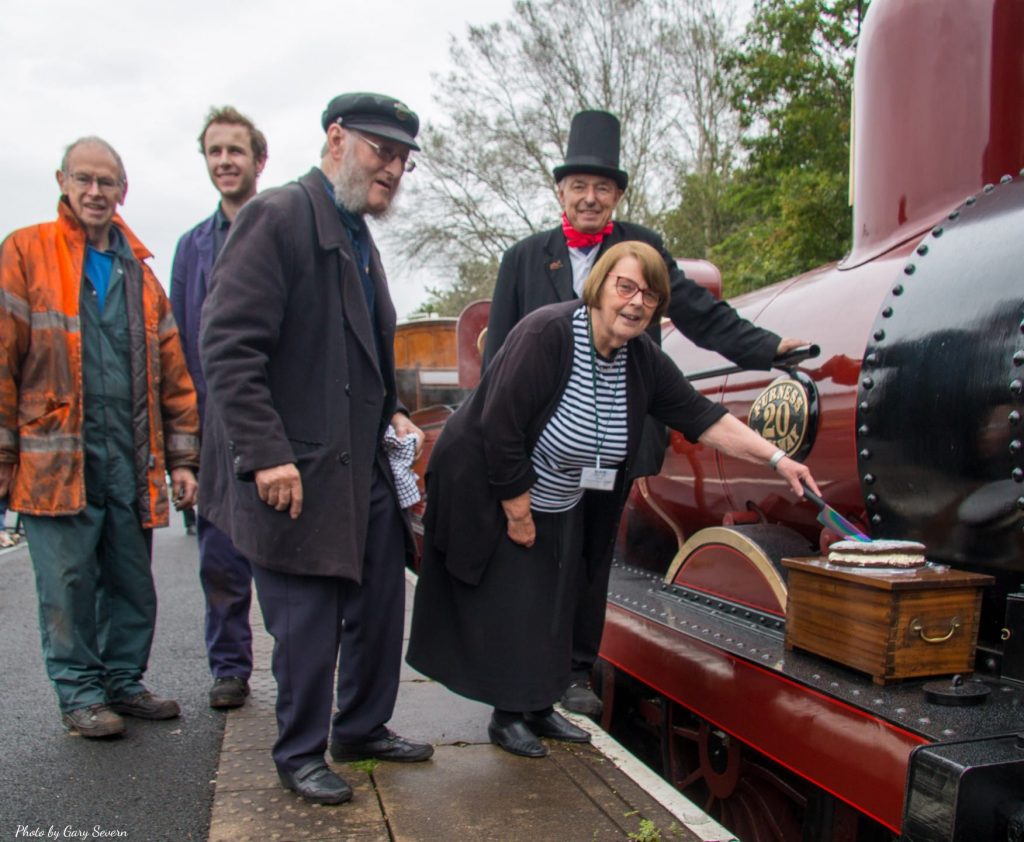 A cake (yes, more cake) appeared at 12.50 on Saturday so that the 160th and 125th birthdays respectively of FR 20 and GER No. 5 could be celebrated. (And, yes, we did leave some for Ade who was driving on Sunday!)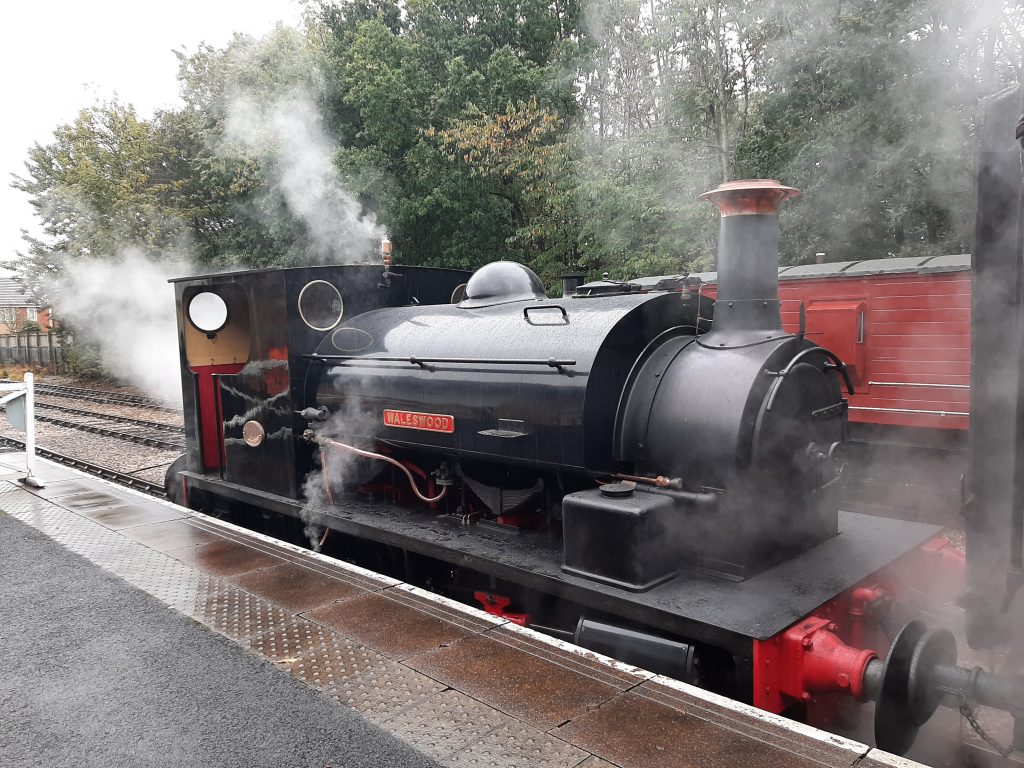 The visiting engine for the Gala was Hudswell Clarke 0-4-0ST No. 750 Waleswood of 1906.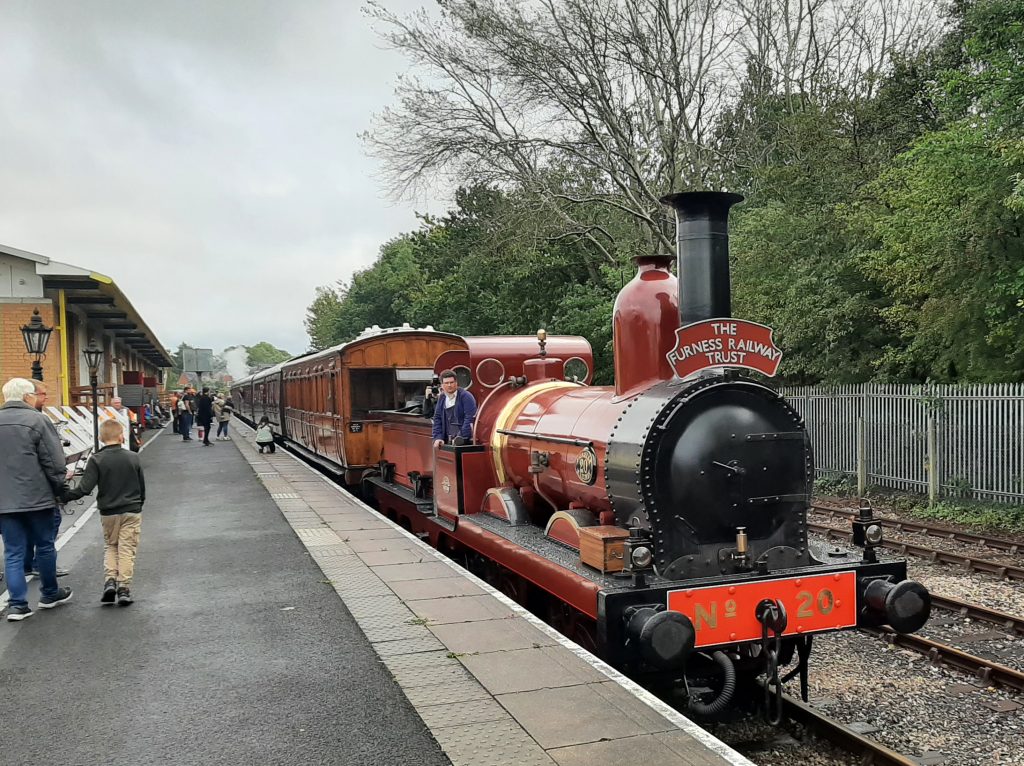 The weather was variable, the heavy rain testing the stamina of those in the open cab of FR 20 on Saturday afternoon, but the crowds turned up and the royal coach was sold out on both days. Trains ran to time, despite it being deemed the RSR's most complex Gala timetable, and there were many lovely comments received from satisfied customers. Well done to all those involved.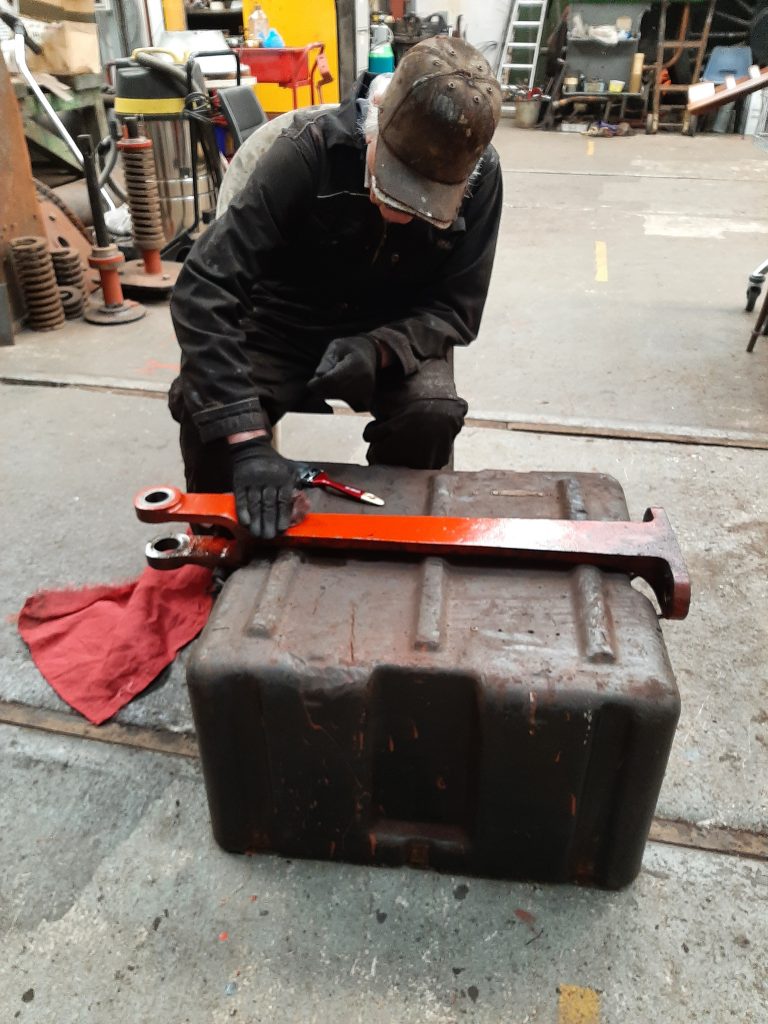 Away from the public eye, work has continued on stripping Great Western Railway 0-6-2T locomotive No. 5643 as part of its overhaul, with Fred seen here cleaning up one of the eccentric rods.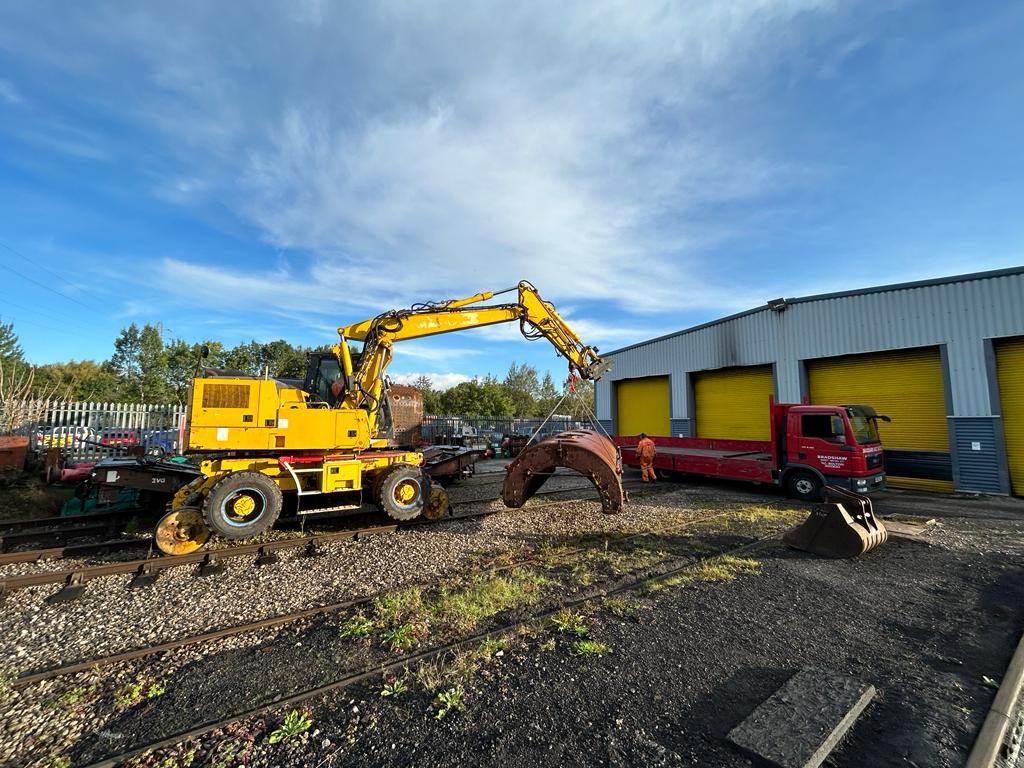 And there is good news for those followers of Peckett 0-4-0ST Caliban where the old saddle tank has finally been recovered by the Ribbe Rail Road Rail Vehicle and sent off to Bradshaw Sheet Metal for replacement, along with Caliban's smokebox and the ashpan from 5643.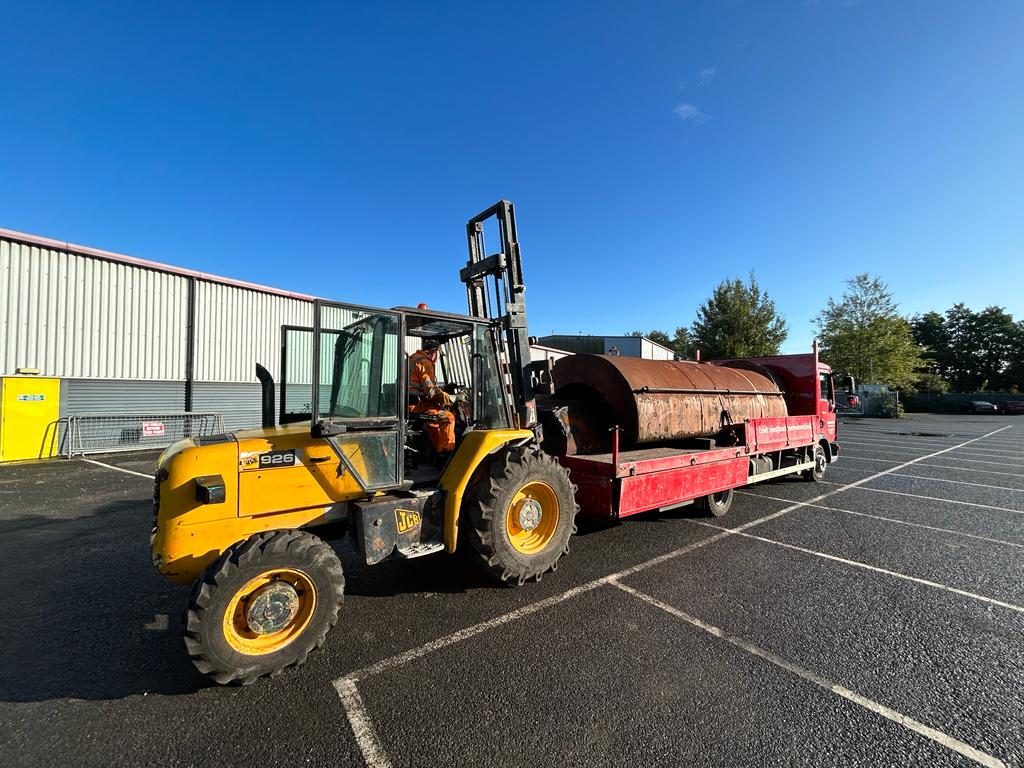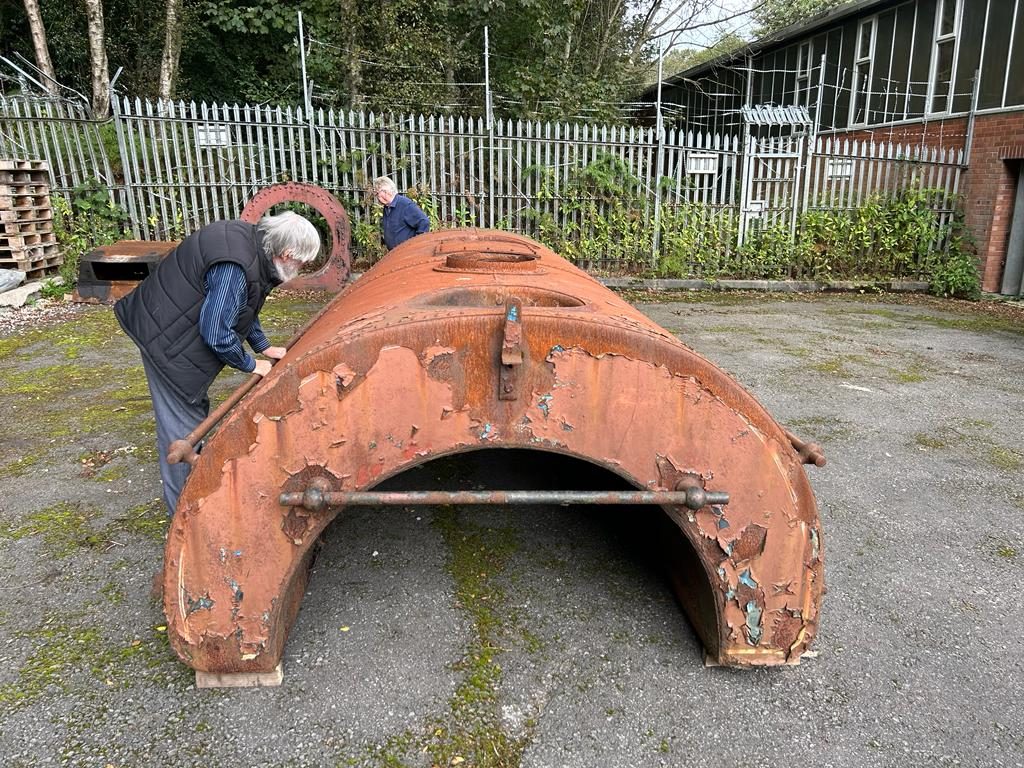 Alan and Sam paid a visit to Bradshaw's last Tuesday followed by Keith on Thursday.
Finally, over at Embsay, one of Cumbria' eccentrics has been removed following the discovery that some of the white metal on it had come adrift. It is hoped to effect a repair in the not too distant future.