It has been a full week. Wednesday saw a good gathering at St. Mary Magdalene's Church in Ribbleton for a lovely service to remember the life of Jean Dixon, followed by the opportunity to have a more informal chat and  a chance to look at photos at the White Bull near Longridge.
Ade, Alan, Tim and Sam went to Embsay on Thursday to refit Cumbria's right hand injector clack box, hand brake and new parts for the left hand injector. As ever, you always meet up with the unexpected! Ade tapped out the holes in the backhead of the firebox for the new studs.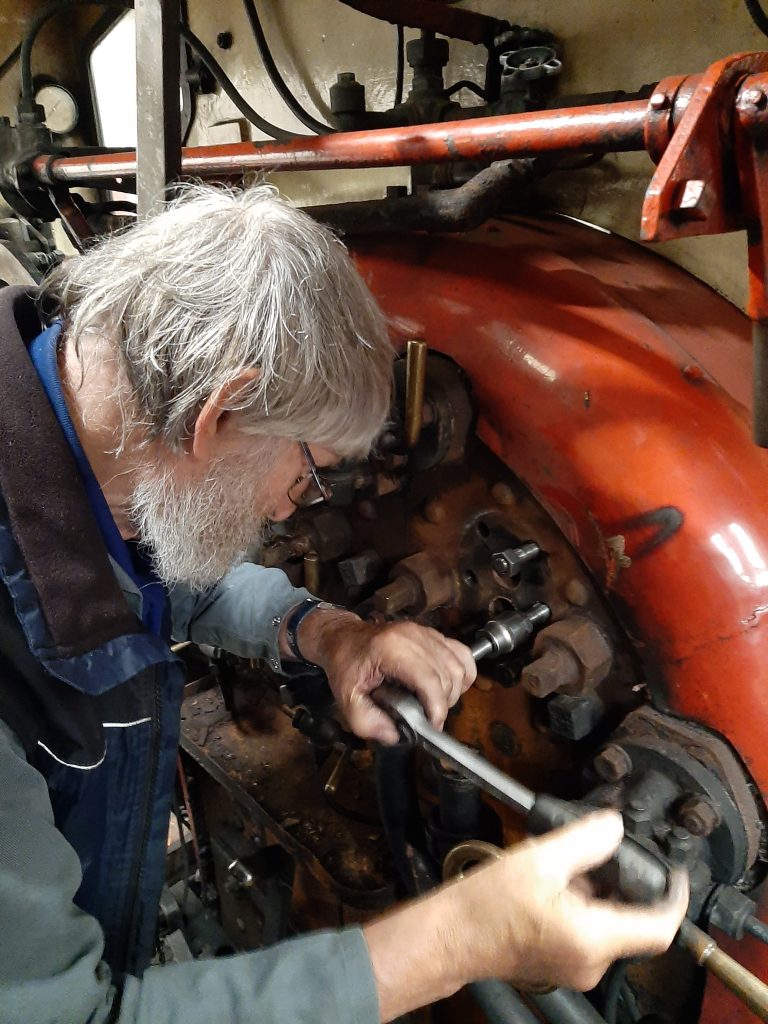 Alan then fitted the studs and until then, all was going well…..
Tim came to lift the clack box on to the studs and found that the holes in the clack box weren't aligned with the studs! There was a pause whilst the old studs were examined and some of them were found to be bent. The only solution to obtaining a good fit was then to open out the holes in the clack box after which Ade is seen here tightening the retaining nuts.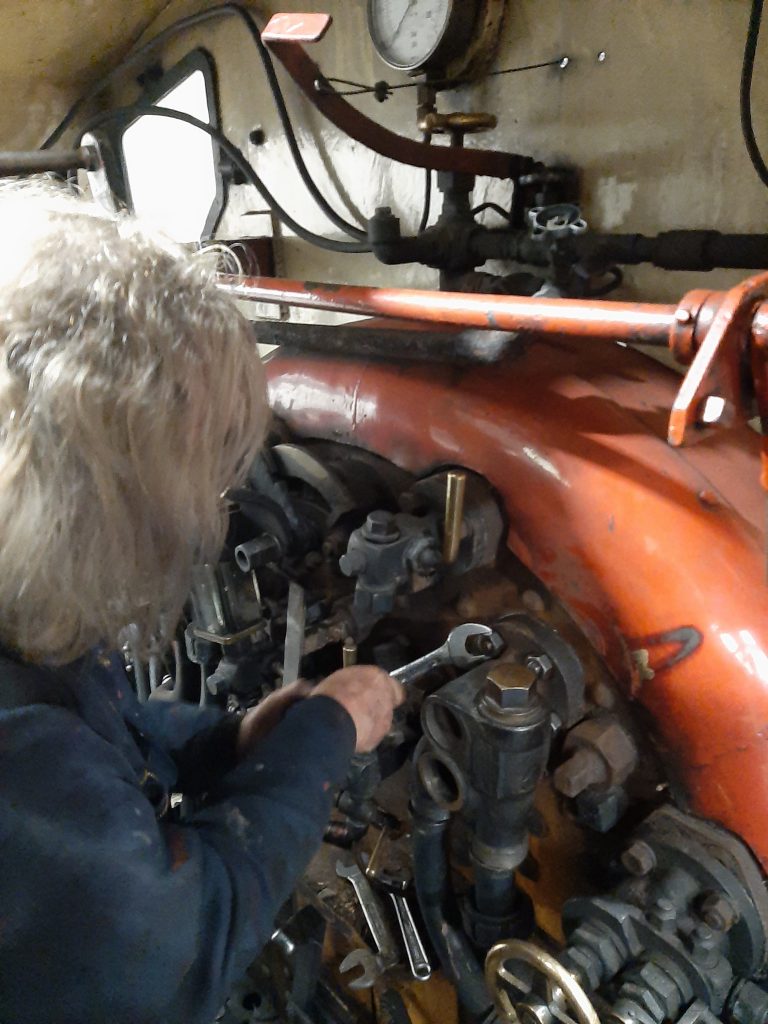 Fitting the new parts to the left hand injector wasn't all plan sailing either but was finally accomplished with a bit of oooomph!
That left the re-fitting of the hand brake shaft.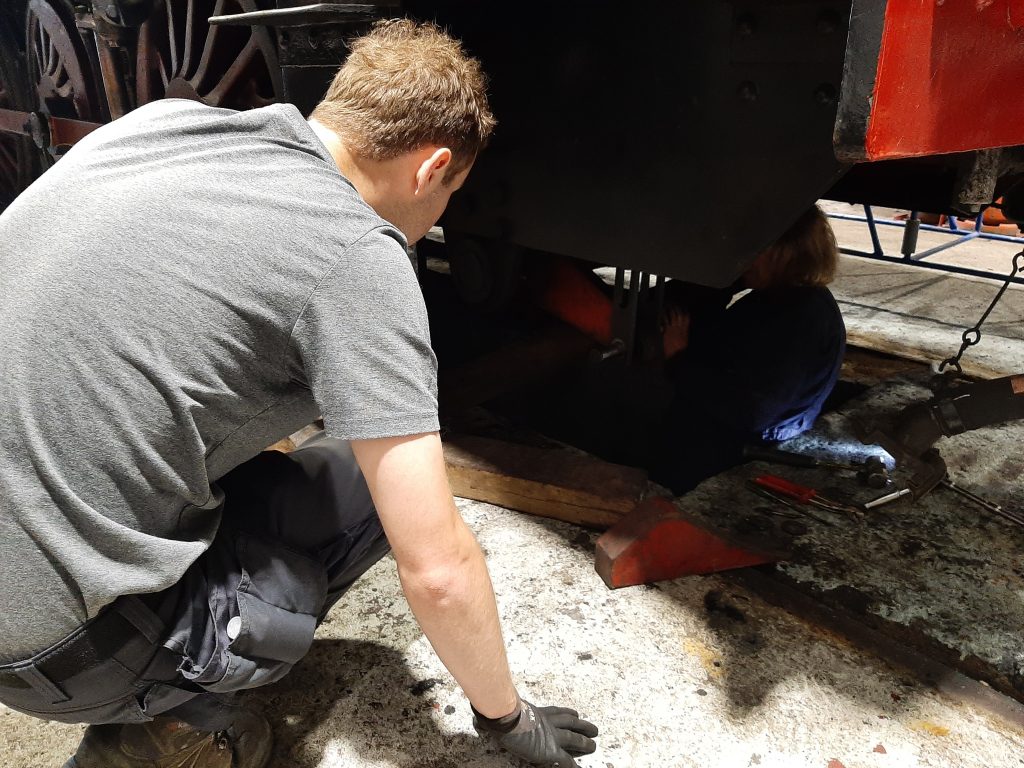 Sam is seen watching Ade under the engine during the process of fitting the links to the shaft.
A steam test for Cumbria is now scheduled for tomorrow.
Meanwhile, Keith headed over to Bury on Thursday to look at 5643's valves which had been removed for examination following reports of excessive water consumption by the engine. Fortunately the ELR has Dave Reynolds, formerly of the Severn Valley Railway and somewhat of an expert on GWR locos, to render advice and a plan of action has been agreed to complete a repair.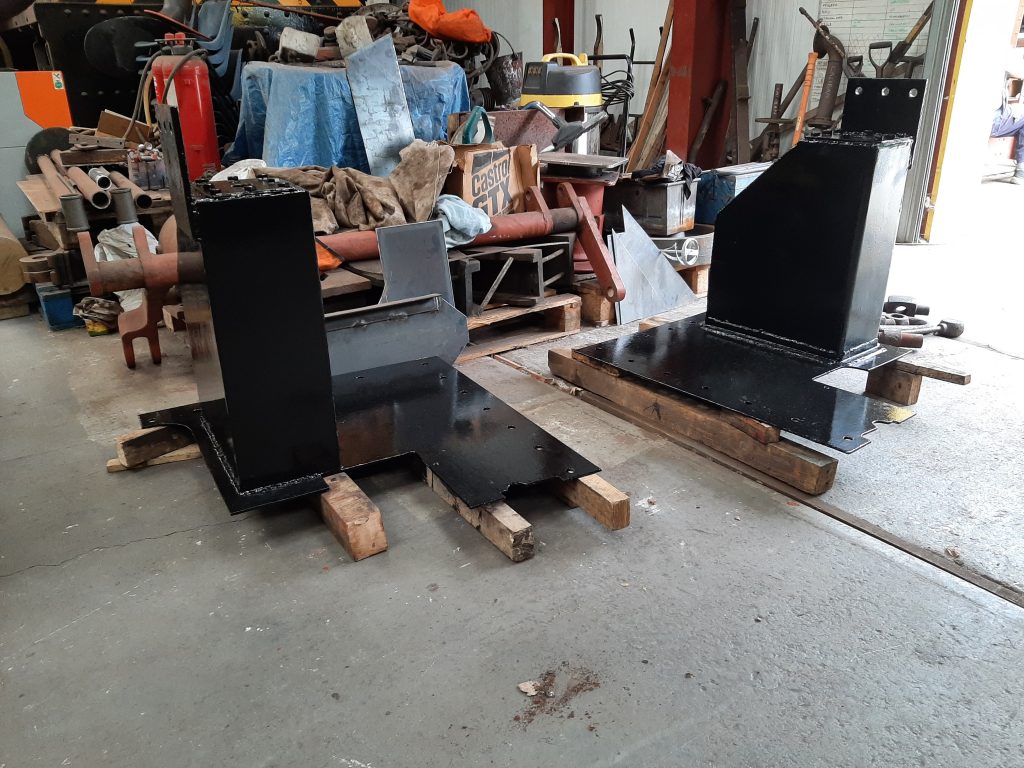 Back at Preston we have a photo of two repaired and painted sand boxes for Wootton Hall.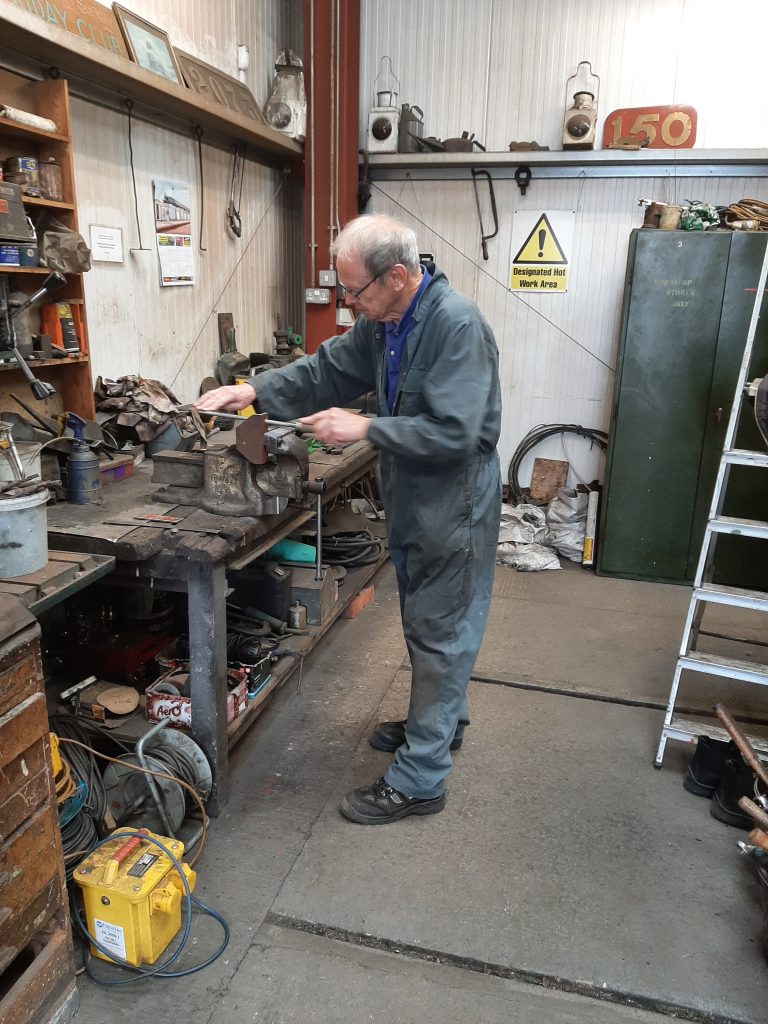 We were very pleased to welcome back John on Saturday who is seen here filing a new bracket to carry FR 20's engine vacuum pipe.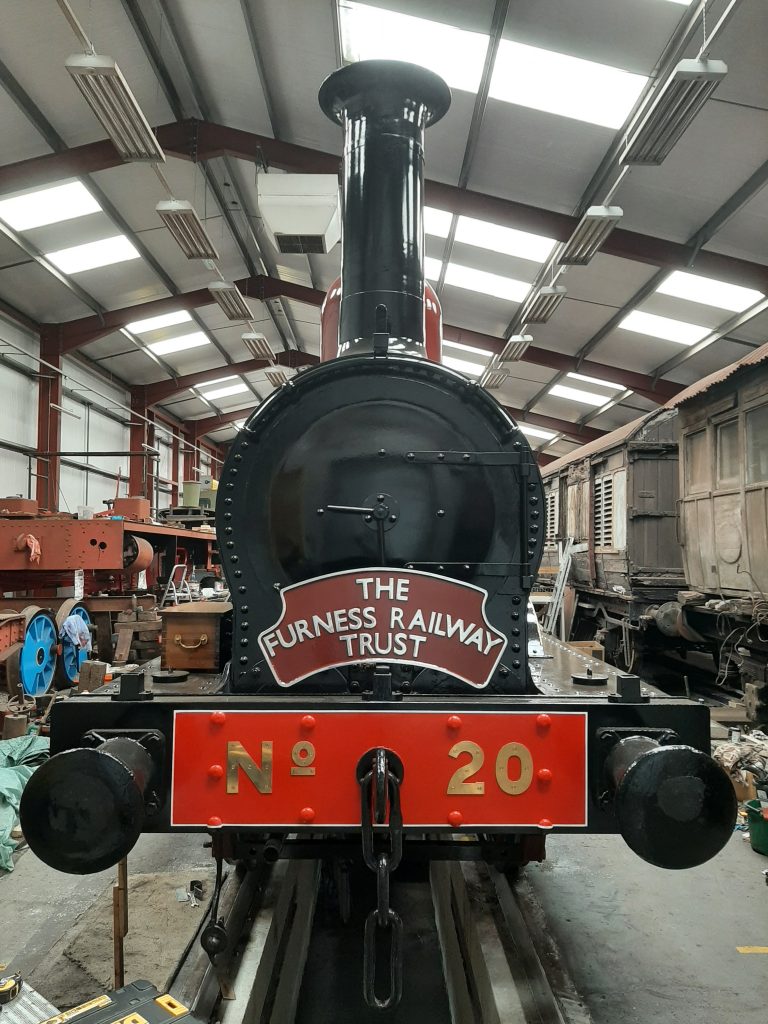 Those of you who read the blog a fortnight ago might have spotted a new locomotive headboard with the words "The Furness Railway Trust". Sponsored by one of our members, this is now at Preston with a view to promoting the FRT and is seen on the front of FR 20.
Finally, we leave you with news that a CGI version of Furness Railway No. 20 has been produced for Train Simulator. The product looks pretty convincing to us, and all credit to them.