A short update this week.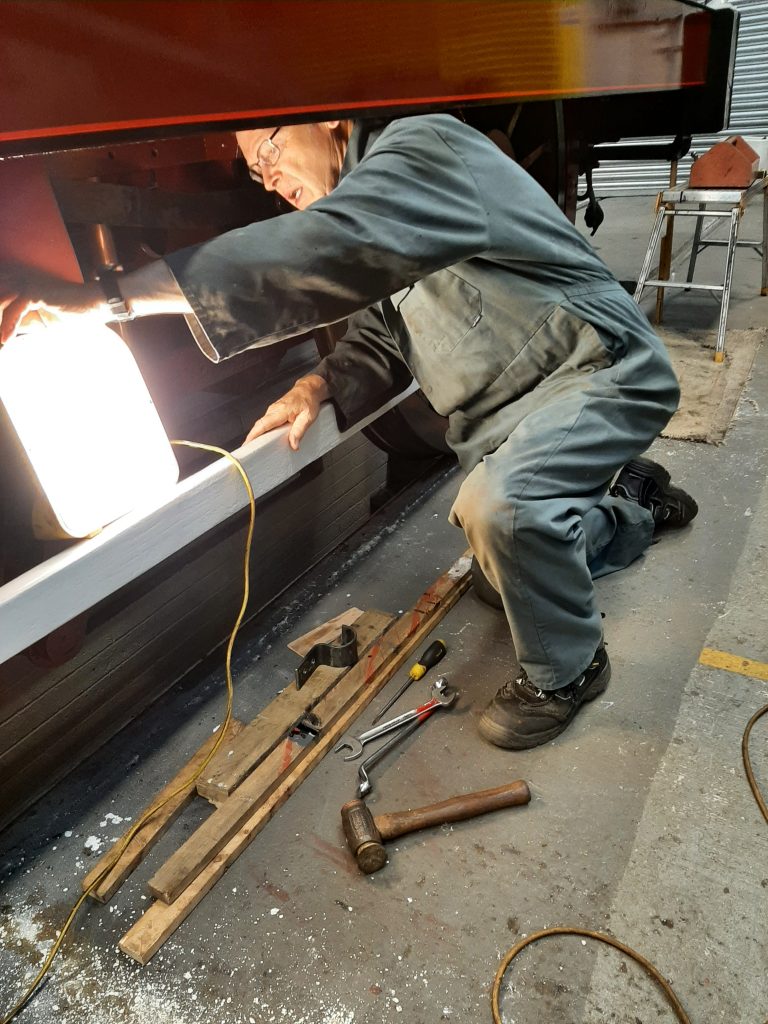 Further work has taken place on FR 20 with Tim tidying up some of the corrosion and paintwork on top of the tender and John Dixon still finding work to do on the engine's vacuum pipe which is located under the right hand valance.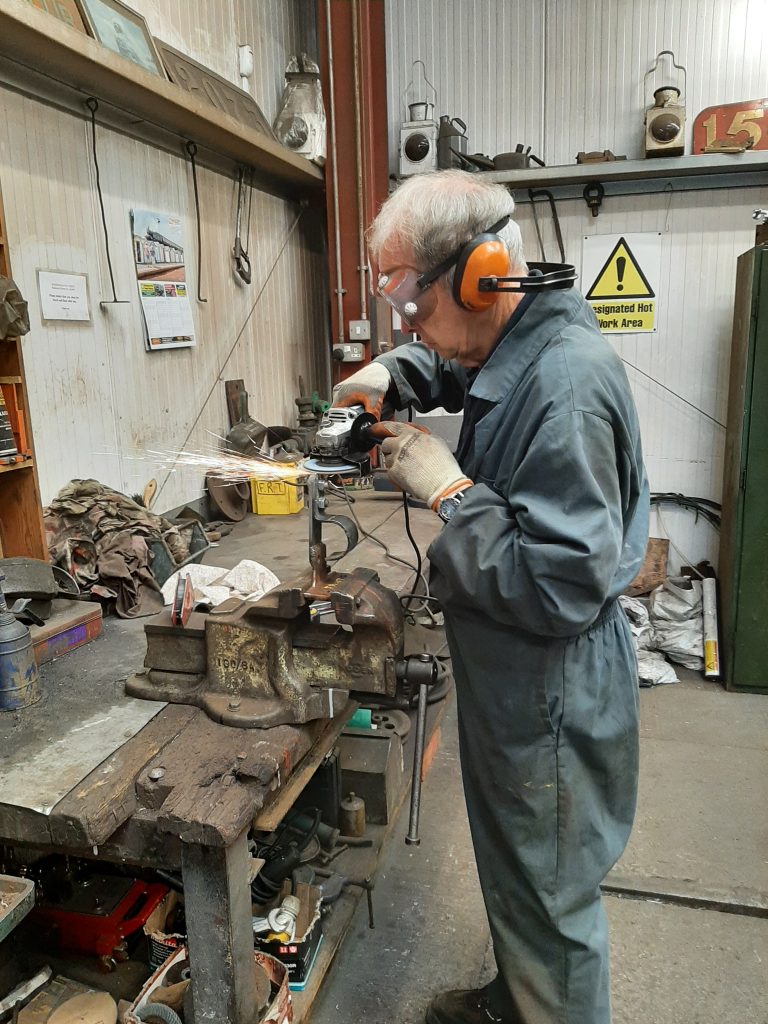 John has been fabricating two brackets to retain the vacuum pipe in place and is seen here removing sharp edges that could potentially cause harm to those working underneath the loco.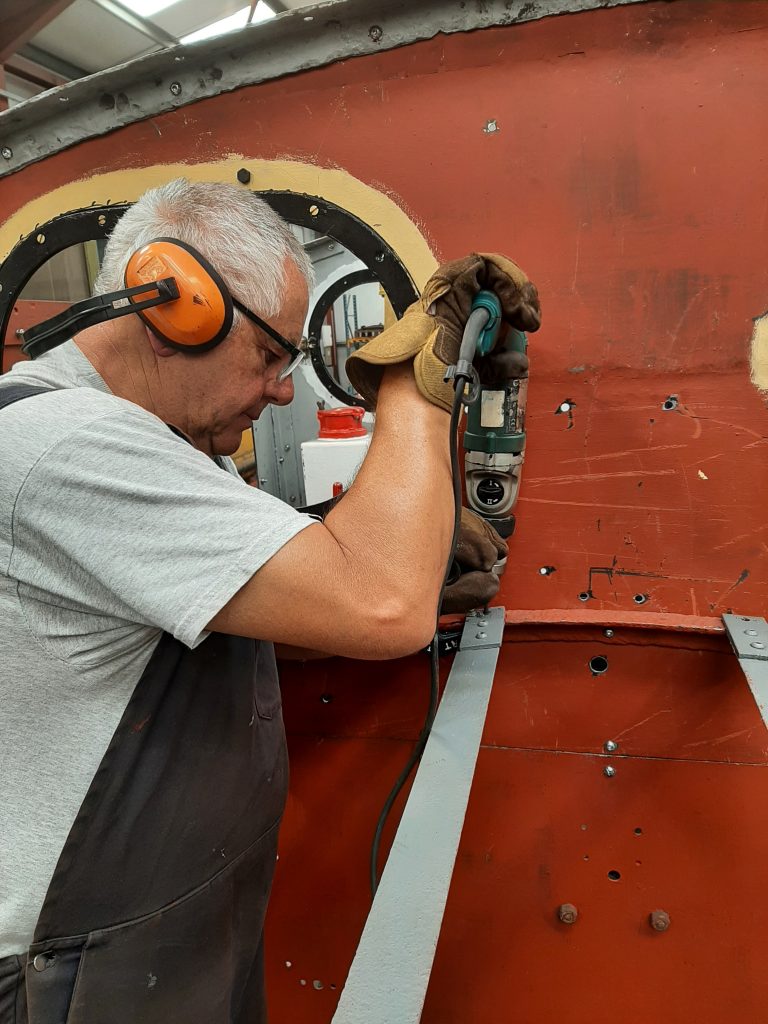 Work has also continued on Fluff with Phil Bell making some adjustments to the cab spectacle plate and John Davis drilling holes in the new angles which support the engine compartment roof.
Keith reports that 5643's valves have been refitted after some work on them at Bury and that the loco was then sent out on a test run on Friday. We see it here making a highly unusual combination double-heading on Friday with LNER 'A4' Union of South Africa!!

Finally for this week, news from Embsay is that the work to improve the performance of Cumbria's driver's side injector has been successful but that there is still some way to go on the fireman's side injector, which does not want to pick up at lower pressure. Another working party is being convened at Embsay on Wednesday.