There are still some outstanding areas of work to complete before Furness Railway No. 20 can be steamed. Ron Crowe refitted the front guard irons, which had been removed for the engine's recent trip to Barrow, and Tim has taken on board cleaning out the lockers in the tender – yes the clear-out was long overdue with a fair amount of rubbish found and disposed of! The lockers are receiving a fresh coat of paint before they are refilled with useful content! Alan and Sam have been concentrating on fitting the controls to the new injector steam valves, with the refitting of the main steam pipe also on their 'to do' list.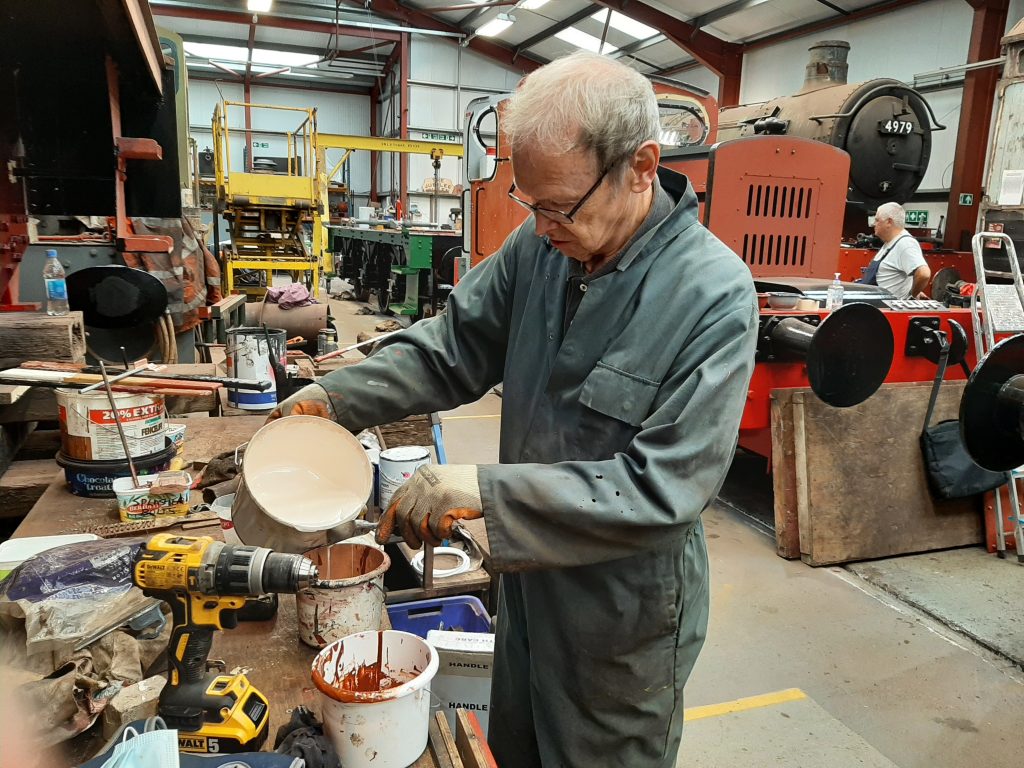 John Dixon has been continuing his expeditions into the tender tank, seen here mixing the two pack paint…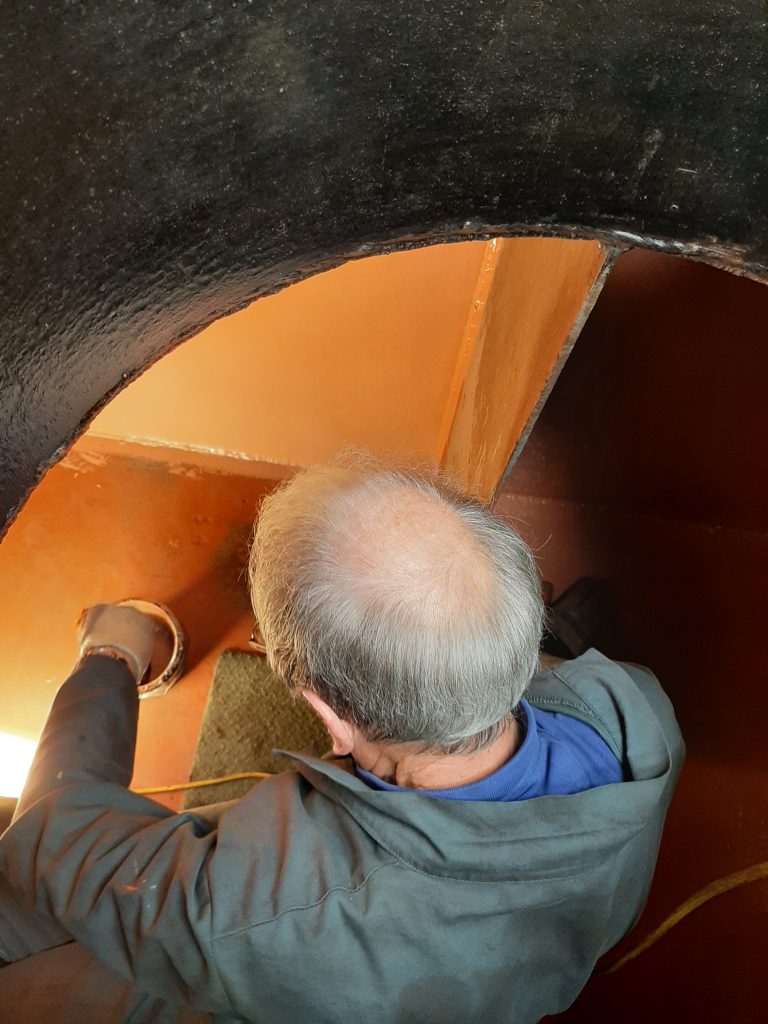 …and then applying it.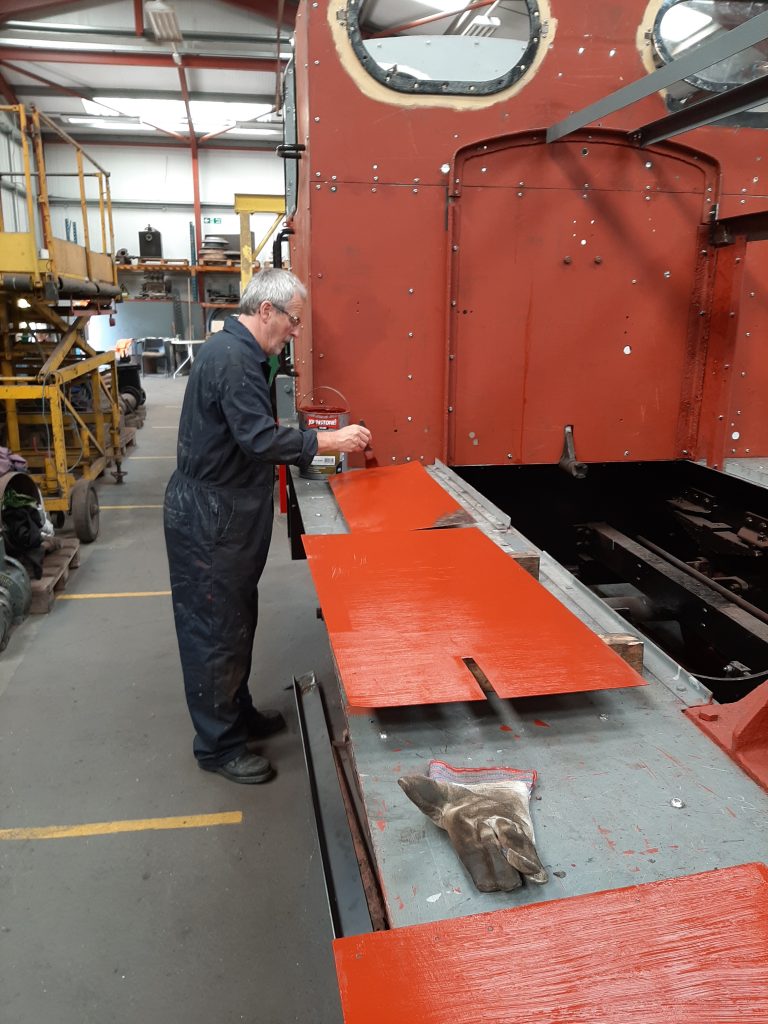 The Fluff gang has been busy test fitting side panels to the engine compartment. Paul Balshaw is seen here applying primer to one of the panels…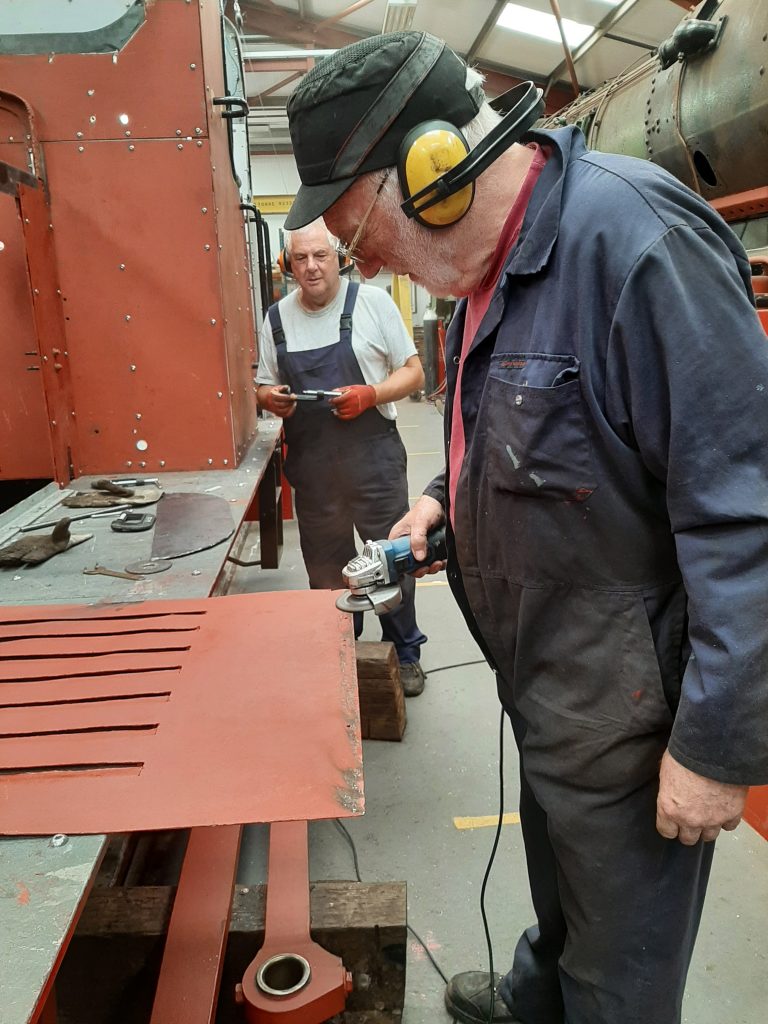 …whilst Phil Bell has been removing paint to make the panels fit correctly!
Ade has been test fitting Caliban's axleboxes.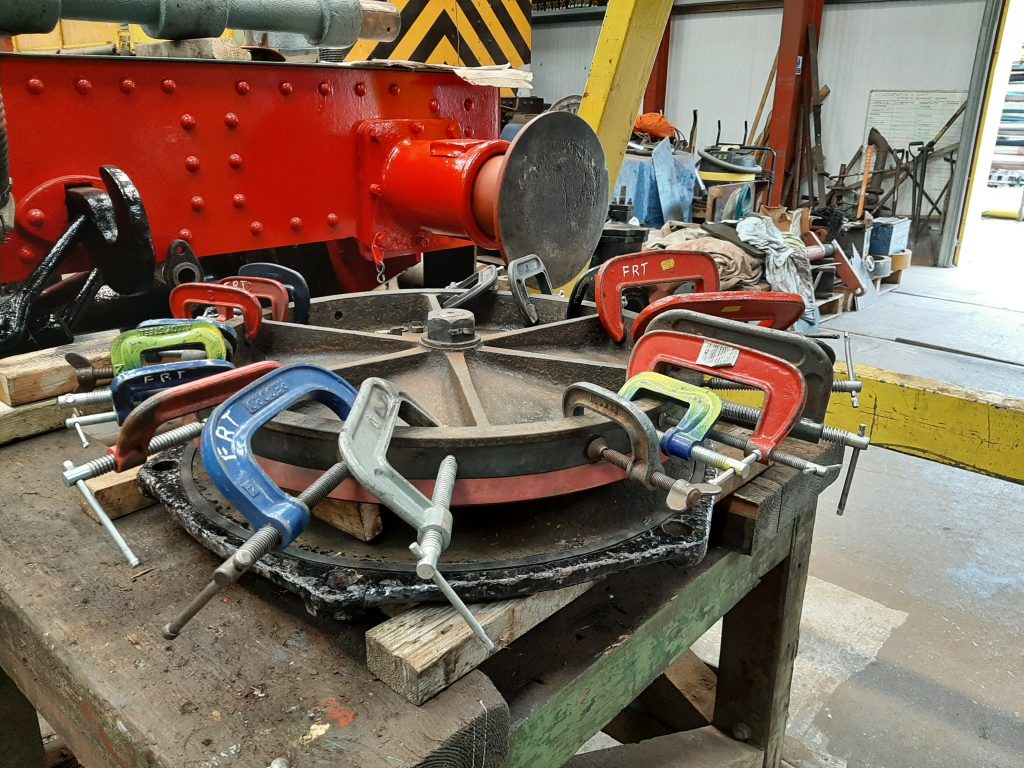 Keith has been renovating and assembling Wootton Hall's tender vacuum cylinder. First a new slipping band had to be fitted to the piston. This can be a frustrating exercise: the holes in the piston, the band and the steel band that keeps the slipping band in place have all to be lined up. 'G' clamps are the preferred method to achieve this and the FRT's full complement of clamps were deployed to the task on Wednesday morning.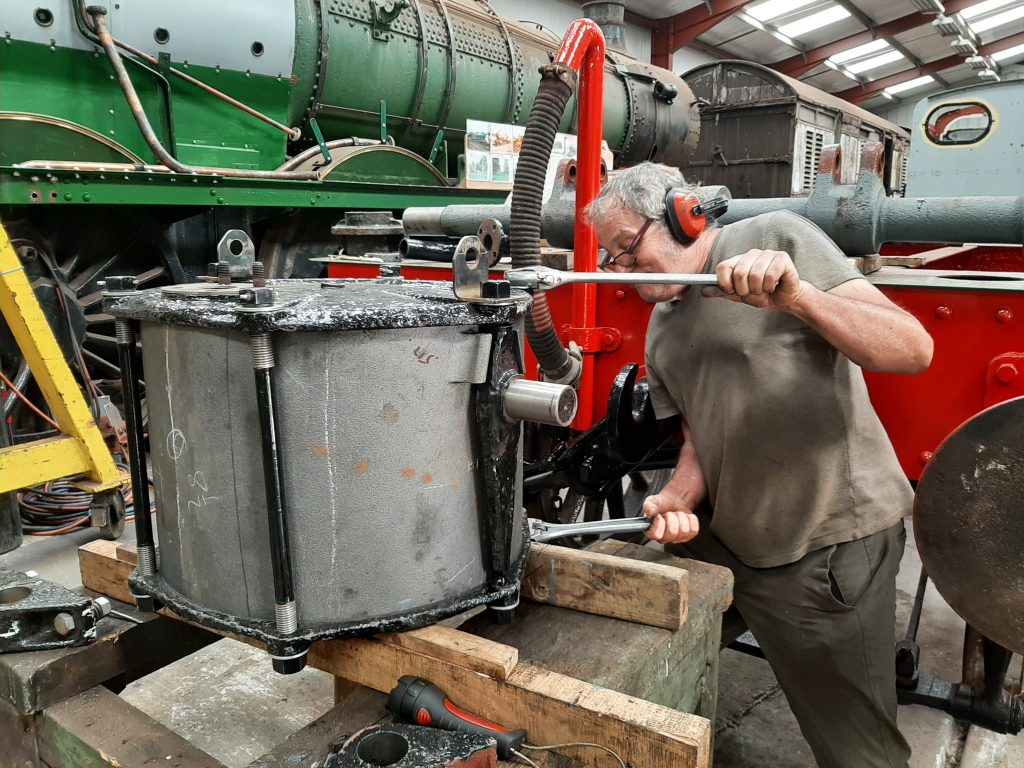 By Friday Keith had fitted the rubbing band, inserted the piston, fitted the sealing rings and was to be seen tightening up the top and bottom parts of the vacuum cylinder.
Keith reports that 5643 has again been busy at the East Lancs Railway, hauling ten coaches on Thursday. It is seen here leaving Bury on Friday with the dining train of six coaches.

Finally, when Tim was in an Ulverston bookshop this week he spotted a book entitled Ulverston, Festival town, with a very familiar face grinning at him from the front cover!