Thanks go to everyone who attended the Annual General Meeting in the Furness Railway Trust shed last Tuesday evening. It was good to see an attendance of 20, despite the petrol and diesel shortage at the time. Thanks also go to Alison who provided the sandwiches and cakes, which no doubt provided an incentive to attend, as did the opportunity for members to explore the shed and view progress on projects.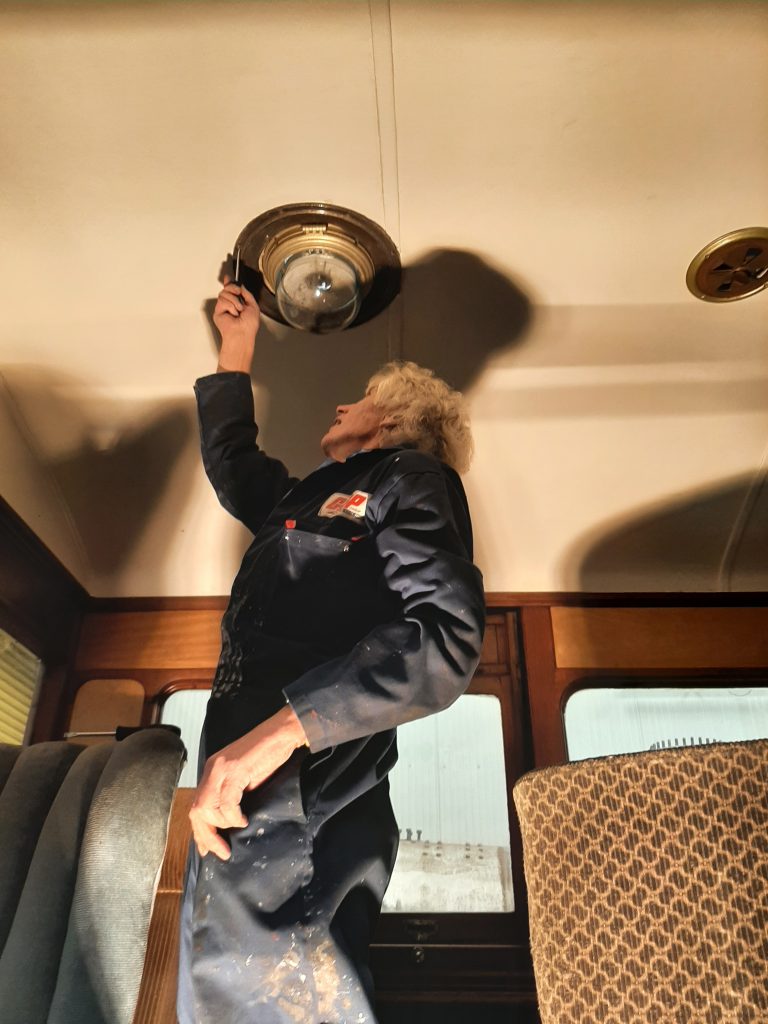 With GER Royal Saloon No. 5 now installed in the main part of the shed, work was restarted on Wednesday on the overhaul that was brought to a halt when it was necessary to commence FR 20's own overhaul three years ago. Ed volunteered to go on the roof to remove fittings so that the roof can be re-canvassed. Ron Crowe assisted by working on the rain strips which could be accessed by the hydraulic platform at the side. The former gas fittings on the roof, which have since been converted to electric, posed a problem as they refused to budge, either up or down, despite Ed removing part the interior ceiling fittings. Fortunately, it was possible to remove the first of the torpedo air vents and conduit.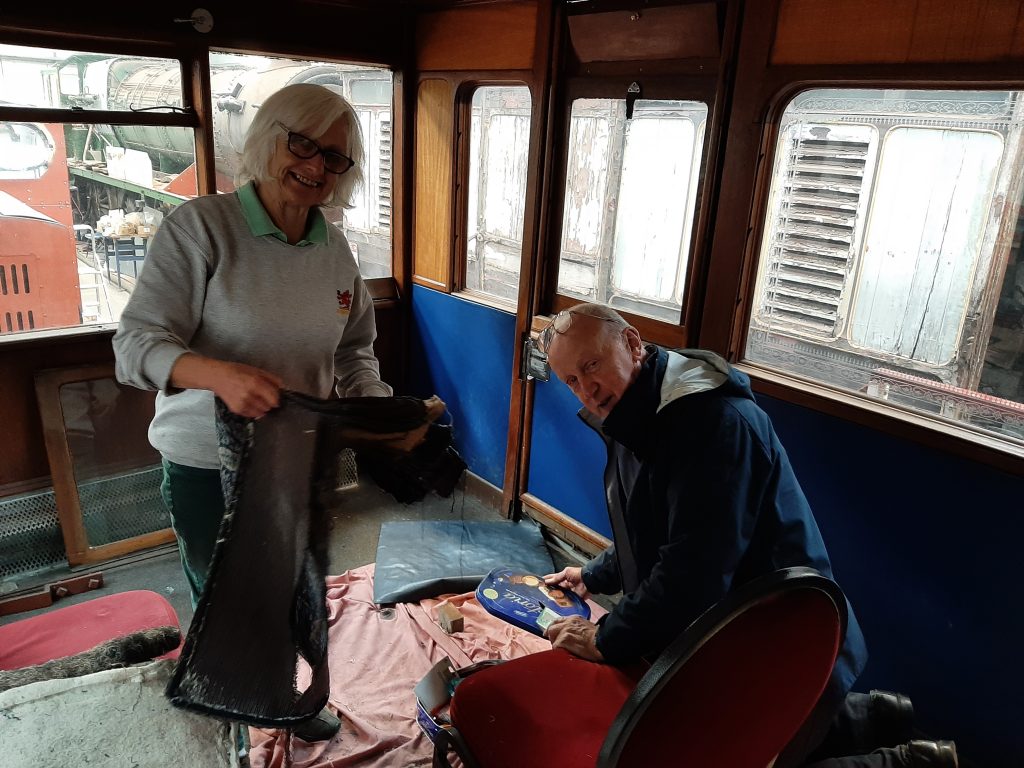 New members Anne and Phil Bolton started an examination of the very tired interior upholstery with a view to replacing it with some suitable material in the future.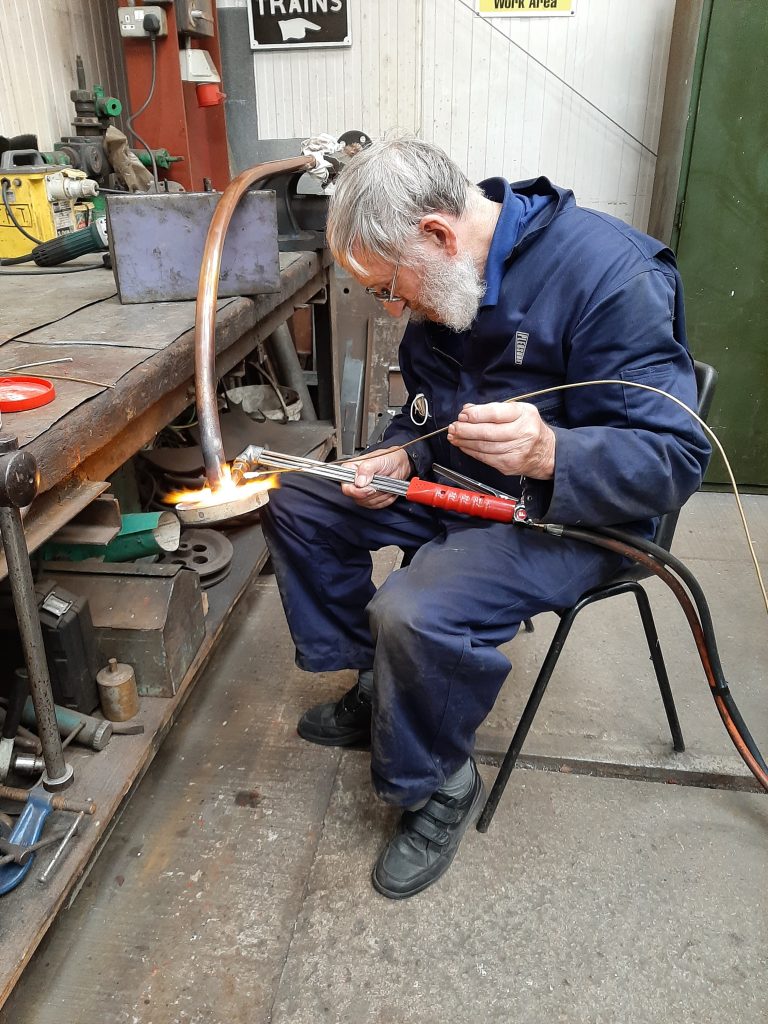 During FR 20's initial steam tests, a pinhole was found in a flange joint on the right hand injector steam pipe. Once dismantled, Alan set about rectifying the problem.
He and Sam then refitted the pipe in readiness for the formal steam test with the boiler surveyor which is due to take place early Thursday morning.
Finally, a reminder that this year's Furness Model Railway Club Exhibition will be taking place on Saturday and Sunday, 9th and 10th October, at Walney School on Sandy Gap Lane, Walney, 10 am to 5 pm both days. A gathering in memory of Derek Milby will be held at the Ulverston Brewery Company on Saturday evening. Live Steam will be re-uniting, post Covid, to provide some music. Numbers are limited but please contact Tim Owen if you wish to attend and haven't already made arrangements to do so.