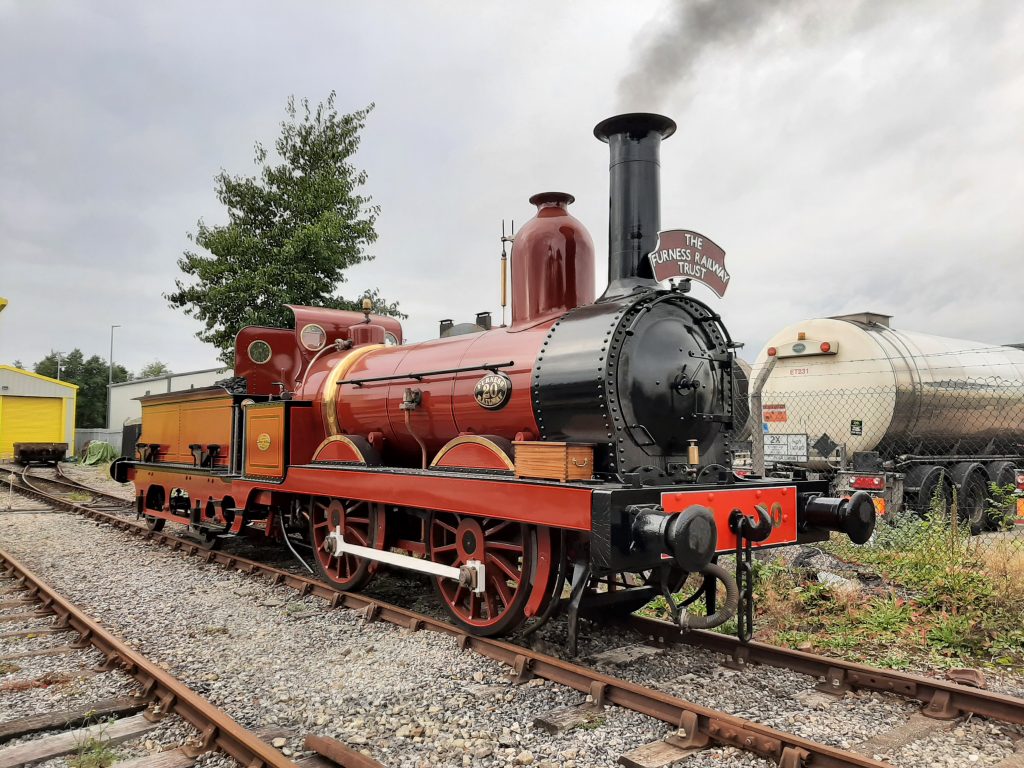 We are back to the normal Monday schedule for the blog and delighted to inform you all that Furness Railway No. 20 passed its formal steam test with the boiler surveyor at lunchtime on Thursday and is once again officially Britain's oldest operational standard gauge steam locomotive.
Steam was initially raised on Wednesday when the opportunity was taken to clear some of the soot out of the tubes to ensure that there should be no problem in raising steam in time on Thursday. Fortunately, the original time for the test of 08.00 was amended to 11.00, for which we thank our boiler surveyor, Alan Bennett, which allowed us some more time in bed that morning!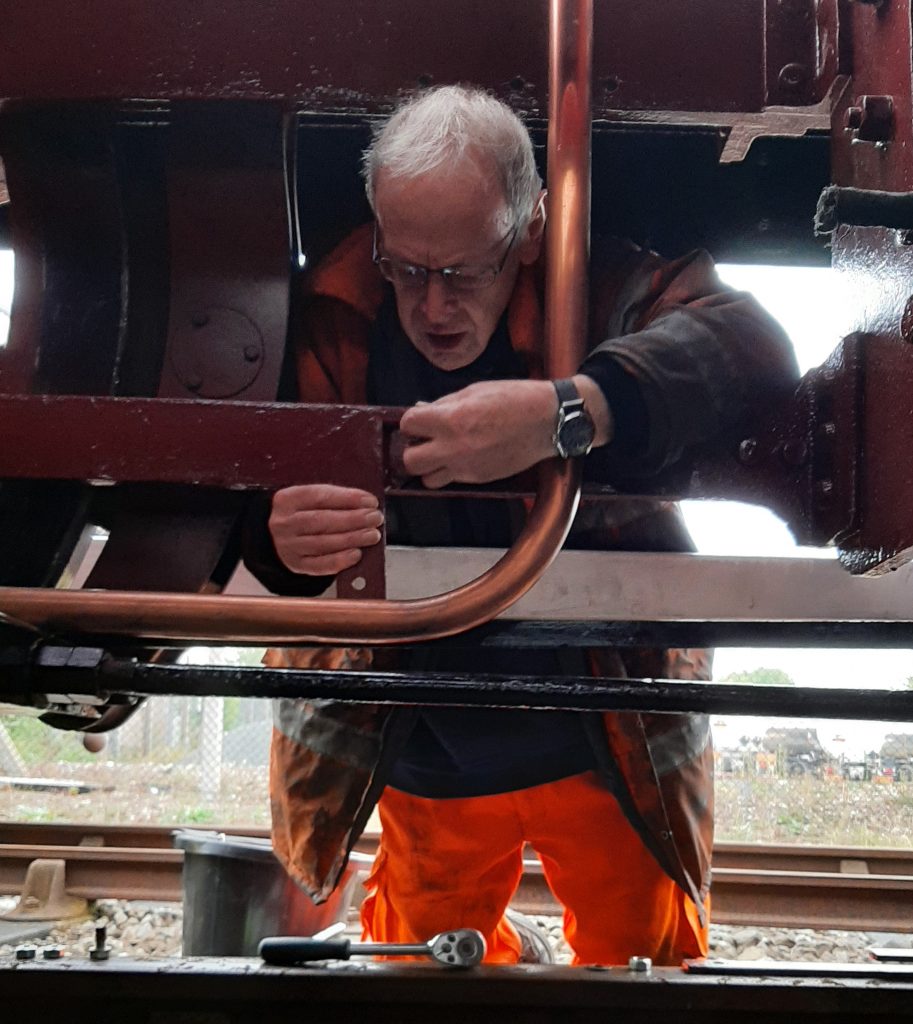 Early Thursday morning saw John Dixon fastening some newly fabricated brackets to hold the injector delivery pipes to the clack valve in position using existing holes in  the frames – perhaps this had been a feature earlier in the career of the locomotive.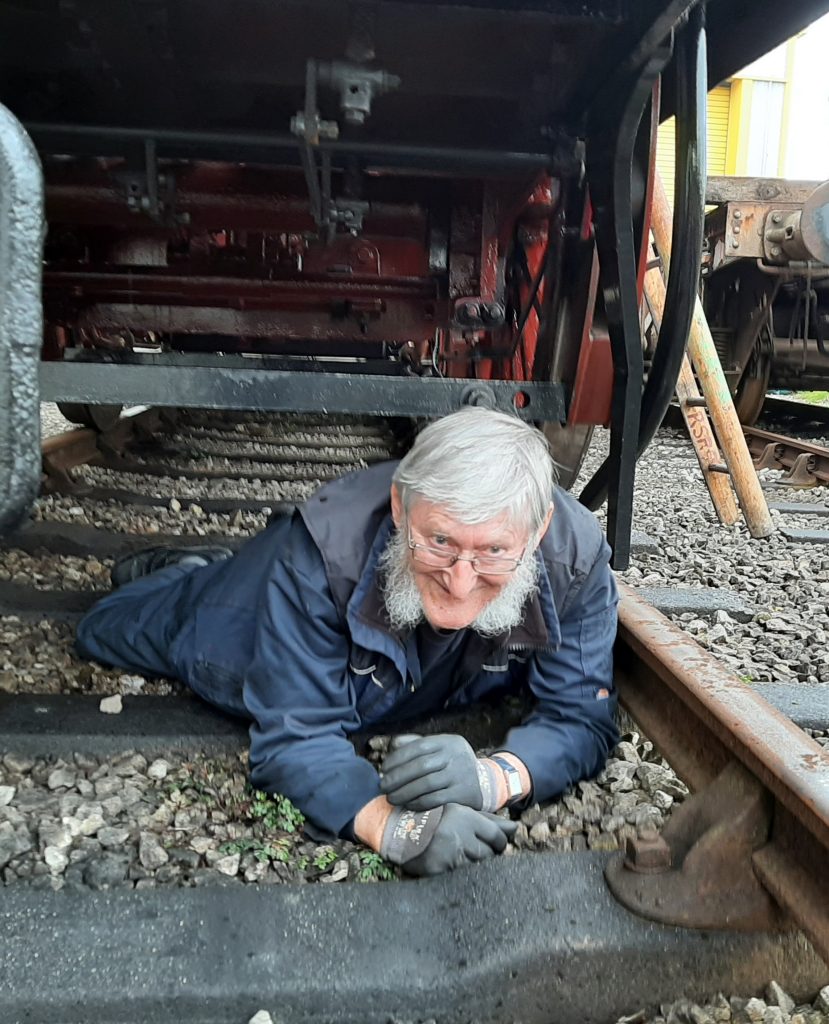 Alan then set about replacing a split pin in one of the cotters – one of those deferred jobs that he had meant to do whilst the loco was over the pit!!
Anyhow, by 11.00 FR 20 had reached the blowing off point and, after a final adjustment of the valves, it was ready for the arrival of Alan Bennett. After a thorough inspection of the locomotive, Alan declared it fit and thanked us all for the work that we had done to get it prepared for him. Alan then informed us that this would probably be his last inspection of FR 20 before his intended retirement in December; we wish him a long and happy retirement with his family.
Needless to say, work has also continued on other projects in the shed. John Dixon and Ed have finally managed to remove two of the gas fittings from the roof of GER royal saloon No. 5 whilst Anne and Phil Bolton have found a source which can supply matching replacement moquette for the interior of the coach. Ade has also been busy working on Caliban.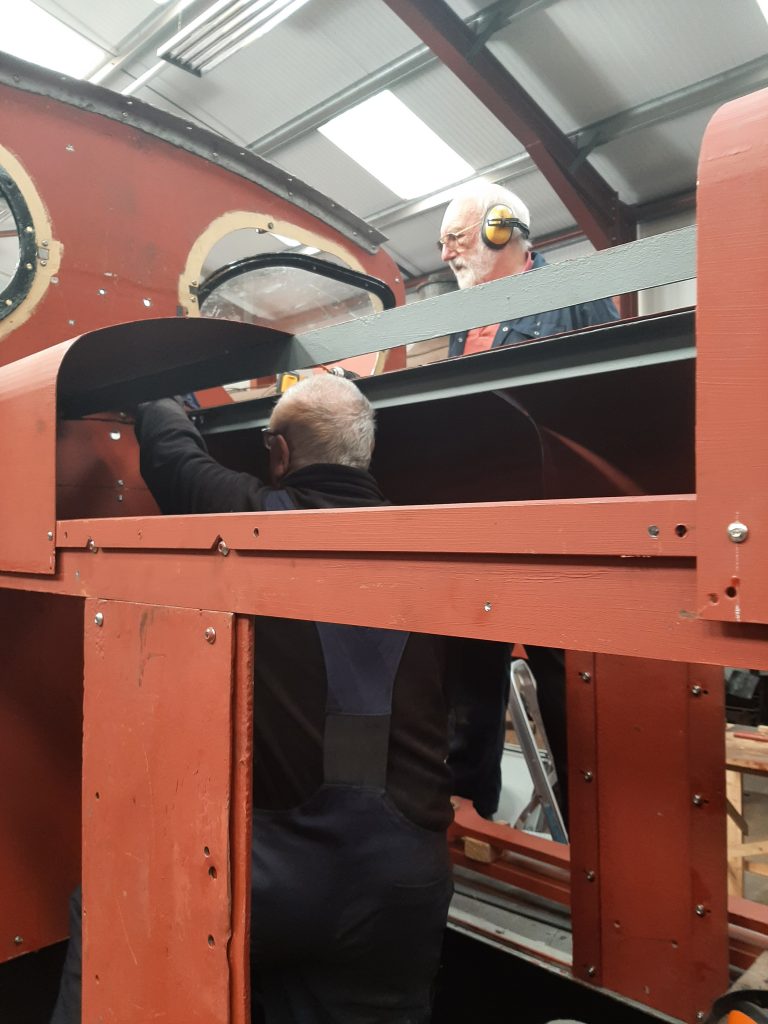 John Davis and Phil have continued their work on re-constructing Fluff's bonnet.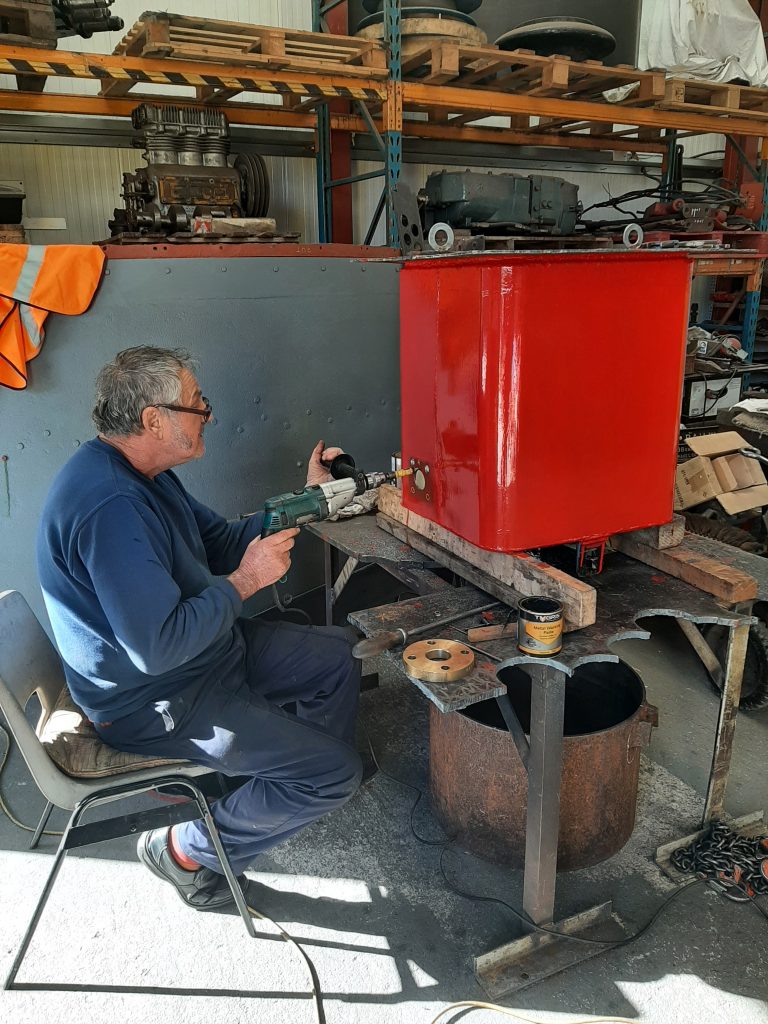 Keith, having conducted a successful water test on the newly fabricated water take off tank for Wootton Hall's tender, has now started drilling holes in it (!!) so that a flanged pipe can be connected.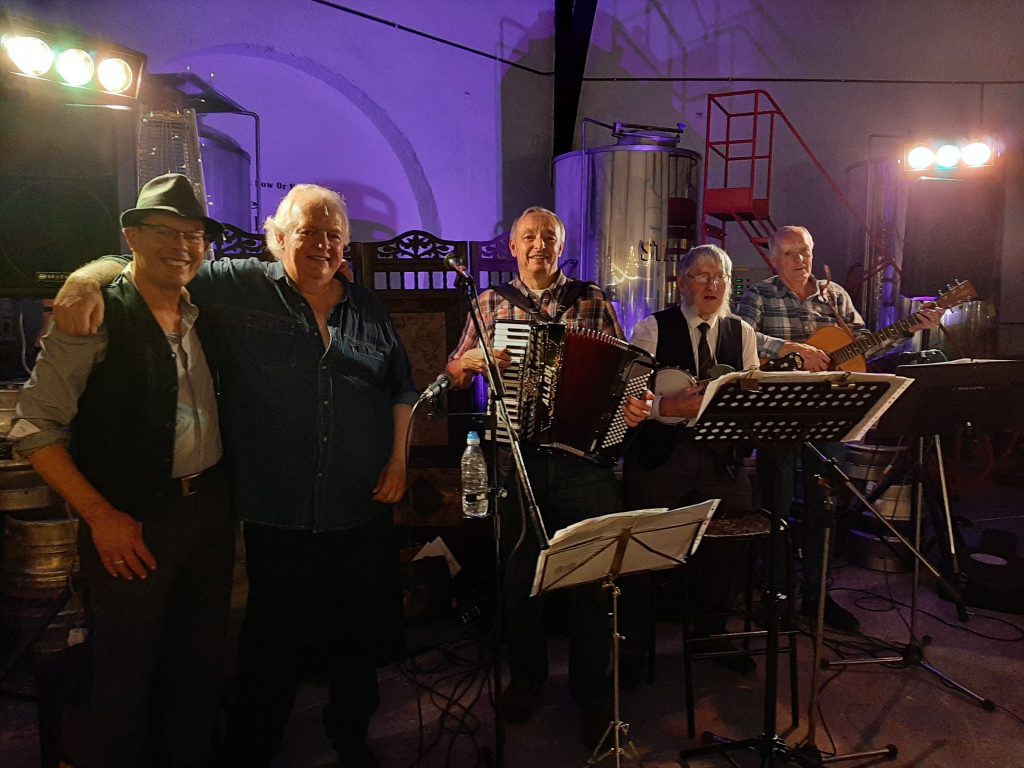 Finally, the late Derek Milby was at last given a proper send off on Saturday evening at the Ulverston Brewery Company when many of the exhibitors from the annual Barrow Model Railway Exhibition arrived by preserved bus, courtesy of the Barrow Transport Group. They were joined by members of the FRT and Derek's two brothers, Don and Ken. An enlarged and re-united Live Steam provided the music and all agreed that it had been an occasion of which Derek would have approved. (Even Derek hadn't managed to arrange a party in a brewery!) We can reveal that all attempts to drink the brewery dry failed despite some valiant efforts by some. The Live Steam photo shows Gary Weldon, Nigel Harris, Tim Owen, Alan Middleton and Pete Skellon. Pete's brother, Geoff, also gave assistance with the bodhran.