We are running a day late again this week due to diary congestion!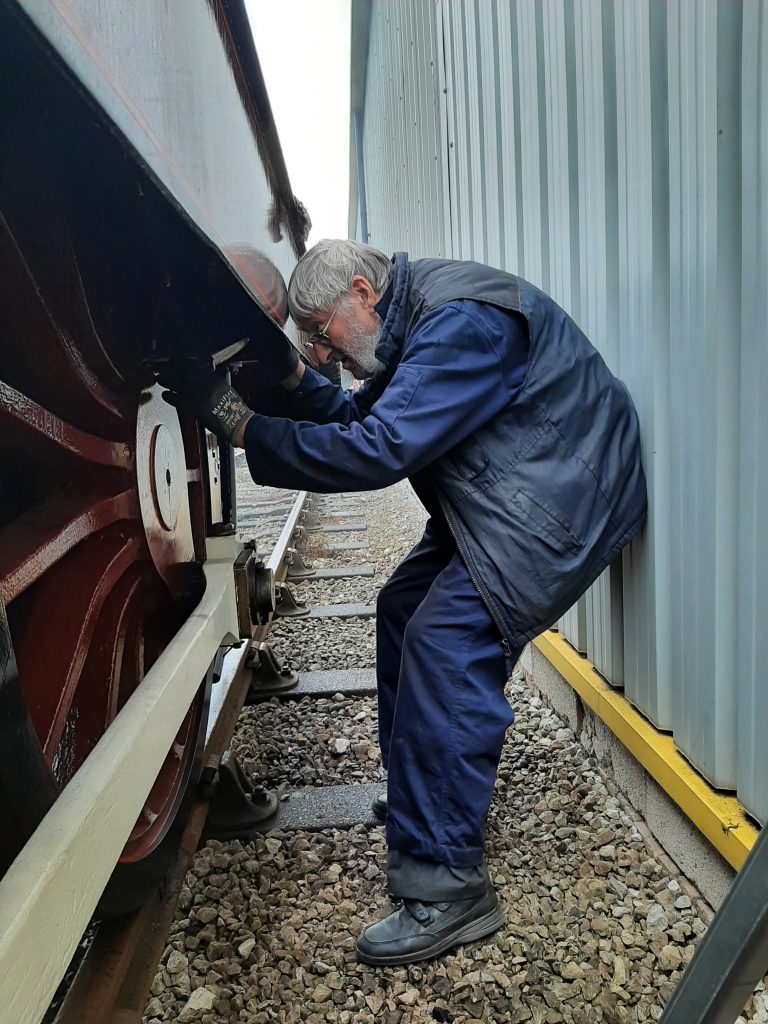 There was some test running of FR 20 last Wednesday. Alan is seen here inspecting one of the engine's axleboxes during preparation.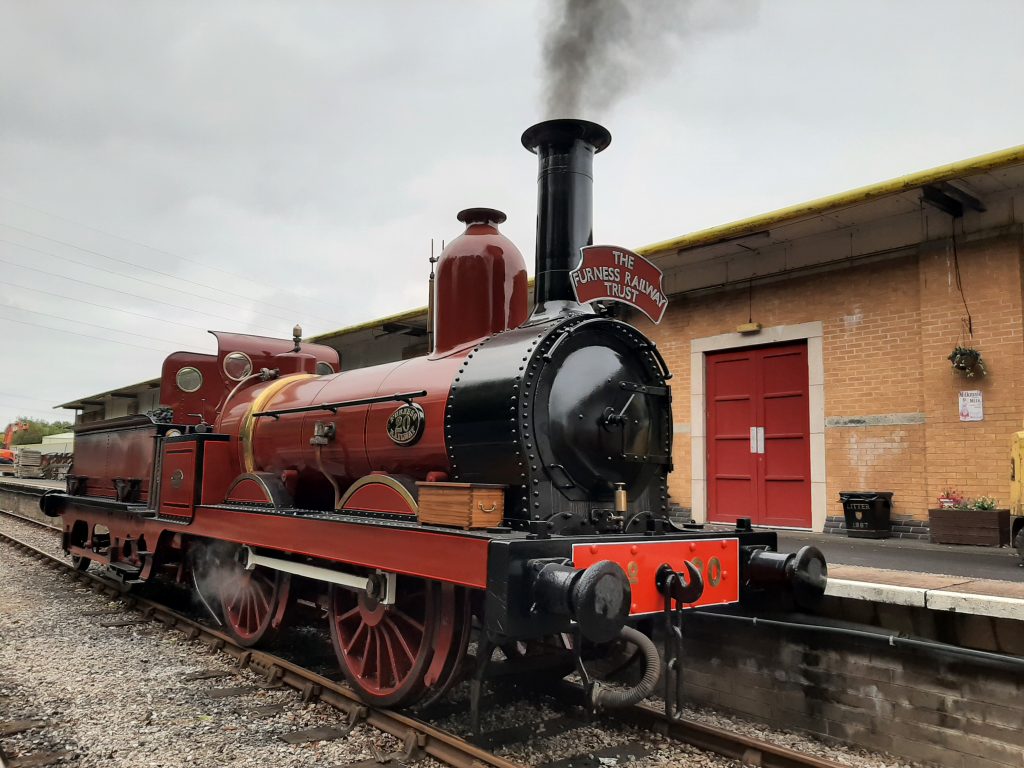 Once the Ribble Rail lads had completed tanker train duties FR 20 was allowed out on to the main line, running up and down within station limits where it managed to accumulate a small amount of mileage and give everyone confidence that it could be used on the RSR's train service this Saturday, 23rd October. This is now being advertised.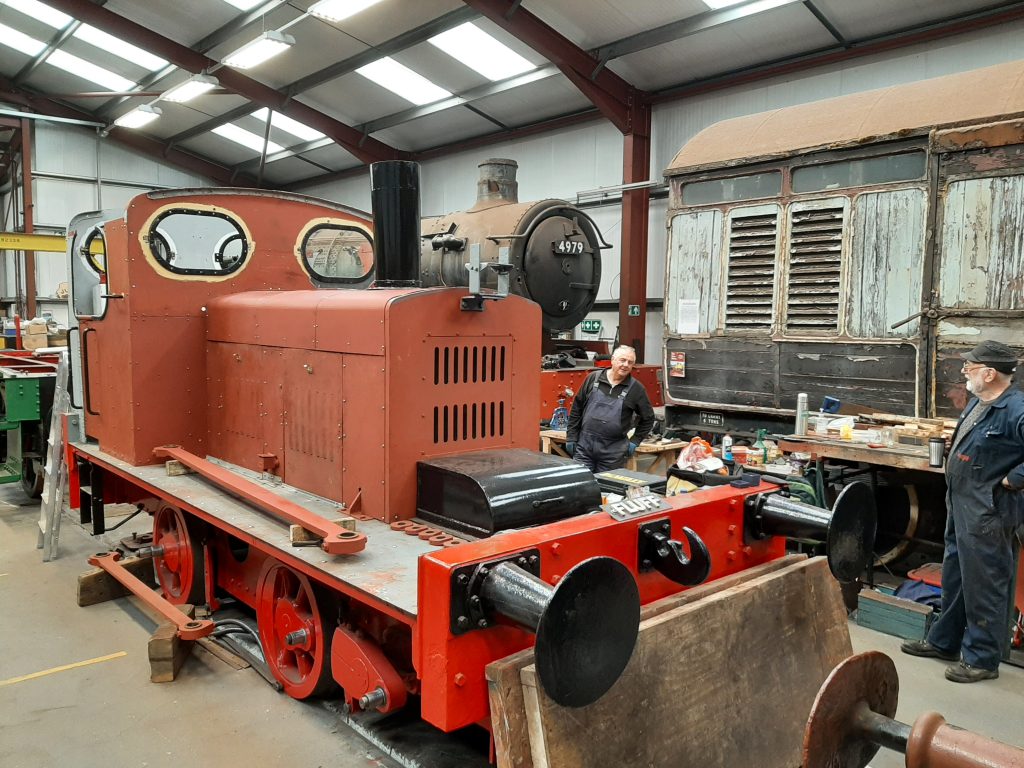 Back in the FRT shed, Phil Bell and John Davis are making good progress with Fluff's rebuild, even placing the chimney on top to complete the scene.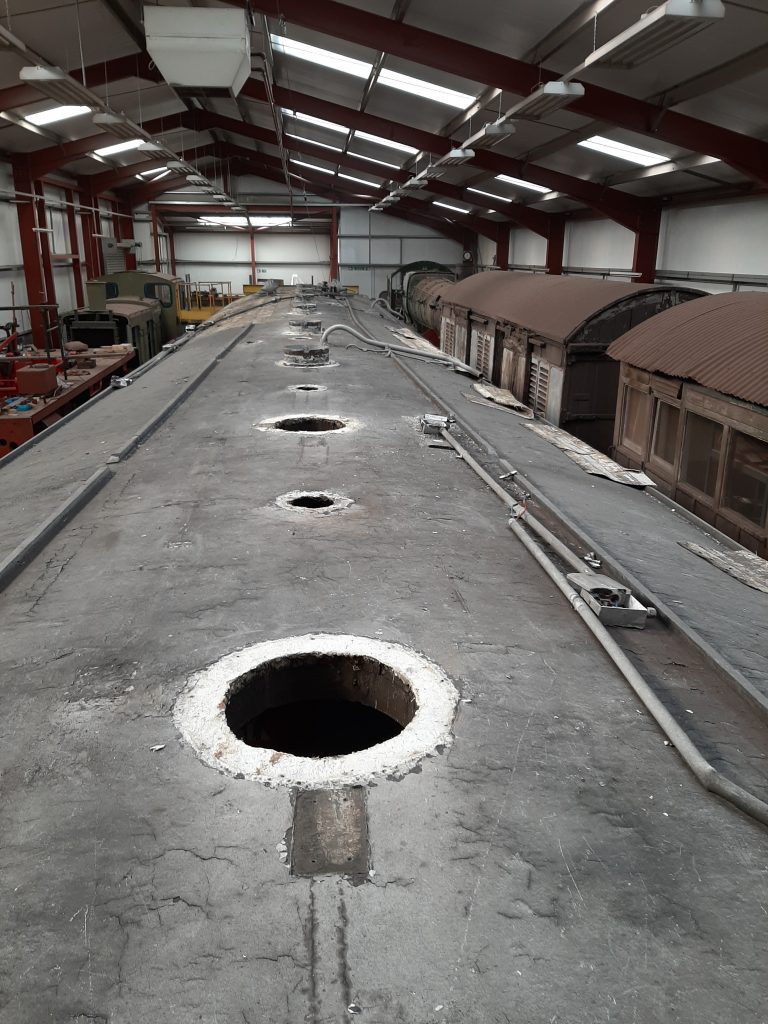 There has been further progress on removing items from the roof of GER Royal Saloon No. 5.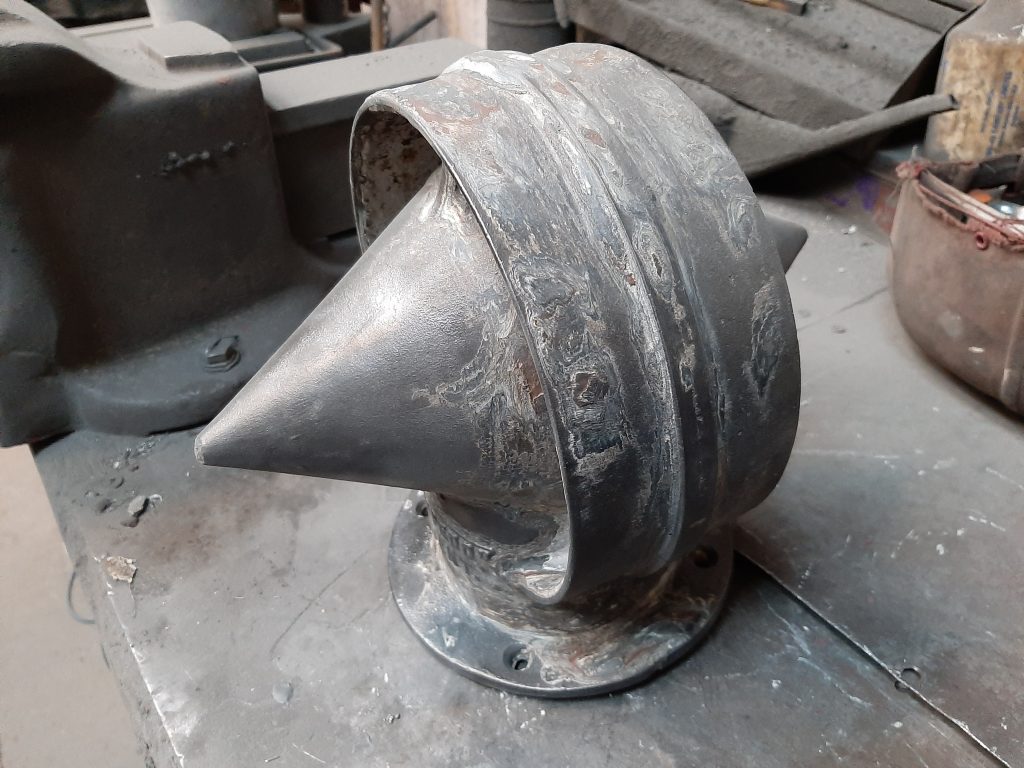 Fred came in on Friday and cleaned up one of the torpedo vents – and found the lettering 'torpedo patent' on the metalwork, obviously the origin of the name.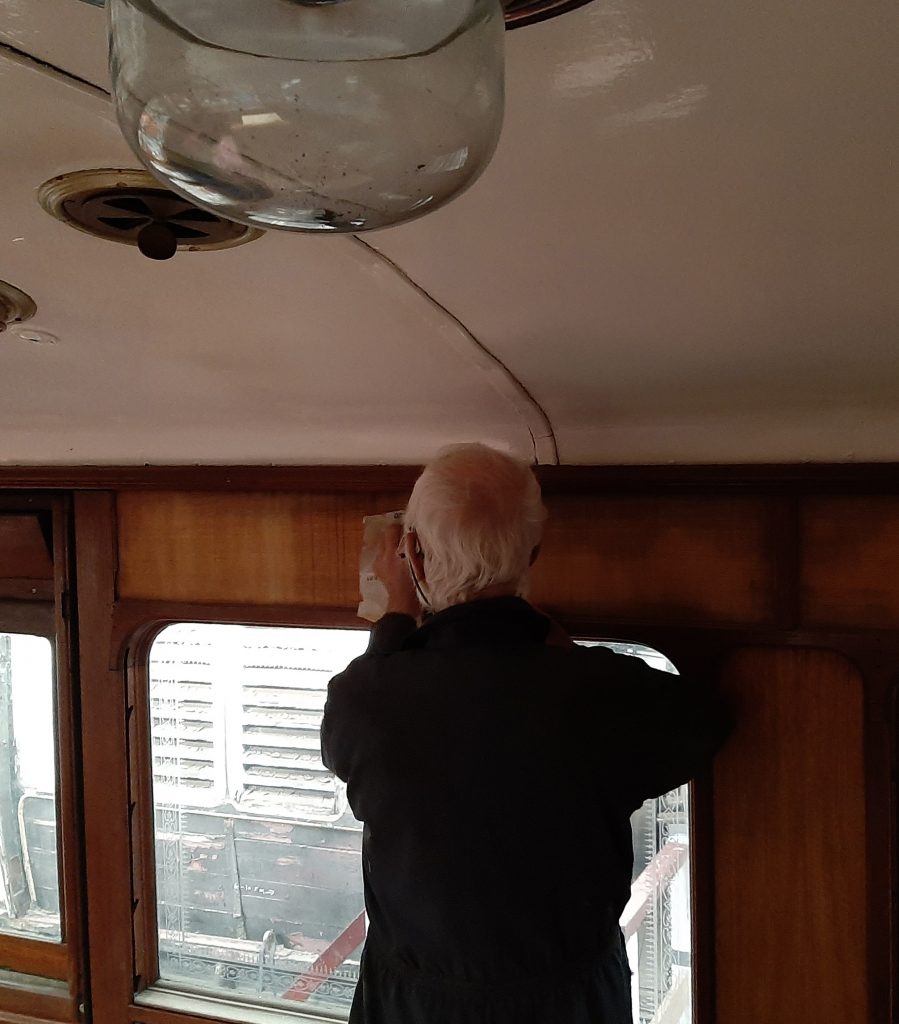 Inside the coach, Roger has been cleaning up some of the woodwork that has been stained by water ingress.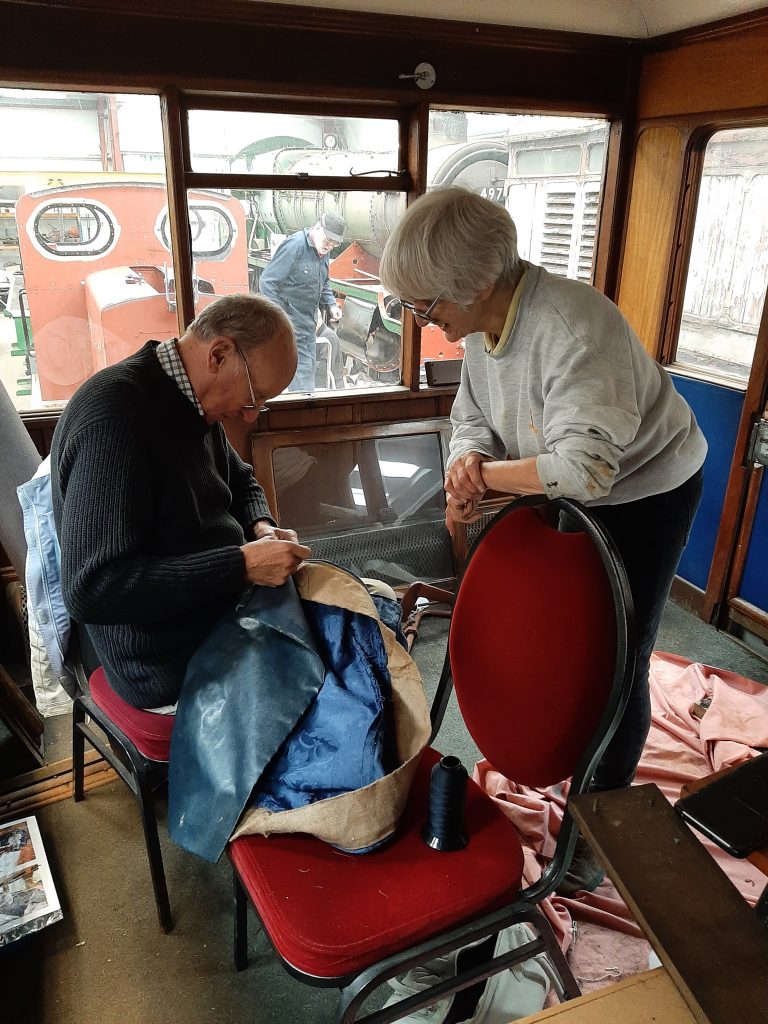 Anne and Phil Bolton have been making test sample covers for the seat cushions that fit in the east end saloon.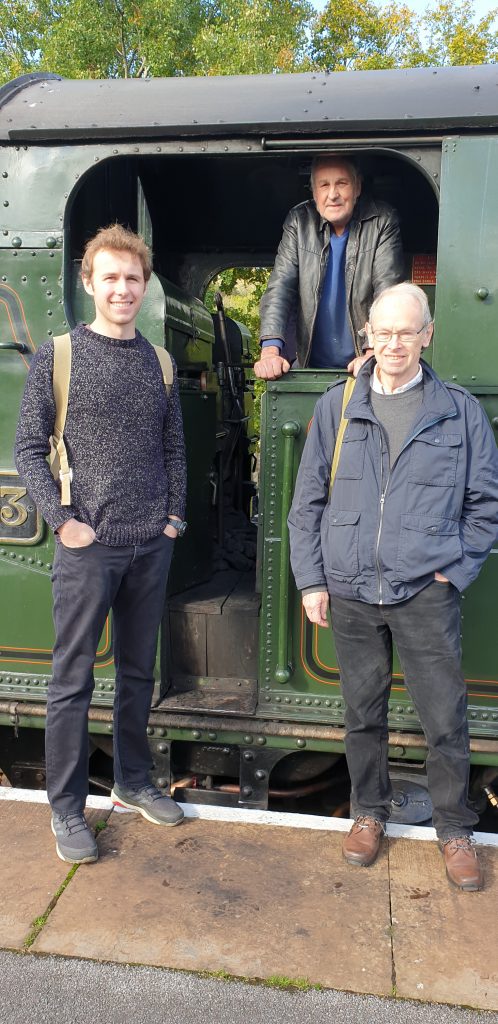 Sam, Keith and John were at Bury last Friday for the first day of the East Lancs Railway's Autumn Steam Gala where 5643's partnership with visiting Dinmore Manor was apparently well received.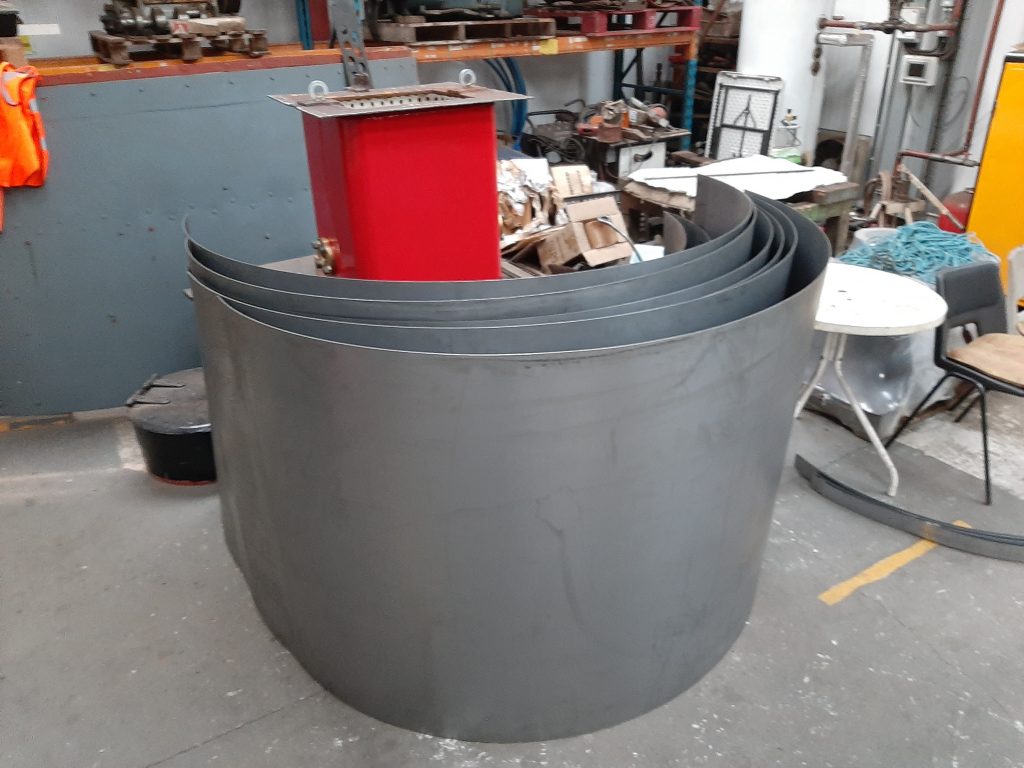 The cladding sheets for Wootton Hall's boiler have now arrived so there will be plenty of work for Keith to do over the next few weeks.